NEWS
Reunited!
Scott Disick Grabs Dinner With Pal Kimberly Stewart & Her Brother Sean In Malibu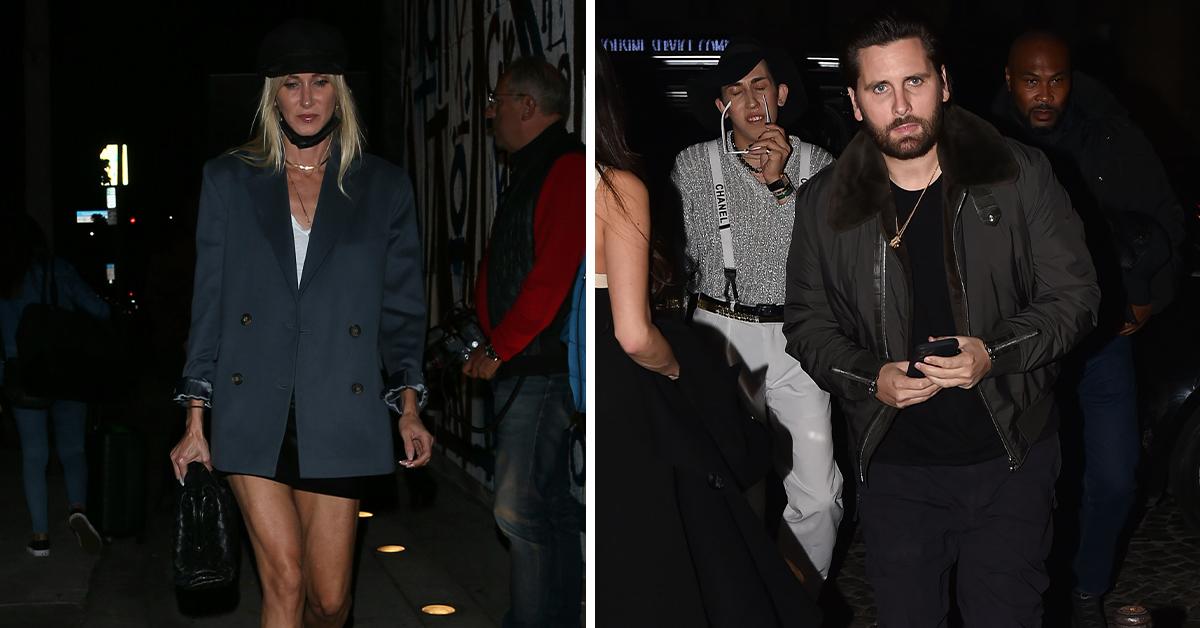 The besties are back at it again! On Tuesday, June 21, longtime pals Scott Disick and Kimberly Stewart were spotted grabbing a bite together at Nobu Malibu in Los Angeles County, the Daily Mail reported.
While Stewart opted for a more glamorous look, sporting a black dress with a mid-thigh length slit alongside a cropped motorcycle jacket with red detailing, pumps and a matching bag, Disick kept it casual. For his evening outfit, the reality star paired a brown and red plaid button-up shirt with gray cargo pants, white sneakers, completing the look with a matching baseball cap.
Article continues below advertisement
The pair were joined by the entrepreneur's brother Sean Stewart. Keeping in the same style as Disick, Stewart also took a more pared-down approach to his look, donning a black hoodie emblazoned with the word "vote," camouflage pants, and bright blue Nike sneakers.
This isn't the first time the famous friends have been spotted together. In late May — the same weekend that his ex Kourtney Kardashian tied the knot with Blink-182 drummer Travis Barker — Disick, Stewart, her brother and her father, rocker Rod Stewart, were all spotted together at Lavo in West Hollywood.
But it's not just fancy restaurants. That same month, Stewart appeared to help the Talentless founder with a seemingly daunting household task — organizing his pantry.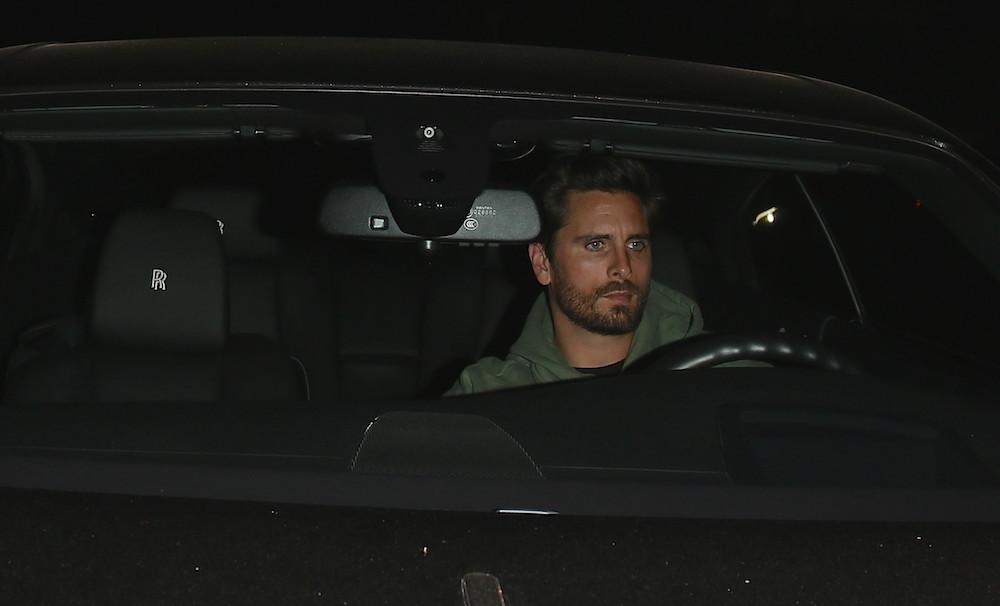 Article continues below advertisement
"Thank you @letthelordbewithyou for letting us transform your space," the star captioned a video claiming to depict Disick's neatly arranged pantry in a joint Instagram post with her luxury organizing business, The Realm by Kimberly Stewart.
Yet it seems the duo's evidently strong friendship hasn't made them immune to rumors regarding a potential romance. Back in 2015, Stewart's mother, Alana Stewart, set the record straight regarding their relationship, telling People that her daughter and the Flip It Like Disick star weren't anything more than friends.
"They introduced Scott to Kourtney. I was there when it happened, so I can tell you they're all great pals," she recalled to the outlet at the time.
"Scott and Kimberly and Sean are great friends and they have been for many years," she continued, referencing her son. "Kimberly and Sean love Kourtney."