NEWS
Sean Go: The Mundane, The Ironic, And The Sublime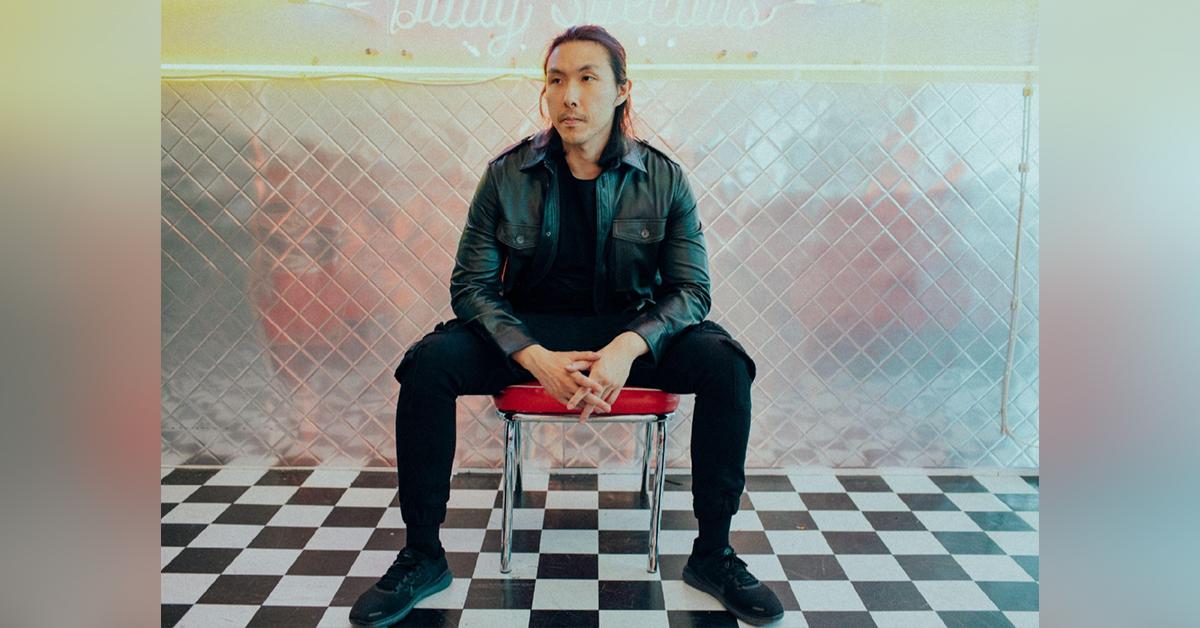 While the word appropriation in its current political context implies taking and using something that's not yours, connoting something negative or nefarious, in the art world, appropriation can mean understanding ideas from one place and incorporating or adding them to something else, in order to make something new and original. For example, Roy Lichtenstein's oeuvre is based on appropriation of cartoon comics transformed into high art.
When an artist appropriates something, they take it as it already is while also transforming it. In Warhol's iconic paintings, the visual identity of the mundane objects he chose to include remains identical, more or less, to that of the 'real world' representation thereof. However, by the very nature of treating it as an artistic subject, as well as through the other creative choices made by an artist like Warhol, this everyday object has become completely transformed. Situational placements and contexts of objects within new frames changes meaning.
Sean Go, an emerging Filipino artist currently living in New York, takes the act of appropriation for art's sake one step further and actively identifies himself as "an appropriation artist." "...My mind," Go states, " is most excited when I get to combine the iconography and style of past artists with the fun, inspiring, and timeless qualities of Disney's classic animations…" Pop culture iconography is unique in that the same character can express different ideas in the visual vocabulary of its viewer. In this way, what you see in art becomes a reflection of yourself, your sentiments, and your conditioning.
Article continues below advertisement
While Go's "Vendetta Mouse," "Jungle King," or "Sleeping Beauty" take Disney characters as entry points, Go goes on to re-purpose them, transmuting Mickey Mouse, for example, into a V for Vendetta, holding a sword in one hand, and a Guy Fawkes Mask in the other. Underneath Vendetta Mouse, however, as well as under many of Go's other paintings, there's also a process of what we might call appropriating from the appropriators. Just as Disney's iconic figures have occupied other cultures – Go's own Filipino culture for example – Go's work turns the tables and "occupies" Mickey Mouse. As he himself puts it, "in my collection(s), I aim to playfully tackle themes of corporate cannibalization, innocent greed, and a culture of over-glamorizing picturesque situations that are completely unrealistic."
Playful is the operative word here. Most of Go's paintings are marked by exuberance, and his delight in mixing imageries and drawing on diverse sources for effect is always in evidence. Even in a sparer work, like Vendetta Mouse, Go includes little touches, Mickey's red cheeks in this case, that elicit a smile. Generally, Go can't help but find some way to twist or exaggerate his appropriated figures so that the viewer finds new sources of delight in them. His Les ​Demoiselles D'Avignon-Disney, a brilliant riff on Picasso's Demoiselles, is not only striking in itself, but also sets up a compelling dialog with the original Picasso.
While Go's works cheekily poke fun at the cultural and artistic legacies that came before him, he inserts a level of intentional and serious gravitas to his pieces too. Go's Kruger inspired works, which include "Fallacies of Fantasy", play with the psychology of perspective, the allure of unachievable aspirations, and the possible delusion of romance. Being consciously vague and ambiguous with the word placements follows the style of Kruger herself, who often used her works as politically charged commentary. In this same series, "I don't recognize your face" uses Darth Vader's cracked helmet to illustrate how the deepest hate often comes from the deepest love. Finally, his "I Hardly Look like a Hero" shows Hellboy pointing his gun directly at the viewer, illustrating that outward appearances and prophecies influence preconceived notions that may not be true.
From the time he was a boy, Go was passionate about drawing, though his path to becoming an artist wasn't a straight line. Along the way, he attended UC Berkeley, Emory University, Columbia University, and the Fashion Institute of Technology, and accumulated seven degrees. He also worked in real estate and finance, even founding a hedge fund. Through these experiences, Go has read many books, participated in case studies, and traveled all over the world, fueling his artistic arsenal.
Eventually, Go turned his energies to making art, noting that "As cliché as it sounds, life is too short not to fulfill your passions and to dream big, even if the journey for you is unconventional." For Go, his art serves to encourage conversation. He believes that art is an unconventional yet effective educational medium to open viewers to opposing perspectives and the paradoxes of life.
If the journey was unconventional, the result has been a unique blend of fun and painterliness, delight and social criticism. We suggest you have a look at the website of this original artist. He's on a trajectory that keeps opening new doors.