NEWS
Sam Logan Of 'Siesta Key' Breaks His Silence Over Split with Ex-Girlfriend Juliette Porter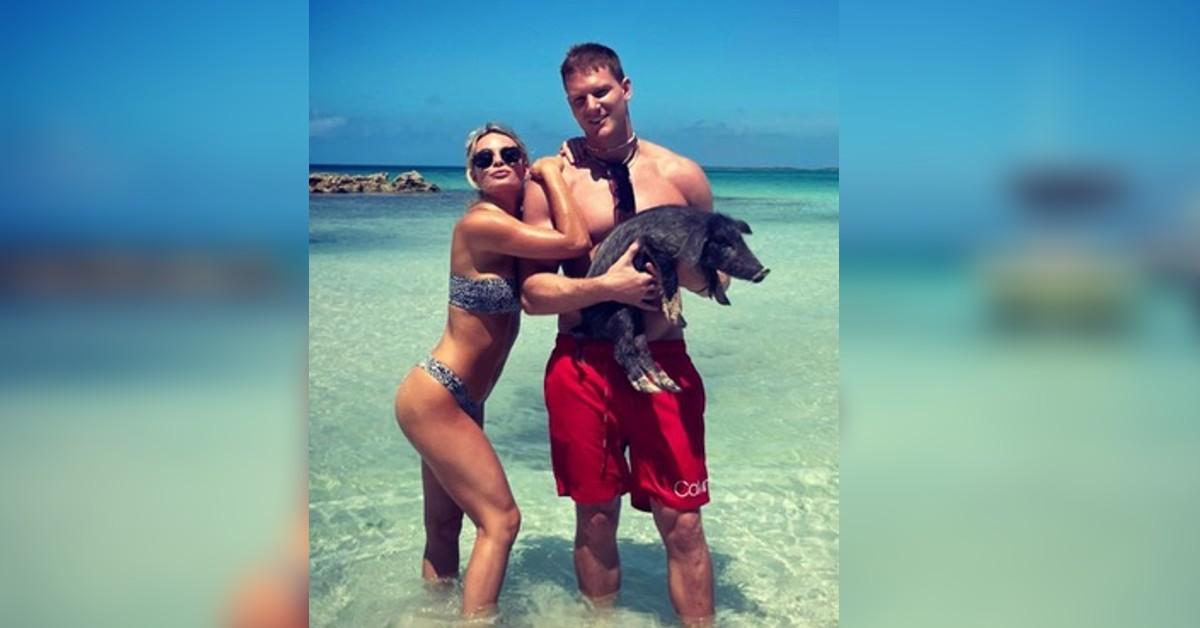 Sam Logan officially breaks his silence over the recent public split with his former girlfriend, Juliette Porter.
With the new season of Siesta Key returning to MTV earlier this month, fans seem to be finding out more about what really created a wedge between Sam and Juliette, but what went on behind closed doors? In our exclusive interview with Sam Logan, he's ready to shoot down the damaging accusations made against him while sharing his side of the story.
Article continues below advertisement
"One thing that people might see while watching Siesta Key is a lot of speculation about me. They say I spend too much money and only care about drinking. You know, outsiders are entitled to their opinions, but the only people who know and understand what happened between us are Juliette and me," shared Sam. "While I know everyone is entitled to their opinion, I draw the line at trying to drag my name through the mud just because the relationship didn't work out. I was planning to stay quiet but felt it necessary to share my side of the situation."
Those who follow the former couple on social media may have watched some of the split play out in front of their faces while wondering where it went wrong. While Sam admits that Juliette is the one who decided to end things after spending nearly two years together, the feelings were mutual between the two, with both ready to move on from one another due to tremendous differences.
"I agree that the connection wasn't there between us, but it wasn't for lack of trying on my behalf," Sam added. "She didn't feel like I supported her, but I feel like I prioritized her and put her above myself, and maybe that wasn't the best idea. I didn't even want to go on the show, but I did it for her because I wanted to be that supportive boyfriend who encourages his woman to follow her dreams. I think it backfired in my face."
Juliette's friend and co-star, Amanda Marie Miller, recently discussed her discomfort over Sam posting about the tumultuous split on social media. However, Sam had this to say, "When people follow you on social media and see your every move, they're naturally wondering why you're not with that person you were dating anymore. Some might not agree with what I did or said, but I'm honest at the end of the day. I don't live in this make-believe bubble that they do while pretending their lives are perfect."
Article continues below advertisement
"I don't think that Juliette's friends should be creating this idea of me in their heads when they don't know me as well as they think. I'm a caring, loving person who puts my friends and family first. And, when I have a girlfriend, I put her first, too. I tried to make the best of every situation while dating Juliette because I wanted to make her happy. But unfortunately, she was too stuck on herself to recognize that. It wasn't meant to be because I care too much, and she doesn't care enough, plain and simple," said Sam.
When asked his thoughts on accusations of his excessive partying and drinking, he had this to say, "Juliette and her friends continue to point fingers and accuse me of drinking and partying too much, but they're the ones spending most of their time in the clubbing scene, getting wasted and blowing money on booze. They can say I'm a bad boyfriend, but I was loyal to Juliette. I wish I could say the same for her."