Simone Biles Withdraws From Vault And Uneven Bars At Tokyo Olympics After Experiencing 'The Twisties'
After withdrawing from the individual all-around competition at the Olympics earlier this week, Simone Biles will not compete in the Olympics finals for two of the four individual women's gymnastics events, USA Gymnastics said in a statement.
Article continues below advertisement
"After further consultation with medical staff, Simone Biles has decided to withdraw from the event finals for vault and the uneven bars," the statement posted on social media said. "She will continue to be evaluated daily to determine whether to compete in the finals for floor exercise and balance beam."
"MyKayla Skinner, who had the fourth-highest score in vault during qualifications, will compete in the vault finals for the US alongside Jade Carey, who finished with the second-highest score," USA Gymnastics revealed.
Article continues below advertisement
Article continues below advertisement
"We remain in awe of Simone, who continues to handle this situation with courage and grace, and all of the athletes who have stepped up during these unexpected circumstances," the statement concluded.
Supporters shared their thoughts under the statement.
Article continues below advertisement
"heartbroken for her, but happy that she is probably at peace with the decisions she's able to make for her own sake. Excited to see Jade and Mykayla in vault finals, hope Simone is able to pull through for beam and floor!" one fan said.
Article continues below advertisement
"Just my opinion, but I don't think it's a decision that Simone and those that advise her made lightly. If there's a risk of her being badly injured by competing, no competition is worth that. This decision doesn't take away from all her outstanding achievements during her career," a third fan explained.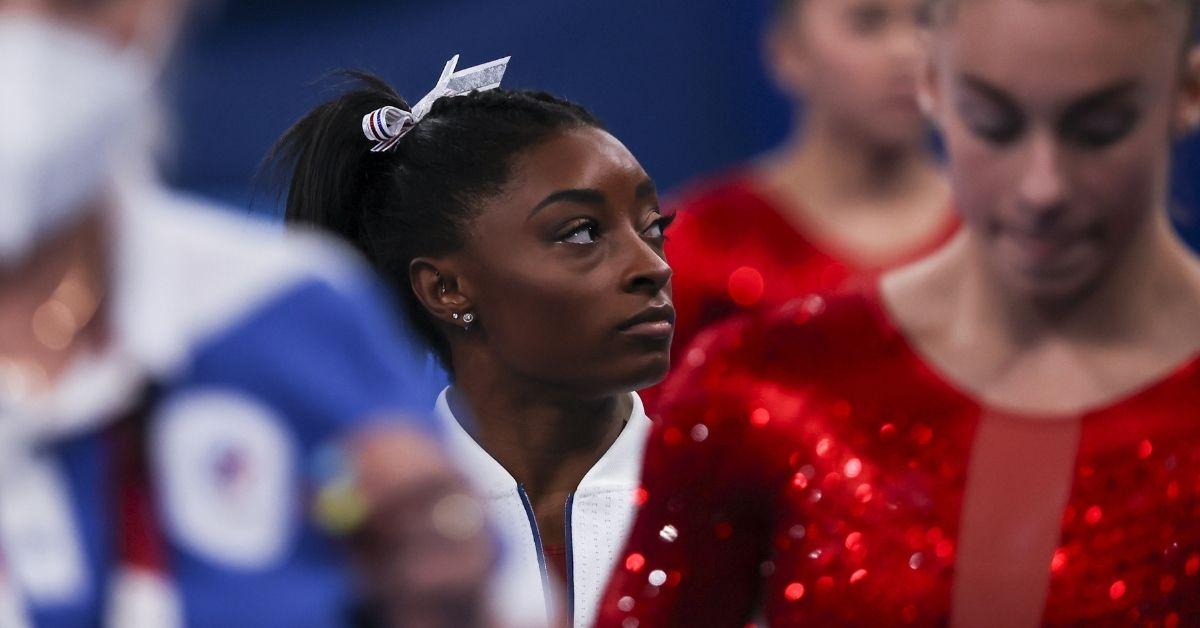 Article continues below advertisement
The women's vault and bars finals are reportedly scheduled for Sunday, August 1, with the women's floor final on Monday, August 2, and the beam final taking place on Tuesday, August 3.
Article continues below advertisement
The 24-year-old has since explained that she experienced what is known as "the twisties" at the first event of the team final. Biles did a 1/2 twist instead of two 1/2 twists in mid-air which scored her 13.766, the lowest of her Olympic career.
"I don't think you realize how dangerous this is on hard/competitive surface," Biles explained at the time. "Physical health is mental health," she added.