NEWS
Sleep Your Way To Better Skin And Hair With Blissy's Silk Pillowcases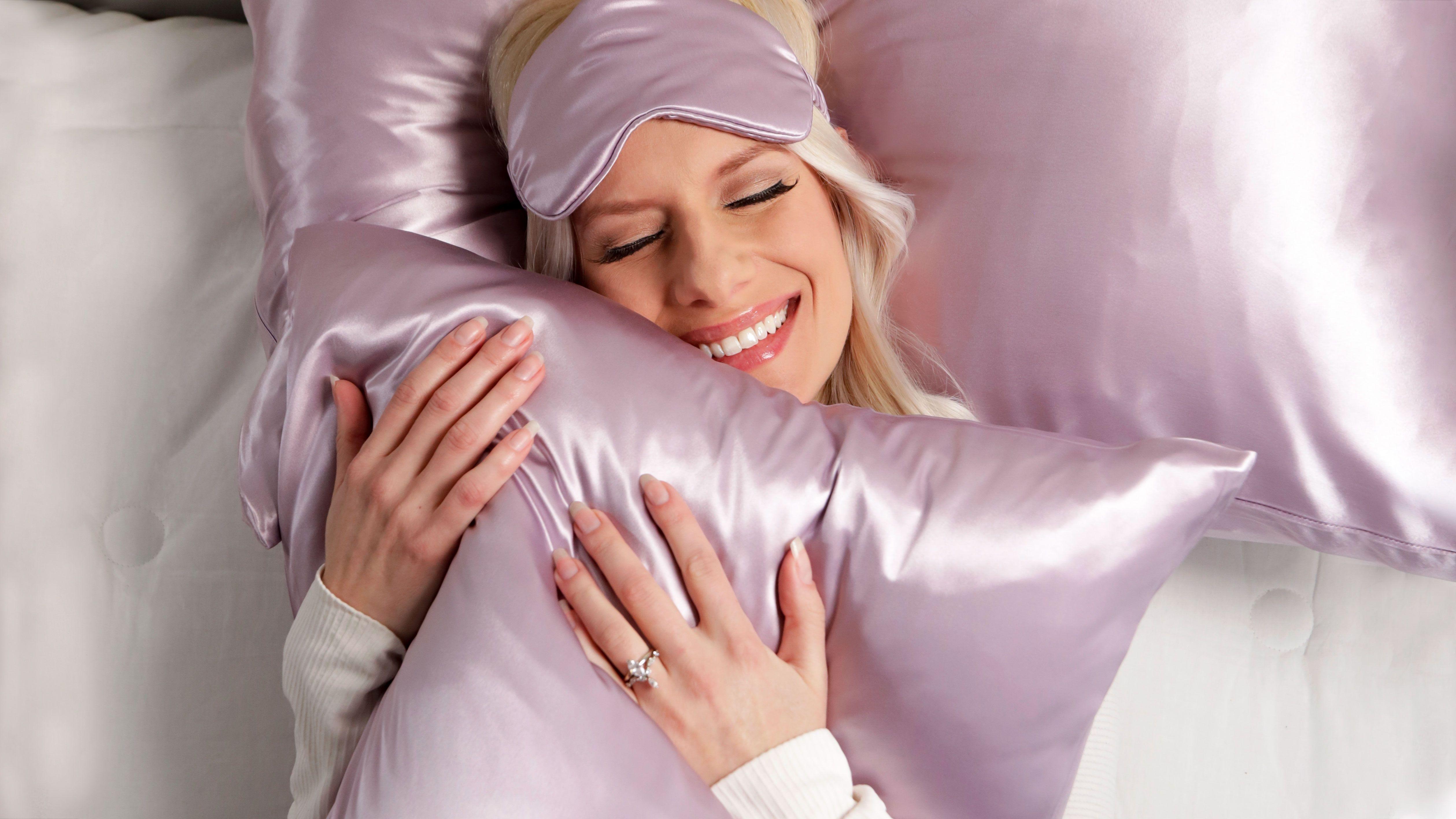 Are you tired of waking up to bedhead and sleep creases? Do you wish you could have better skin and hair while you sleep? Look no further than Blissy's silk pillowcases. With more than 1.5 million fans around the world, Blissy is the best brand for silk pillowcases that help you look younger and feel better about yourself. But what sets Blissy apart from other brands is its commitment to better sleep through its anti-aging qualities that reduce fine lines, eliminate sleep creases, and keep skin hydrated with use. All of this makes Blissy's silk pillowcases a must-have for anyone looking to improve their beauty sleep. Say goodbye to frizzy hair and hello to beautiful skin with Blissy's affordable luxury silk pillowcases.
Article continues below advertisement
The Benefits of Silk Pillowcases
Silk pillowcases are known for their ability to keep skin hydrated, smooth out wrinkles, and get rid of frizz. But Blissy takes it to the next level with its anti-aging properties. The smooth surface of silk helps reduce fine lines and wrinkles while also helping to prevent hair breakage and split ends. And with their thermoregulating qualities, Blissy's silk pillowcases can help regulate your body temperature for a more restful sleep. Board-certified dermatologist Dr. Jennifer Ahdout confirms, "The Blissy Silk Pillowcase has some antibacterial properties. It also reduces the amount of friction between the skin and the pillow surface while someone is sleeping. It also can help to lock moisture in the skin and keep the skin hydrated. So these are just a few of the ways it can help our skin."
Affordable Luxury
While other luxury beauty products can come with a hefty price tag, Blissy offers the same quality and benefits at a more affordable price point. For example, a jar of high-end face cream can cost upwards of $100, while Blissy's silk pillowcases start at just $45. This means that you can enjoy the benefits of luxury beauty without breaking the bank.
Blissy's Commitment to Quality
Blissy's commitment to providing high-quality products has not gone unnoticed. The brand has won many important awards, like the Good Housekeeping Best Bedding Awards 2021 for its Ultimate Self-Care Set and the Modern Luxury Breakthrough Beauty Awards 2021 for Best Beauty Sleep. Blissy has also been featured in top publications such as O, The Oprah Magazine, Allure, and more.
Article continues below advertisement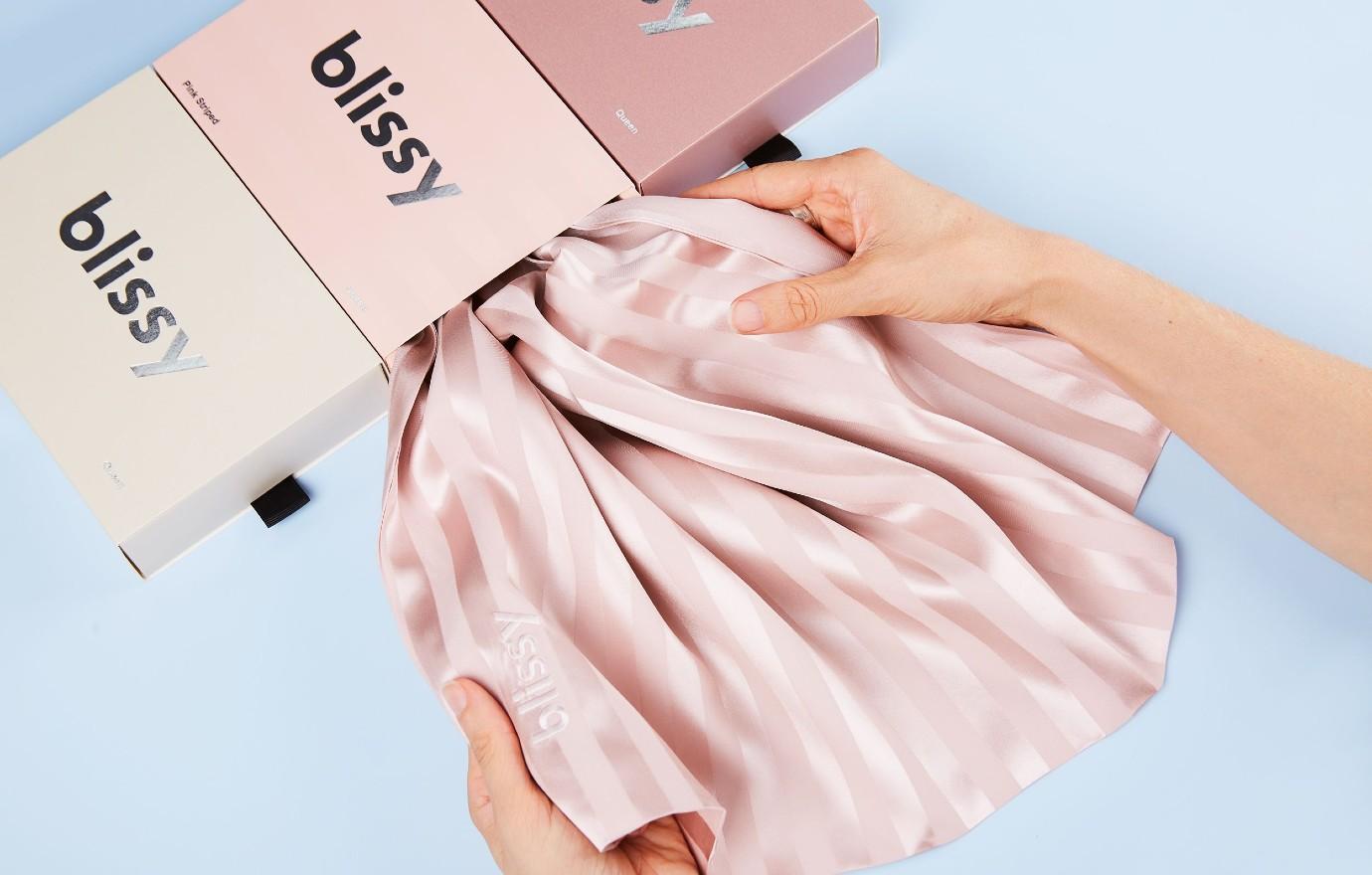 1.5 Million Satisfied Sleepers
Blissy's customers rave about the brand's silk pillowcases and their ability to improve sleep and skin quality. One customer praised the "amazing price for high quality compared to everything else," while another described the pillowcase as "soft & silky, very comfy to sleep on. I love it." Others have confirmed that the product "is living up to its promise - I'm planning to buy more!" With over 90,000 verified 5-star reviews, it's clear that Blissy's silk pillowcases are a must-have for anyone looking to improve their beauty sleep.
Silk pillowcases from Blissy have anti-aging properties, can reduce sleep lines and frizz in your hair, and gently hydrate your skin. They give you all the benefits of luxury beauty without the high price tag. Try Blissy for yourself and experience the difference in your beauty sleep.