Spencer Pratt Bashes 'The Hills' Reboot, Reveals He & Wife Heidi Montag Made Over One Million Dollars In Set Up Paparazzi Photos
Spencer Pratt recently appeared on The Hollywood Raw podcast with Dax Holt and Adam Glyn, and he didn't hold anything back.
Article continues below advertisement
During the in-depth interview, Pratt dished out some hot takes, including that he apparently can't stand The Hills reboot, his reason being the cast.
"The cast came back from COVID with these versions of themselves they wanted to Instagram post," he said on the podcast. "Like the cameras were there to follow their real lives, so it's not supposed to be like, your image. This isn't a filter, this isn't how you want to look, what you want out there. These aren't skits you're performing, we're not acting."
Article continues below advertisement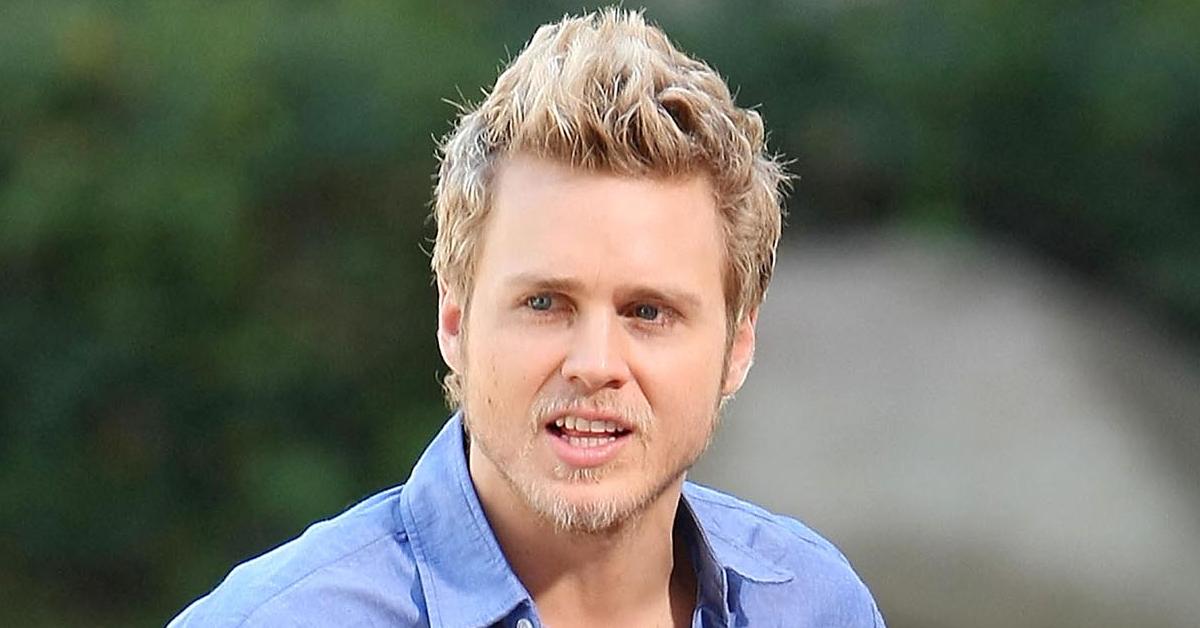 "I think that, and then the producers had nothing, so they went with nothing, because there's nothing here, and it just looks like that. And so, yeah, it's all the cast. I don't blame the producers," he continued.
Article continues below advertisement
Pratt also spilled the tea on the photos that he and his wife Heidi Montag staged for the paparazzi, revealing that the idea came from a paparazzi owner.
"James Aylott, who was British was one of the owners, I think, of PCN. He was a top dog there," he explained. "So the over the top-ness, the photos, and the cheesiness came because he was coaching us on the British tabloid game."
Article continues below advertisement
"He was the coach, we were the players," he said of Aylott. He also talked about how other celebrities in the game do the same thing with staging photos, including Brad Pitt and Angelina Jolie.
Article continues below advertisement
"Once you heard Brad Pitt, that's when I was like, "I'm calling all," … like green light, my two favorite fame hustlers are setting up their, pretty much cheating, confirmation relationship setup staged photos, so I was never surprised by anyone after that."
Holt chimed in, noting that this is a pretty common practice among celebrities. "It is a common thing in the entertainment industry for celebs to set up photos," he said. "I don't know why it's a taboo thing, there is such a give and take with the paparazzi."
Article continues below advertisement
When asked by Holt how much money he has made off of selling staged photos to the paparazzi, Pratt responded by saying, "Over a million, easy."
The last major point the TV personality touched on in the podcast episode was a conversation about Lauren Conrad. Holt asked Pratt when the last time he or Montag had contact with LC.
Article continues below advertisement
"There was a weird minute where Heidi and LC were texting when she thought our fake divorce was real, and was all excited, and was texting with Heidi, and was like, 'No we just sold that as a story, genius,'" he said. "It was like 2010, I don't know, I was literally sitting right there."
The Hollywood Raw podcast releases episodes every Wednesday, available wherever you get your podcasts.