Stacy London Is 'Celebrating My Love For My Girlfriend' Ahead Of Pride, Says 'I Can Only Hope To Inspire Others By Example'
Pride month is all rainbows and butterflies — literally — and TV personality Stacy London is honoring the momentous occasion by spending time with her girlfriend, Cat Yezbak.
Article continues below advertisement
"I celebrate Pride by celebrating my love for my girlfriend. It's pretty simple," the stylist exclusively tells OK! while promoting her partnership with Orbitz, which is featuring queer-owned shops and restaurants during Pride month. "Wherever we are, we are together. We celebrate with friends and allies of all kinds. Pride is really just about love and that is perhaps my absolute favorite part of being a part of the LGBTQIAP+ community: the love and tenderness and tenacity of people in the face of adversity and hatred."
In 2019, the What Not to Wear alum — who met Yezbak in 2018 at a fundraiser for Cynthia Nixon when she was running for governor of New York — revealed her relationship status in a lengthy Instagram post.
Article continues below advertisement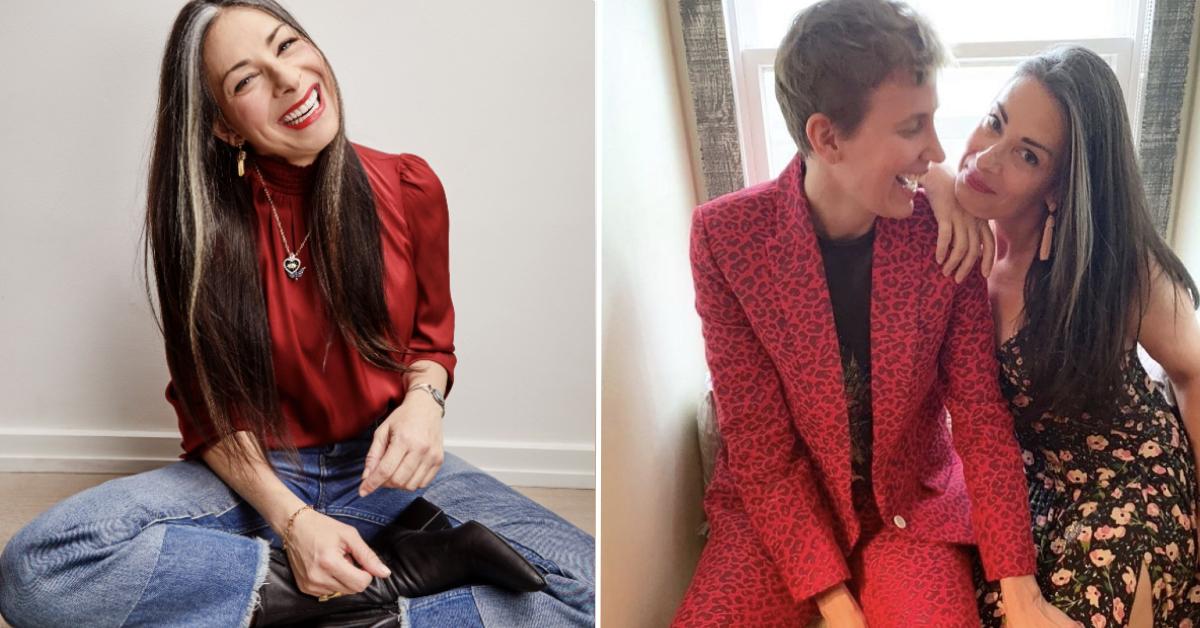 Article continues below advertisement
"2019 has been a crazy year for lots of reasons," she wrote at the time. "This 1st year of coping with grief and a lot of unforeseen health issues was, at times, such a truly dark place to be. But as with most of life, there has been such incredible joy as well and the person most responsible for that is @catyezbak, who is my girlfriend and has been for over a year. Some of you may have guessed that already. All my friends and family know her well."
Article continues below advertisement
Now, London, who is an important part of the LGTBQIA community, hopes people can speak their truths more often — just like she did.
"I can only hope to inspire others by example," she says. "During the past year of the pandemic, we saw so many atrocities committed against people of race, sexuality, and gender. The idea that people can be ranked in terms of worth by the color of their skin or who they love is utterly barbaric. We are all humans. Loving someone, no matter who they are or what they look like, must be seen as something to celebrate, not fear, not hate, not shame. And if anyone in this community does look up to me, I hope they feel that my words and beliefs align with my actions."
Article continues below advertisement
The TLC star even gets to hear about people's coming-out stories, which is an added bonus.
Article continues below advertisement
When asked how the messages make her feel, she says: "It means that I get to hold space and bear witness to a person being who they were always meant to be. What greater joy is there than that?"
The first 500 people to support an LGBTQIA-owned business in June are eligible to receive $100 in Orbucks from Orbitz. Orbucks are travel dollars equal to $1 USD that can be redeemed on future hotel stays booked through Orbitz. To learn more about the offer, click here: https://www.orbitz.com/lp/lgbtq-gay-travel-hotels.