NEWS
Star2 Is The Refugee Rapper You Need To Hear Now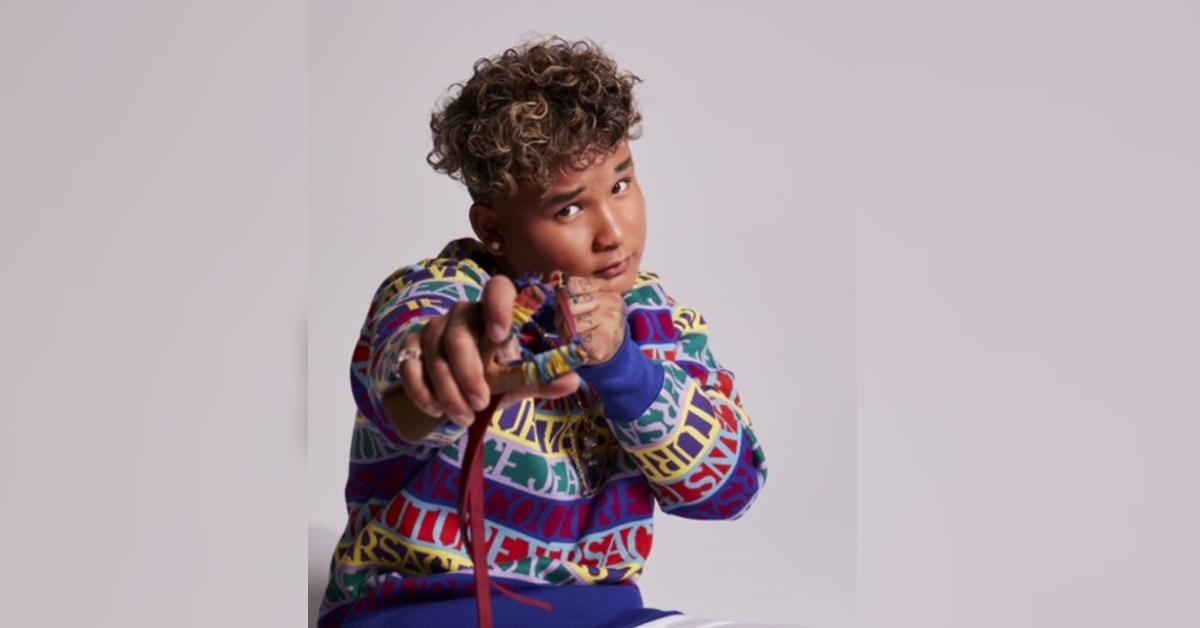 We all know the popular saying, "what doesn't kill you makes you stronger." Star2 is the epitome of persistence and strength. The prolific rapper has faced a huge amount of adversity and still fights every day to overcome the odds.
The talent was born into a refugee camp in Thailand. His family had to walk 500 miles after their village was brutally attacked by soldiers. He is a survivor; his music reflects his immense passion and he has been described as "spitting from the heart." Seamlessly melding pop, R&B and hip-hop, his eclectic sound comes together to craft something unique and powerful.
Amidst his life's turmoil, he learned to rise above. Now, in Partnership with Digital Nod, he is determined to give back, informing the world of the appalling hardships of his Ka-ren people from Burma.
Article continues below advertisement
With no father or mother, his grandmother was chosen in a lottery at the refugee camp to migrate to the U.S. and took six-year-old Star2 with her four other young children. Despite the lottery, they still struggled, living in poverty in intercity San Diego. His grandmother picked mushrooms before sunrise to support the family and pay back the airfare from the camp.
Surrounded by gangs and crime, his uncle became addicted to drugs and went to jail.
Star2 took solace in creating music that became his escape. The rapper reveals, "I began rapping in middle school, in a home studio that a close friend created in our apartment complex. At first it was all fun, but it began to be an outlet for my emotions. I needed music every day to cope. We made a few music videos that got a lot of attention on YouTube. I also started performing locally at school and felt high – on top of the world!"
Article continues below advertisement
Influenced by stars such as Tyga and Justin Bieber, and with the help of famed producer Chico Bennett (Prince, Usher, Lady Gaga and the Killers), Star2 has created a large dedicated fan base around the globe. He has also gotten noticed by Earmillk, WorldStar HipHop, Notion, and Ballyhoo Magazine.
"Thinkin Bout You," a romantic single with Star2 as a Lyft driver in the companion music video, has gained over 1 million YouTube views. His conscious rap single "Run Away" has over 4.8 million WorldStar HipHop views, and has been described as "a deeply emotive track…where he describes his own upbringing as a channel for global tragedies."
Real Life, his second EP is scheduled to drop April 29th with features from renowned rappers Luh Kel and Lil Poppa, and gold-record legend $tupid Young, a fellow Asian-American artist from Long Beach, California, who paved the way for Asian Artists in hip-hop. Star2 recently recorded a song which features superstar Soulja Boy; the two will be filming a music video at the end of April.
Article continues below advertisement
Although he is grateful to have been offered a new lease on life, Star2 holds his heritage closely and never forgets how much the Ka-ren people have suffered. "I recently became a US citizen and passed my citizenship test. It was a thrill and the reason my grandmother took me out of the refugee camp fourteen years ago to safety. I hope to make it big and give back to those left behind. I want the world to know about the struggle of the Ka-ren people from Burma."
Check out Star2 and his music on his socials: @Star2Official (Instagram, Twitter, TikTok); @Star2 (YouTube, Spotify); @It'sStar2 (Facebook).
For more information on the ongoing genocide happening in Burma, and how to get involved Star2 suggests the following:
theborderconsortium.org (works with refugees who fled Burma/Myanmar and is the main provider of food, cooking fuel, shelter, and supports for the nine camps)
United Nations High Commissioner for Refugees in Thailand: UNHCR.org
The International Rescue Committee:rescue.org
karenoutreach.org (directly funds programs in Star2's refugee camp, Mae La – the largest camp with over 50,000 and high suicide rates from hopelessness)
Karen Educational-Resources (provides education for the Ka-ren people in the camps and in the Ka-ren State in Myanmar: facebook.com/KarenEducationalResources