NEWS
Celebrity Approved: Sterling Forever Jewelry on the Red Carpet with Mike Cooke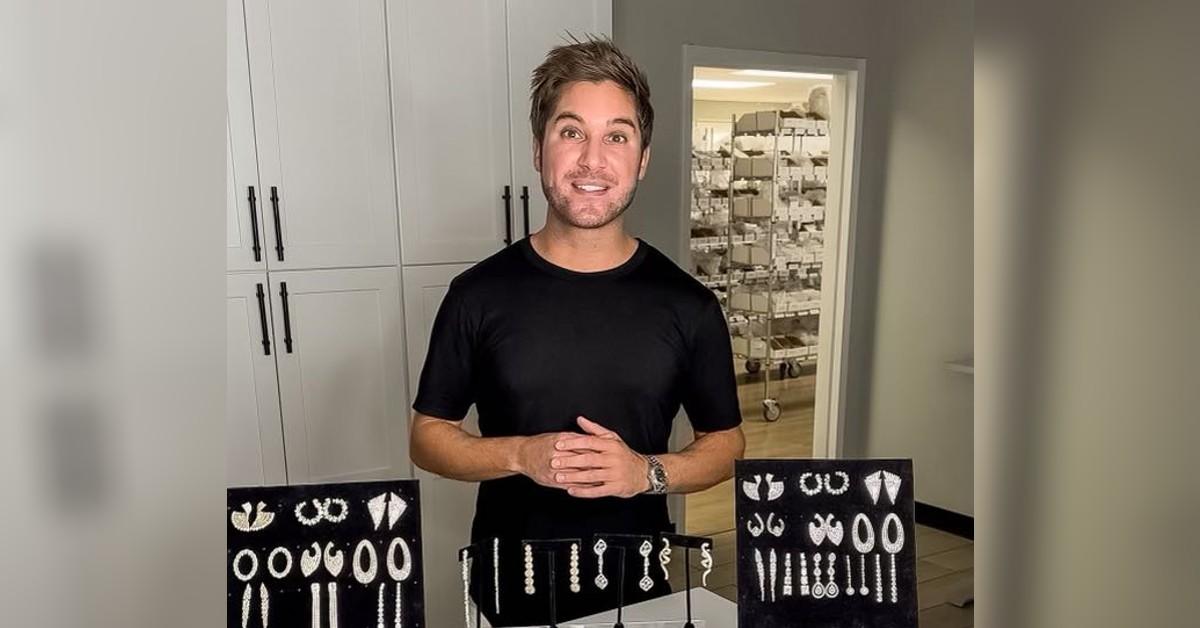 From the red carpet to the Super Bowl and Kids Choice Awards to fashion shows, Sterling Forever jewelry has become a mainstay in Hollywood, as stars everywhere are donning their pieces.
Celebrities Melissa McCarthy and Jennifer Coolidge both adorned their fingers with exquisite Sterling Forever rings during their respective high-profile appearances.
McCarthy bravely donned the Retro Cheque ring while enduring a slimy fate at the Nickelodeon Kids Choice Awards, while Coolidge sparkled with the Tate Ring during a highly anticipated Elf Cosmetics Super Bowl commercial, which captivated a staggering 113 million American viewers.
Article continues below advertisement
Sheryl Lee, known for her role as Ralph in "Abbott Elementary," recently caught the attention of fashion enthusiasts when she rocked a pair of Reese Drop Studs from the renowned jewelry brand at a glamorous event. And if that's not impressive enough, Sterling Forever's dazzling accessories have also been adorned by a constellation of stars such as the talented Kelly Clarkson, the stunning Kyla Pratt, the alluring Carmen Electra, and the list goes on!
A modern jewelry company, Sterling Forever, was founded by Mike Cooke, who has always been passionate about jewelry sales. He started his first business at 15, selling his mother's old Tiffany jewelry from the basement. He used the profits to purchase other jewelry and expand the business.
His vision was to create an affordable, high-quality jewelry line that everyone could enjoy. Sterling Forever has become one of the leading online retailers for fashion jewelry, with hundreds of designs inspired by runway trends, vintage influences, and celebrity style.
Since its internet debut, Sterling Forever has amassed a sizable following on social media, including an impressive count of 40.3k on Instagram. They've also been featured in multiple publications and TV shows, such as Refinery29, People Magazine, and Good Morning America.
According to Cooke, the popularity of Sterling Forever's jewelry is very much about the brand's wearability. He says the best thing about the company's designs is that not only are they high quality, but they're also affordable!
And while celebs love wearing extravagant jewelry, they don't always want to spend a lot of money on something they'll only wear once.
Article continues below advertisement
"No one is going to wear a pair of $100,000 diamond drop earrings to work, for example," he says. "What we do, is we take the design of jewelry celebs love, downsize it to a size that works, and swap the diamonds for cubic zirconia. It tones the piece down, making it wearable while still mimicking a red-carpet look."
It's also far less expensive. With a strong appeal for the general public, this makes the pieces accessible to everyone, both on and off the stage.
Cooke says there is something special about seeing your favorite actors and actresses donning pieces that you can (usually) only dream of having. Owning a piece of the same jewelry makes it brings fans closer to their idols and makes them a part of their universe.
Some may also be simply drawn in by the idea of having access to items only celebrities can access, and, without a doubt, the power of influence is strong. When a fan sees their favorite star wearing a piece of jewelry, they will likely want to emulate their style and buy similar pieces.
Take Meghan Markle's wedding ring and other jewelry, for example. Cooke recently worked with Good Morning America on a segment about how to get the Duchess of Sussex's look for less. The piece Sterling Forever products on a stage, with a cardboard cut-out of Meghan in the background.
"From the viewer's point, it looks like Meghan Markle was actually on set," he says. "They showed our products next to products Meghan wore – and they were identical. But the difference was that ours were cubic zirconia designs that cost $30 or $40. We sold out of everything! It was the highest revenue day in company history."
Essentially, when celebrities step out wearing Sterling Forever jewelry, they not only make a statement with their fashion but also inspire others to try something new and make their own bold fashion choices along the way.
Sterling Forever prides itself on creating modern classics that never go out of style - perfect for those red carpet moments (whether you're walking it or watching it)!
And as Cooke says, "Sterling Forever jewelry is timeless and will remain stylish for years to come - no matter who wears it."