NEWS
Balancing Acts: Exploring How Steven Garcia Successfully Juggles Family Life and His Passion for Immersive Experiences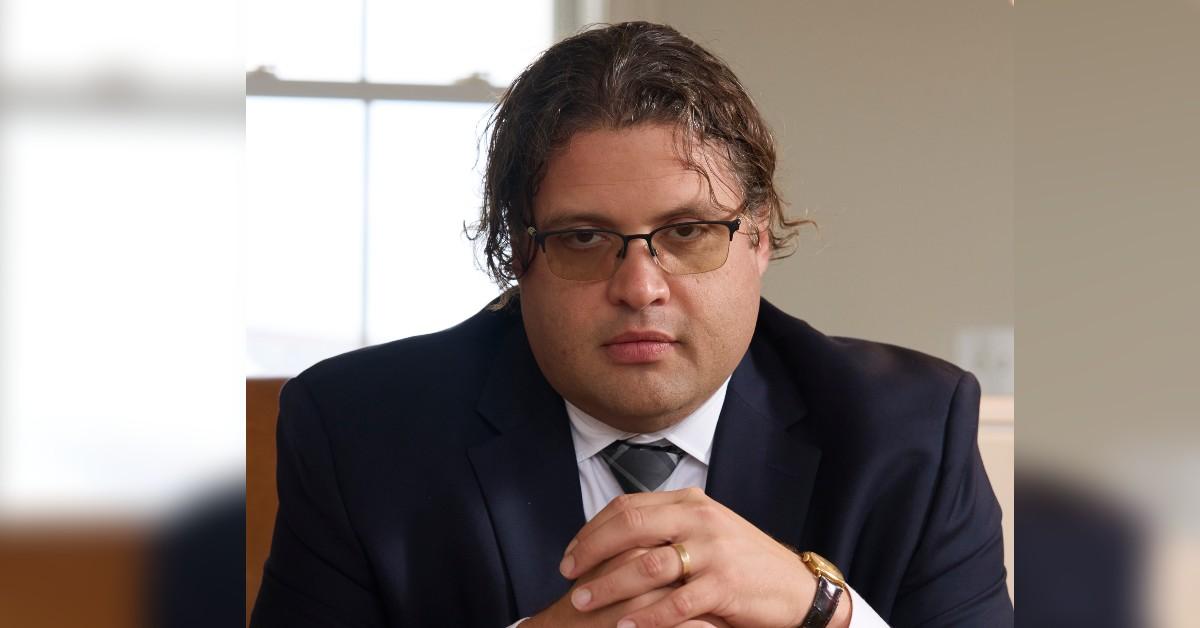 Imagine being transported back in time to 1920s Chicago, clinking glasses at a speakeasy, or enjoying a slice of deep-dish pizza and other meals, savoring the magnificent flavors while being guided by the stories of the city's culinary evolution. That's the immersive experience Steven Garcia, the founder of Empire Tours and Productions LLC, offers his patrons.
But this is where the story gets good. The tours he organizes are not just about sightseeing; they are about fully immersing oneself in the ctiy's history, culture, and lifestyle. Behind the magic of these unique experiences is the story of a man who juggles the demands of a thriving business and his loving family.
Garcia, who spent a good part of his childhood visiting family in Chicago, grew up intrigued by the stories embedded in the Windy City's towering skyscrapers and bustling streets. "Every corner of the city has a story to tell," says Garcia. "And the idea of exploring these stories and presenting them to people in an engaging manner is what drove me to start Empire Tours."
Garcia may have channeled his passion for the town's history into crafting unique tours that help locals and tourists see the city in a new light, but balancing business and family life is no easy task. However, he manages it with grace and dedication.
Article continues below advertisement
"It's a tightrope walk," he admits, "But my family is my biggest source of strength and inspiration." As a devoted husband and father, Garcia cherishes those precious moments spent with loved ones, as some of his most creative tour ideas take shape within these quiet pockets of time.
"Empire Tours is not just my brainchild; it's a family endeavor," he asserts. "My family's support has been instrumental in every step of our journey, from conceptualizing the tours to running them on the ground."
As Garcia's business blossomed, he expanded his focus beyond Chicago. He started crafting experiences in NYC, Southern Ohio, and Charleston that tantalize the taste buds and arouse historical curiosity. In addition, throughout the years, Garcia's company has operated tours, VIP experiences, Hollywood scouting and convention services in New Orleans. From food tours in Chinatown and Little Italy to exploring Southern Ohio's natural beauty, Garcia's tours provide an authentic experience beyond the standard tourist path.
Garcia's zeal led him to establishLodges in the WI wilderness and unique Airbnbs in New Orleans, capturing the spirit and charm of different regions. His entrepreneurial flair was further showcased when he sold several successful tour and convention service production companies in New Orleans and Southeast Asia, reflecting his ability to innovate and grow in diverse markets.
His passion for creating immersive experiences extends to corporate events and private parties. These extraordinary moments capture his clients' imagination, leaving an indelible mark on their memories.
"Imagine sailing along the Chicago River on a chartered superyacht while the city's best chefs serve you," Garcia says. "Or even better, imagine dining in Al Capone's old suite while everything is set just like it was a hundred years ago. It's those little details that matter."
Despite his success, Garcia remains grounded, attributing his achievements to hard work, a relentless pursuit of innovation, and his family's unwavering support. But balancing family and work, according to Garcia, is not just about managing time but also about intertwining both aspects of his life.
Article continues below advertisement
He firmly believes that personal and professional lives are not separate entities but intertwined threads that shape a person's journey. This belief shines through in his tours, imbued with a warm, familial touch.
"It's all about bringing joy to people through these experiences," he explains. "Whether it's a family vacation, a corporate retreat, or a history enthusiast exploring the city, the smiles we see at the end of each tour are the true measure of success."
Garcia's story is a testament to the power of passion, reminding us that when we pour our hearts into our work and keep our loved ones close, we can create experiences that resonate with others and build a legacy that echoes through time.
But the same story also underscores that there's no universal blueprint for success. Instead, each journey is unique, influenced by personal determination, a supportive network, and a deep-rooted love for what one does.
As Garcia puts it, "In the end, we're all just storytellers, sharing a piece of our world with others. And isn't that a beautiful thing?" It's a simple yet profound reflection that captures the heart of his mission. He's not just creating tours; he's crafting narratives, weaving a tapestry of tales inviting others into the vivid panoramas of history, culture, and gastronomy.
So, when life gets overwhelming, remember Steven Garcia's tale - the man who transformed his love for storytelling and his city into an empire fueled by the unwavering support of his family. Remember that success is not just about reaching the top but also about the journey and the stories we collect along the way.
After all, isn't that the most beautiful story of all?