NEWS
From Humble Beginnings To $30 Million: The Story Of Alan Barton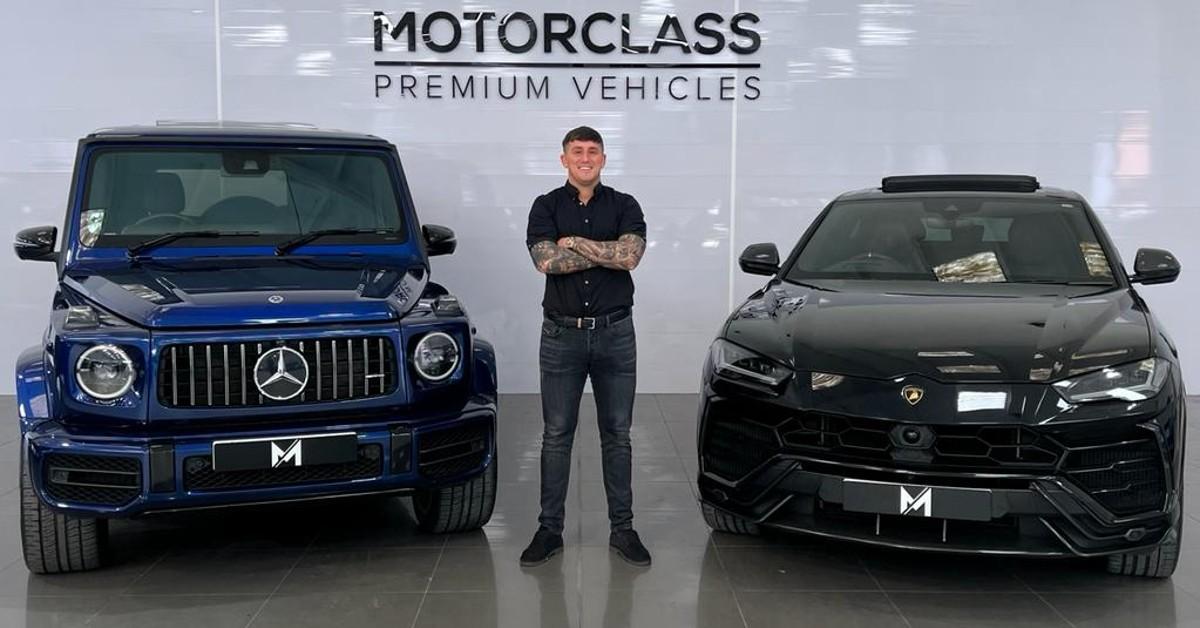 It's easy to feel like you're stuck in a rut and that the best days of your life are behind you. British entrepreneur Alan Barton is proof that this isn't true. Alan came from humble beginnings, dropping out of high school with no GCSEs, to building one of the most recognized premium car dealers in the U.K. with a 30-plus million turnover. He dedicates his success to following three fundamental principles in life: strong work ethic, discipline, and perseverance.
Alan's journey began at 19 when he found his passion for car sales. This came after a series of failures and years spent trying to figure out what he wanted to do with his life. Car sales provided that missing spark, and he found himself looking forward to the next big move in his career. At 21, he left his first employer and set up his own car business. However, enthusiasm alone couldn't sustain a business, and after a couple of years, the business collapsed. Alan returned to the drawing board and got a job at a big franchise dealer.
Article continues below advertisement
After seven years, Alan gained enough experience to try his hand at entrepreneurship again. He left his job at the franchise and set up Motorclass, his high-end car dealership in the U.K. Over the last five years, he scaled the company from a one-person operation to a business with over 20 executives turning over 45 million yearly. The company also established a large social media presence, adding a modern dimension to the U.K. motor industry.
The journey to the top has taught Alan several lessons about success and life in general. The first lesson he learned is that failure is never the end of the road; it's just a precursor to the amazing things life has to offer. However, Alan quickly points out that this only happens if you are honest with yourself and assess your strengths and weaknesses against your ultimate goals. For him, that meant accepting that he may have been hasty in starting his first business and rejoining the workforce to hone his entrepreneurial skills. Doing that opened his eyes and equipped him with more qualities that allowed him to become a better business owner.
While enthusiasm and ambition are great qualities for an entrepreneur, Alan learned they alone are not enough. He says you must prioritize personal growth and ensure you become a well-rounded, sensible, and disciplined person with a solid work ethic. Discipline means you put in the effort even when success is not instant. Hard work ensures you diligently explore your potential. Alan's mantra is clear: he wants to retire knowing there's nothing else he could give the world. Sometimes that means taking seemingly risky paths with no clear destination in sight, but he learned the rewards are often worth it.
Another lesson Alan learned is building relationships and networking with like-minded individuals. This is one of the factors that significantly contributed to Motorclass's success. Alan is blessed to work with a core team he worked with in previous roles at other dealerships. They knew each other for years, translating into a positive workplace.
Alan continues to work hard to cement Motorclass's position in the car industry. His ultimate dream is to make Motorclass the most recognized dealer to buy/sell your premium car.