NEWS
Dressmaking Academy — You Can Make a Perfect Wedding Dress!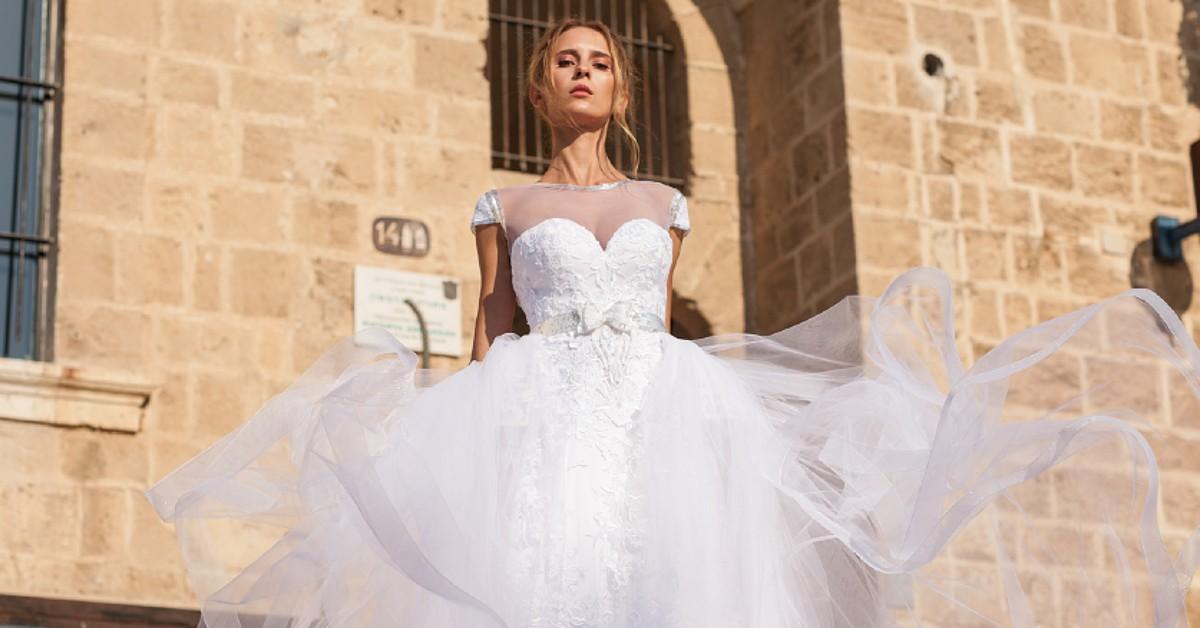 Every bride dreams of a luxurious, one-of-a-kind wedding dress with a perfect fit.
Every dressmaker dreams of making such dresses.
With Tatiana Kozorovitsky's Dressmaking Academy, this dream becomes a reality. A professional fashion designer from Tel Aviv with more than 25 years of experience, Tatiana is the founder of her own online fashion design school in the USA. In today's interview, Tatiana shared how she came to find such success by following her passion.
Article continues below advertisement
What skills can be gained through your sewing classes at Dressmaking Academy?
Upon the completion of our learning program, students are able to make literally any wedding or formal dress. They basically get a whole profession from scratch.
It's not just about professional development though, but about creative fulfillment.
If sewing is your passion, you will step-up your game. If dressmaking is a job or a side hustle - you can transform it into a blooming business.
What features of Dressmaking Academy can you highlight?
The most unique part of Dressmaking Academy is our intra-school community, which aims to unite students and create a setting for shared experiences. Thanks to the community, everyone receives the necessary live support. After all, choosing dressmakingas one's main business can be a difficult decision, and people often face misunderstanding from relatives and friends. In a world full of new and promising professions, one might wonder why their daughter—an excellent student—may decide to become a "simple seamstress." In our community, students are heard, seen, understood, and able to find help.
In addition, we have a special section titled "Ask Tatiana." to communicate with me. Students seek advice, and I personally get in touch with them. We launched the community quite recently, but hundreds of our members are communicating daily, sharing resources, networking and making friends. We are constantly working on adding new features and tools.
Article continues below advertisement
Tell us: what is the basis of your pricing policy?
Great question. You know, we try to make our courses very affordable while also maintaining the highest quality course material and support resources.
For example, currently at Dressmaking Academy, you can buy lifetime access to the library for two thousand dollars or get a subscription for just $97 per month. The price is justified. We have the largest library of professional courses on this subject in the world!
The pricing policy is as follows: one made wedding dress will pay for a lifetime's access to the entire library of courses. From the very first garment you make , your full investment pays off. It's immensely profitable. Even if a person only wants to sew one dress for his/her daughter's wedding— which often happens with us— it is still extremely beneficial . Within one, two, or three months, a student will already have the knowledge they need to sew any wedding dress. The investment pays off right away. .
Do you update Dressmaking Academy's course library?
Of course! Once paid, the value of the subscription constantly grows—we're steadily adding new and exciting lessons!
Article continues below advertisement
How does one participate in lessons? Do they need to download anything?
No, you don't need to download anything. Access to our online courses is provided on the Dressmaking Academy school platform. This is a Netflix-style subscription for tailors;
students get online access to the courses they have purchased. They can study certain sewing skills and techniques in a mode and pace convenient for them.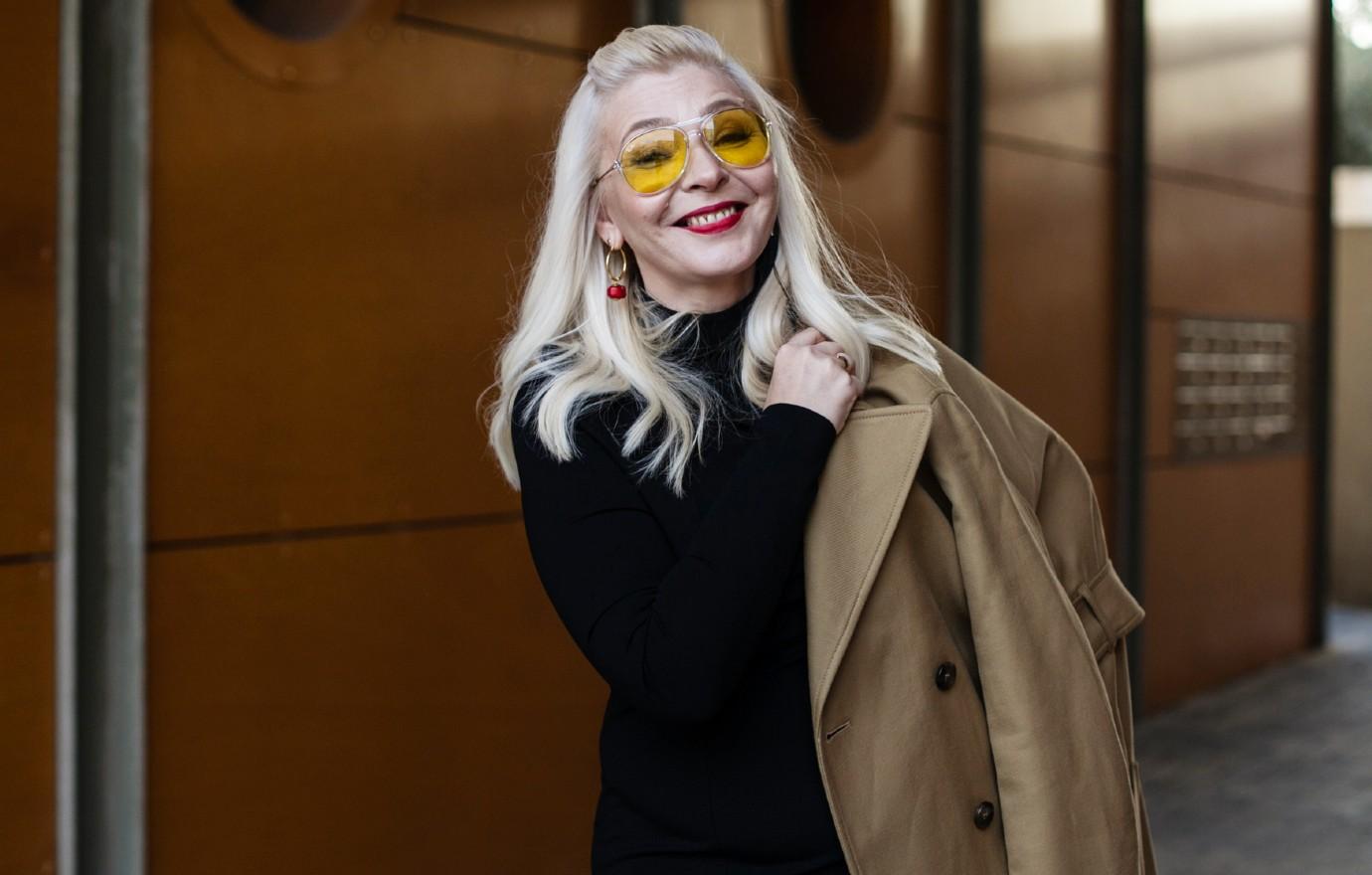 Article continues below advertisement
You call your courses a "sewing library." What does that mean?
The wedding world is vast, and wedding fashion is limitless. But the techniques — the basis— are the same in all countries and on all continents. In our courses, we don't merely teach trends; we teach the foundations . That's because it's impossible to guess what trends will occur when and among which groups of people. Of course, we can guess, and we can create courses on trendy dresses that are appearing everywhere today. But we will always present such a style in a way that teaches students practical know-hows , algorithms, and rules that can apply to a number of different projects throughout their careers.
A student receives a whole arsenal: new tools, methods, and techniques. All this can be combined with other techniques like a jigsaw for making new styles and trends. . This is how we create all the courses that are in the library. There are more than fifty of them to date! There are 20-30 lessons in each course, which contain patterns, and supporting materials . All the key concepts are described in detail and include illustrated text descriptions, allowing for multiple convenient ways for students to enjoy the learning process .
When purchasing the access to our library, it is not necessary to take all the courses that are stored there at once. You can focus on the main program and have a library as your personal assistant for any occasion. For example, if a client comes and asks for a dress with sleeves. Oop! You only have to pull out the course about the dress with sleeves. Dresses for larger sizes? Ballroom princess skirts? Hand embroidery? No problem! With our library at your fingertips, you are prepared for any scenario.
In addition, we have courses on tools— how to make your own half-scale mannequin, a cone for stringing skirts, etc. The library even contains all the necessary knowledge to start a fashion business.
Can you tell us about Dressmaking Academy's main program?
Yes! It's one that has a lot of careful planning behind it. We start with the basics— creating the first pattern— and finish with the creation of a whole collection!
During the course of the program, we make patterns and learn how to change them to any size. We make6 garments from start to finish , which carry the basics of all key skills. After going through them, I would estimate that a person gets nearly 10 years of work experience. And I'm not exaggerating
In addition to this program, there are 50 more courses. They contain lessons about different subjects: styles, skirts, leather corsets, decorating methods, drapery, children's clothing, clothes for larger and smaller wearers, short and tall items, sewing business steps, and much more.
Article continues below advertisement
Tatiana, tell us: have there been cases in which you created a dress with an individual's proportions without a single fitting?
Yes, of course. In one case, I sewed a dress for my future daughter-in-law. My son and his fiancée live in Germany, and they flewto me for one day only while preparing for the wedding. I took measurements, and they flew back. I brought the dress to her without a single fitting, directly to the wedding ceremony in the Bahamas. And the fit was perfect.
If you're interested in this process, there's a course in the library on remote tailoring, which will teach you how to complete projects without any live fittings at all.
You had your own fashion salon in Israel, but you decided to move to the US in 2019. How come?
At some point, I needed seamstresses for my salon but had trouble finding qualified personnel. I decided that I needed to teach them on my own and began creating full-time live courses. I told the students that the best among them could stay and workin my salon. My courses became incredibly popular— I surprised myself! After studying with me, many seamstresses went on to work on the main fashion street in Israel with great designers. As soon as it was discovered where they were educated, they were hired right away.
In the process, I unexpectedly discovered a new mission for myself. I realized that I had to teach more people and became the first to open online training courses on corsets and dresses. I taught students to create corsets with a perfect fit, that were comfortable as well as beautiful.
Our motto was loud and clear: "A corset made simple."In 2016, the first English version of the courses was released. My son, Vladimir Kozorovitsky, was invaluable in this process. When Vladimir entered the business, we were able to enter new markets while still maintaining our work in Israel.
Article continues below advertisement
Tatiana, what role did your son and now partner Vladimir Kozorovitsky play in the development of your business?
Vladimir played a decisive role. Thanks to him, we entered the US andEuropean markets with our goal to improve people's lives by encouraging them to follow their dreams. It had been a longstanding goal to enter the English-speaking markets, and he was able to implement it. Now, with leaps and bounds, we are also entering the Spanish-speaking market!
Vladimir has always believed in the importance of my sewing business. Despite his demanding work in the movie industry, he always came to the rescue. He taught me how to mount cameras for videos and introduced me to editing . He took over the video translation, organizational and technical aspects, marketing, and advertising.Now, Vladimir is the producer of our academy and its main shareholder.
Tatiana, in conclusion, can you share if you've ever worried that you might be raising and educating competitors?
This is indeed an issue that we face, but we've always been one step ahead thanks to our inventiveness and ambition. We have never been afraid of competitors and work based on the philosophy of giving first . Even if we have competitors, they also bring their own unique methods and techniques to the table. While they may have learned from us, they will develop something of their own in the end. This only benefits humanity— it's all for the better!
There have been competitors who rudely stole our developments, but they did not experience any success. I have never been stopped by competitors. I remember back in 2010, when my first DVD was released. My Israeli colleagues criticized me, saying: "How dare you reveal our secrets to strangers!" I reminded them that a good professional will always y have enough work. Don't be greedy. That was the end of it. We kept going, and now we're stronger than ever. We continue to develop our own academy and enter new markets, changing our customers' lives for the better.