NEWS
Teacher, Orthodontist, And Inventor: How This Entrepreneur Made It To ABC's 'Shark Tank'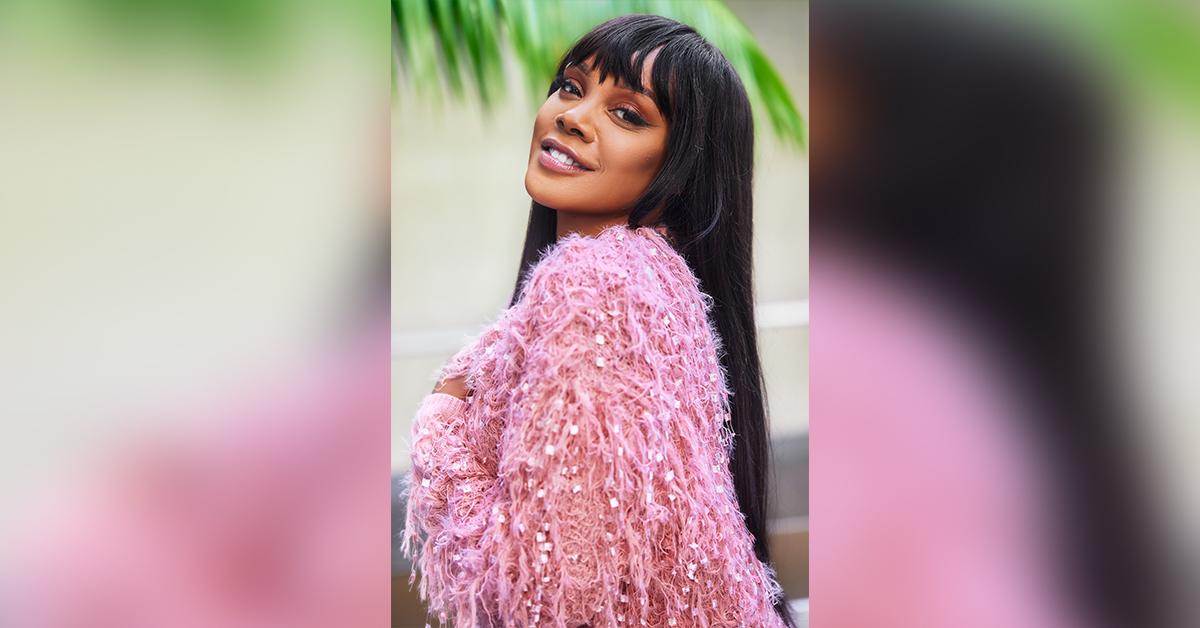 Dr. Bobbi Peterson is a trailblazer in every sense of the word. Raised in Newark, New Jersey as the youngest of seven children, she was brought up to be proud of her heritage and strive for greatness but always to serve the community in the process as well.
After graduating from an HBCU and then furthering her education with a dental degree, Dr. Bobbi has become a successful entrepreneur as the owner of Aces Braces, a dental practice located in Brooklyn, New York. Her mission is and always will be to empower people to start taking better care of their health by teaching them about the importance of oral health care — that goal has been put into practice with her latest invention: The Big Mouth Toothbrush.
According to Dr. Bobbi, this revolutionary toothbrush boasts a larger brushing surface than traditional brushes, leading to shorter brushing times and cleaner teeth than ever before. It is perfect for anyone looking for a quick but effective way to clean their teeth without spending too much time doing it.
The inspiration behind the Big Mouth name came from Dr. Bobbi's own family.
Article continues below advertisement
"I'm the youngest of seven, but I'm the loudest, and I have the biggest mouth! So you could say that my toothbrush has my name on it." But the inspiration for the concept came from a hot tub.
"I came up with this concept of bringing a spa experience to your mouth, and the toothbrush is its embodiment because as soon as you put the brush in your mouth, you can't help but brush your gums, your teeth, all the things," she says.
Dr. Bobbi also noticed an unusually high number of patients with gum disease and gingivitis after COVID-19 lockdowns were lifted and restrictions eased. People could once again return to her office for dental care. She knew she had to change the way her patients thought about personal care.
"The Big Mouth Toothbrush has five spa-like modes. The soothing vibrations and pulsations can be used to clean, whiten, and polish your teeth, while the fourth and fifth modes are for gum care. I wanted to create something that would make people excited about brushing their teeth," said Dr. Peterson. "The Big Mouth Toothbrush is designed to make sure everyone gets the best possible clean while also enjoying the process."
Dr. Bobbi's creative spirit has allowed her to make waves in both her professional life and within her community.
Thanks to her entrepreneurial mindset and forward-thinking attitude, Dr. Bobbi gathered an excellent team of dentists and hygienists around her, and Aces Braces has become a popular destination for those seeking quality dental care — even among A-list celebrities.
Article continues below advertisement
Her entrepreneurship has allowed her to be more than just a dentist who fixes teeth. This way, she can pour her knowledge and experience into more effective ways to stay true to her mission.
Even though Dr. Bobbi has achieved huge success through hard work and dedication to her craft, she shows no signs of slowing down anytime soon. By providing quality dental care services and innovative products like Big Mouth Toothbrush, she will continue to make waves in the dental world while getting closer to her goal and mission — empowering people to take better care of their health and serve their communities at large.
"Whether you're just starting out on your oral hygiene journey or are already well-versed in how important it is for overall health, this toothbrush will help get you there faster than ever before."
In hope of bringing her product to an even wider population Dr. Bobbi is set to appear in ABC's business reality television series Shark Tank on March 3.
Article continues below advertisement
She believes that the Sharks — Mark Cuban, Robert Herjavec, Barbara Corcoran, Lori Greiner, Daymond John, and Kevin O'Leary — will be as impressed with the Big Mouth Toothbrush as much as her patients.
Dr. Bobbi believes her innovation will help people take better care of their oral hygiene as they get back into their daily routines.
"Brushing your teeth doesn't have to be boring or tedious," she says. "With the Big Mouth Toothbrush, you can stay on top of your dental hygiene without spending too much time or energy," says Dr. Bobbi.
"If I want to reach a lot further than my local community, I have to ask for some external help. After all, that's what good entrepreneurs do."