NEWS
Tell-All Interview With Natasha Graziano: Fake Followers, Haters, Charity, Webcamming And Much More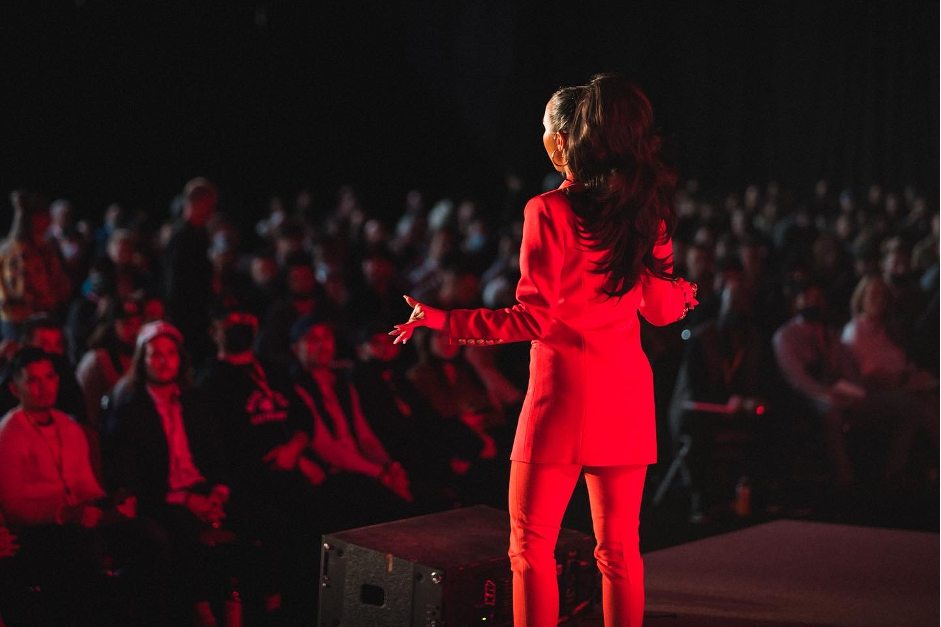 Unless you've been living under a rock you've witnessed the explosion of self-help content hit the web. And as there are now millions of wannabe motivational speakers, authors and coaches. There are only few that have risen to the top of the industry and dominated the space. Mostly, of course, are tall, white, privileged men. But only a few women have stepped into the arena and played at a high level. One of which is Natasha Graziano.
Named by a Forbes piece as "the top female motivational speaker in the world", Natasha is on speaking tours across America, donating tens of thousands to top charities, podcasting with famous rappers, celebrities, billionaires, and Netflix stars, and recently recognized for the #3 top education podcast on Apple, and her Be It Until You Become It book hitting #3 on Wall Street Journal Best-Sellers list.
But she wasn't always this glamorous. She went through incredible hardships of being homeless, webcamming for money, selling all her belongings to book nights at a hostel, sexual abuse, and much more.
Here is our interview with Natasha Graziano:
Article continues below advertisement
So let's start off with what is the most important part of your life right now? What inspires you?
Charity is at the forefront of what I do. It's why I do what I do in the world. Giving back is of the utmost importance to me. I have supported the charity called Compassion for many years. And I also now support Hope and Healing. But my most recent donation is the school I'm building right now with Pencils Of Promise https://pencilsofpromise.org/. My husband and I donated $50,000 to build a school for children in need and I am so excited to go to Guatemala this week and be a part of the mission. A truly incredible cause backed by some of the biggest stars like Shawn Mendes, Justin Bieber, Gary Vee, Scooter Braun, French Montana, and many more beautiful souls.
You have a huge following on social media and along with many other major celebrities like Kim Kardashian, Ariana Grande and Paris Hilton you've all been accused of having fake followers, what do you say to this?
I have to laugh at it. It's old news. I put so many videos out across my social media channels about this topic as there is no account that has 100% active followers. Statistically, accounts have less than 33% active followers. I couldn't give a f*** if someone's followers are real or fake, or if likes all real or fake. If they are doing good work in the world that's all that counts.
I just aim to help people every day with what I post. If that only reaches 10 people or it reaches millions, I don't mind. As long as it reaches the person who needs it.
I don't run my Instagram account and I haven't for many years. We pay companies who claim to do organic growth on my behalf and reach new people every year. I have no idea if some of those may be "inactive" because I don't focus on that. I care about the people that I am reaching every day. I use my platform to reach those who need my free meditations and mindset coaching.
If I'm reaching just one new person per day via my social media and helping that person through mental health issues or major challenges in their life, I see that as a huge success.
I don't use my platform to speak about politics or negativity. I don't sell real estate, crypto, or an onlyfans account. I use it to help people find more joy. And anyone who has a problem with that can unsubscribe and move on.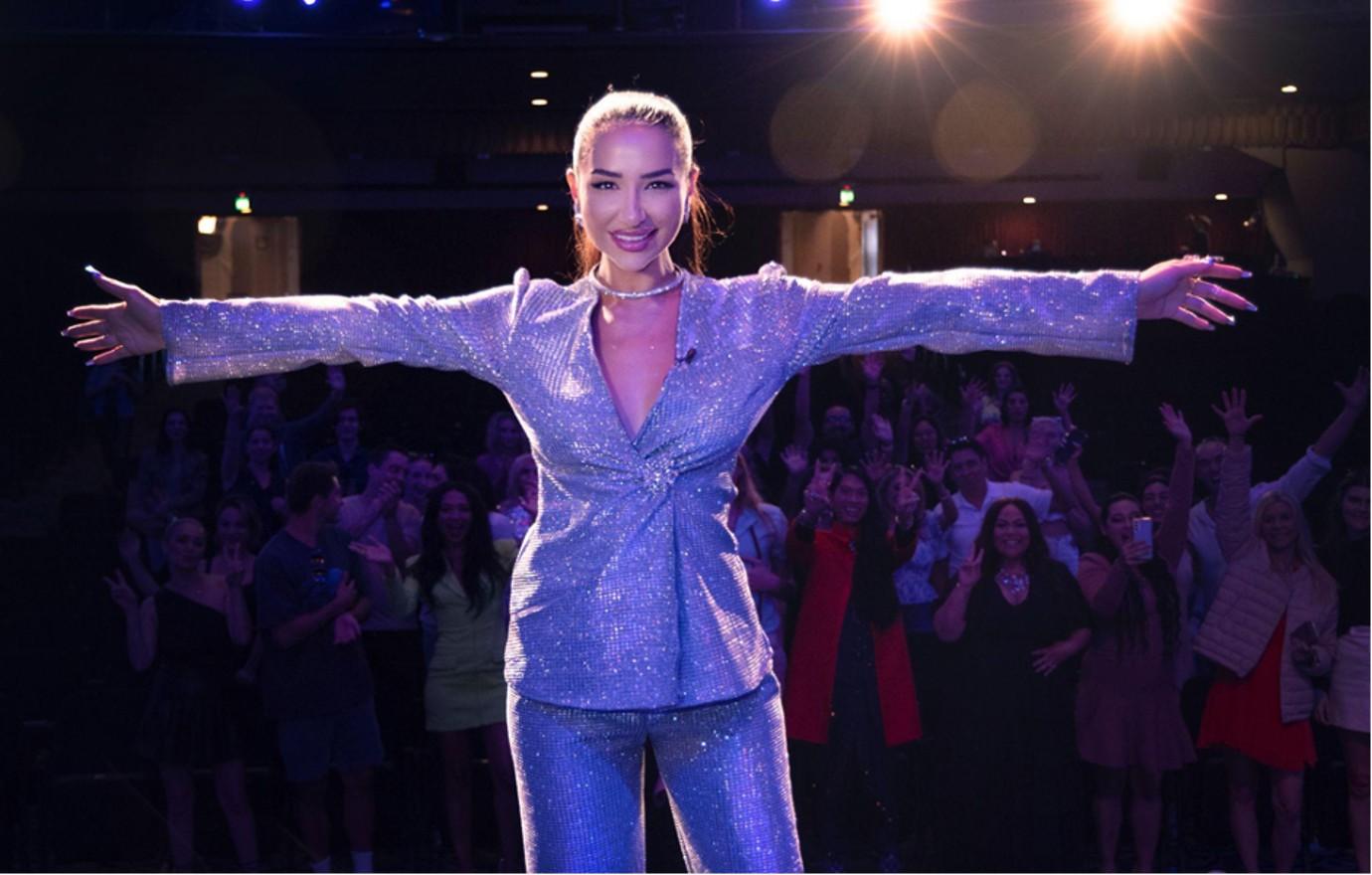 Article continues below advertisement
So how do you deal with these haters?
I will continue to show up everyday into my highest purpose despite any number of haters. When I hear the testimonials from people who have been touched by my work it fuels me to keep going. That is my true life's calling. I don't really care about likes and views whether people want to say that they're real or not.
Instead I focused on the hundreds of lovely comment. I love interacting with the people who want to find more joy in their life and I don't focus on people who are counting the number of likes that's not my audience and I couldn't care less about them.
Haters fuel me to do more. As long as I'm helping people, I will keep going.
If you want to succeed in anything in life, you can't listen to the small toxic voices, you must listen to the masses. As Elena Cardone once told me when I was at her house filming my podcast "Only the people beneath you speak poorly about you. Nobody above you ever cares." These were some of the most profound words I've ever heard and I thank her truly for inspiring me with them.
You mentioned a few years ago and you found yourself homeless. Can you tell us more?
Being homeless is something I was very ashamed of at the time in 2018. I had created a persona online, put myself on the highest pedestal where I had everything materialistically. And it was very hard to admit where I truly was in life.
The day my tenancy on the apartment had run out, my son and I genuinely had no money and nowhere to go. That is the definition of homeless.
I even continued posting on Instagram old pictures that made me look like I wasn't actually without a home. I was grateful that eventually I opened up to close friends and was able to sleep on their couches. It was so traumatizing to know that I had gotten us into a such a bad place and in debt tens of thousands of pounds to loans I had taken out and credit cards maxed out just to survive.
It was definitely the hardest time of my life which now I speak very openly about and I am very proud that I got through it. It's made me who I am today. If I didn't end up at that low I wouldn't have had my rebirth into the coach that I am today and help so many people.
So when did you get into webcamming?
I made some bad decisions when I was in my early twenties, as many of us have done. I got into web-camming after two sex tapes were released on me a decade ago when I was 21. I was doing to feed a drug addiction which turned into a vicious cycle of trying to pay the bills.
And all of this led to me having a lack of self-confidence and feeling so disappointed in myself and suicidal at my lowest.
I began pushing everyone away from me in my life including my family and wasn't welcome in my family home. However, it was from these traumas and pains that I went through that have made me the empowered woman I am today and able to inspire millions of people because I stand in my truth. I am authentic about who I was and I do not hide my past at all. I'm an open book and there is nothing that I am ashamed of talking about.
The power of authenticity in today's world speaks volumes and I hope to inspire others to speak their truths and struggles and shine brighter because of it.
What's a secret that people don't know on you?
I have been sexually abused, twice. It was a trauma that I stored deep in my subconscious mind and have overcome only in the last few years. I blamed myself until I realized I was just trying to survive and get by. And now I've worked through those traumas and I've forgiven them and forgiven myself.
Forgiveness is the most powerful tool that we possess. It's a tool that has helped me navigate through life and learn to let go and move on. I'm so grateful for my story as it makes me who I am today.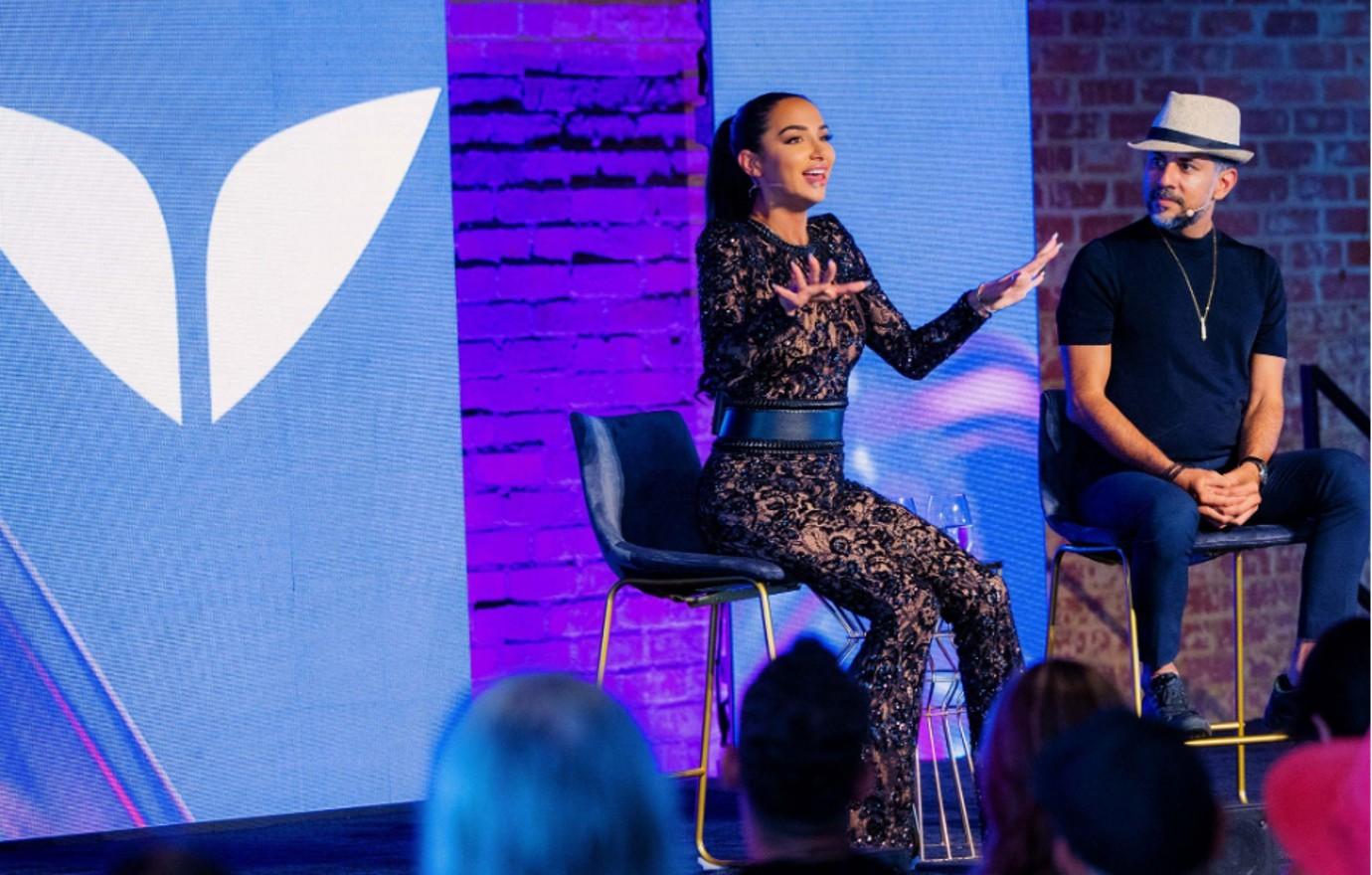 Article continues below advertisement
What's your superpower?
Understanding how to turn from victim to victor. I show others how to overcome their own trials and tribulations.
I love giving away as much free positive content as I can using my social channels and via my podcast. I created a method called the MBS Method (Meditational Behavioural Synchronicity) which is written about in my book Be It Until You Become It (www.beituntilyoubecomeit.com) that explores all of this on a much deeper level.
What about that hour long documentary that was made about you calling you 'the fakest influencer on the internet'?
The video was removed. Enough people has complained that it was defamatory and slander. Eventually YouTube just took it down entirely.
It seems love prevails and people I've helped have come to defend me when haters try to tare me down.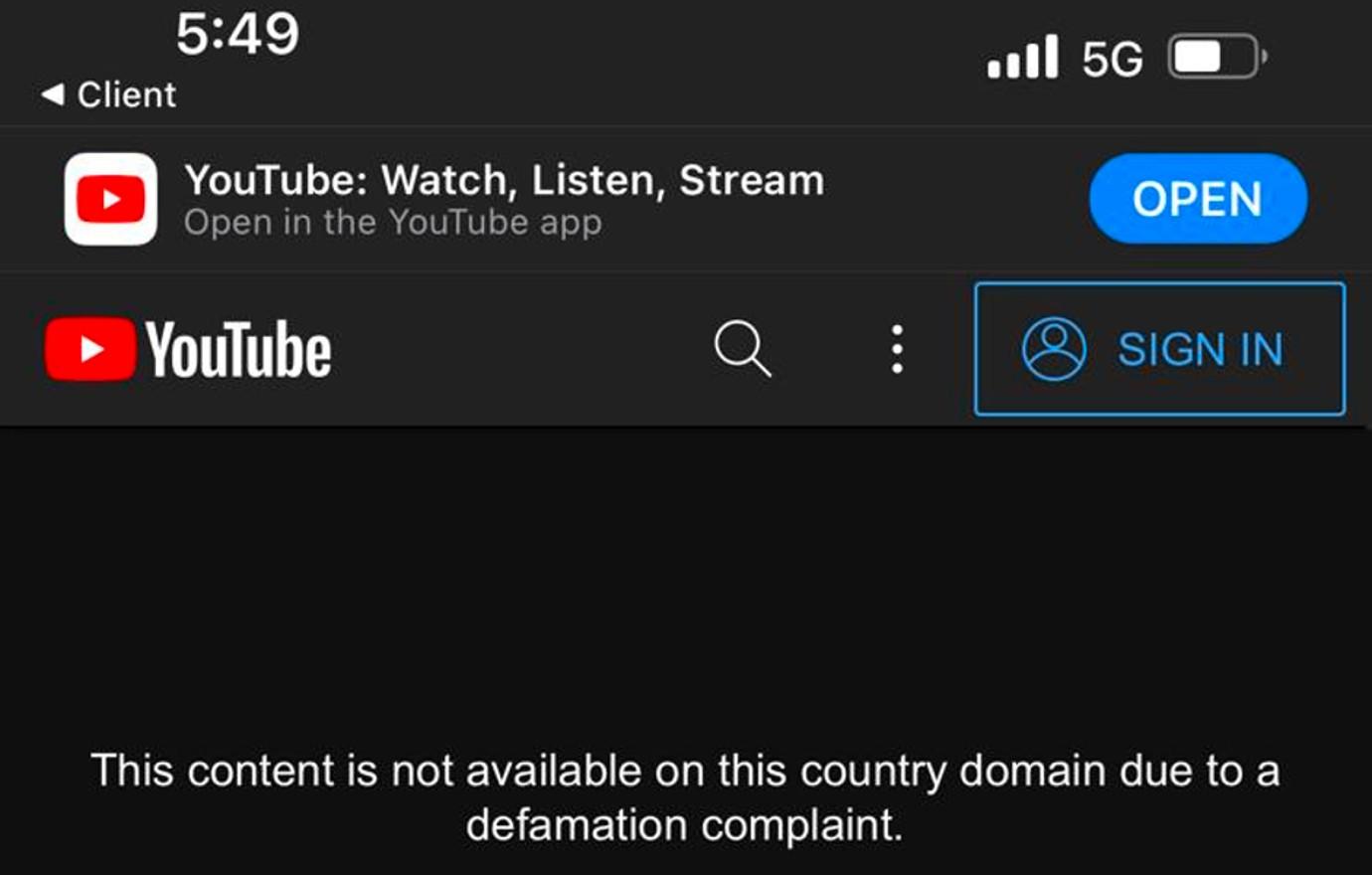 Who is Natasha Graziano in 10 years? What would you like to be remembered for?
My aim is to reach 1 billion people by the end of 2030 and help bring joy into their lives and unlock their fullest human potential. And I will do whatever it takes to get there. I will not stop. I will never quit.