NEWS
Temu Gives Away $10 Million With Its First Big Game Commercial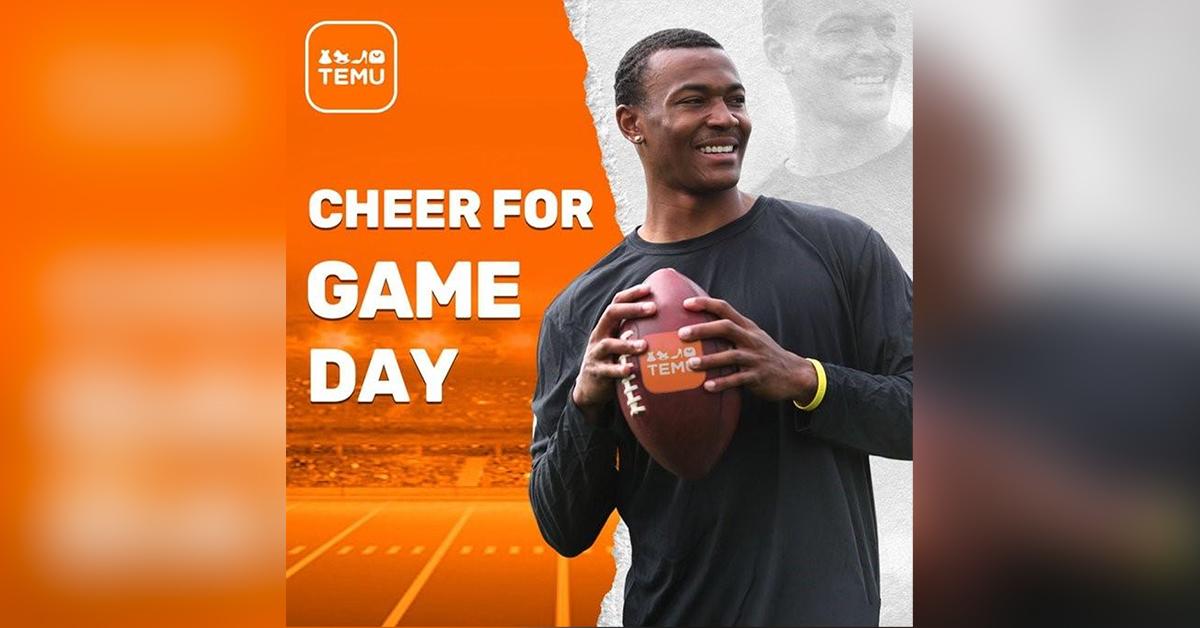 Temu, the e-commerce platform known for quality and affordable merchandise, has surprised the e-commerce industry once again with a $10 million sweepstakes. The giveaway includes cash, coupons, and Apple products.
The Boston-based e-commerce company began operations in September 2022 and is gaining a reputation for rolling out innovative features that seem to buck the industry trend.
Article continues below advertisement
It belongs to PDD Holdings, a Nasdaq-listed company (NASDAQ: PDD) that also owns the popular social commerce platform Pinduoduo in China. Temu, with the support of PDD Holdings, offers free returns within 90 days and full refunds in most circumstances, setting it apart from other retailers and e-commerce sites that have tightened their returns policies to reduce costs. It was the first in the industry to give a day-by-day breakdown of how long it took for orders to be delivered. It broke new ground by issuing credits to users whose deliveries took longer than initially estimated.
With the "Shake & Cheer" sweepstakes, Temu has once again introduced something novel in the field of e-commerce. From Feb. 9 to Feb. 15, Temu is inviting users to participate in the sweepstakes and stand a chance to win cash prizes of $100,000, as well as iPhones, iPads, Apple Watches, coupon bundles, and Temu credits, which can be applied to purchases on the platform. The total value of the prizes, coupons, and cash is $10 million. Users do not have to make any purchases in order to participate in the giveaway.
The sweepstakes are part of Temu's celebration of the Big Game, where it aired its debut commercial, "Shop Like A Billionaire," in the first and third quarters of the football championship final. Temu's ad follows the adventure of a young woman shopper who happily buys different outfits, shoes and gives makeovers to people she meets, all with a tap on the Temu app, because prices are so affordable that she can "shop like a billionaire" without regard to budget. A Temu spokesperson said the company is using the football championship game to let more people know about its e-commerce platform, a place where consumers can find quality products at affordable prices, and where shopping is fun and interactive. The Big Game is the most watched television broadcast annually, and the commercials have long been part of the cultural landscape.
Temu owes its deep pockets to its parent, Nasdaq-listed PDD Holdings Inc., a multinational commerce group with extensive supply-chain expertise and a vast network of global suppliers and shipping partners. Temu's access to this manufacturing and supply ecosystem has enabled it to secure a wide range of merchandise at wholesale prices. During the Black Friday promotional period, prices on Temu were on average 10 to 20 percent of those on Amazon, according to 36kr, a tech blog.
Consumers have flocked to the app for its year-round deals. Sensor Tower, a research firm, has estimated that Temu has 19 million lifetime installs across major US app stores. It is currently the No. 1 free app by the number of daily downloads on both Google Play and iOS App Store. Temu is the No. 8 ranked shopping app in the US in 2022, despite only making its debut in September, according to Apptopia.
Temu's "sudden popularity is for good reason: Not only are the prices on the app ridiculously low, but there are also (some) products that you'll actually want to buy," said Kirk Miller, who writes about technology at InsideHook. "Given our inflation fears and tightened budgets, it's probably a good time in America to introduce a service" like Temu.