NEWS
Temu Joke That Got A Mailman 11 Million Views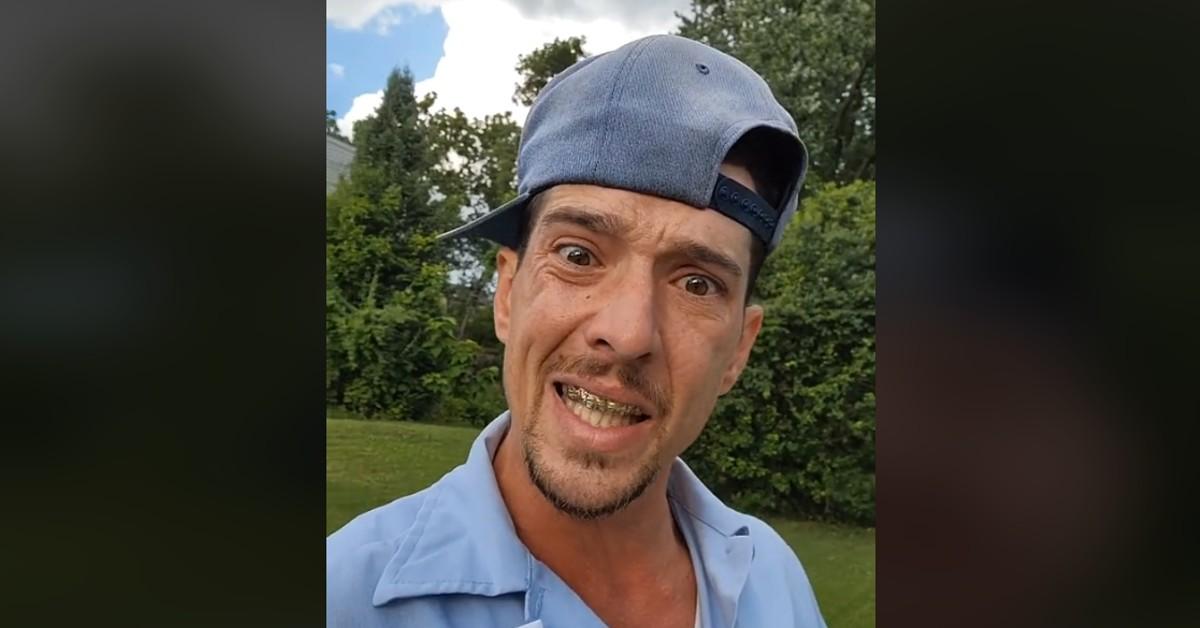 A mailman's plea to consumers, asking them to ease up on their Temu shopping sprees because he's "Temu tired" of delivering their distinctive orange packages, received mixed responses.
Sean Fogelson, a TikToker who shares his delivery adventures, joked in his video, "Hey, can you all please, like, chill out on the Temu website? Just a little bit for me. I'm Temu tired."
Since its upload, the video has amassed over 11 million views and received 1.7 million likes, making it Fogelson's most popular video to date. The likes on his Temu "rant" video alone accounts for a quarter of his total likes across all of his content.
The orange frenzy has been described by other logistics workers. "Suddenly, it feels like 25 percent of my route is filled with stuff from there," shared a postal carrier on Reddit in April. Another worker responded, "Our package volume has literally tripled since people in town discovered them."
Article continues below advertisement
What is Temu? The online platform that launched less than a year ago has now become so popular. Customers are flocking to the app, ordering thousands of items like $5.79 yoga pants, $27.98 doorbell cameras, and $10.29 garment steamers, as reported by New York magazine, which described Temu as a fusion of Amazon and TikTok.
The driving force behind Temu's popularity is its unbelievably low prices. In fact, Amazon chose not to include Temu in its price-comparison algorithm to avoid penalizing its marketplace vendors. Temu's name comes from its corporate motto, "Team Up, Price Down," which reflects its strategy of reducing costs by encouraging more people to buy and generating economies of scale.
However, savvy consumers have been doing their own comparison shopping and discovering Temu's impressive value for money.
Clare Walch, in a haul video on YouTube, exclaimed, "I can't stress enough how great it is for the price. You just need to try it!" She showcased purchases like a green shoulder dress, sweater, and an array of makeup products, including highlighter, blush, lip gloss, eyeshadow palette, mascara, and sunglasses.
Temu claims that its ability to offer such low prices comes from cutting out layers of middlemen who typically add their own markups. By connecting directly with manufacturers and shipping products straight to consumers, Temu can provide near-wholesale prices without the need to buy in bulk, unlike warehouse clubs such as Costco or Sam's Club.
Article continues below advertisement
This Next Gen Manufacturing approach has endeared Temu to countless shoppers who enjoy browsing for everything from everyday essentials to unique finds. The Boston-based e-commerce app has expanded its reach to 22 markets worldwide, including Canada, the UK, Germany, France, Switzerland, and Japan.
Liyana, a UK-based YouTuber who shares bargain tips, expressed her enthusiasm in a video, saying, "You'll be scrolling on the website for ages because the prices are unbelievably incredible!" She happily showcased her purchases, including toys and a bed for her cats.
While the mailman, Fogelson, may not have seen a decrease in Temu packages during his delivery rounds, he did experience a significant boost in his follower count. His TikTok followers jumped from 300,000 to over 400,000 in the days following his video about Temu.
"Somehow, this guy reminded me to grab more clothes for my kids on Temu," commented MamaBear in response to his TikTok video. "The prices are just too good, and the quality is superb."