NEWS
The Best Keanu Reeves Movies To Watch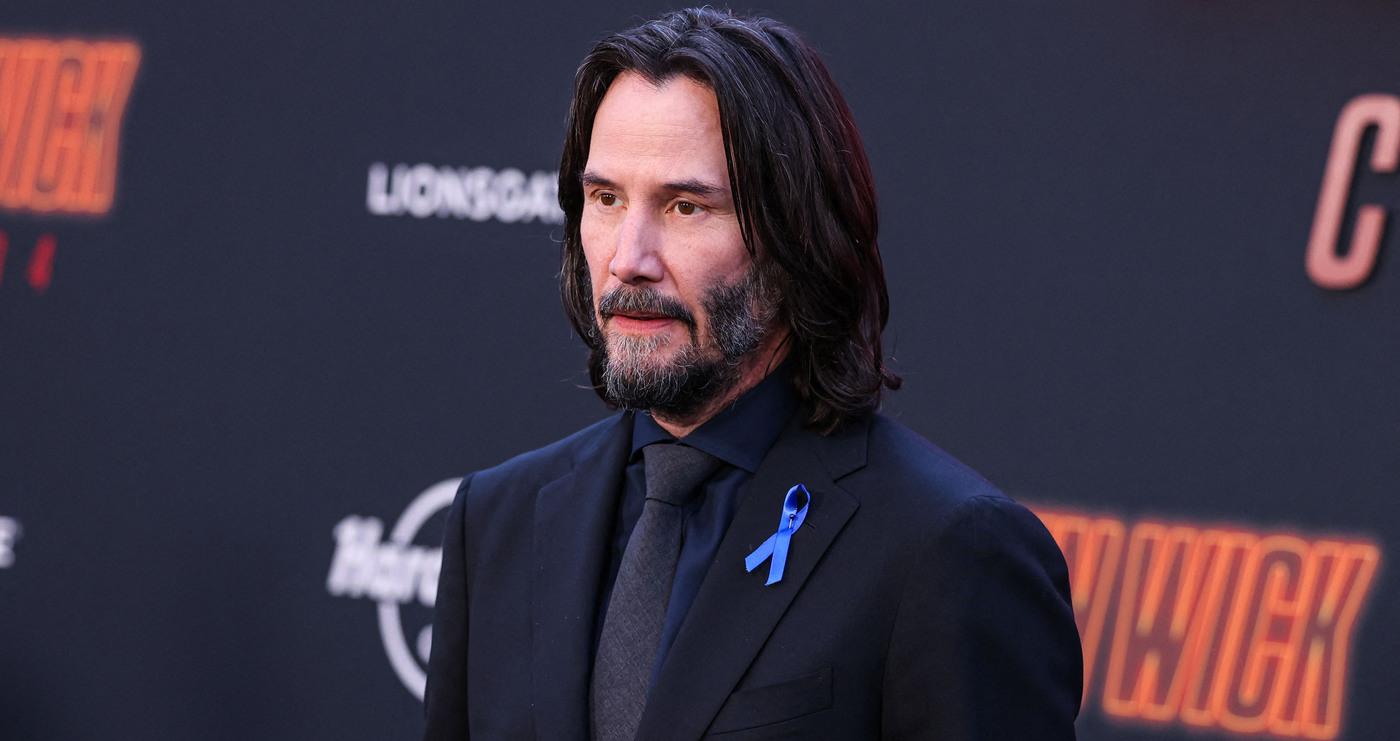 When it comes to the best actors in Hollywood, Keanu Reeves is a name that everyone is aware of. Not only is Keanu amazing as an actor but he is even more amazing as a person in real life. Keanu has definitely had a very tragic life story where he lost his girlfriend, his daughter, and even his best friend. Despite all that, Keanu is still very humble, down-to-Earth, and definitely the sweetest man you will ever see.
Not only can you watch Keanu Reeves' movies on your favorite streaming services but you can also watch them on your Cable service, especially if it is Spectrum Cable with its extensive library of channels to choose from. If you're lucky enough, you might even get to watch something that features Keanu Reeves as well. However, if you are looking for a list of Keanu Reeves' movies then you have come to the right place, here are some Keanu Reeves movies that you should make sure you watch:
Article continues below advertisement
Definitely Keanu's best movie yet. The Matrix revolved around the concept that human civilization lives in a simulation called The Matrix. Even though the movie came out in 1999, it was still way ahead of its time. The movie was great enough to blow everyone's minds and even today people absolutely love the movie. Since the movie was based on a digital world, it had a great interpretation of a cyberpunk world and the kind of combat you have never seen before. Keanu Reeves plays the role of a man named Neo who is also a hacker by profession. A group of freedom fighters visits him under their leader named Morpheus.
Morpheus tells Neo that the world is a simulation that was created by robots and those robots were using humans so that they could sustain their own world. Morpheus takes the help of Neo so that they could fight against these robots and escape from the simulation.
This action-filled movie will always be very memorable because of how brilliant Keanu Reeves was in the movie. In the movie, Keanu plays an LAPD officer who just got out of the academy. He receives a threatening phone call that tells him that there is a bus that has a bomb implanted in it which is programmed to explode if the bus goes below 50 miles per hour. Keanu gets on the bus and thus begins the action. Most of the movie takes place on the bus in which everyone is concerned about the bomb and whether it will go off or not.
Another brilliant element of the movie is that it also stars Sandra Bullock alongside Keanu fun fact, both of them had a huge crush on each other during the shooting of the movie but they never ended up telling each other. If you feel like you need an instant hit of adrenaline, then this movie is certainly one that you should watch.
Article continues below advertisement
Constantine
People never really knew that this movie is actually based on a DC character. In this movie, Keanu plays the role of a demon-hunter called Constantine who finds himself mixed up in a plethora of situations. The movie also stars Shia LaBeouf and Rachel Weisz. Initially, Constantine works for a demon and eventually starts working against them. In the movie, there is an ongoing war between Angels and Demons and Constantine finds himself right in the middle of the war. The sad part is that even though this movie was based on a comic book character, not many people knew about that.
Constantine also has a bad case of lung cancer in the movie which is one of the main driving forces for what he does and why he does it.
The Devil's Advocate
Another one of Keanu's most iconic movies that people love even today. This movie came out in 1997 as well and most of the best Keanu movies came out during those years. In the movie, Keanu is a famous lawyer who gets himself entangled with the Devil and his business. The movie is somewhat psychological and somewhat supernatural. Keanu plays the role of an attorney named Kevin Lomax and he is invited to join a new law firm where he realizes that his partner is actually Satan. The best part is that Satan is played by Al Pacino, who is definitely one of Hollywood's best actors, with other brilliant movies such as Scent of a Woman.
If you want to watch the kind of movie that has you on the edge of your seat then you definitely need to watch The Devil's Advocate since it is one of Keanu Reeves' best works yet.
Article continues below advertisement
Wrapping Up
Keanu is for sure one of Hollywood's best actors. Not only is he a versatile actor but he is also amazing as a person and there is not one person out there who doesn't like Keanu. So be sure to watch all the movies on this list to see how amazing Keanu is!