Tiger Woods Dumped High School Sweetheart By Mail After Parents' Outrage Over Pregnancy Scare
The first woman to date Tiger Woods reveals in the new documentary HBO documentary Tiger that she was dumped by the golfer in a letter. Dina Gravell recalls her shock upon receiving that letter, and how deeply she regrets not driving to Woods' home and confronting him about his abrupt decision to end their three-year relationship.
Article continues below advertisement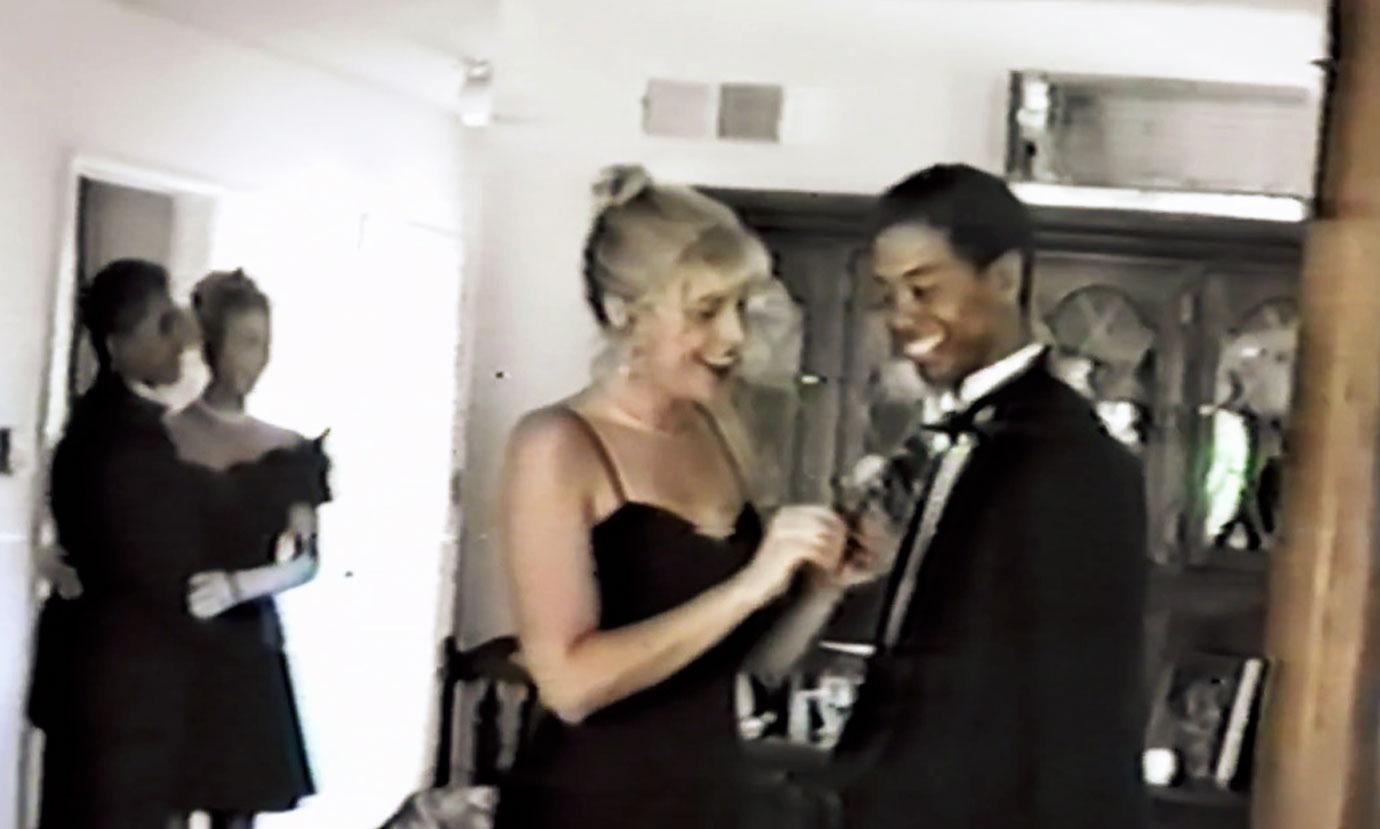 "Dina, the reason for writing this letter is to inform you that my parents and myself never want to talk or hear from you again. Reflecting back over this relationship, I feel used and manipulated by you and your family," wrote Woods in the letter. "I hope the rest of your life runs well for you. I know this is sudden and a surprise but it is, in my opinion, warranted. Sincerely, Tiger."
Article continues below advertisement
An emotional Gravell spoke about Woods' frame-of-mind around that time, and what she saw as a very problematic and at times traumatic home life. It was why he enjoyed spending time with her family, she said, showing videos of a teenage Woods dancing around and dressed like Santa at Christmas.
Article continues below advertisement
Earl and Kultida "Tida" Woods were not fans of Gravell or her family, which is why upon learning that their son had come home from college a day early to stay with his girlfriend for a night they made it clear that he could end the relationship or find somewhere else to live. Woods chose the former and wrote his break-up letter on lined-composition paper before mailing it across town.
Woods was so scared at that moment that he called his longtime golf coach to the house so he could try and deescalate the situation. He said that he had little success in getting an "incensed" Earl and "cursing" Tida from attacking their son, and telling him how an unexpected pregnancy would ruin everything that they had been working on for all these years.
Article continues below advertisement
"Yeah, it was awful, I mean we've been in this four-year relationship and you know I thought about driving over there. I just wanted to confront him. I just wanted him to look me in the face and tell me if this is the truth. Because our relationship as a whole, that's fine," explained Gravell in the documentary. "But I want to hear it from you."
Article continues below advertisement
Gravell then became emotional as she thought back upon that time in her life. "It's just, I replay that day in my head over and over again. What happened with him, what really triggered all this, but you know I had to do it. It had to be that way. It was just the plan." She then added: "I had to treat it like a death because I had to just let it go and pretend like he was gone."
It was not that hard however for Gravell to say goodbye to Woods in the end, though, if only because she could not recognize the man she had loved in the teenager being so carefully groomed by his parents. "The person that I fell in love with, the Tiger that I had known, had died. That part of him, the part of his soul that I knew would never treat me that way, his sweetness was stolen from him."
And in his place? "A new Tiger was here," said Gravell. "And he was all about golf." Part two of the documentary will air on HBO this Sunday, and take a look at Woods' relationships with wife Elin Nordegren and mistress Rachel Uchitel.