NEWS
5 Revelations From HBO's New Explosive Tiger Woods Documentary: From His Childhood To Rachel Uchitel Affair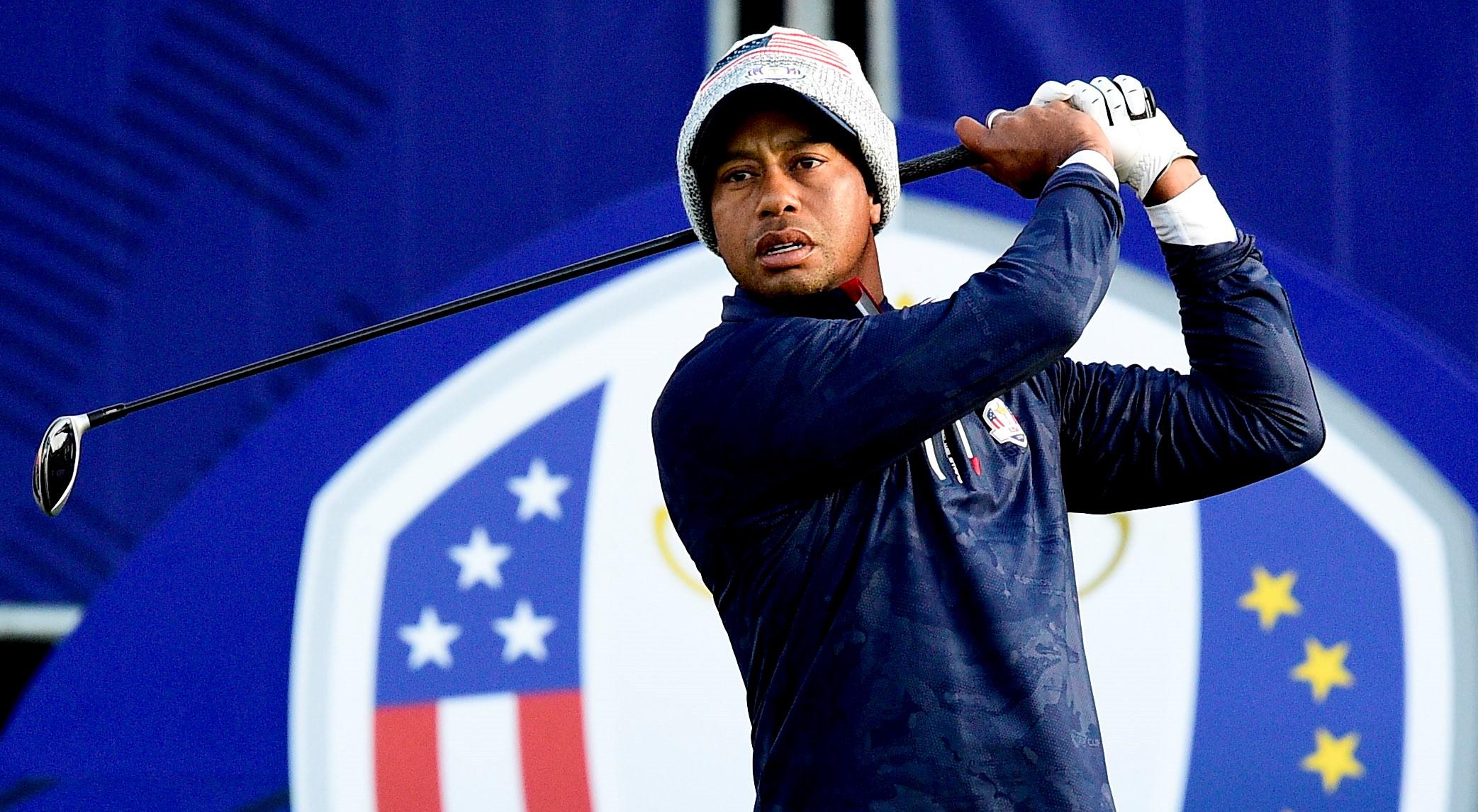 The first part of the new Tiger Woods HBO documentary — which is simply titled Tiger — has dropped some major bombshells about his rise and fall from fame.
The documentary, based on the 2018 biography Tiger by Armen Keteyian and Jeff Benedict, is full of old faces from Woods' life, including mistress Rachel Uchitel, Dina Parr and former caddie Steve Williams.
Article continues below advertisement
The documentary shows Woods' father, Earl Woods, as "the original evangelist" since Tiger was raised from a young age to be the professional golfer he grew up to be.
According to Sports Illustrated's Gary Smith, Woods became "a cultural phenomenon as well as a sports one" before he was devoured by "the maw of celebrity and fame."
Article continues below advertisement
But Woods' upbringing was sure to have had an effect on the man he grew up to be. One shocking revelation about Tiger was the fact that Earl had sex with women in a trailer while Woods, who was only five at the time, was practicing putting.
Article continues below advertisement
Woods' parents also orchestrated his split from Parr when they spread rumors, which led to Woods dumping her via a scathing note. Woods wrote that he "never wanted to see or hear" from her again. "I know this is sudden and a surprise, but it is in my opinion much warranted," the athlete wrote.
Woods told Parr he felt "used" and "manipulated" by her.
"It was like a death, the Tiger that I had known had died. His sweetness was stolen from him," she said.
Article continues below advertisement
Woods then had a troubled love life — similar to his father's — according to the documentary.
The first time Tiger asked out his future wife, Elin Nordegren, "she turned him down at first," Sandra Sobieraj Westfall said. Eventually, they ended up dating and got married in 2004.
Later on, Woods cheated on his wife with Uchitel in 2009.
Uchitel met Woods in a nightclub in New York. "I know he was married, I knew he had responsibilities but he said I want you to fly to Orlando then I will come see you there," she said. "That was the first night I had sex with him and I remember thinking how am I ever going to be with a mere mortal again because so many people put him on such a pedestal and here he was in my bed, and he was my Tiger."
Article continues below advertisement
"He would refer to it as 'plugging in.' He would tell me when he saw me he felt he could plug in and get recharged," Uchitel explained.
Another bizarre revelation was that Woods can hypnotize himself, which played into his success, as he can quell his nerves and envision every swing before he takes it.
Article continues below advertisement
Woods' camp is not happy with the first part of Tiger and his agent, Mark Steinberg, issued a statement on Sunday, January 10.
"Just like the book it is based off of, the upcoming HBO documentary is just another unauthorized and salacious outsider attempt to paint an incomplete portrait of one of the greatest athletes of all-time," Steinberg said.