NEWS
Tony Bennett's Sad Last Days: Singer, 96, Staying Strong As He Battles Mind-Ravaging Alzheimer's Disease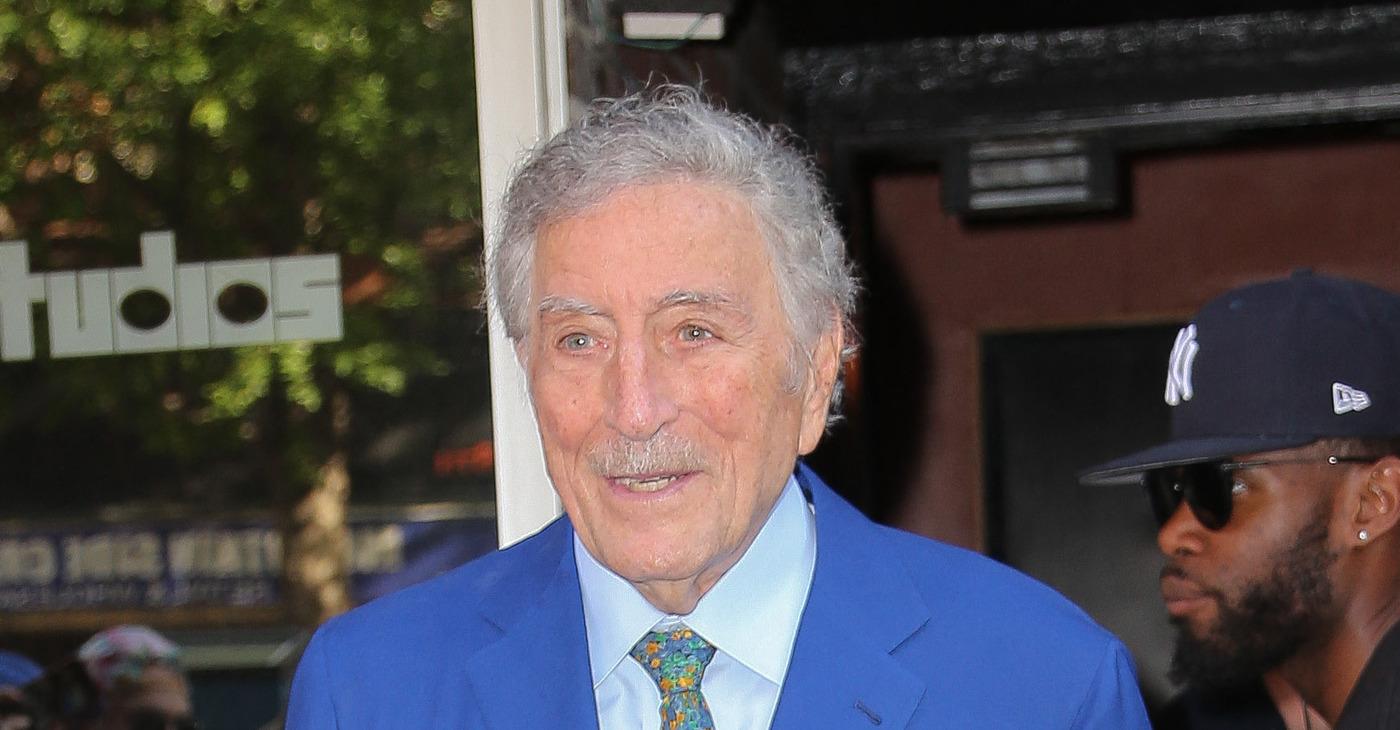 Beloved crooner Tony Bennett is facing his brave last days as he battles mind-ravaging Alzheimer's disease at the age of 96. The "I Left My Heart in San Francisco" singer was diagnosed in 2016, but kept the terrible illness secret until 2021. "He would ask me, 'What is Alzheimer's?'" said his third wife, Susan Crow who wed Tony in 2007. "I would explain, but he wouldn't get it. He'd tell me, 'Susan, I feel fine.' That's all he could process, physically he felt great. So nothing changed in his life. Anything that did change, he wasn't aware of."
"The Lady Is a Tramp" legend has not yet experienced common Alzheimer's symptoms like episodes of terror, rage or depression, but "the disease has progressed," said Dr. Gayatri Devi, a neurologist at New York's Lenox Hill Hospital. She diagnosed the singer and notes Bennett has some "cognitive issues, but multiple other areas of his brain are still resilient and functioning well."
Article continues below advertisement
For now, Crow and the oldest of Bennett's four kids, Danny from his first marriage, are caring for him while he lives in the couple's New York City apartment. "I talk to him all the time," added his daughter Antonia, a jazz singer who lives in Los Angeles and is a child of Tony's second marriage. "Sometimes he is very, very lucid and he will recite poetry to me or share lyrics from a favorite song. On bad days, he still knows who I am and seems to be happy — and that's the most important thing."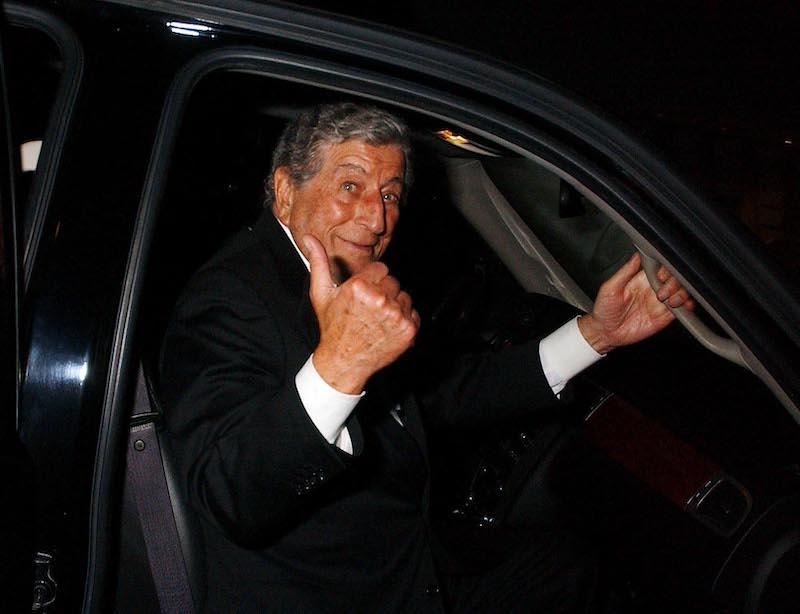 Article continues below advertisement
But he's not always sure where he is or what is happening around him, according to Crow. Mundane objects as familiar as a fork or a set of house keys can be utterly mysterious to him. Five years after the diagnosis, Dr. Devi said, "He is doing so many things, at 96, that many people without dementia cannot do. He really is the symbol of hope for someone with a cognitive disorder."
But Bennett has been beating the odds since the beginning. The son of a grocer and a seamstress from Long Island, he was the first member of his family to be born in a hospital after his parents migrated from Italy. His father died when he was ten, but by then the talented youngster was already singing in public.
During World War II, Bennett served on the front lines, participating in the invasion of Germany and nearly losing his life multiple times. After the worst of the combat ended, Bennett helped liberate a Nazi concentration camp. He later described his war experiences as a "front-row seat in hell," and remains tortured by them, pals said, adding, "What he saw was so horrific he's never told anybody and they're secrets he'll take to the grave."
Article continues below advertisement
Back in the States, he studied at the American Theater Wing on the G.I. Bill and got his big break in 1949 when Pearl Bailey heard him sing and invited him to open for her in Greenwich Village in New York City. Bob Hope was in the audience and came down to his dressing room after the show. "Bob said, 'Come on, kid, you're going to come to the Paramount and sing with me,'" Bennett recalled. "First, he told me he didn't care for my stage name and asked me what my real name was. I told him, 'My name is Anthony Dominick Benedetto,' he said, 'We'll call you Tony Bennett.'"
By 1979, after years of success, Bennett hit bottom. His second marriage had fallen apart, and his records weren't selling as they once had. A bid to form his own record company had led to bankruptcy, and Bennett was struggling with drug addiction. It all came to a head when he nearly died of a cocaine overdose. After his son Danny stepped in as his manager, Bennett's career rebounded — and even now, he comes alive when he sings, never forgetting a word. His longtime pianist Lee Musiker, who lives nearby, comes to the couple's apartment and goes through a 90-minute set with Bennett several times a week. "Singing is everything to him. Everything. It has saved his life many times. If he ever stops singing, that's when we'll know," Lee said.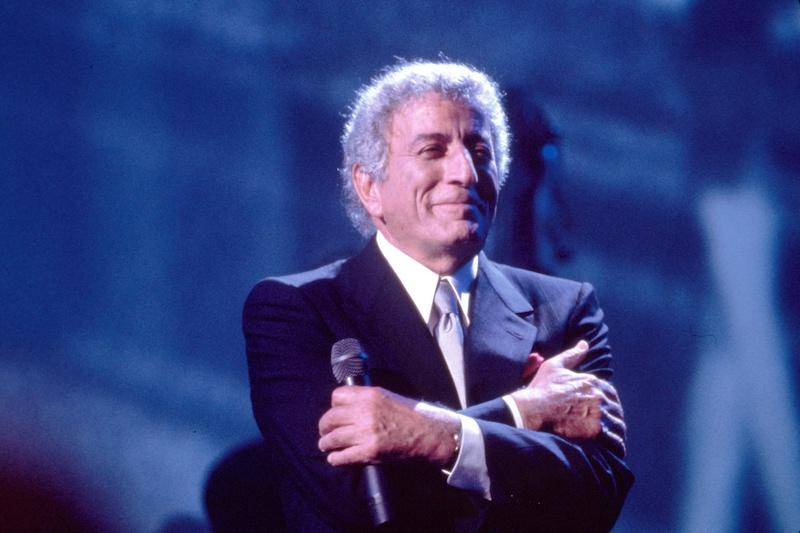 Article continues below advertisement
Never miss a story — sign up for the OK! newsletter to stay up-to-date on the best of what OK! has to offer. It's gossip too good to wait for!
To help fend off the disease, Crow has Bennett on a Mediterranean diet — high in olive oil, fresh fruits, vegetables, legumes and fish. He's also on a three-day-a-week exercise regimen, thought to slow the disease's progression. Crow has also enlisted the help of "Shallow" hitmaker Lady Gaga, who recorded the 2014 Grammy-winning album Cheek to Cheek with Bennett, to help keep his faculties sharp. "Gaga is wonderful," Crow said.
When asked whether Bennett still recognizes Gaga, she said with a laugh, "Most definitely. Gaga is hard to forget."
Even with his faculties fading, an optimistic Bennett said, "Life is a gift — even with Alzheimer's."