NEWS
When it Comes to Top-of-the-Line AUV Innovation, Shadow Six Racing Sets the Pace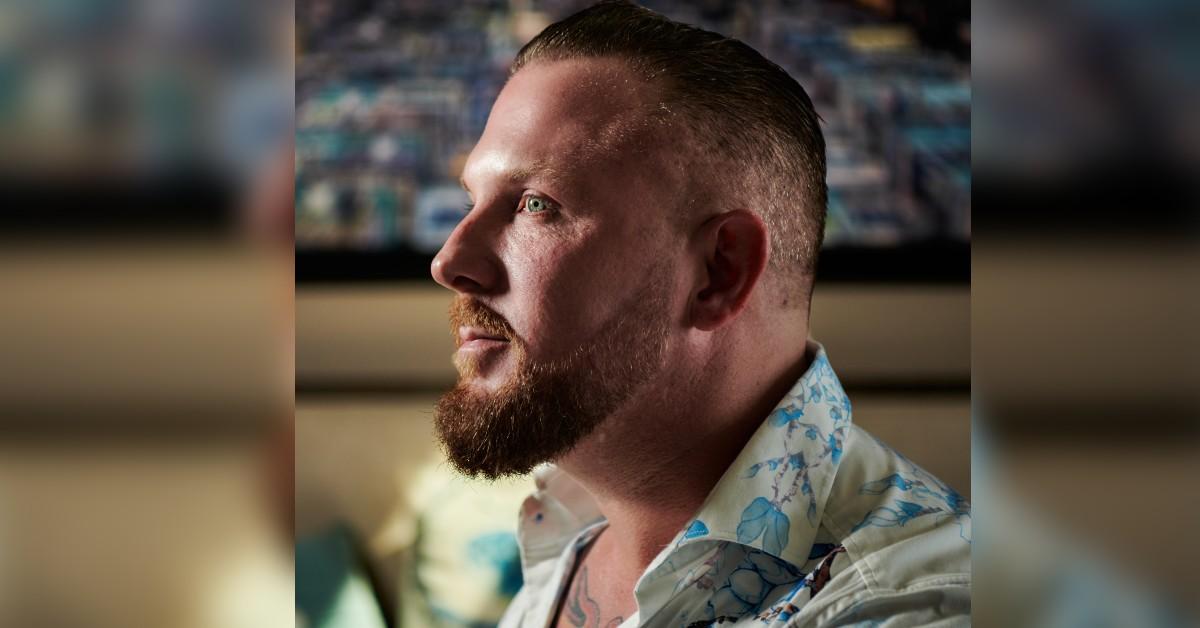 For some, reaching a certain amount of wealth equates permanently clocking out of any and all unpredictable scenarios and sipping adult beverages on a beach for the remainder of life, comfortable and crease-free. For others, like Ryan Goldberg, it was about quite the opposite: the opportunity to explore horizons, literally and figuratively, that had never yet even been thought of. Out of that fearless and inquisitive energy was born Shadow Six Racing, your new favorite brand, if you are a motorsports fan looking to level up.
Shadow Six Racing is based in affluent Jupiter, Florida and run entirely free of debt by Ryan Goldberg and his adventuresome team of "brilliant minds reimagining the impossible." That is not an empty tagline designed to draw business either–the Shadow Six team more than lives up to their reputation as barrier-breakers on a daily basis, and this remains their sole internal measure of success. The first Shadow Six prototype, the gravity and brain-defying Typhoon, is an AUV animal meant to beggar description and deny industry-overlook. With its Formula One-for-the-water figure and fresh take on space-age suspension, it has done just that and more.
First meeting its adoring public at the elite, invitation-only SEMA conference in November of 2022, the Typhoon quickly made its way to Google News and about 170 other reporting publications. It was not just the Tony Stark-esque genius of the patented water vehicle's mechanics that blew seasoned onlookers away, it was the sleekness of the design and the materials that had been used to achieve all of the above. Essentially, Goldberg and his crew have brought to life the Frankesteinian love-child AUV of the X-Men Blackbird and a Transformer Rescue Bot with the Typhoon.
Article continues below advertisement
As with most things in life, one gets what one pays for with the Typhoon. Constructed of titanium, its $250M price tag is not for the faint of liquidity, but it is also not frivolously attached. Goldberg and team are not pulling down insane profit margins, simply making sure their meticulous manufacturing is covered. Dollar for dollar, this is a bespoke machine like nothing else currently available on water or land, and it incites excitable reactions from people not prone to overt joy almost as swiftly as it defies all preset expectations. "I took Justin Nichols from Wrenched out on a Typhoon ride," Goldberg shares with visible fondness. "He was laughing, having the best time, and he told me it had been a long, long time since anything had made him smile like that."
Sure, Lamborghinis and Ferraris turn heads and consistently turn out a good time on the road. Absolutely, a private yacht is a great way to see the world and do it all in the most luxurious manner possible. However, if you are a motorsports-minded person like Goldberg, there is only so much satisfaction you are going to get from the classic acquisitions that come with a certain tax bracket. Your yacht cannot jump 10-foot waves or cruise like a Cadillac through alligator-infested rivers as if they were asphalt.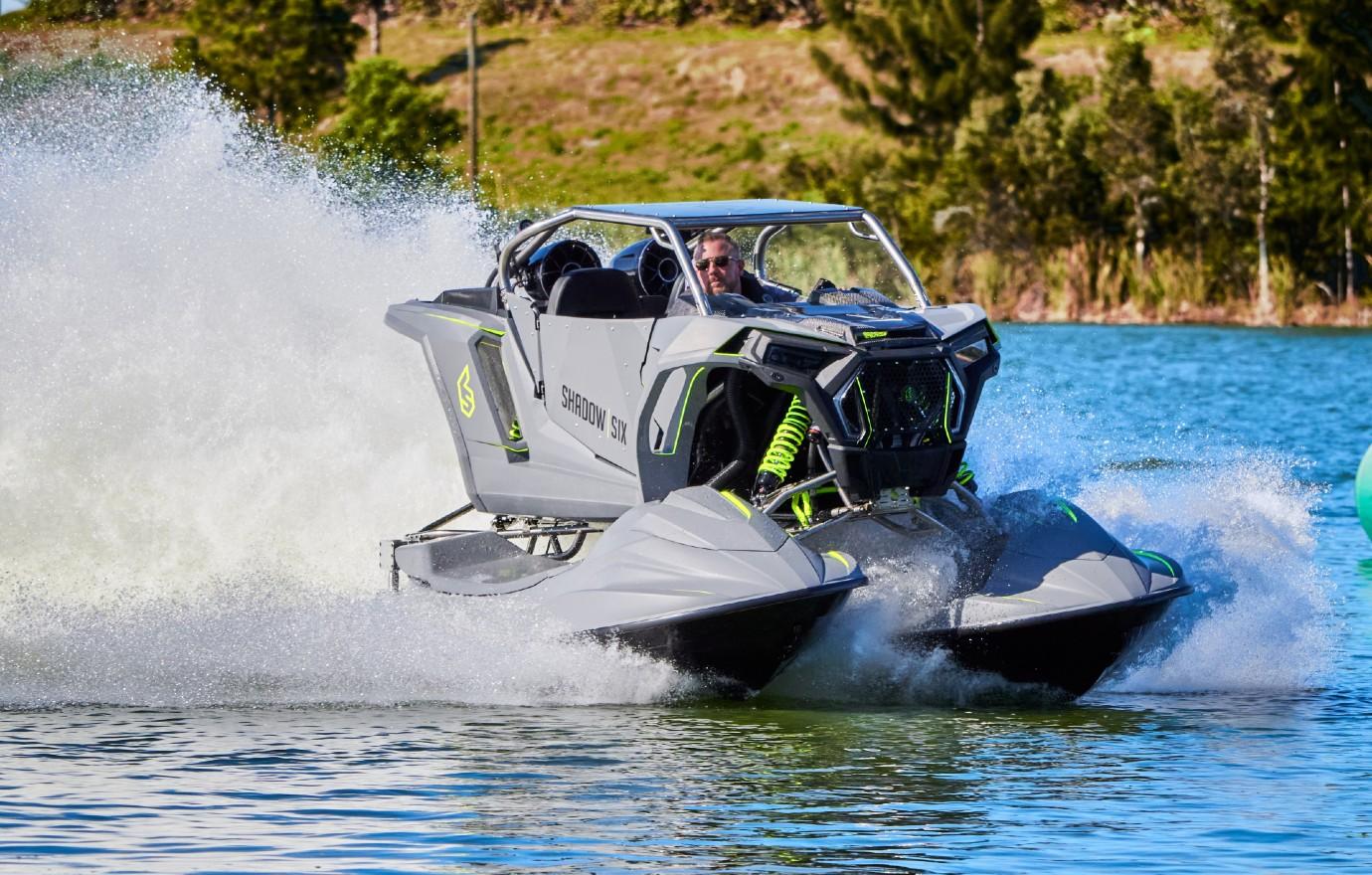 Article continues below advertisement
Let's be unequivocally clear: the Typhoon is an unprecedented amount of AUV fun and a top-tier luxury vehicle extraordinaire, but it is decidedly not a toy. Yes, it has been reviewed by nearly every person who has even seen it, much less driven it, as the most amazing time they have ever had behind any wheel of anything with an engine, but it is also a vehicle that is so intelligently designed that Goldberg has been fielding inquiries from the military, Coast Guard, and surf rescue organizations almost from the first moment it was unveiled to the public. If you are in the private sector and do not blanche at the white glove price tag, there is nothing comparable to the Typhoon or any of the products on offer from Shadow Six Racing. If it is standing out and having something truly special, innovative, and different from the posh pack that speaks to your wallet, there is no better investment one could make.
The complex, custom-made suspension components on Goldberg's Typhoon put it in a class all its own when it comes to over-water capability. Beyond the 'feels like flying' 85-mile-per-hour speed points, there is the gob-smacking G-force of the Typhoon, which has no commercial equal in the field of motorsports.
"The vehicle is capable of doing things that nothing else can," he says. "The rear tires follow a U-shaped arc, and the tire distance between the front and rear tires changes as it moves left and right. Our suspension design is extremely durable, with cantilevers in the back, and it's a ball joint that allows the ski to follow that U-shaped arc. In the front, we use special joints that allow the ski to move forward and backward, but the way that it's set up, the front actually holds the two skis completely aligned, front to back. It's kind of mind-blowing when you see how it all works together."
Shadow Six Racing, unlike so many companies that service one-percenters, did not climb the mountain of their game for money. Theirs is a creative collective that hinges on one holy goal only: find the next level of so-called impossibility and obliterate it. "It's the experience of a lifetime," Goldberg smiles, and truly: what more could money buy?