NEWS
Tracy Morgan Steps Out In Style To Mentor Garden Of Dreams Talent Show Performers: 'I See Myself In These Young People'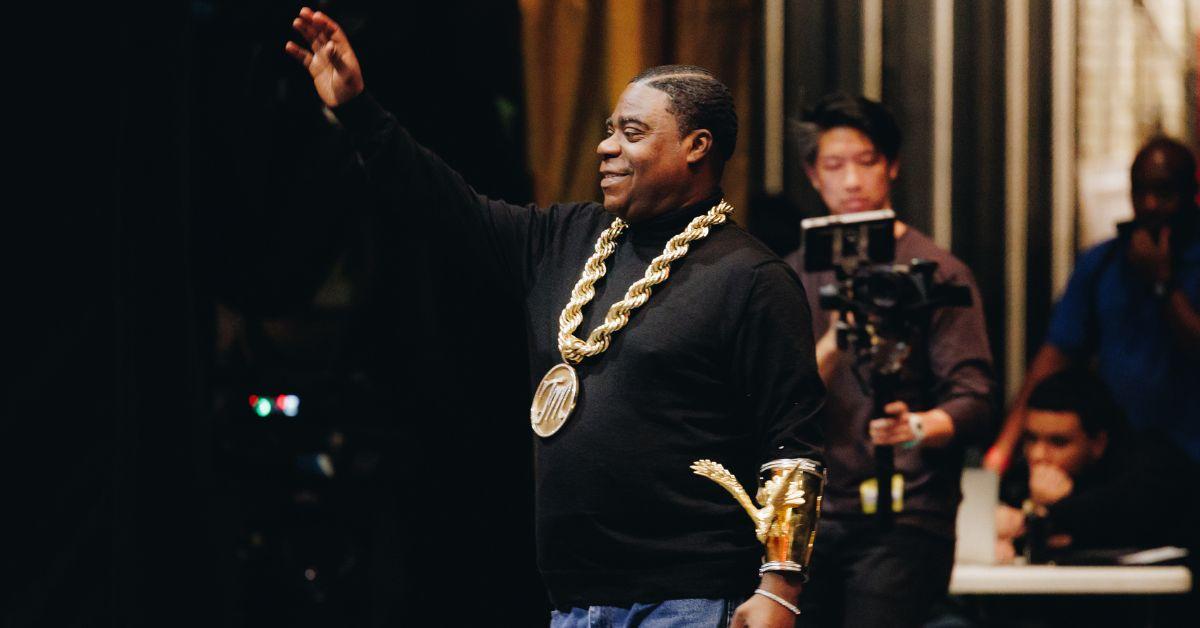 Tracy Morgan always steps out with a purpose — and his Wednesday, March 22, outing was no exception as he headed to New York City's Radio City Music Hall to help mentor young performers for the 2023 Garden of Dreams Talent Show.
Keeping true to his style, the comedian and 2022 Garden of Dreams Hero Award honoree showed up to the Great Stage all blinged out.
Article continues below advertisement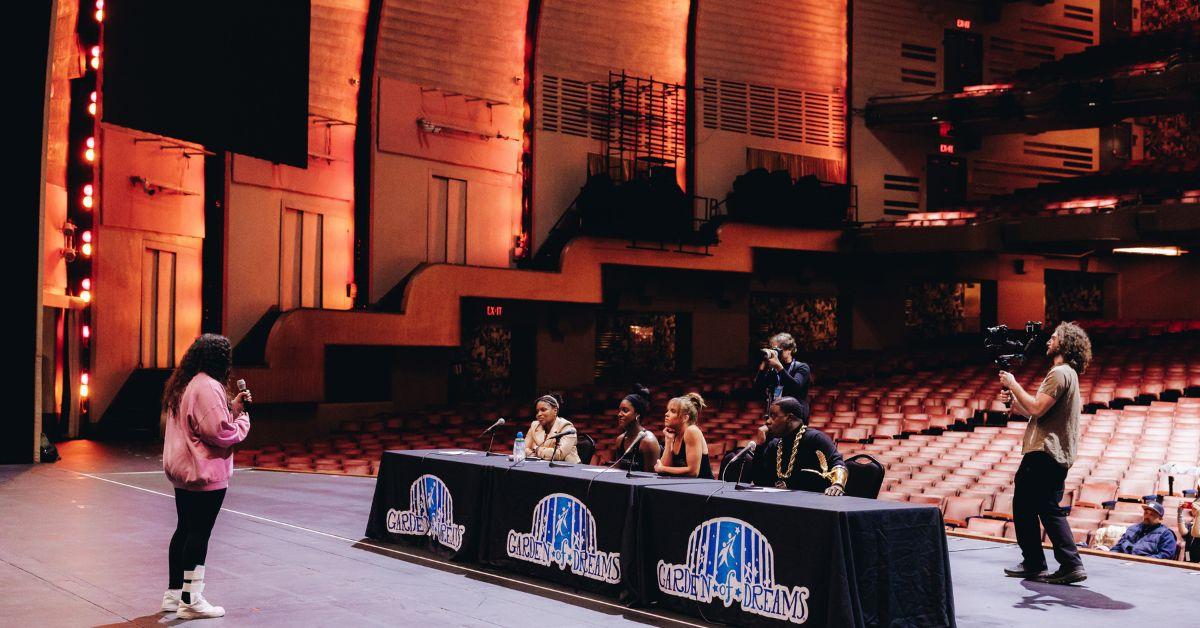 Rocking a giant gold chain with a pendant around his neck and a complimentary gold arm band, Morgan joined the impressive dancers, singers and other performers ahead of their highly anticipated — and free to the public — Talent Show on Wednesday, April 19.
Morgan, joined by two Radio City Rockettes, sat at the onstage panel as the young people part of the non-profit organization, that works with MSG Entertainment and MSG Sports, showed off their talent.
Article continues below advertisement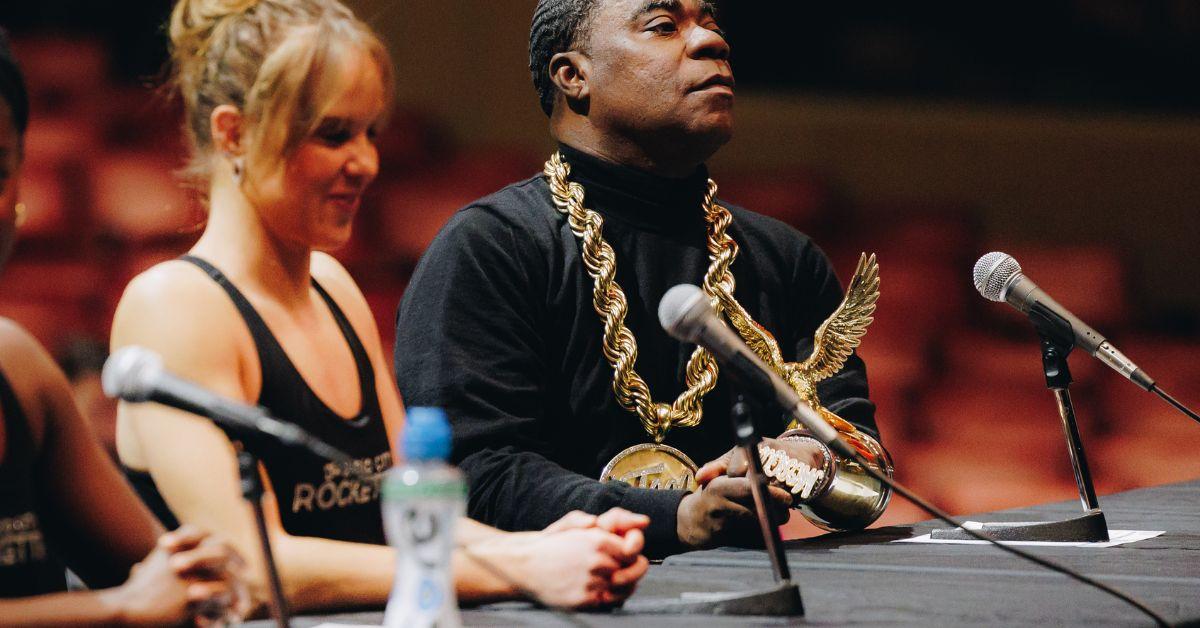 "You know they're gonna go crazy when you do that, right," the 30 Rock star — who is often seen sitting court-side at Madison Square Garden's New York Knicks games — told one young girl after she masterfully performed a tune from Hamilton. "Look at this room. They're going to go crazy. All of those people are going to be cheering for you."
"It's going to be crazy. I'll be here," he assured the talented kid.
Article continues below advertisement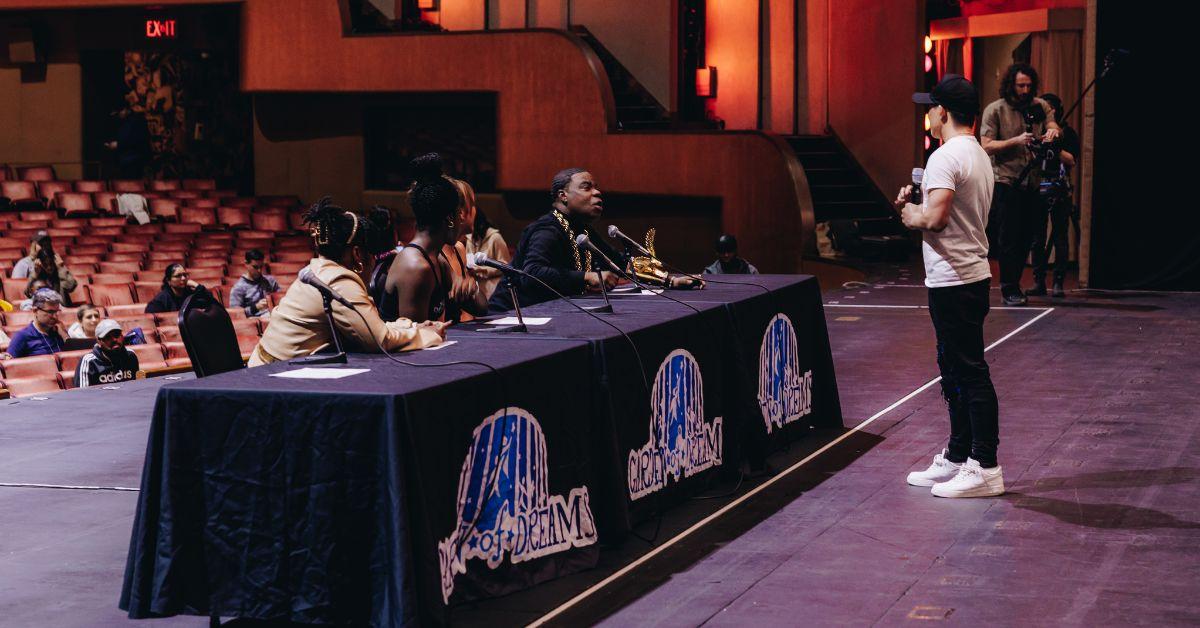 As for what drew Morgan to Garden of Dreams — aside from the fact that the organization offers life-changing opportunities to young people in need — he explained in an interview at Radio City: "I see myself in these young people, and they have so much talent."
"They're singing their hearts out. They're doing comedy and all kinds of stuff, pure talent. To me, they're all winners. I could be doing anything, anywhere, I just thank the lord I'm here to inspire these young people," Morgan emotionally added after offering encouragement and advice to the Garden Of Dreams youth.