Travis Barker Confesses Surviving Plane Crash Was His 'Wake-Up Call' To Quit Prescription Drugs
Travis Barker opened up about how he quit prescription drugs after being in a horrifying plane crash.
Article continues below advertisement
In September 2008, the 45-year-old boarded a flight after playing a show in South Carolina but shortly after takeoff, the airplane crashed. Barker's security guard Charles "Che" Still, his assistant Chris Baker, the pilot Sarah Lemmon and co-pilot James Bland all died in the accident.
Barker and DJ AM, who was born Adam Michael Goldstein, survived the crash. However, Barker spent three months in the hospital after he suffered third-degree burns on 65 percent of his body, had 26 surgeries and multiple skin grafts.
Article continues below advertisement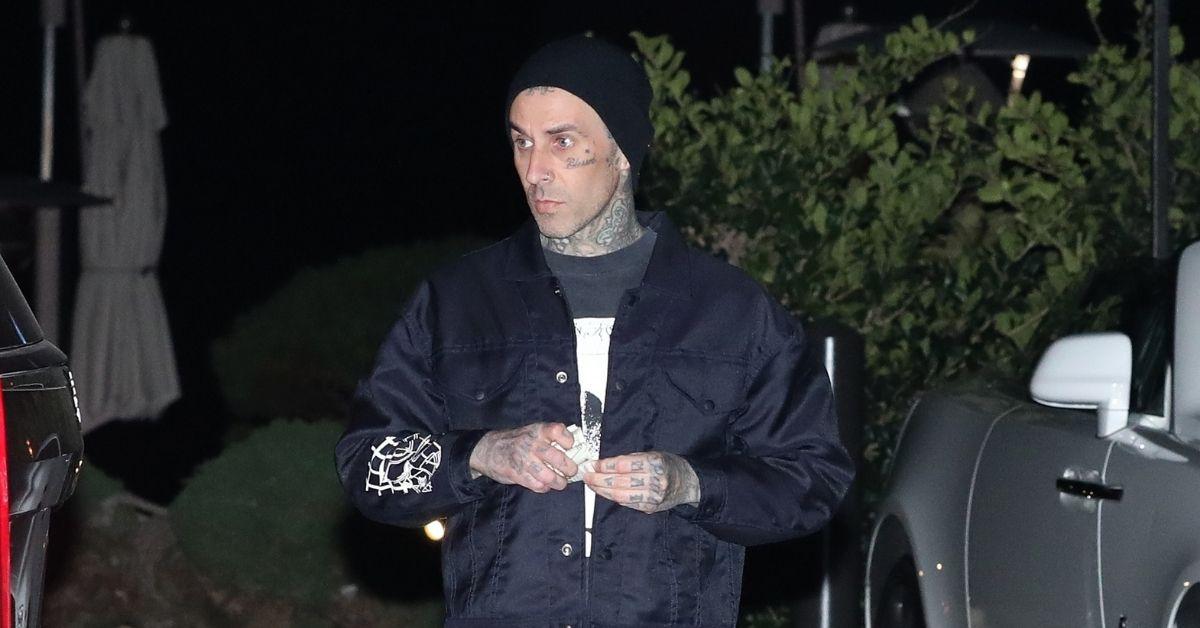 Article continues below advertisement
Barker admitted to Men's Health that, before the crash, he smoked "an excessive amount of weed" and took prescription drugs.
"People are always like, 'Did you go to rehab?'" the Blink-182 drummer said. "And I [say], 'No, I was in a plane crash.' That was my rehab. Lose three of your friends and almost die? That was my wake-up call. If I wasn't in a crash, I would have probably never quit."
Article continues below advertisement
Barker and Goldstein ended up being "each other's therapists" after they sought group support afterward. "So it was just him and me. When he left, I was like, 'Oh, f**k. I'm the only one in my club. It's just me.' And I find my ways to deal with it," he explained.
Barker and Goldstein also worked on music together under the name TRV$DJAM, but Goldstein died of a drug overdose a year after the accident.
Article continues below advertisement
Barker said that he flushed medicine, "including stuff that I really needed," after his opioid tolerance began to rise with the surgeries.
According to the outlet, Barker said he will never do hard drugs ever again but uses his own CBD brand, Barker Wellness Co., "religiously."
Article continues below advertisement
While in the hospital, Barker had to learn how to walk again and feared he would lose his sense of rhythm. "I definitely do push my body," he admitted. "I know that it's resilient.
Article continues below advertisement
"I was told I wasn't going to run again because I had so many grafts on my feet, and there was even talk of me never playing the drums again," Barker reflected. "As soon as I could walk, I could run. As soon as I could move my hands and my hands healed, I was playing drums. And now I'm in better shape than I've ever been."
However, Barker suffered from post-traumatic stress disorder after the accident. "I was dark," he said. "I couldn't walk down the street. If I saw a plane [in the sky], I was determined it was going to crash, and I just didn't want to see it."
Article continues below advertisement
Things are looking up for the drummer these days. "It's gotten better the further I get away from it," Barker explained.
"The closer I was to it, it felt like I was closer to the bad stuff than I am to the good stuff. I felt closer to the experience of trying to escape, [to] being in an accident and being burned, trying to grab my friends from a burning plane. That haunted me for a long time. And as long as I was closer to that than this good stuff, I was always thinking about that. Now it's been so many years, it's getting easier for me. There are days where I'll wake up and never think about it," he said.