NEWS
Up-And-Coming Safety Tech Company Taking A New Approach To Saving Teen Lives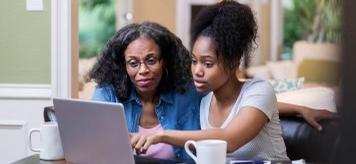 Teen driver safety is a rising concern that we can't help but worry about. Teen driving is the number one cause of death for teenagers. Statistics show that about 2,800 teens aged 13–19 lose their lives in car accidents. That's an average of eight teens a day. This fatal crash rate among teens is almost three times as high as drivers who are 20 and above. Although teen freedom is greatly encouraged as it is one way to help them discover their true identity and passion, it should always involve accountability.
Teen drivers often view their driver's licenses as a means of exercising their newfound freedom, but parents can't help worrying about their teens' safety when they are driving. Research shows that most accidents caused by teens are due to lack of experience, reckless driving, using their phones while driving, distractions caused by friends in the car, and not buckling their seatbelts. Every parent needs to take the time to inform their teens of the importance of safe driving.
Article continues below advertisement
Although parents often do this, it might only solve some of their worries, which is the gap How's My Teen Driver is helping solve. Every successful company begins with an idea. My Teen Driver began as a bumper sticker company and grew to become the first-ever teen safety company. They later broadened what they do to encompass all aspects of teen safety. They want to help decrease teen driving death statistics and positively impact how teens drive.
How's My Teen Driver is a revolutionary teen driver safety feedback system that works as a refuge for parents, providing them with the necessary tools to ensure their teen's safety while driving. This new technology provides parents with instant feedback on their teen's driving. It also quells parents' anxieties, making them feel as if they are right by their teen's side while driving. How's My Teen Driver believes that as much as freedom is essential for teenagers, the accountability of knowing someone is watching them and will give their parents feedback will make them more responsible drivers.
Getting started with How's My Teen Driver is very easy. Start by going to their online store and choosing to enroll, then proceed to checkout. After checkout, you add a few important details to create your child's unique account and decide how you would like to receive notifications and shipping info for your bumper sticker. They immediately ship out your teen's stickers and activate your account. Once the stickers arrive in the mail, you simply put them on your car in a visible location.
An industry leader, How's My Teen Driver partners with insurance companies, court systems, and schools while focusing heavily on driving schools. They have worked around the clock to enhance teen road safety. However, they have faced several challenges in ensuring this happens. The biggest hurdle was gaining parents' trust and making them understand that How's My Teen Driver is a safety net for their teenagers and could save their lives.
How's My Teen Driver is confident in providing a safe harbor for parents and teens and ensuring they are safe on the roads. In a few years, the company looks forward to being on every road in America. How's My Teen Driver's team envisions being embraced by the public. How's My Teen Driver will undoubtedly soon become a household name.
Protect your kids and create a safe environment as they roam the world by purchasing MTD (My Teen Driver) today! You can visit their website at How's MyTeen Driver for more information.