LIVING
Vacation Like A Rock Star At Hard Rock Resort Vallarta — Take A VIP Look Inside!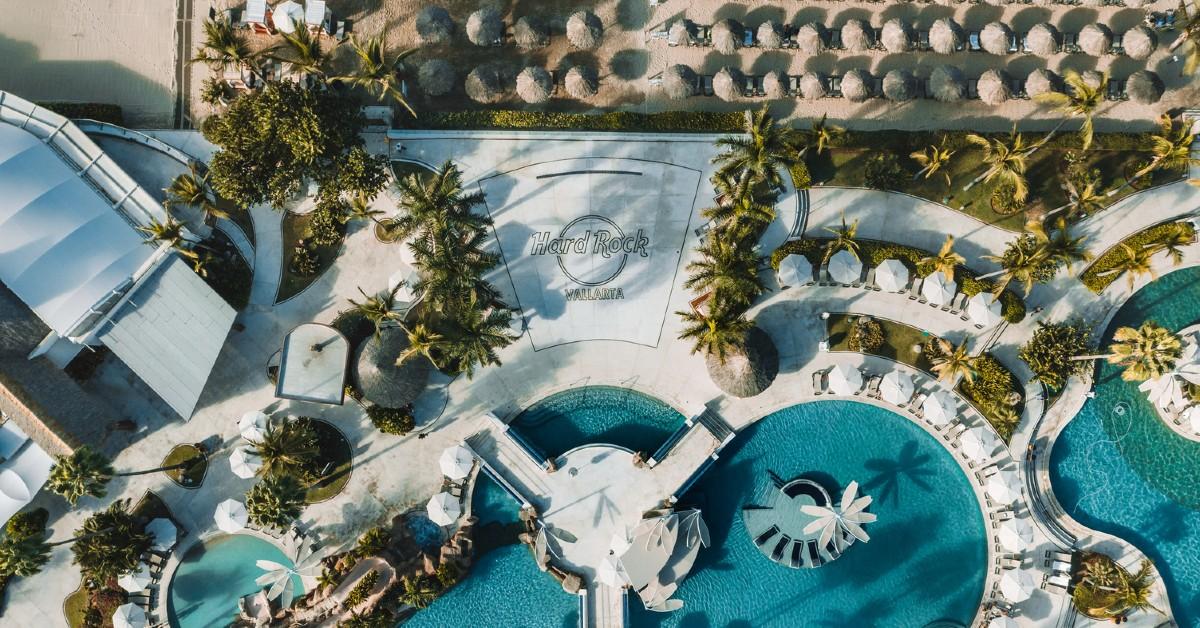 Desperate to live that rock star lifestyle while also getting some much needed R&R, all while under the beautiful rays of the Mexican sun? Well, look no further than the Hard Rock Resort International, Vallarta. Located in Nuevo Vallarta, Puerto Vallarta, just a short 20 minute drive from the airport, the Hard Rock International Vallarta is the the must-stop destination on your rock star Mexican getaway.
Article continues below advertisement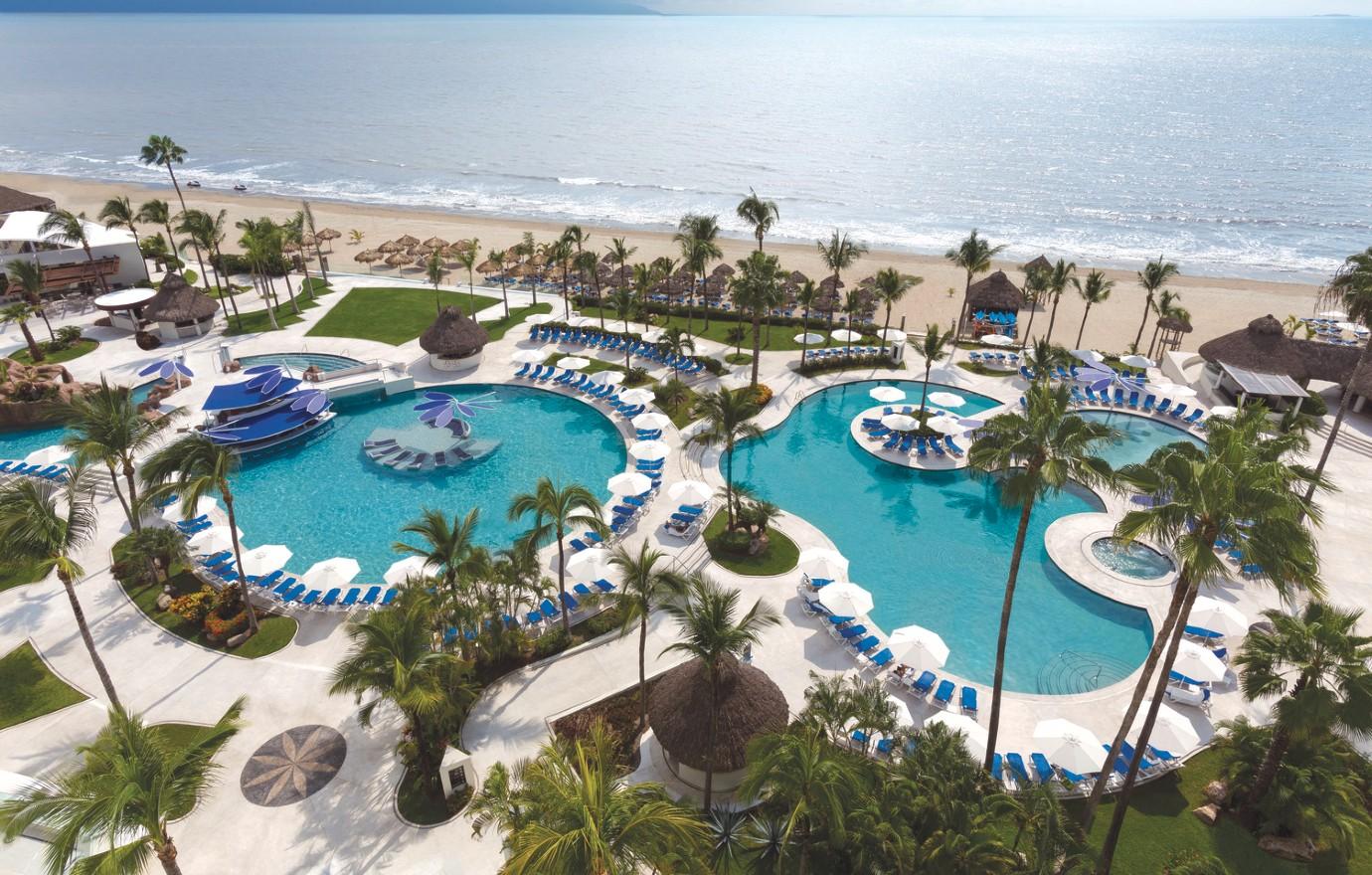 An important task in kicking off your rock star vacation is obtaining those three important letters that are a must-have for any rock star…V.I.P! What better way to make you feel like you're a Very Important Person than with your very own personal wristband that grants you access to everything in the resort — including the door lock to your room!
Take the elevator up to your floor (the iconic Aerosmith lyric "Love in the Elevator" is quoted in big block letters above the elevators so you always know where to find them!) where your rock star digs await you. The Hard Rock Vallarta makes sure every guest gets their very own Back Stage Pass to the luxurious experience the resort has to offer. Hard Rock Resorts eliminates the worry of losing your room key by attaching digital room access to your resort wrist band. One swipe of the wristband grants immediate access to your room, so you'll always feel like you're at your favorite band's concert getting VIP backstage access to the after-party!
Article continues below advertisement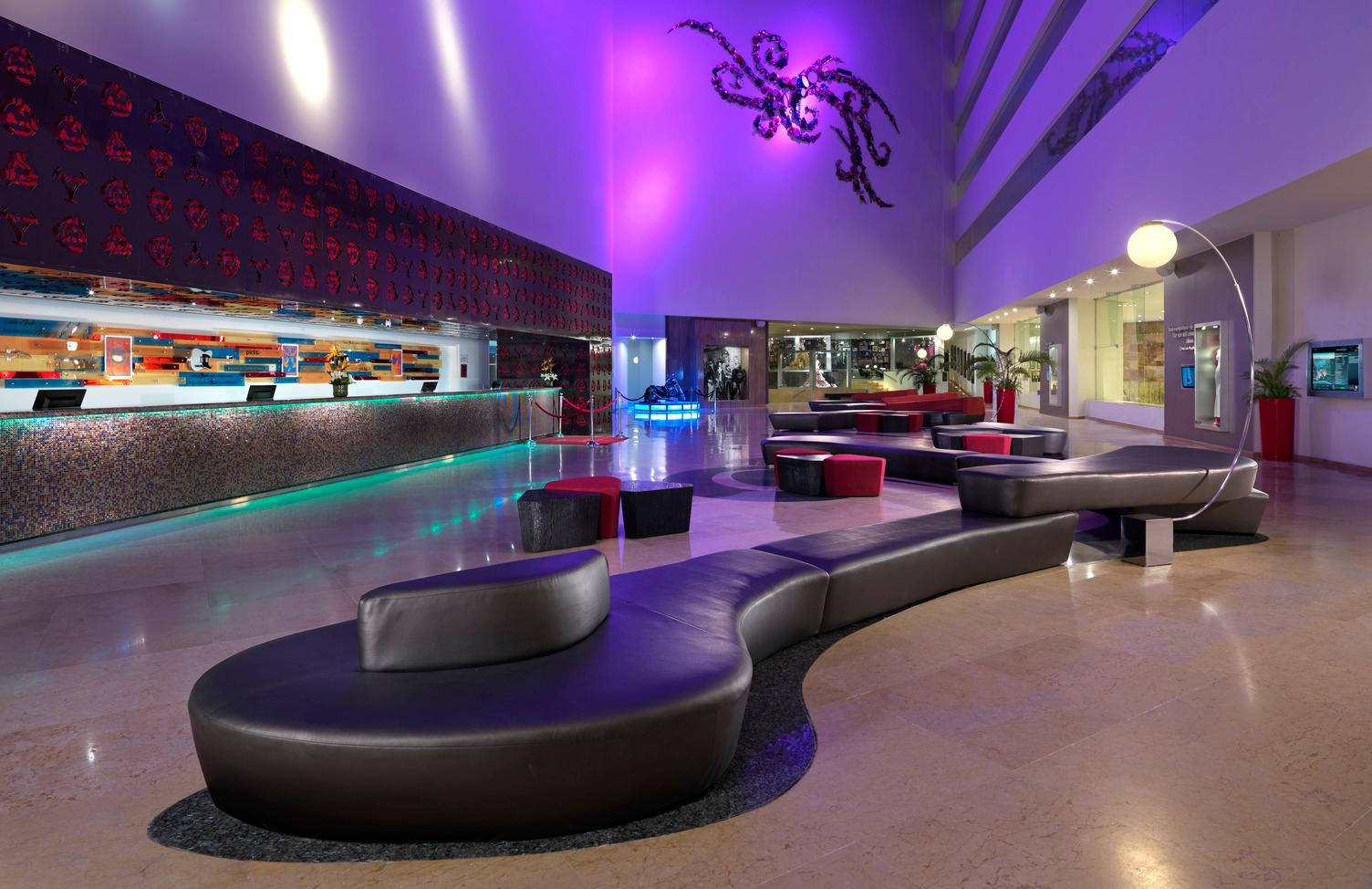 The resort features 362 iconic guest rooms and ocean-view suites, designed with the Mexican vibe in mind, including custom-designed furniture, and breathtaking views of Banderas Bay. The upscale accommodations feature signature vacation amenities, but the most enticing rock star amenity might just be the in room hydro spa tub. Nothing beats kicking back after a luxurious day chilling out by the pool to relaxing in the hydro spa while pumping some tunes from your favorite artists' records (record players are avail from then front desk to make this dream a reality!).
Then, once you're all spa-ed out, you can kick back in a cozy Hard Rock branded bathrobe and order some 24-hour room service (Yep, you guessed it, also included!) Lounging back in your robe while sipping of glass of wine is the best way to end a relaxing night, and you might begin to wonder if this is how the likes of Taylor Swift decompresses after a big stadium show.
Article continues below advertisement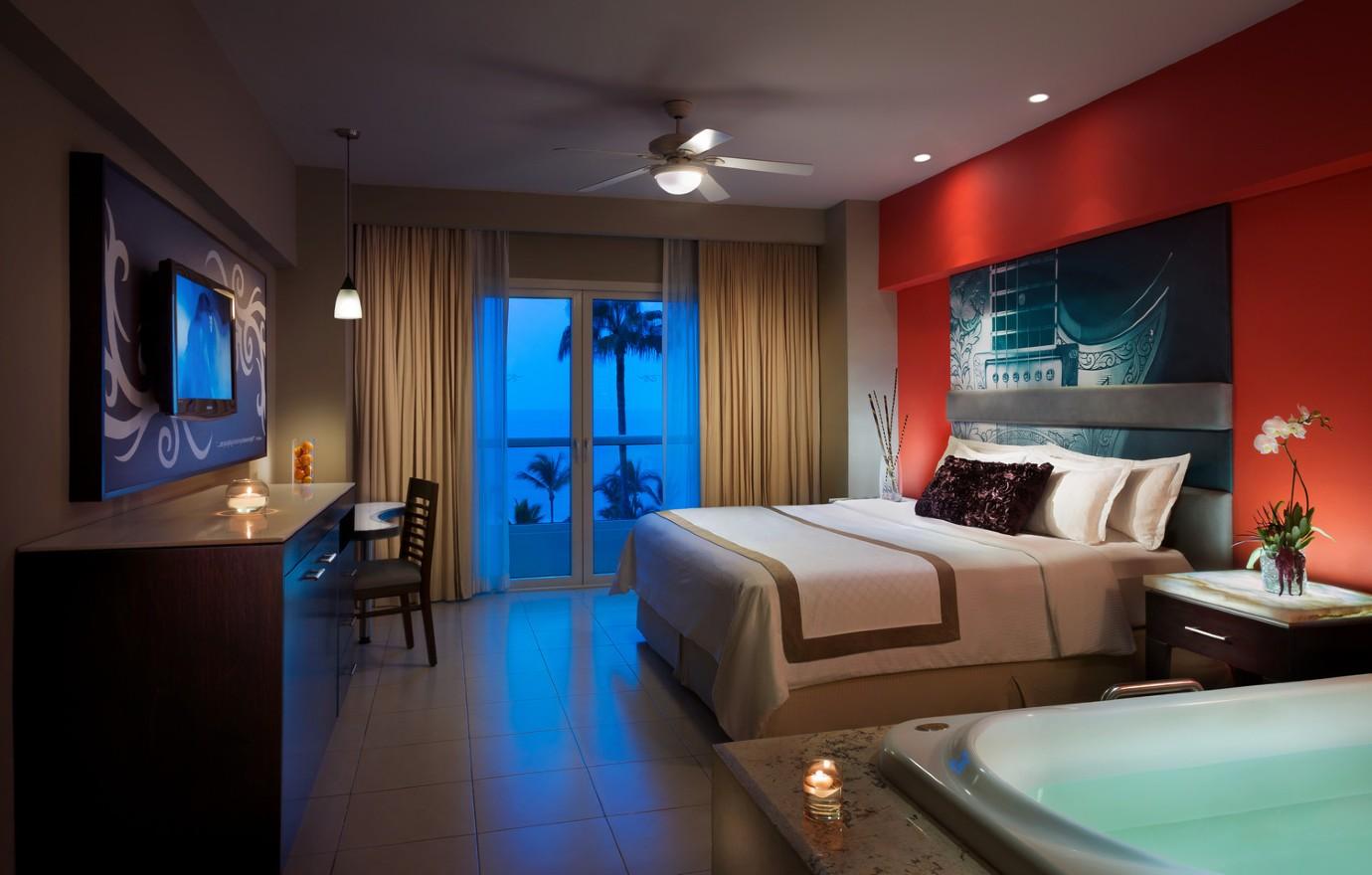 The first thing you can't miss on entering the main lobby of the resort is all the rock 'n' roll music memorabilia that adjoins the walls. You're immediately stepping into a museum of the Rock Star Hall of Fame, full of seminal rock artifacts and rich music historical moments.
There's the genuine white one piece power suit Christina Aguilera wore while performing her hit single "Ain't No Other Man," and a little further down encased in glass you can check out the actual sparkly little black dress Fergie performed at the 2007 Grammy Awards. And for fans of the undisputed King of Rock himself, Elvis Presley, his legendary suede brown jacket he rocked on screen for the film Frankie & Johnny, is also on display. What better way to take in some of rock 'n' roll's most revered moments than in this in-resort museum … all while sipping on a cocktail, of course!
Article continues below advertisement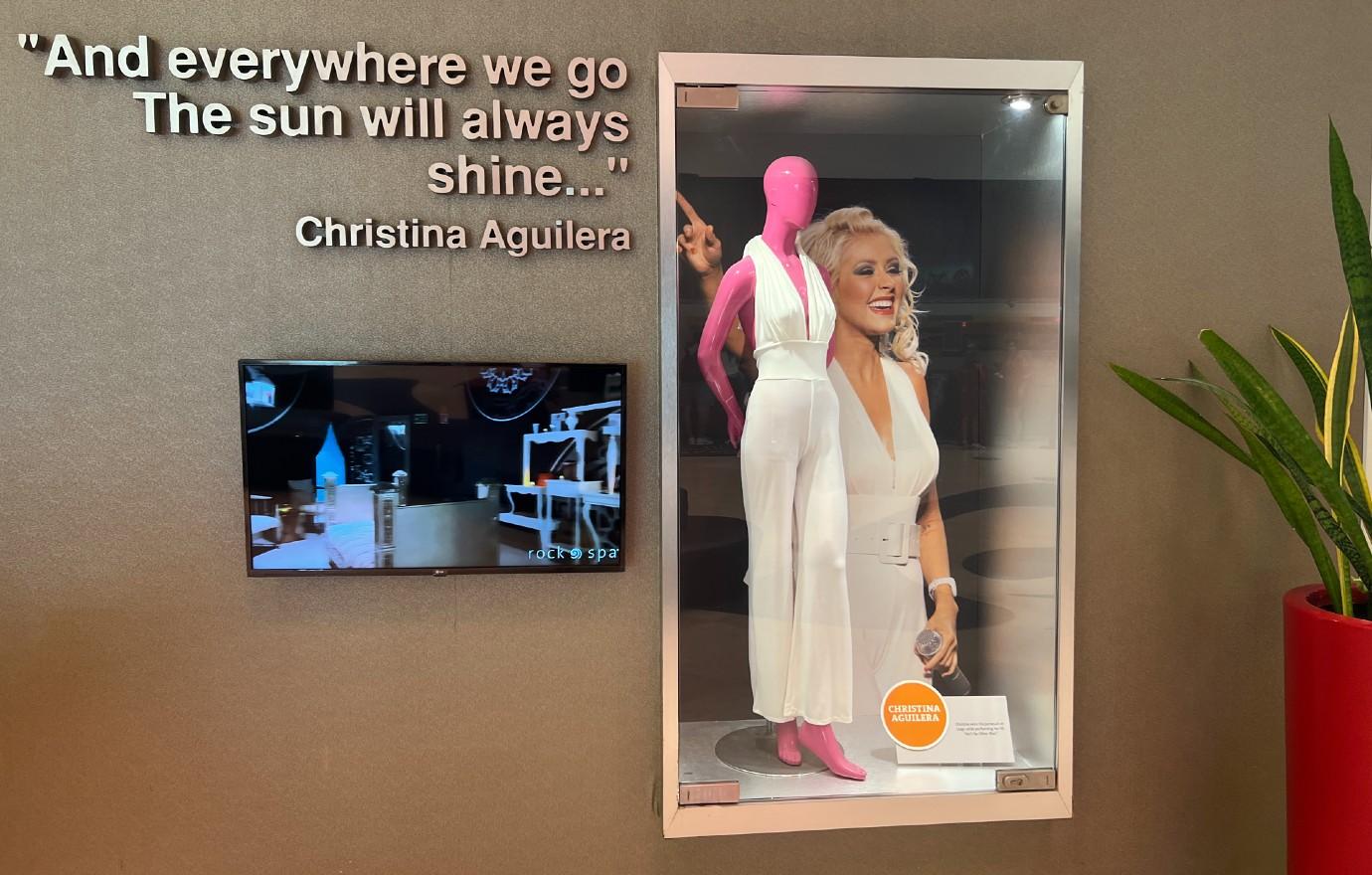 It's also important to get get a feel for the rock star lifestyle at the resort. There's a wide variety of choices for you to do this at one of the many different all-inclusive resort restaurants. Hard Rock Hotel Vallarta offers five distinctive restaurants with international cuisines, including Italian, Asian, Mexican and Brazilian.
You can savor delicious seafood, meat and pasta dishes that make you feel like your dining in the Tuscan countryside with lunch at CIAO, or opt for a meal at Mexican restaurant FRIDA, where you can sample on local la carte dishes paired with tasty margaritas, tequilas and mescal cocktails, which cannot be missed, especially if you like a little bit of extra kick to your drink.
Article continues below advertisement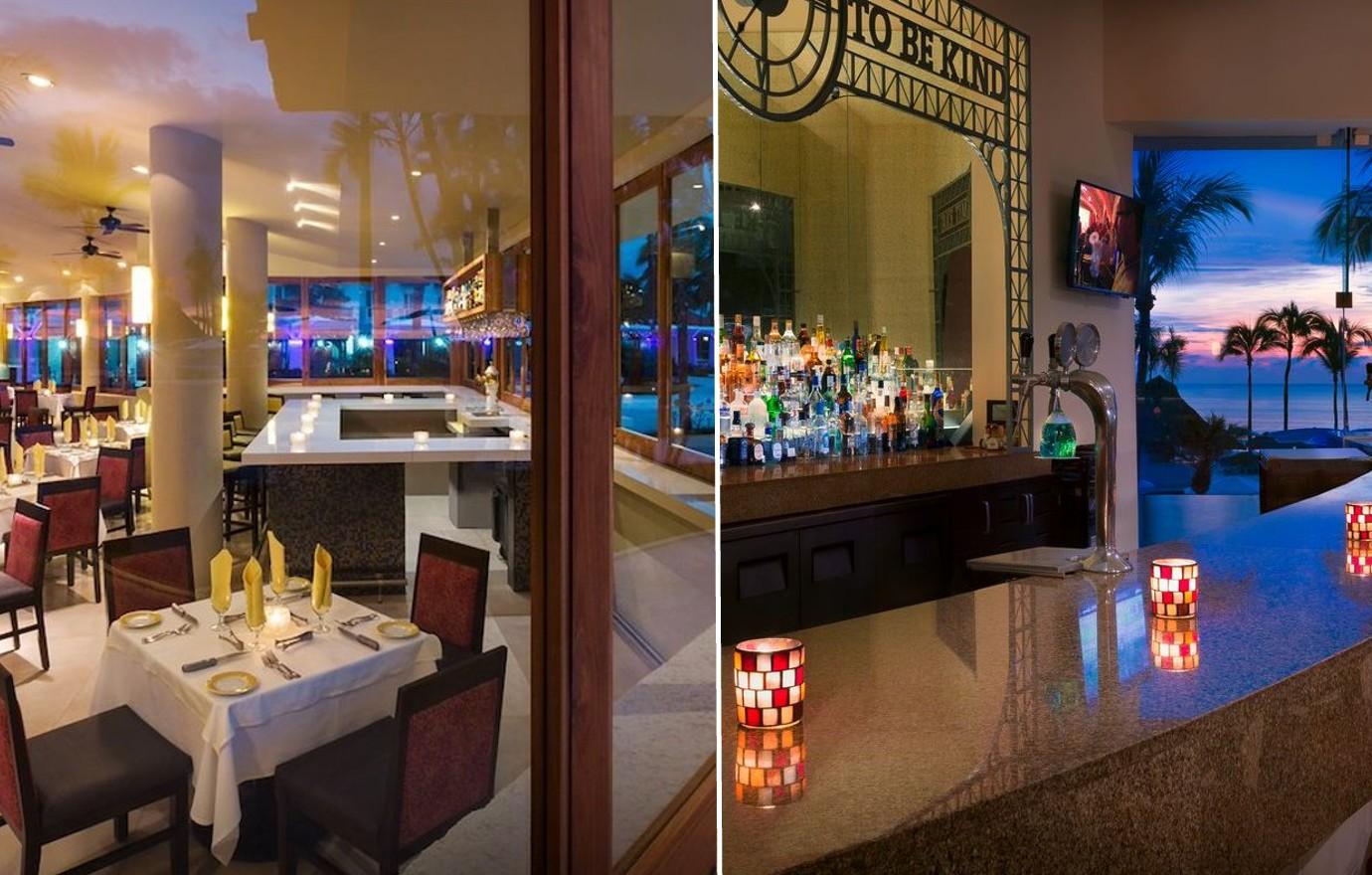 Every morning at the Hard Rock Vallarta you wake up like a rock star, especially when the biggest and best rock song hits of the past and today start pumping from the speakers. It's a most welcome wake-up call that gears you up for another day in paradise living the rock star lifestyle.
Feel like you're ready to rock out with some R&R at Hard Rock Vallarta? Then book today. You'll have your VIP wrist band on in no time — ready to live that rock star lifestyle you know you deserve!
Check out more details here: https://www.hardrockhotels.com/vallarta/.