NEWS
The Way From Children's Toys To A Millionaire Blog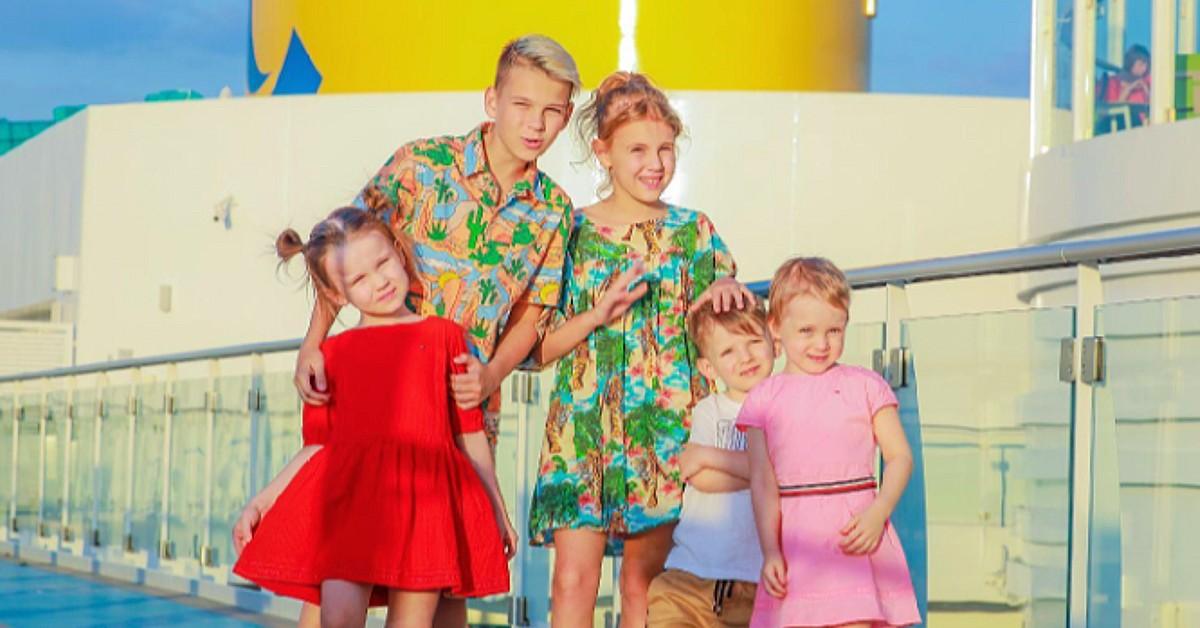 How often does any hobby become a whole family's life's work? The heroes of our interview, the authors of the popular VaniaManiaKids channel tell about all the secrets and their success in the field of video blogging of children's content.
Article continues below advertisement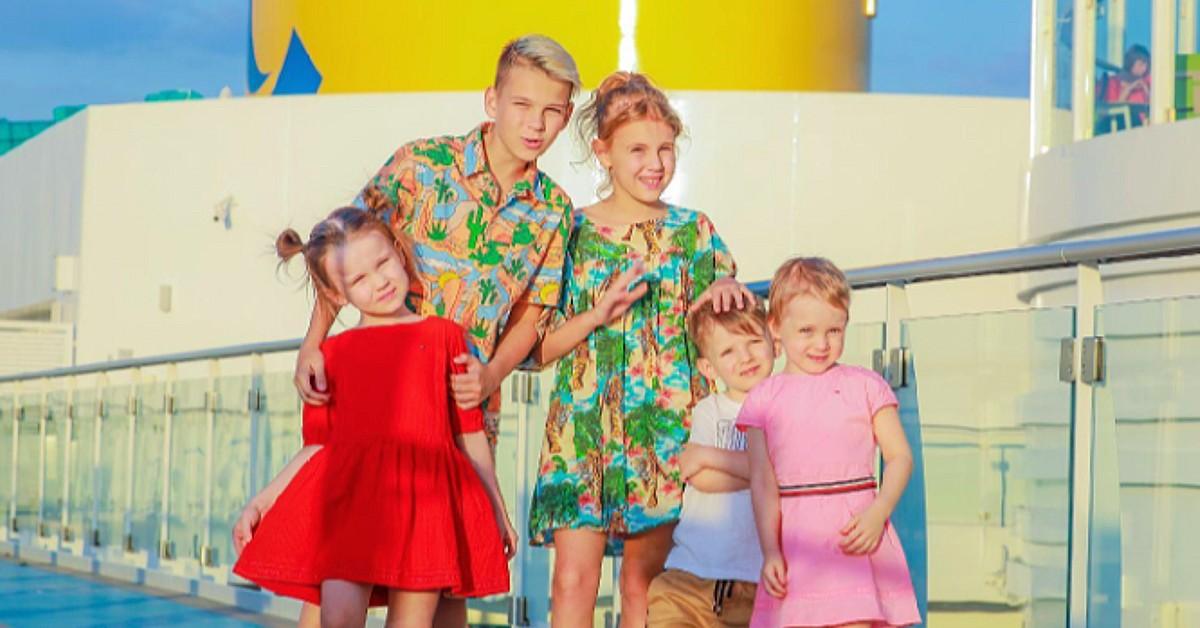 Tell us what inspired you to create your blog?
In fact, it all started with our children - Ivan and Maria. At one point, my husband and I noticed that they were simply fascinated by some YouTube videos, which later turned out to be videos about unpacking toys. They got excited about the idea of videos and started asking us to buy them new toys so they could make their own videos. They realized that this was a great way to get toys often and in large quantities. After all, each new video had to be about a new toy. Thanks to their childish cunning, our blog was born. We started with filming the usual unboxing of toys, then added entertaining and educational content to our videos. That's how it all started.
Why did you choose your children as the main characters?
Our blog appeared thanks to our children, everyone really liked the idea of unpacking. Therefore, we began to explore the niche of children's content and realized that there is still room to grow. We watched similar videos in this area and learned from experience, tried to shoot something similar, but with our own features. Then our younger children appeared and, of course, joined us, becoming regular participants in our videos. In addition, we noticed a positive trend - when all five children are present in the frame, the videos gain the maximum number of views. Based on observations, I can say that children like to watch their peers and their progress.
Article continues below advertisement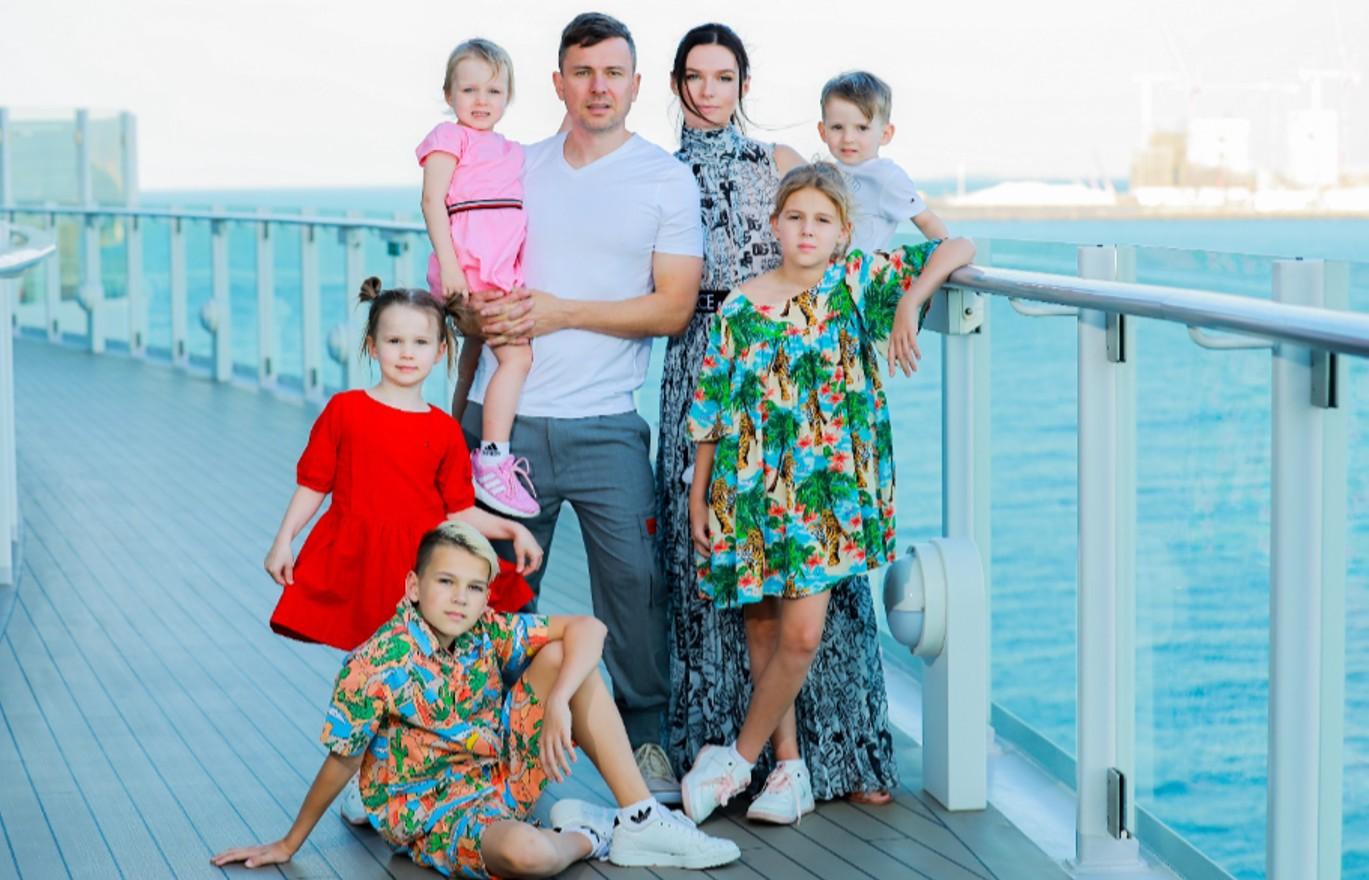 What topics do you cover in your videos?
We have a wide range of content, including sports, training, recreation, entertainment, and travel. Our videos are high energy, keeping the attention of our young viewers. We also have a distinctive color scheme where each child corresponds to a certain color. Each video typically features the 4 primary colors. Also our content contains many songs: entertaining and educational. With the help of them, we very easily and naturally convey a variety of information even for the smallest. And such topics as: space, elementary laws of physics, ecology and the alphabet, which are also broadcast on our channel, are perfectly perceived by children. We have found an approach to the delivery of educational content and we want to further develop the channel in this direction.
In your opinion, what do you think is the most useful content on your blog for children?
We teach some lessons in our videos, but not too much to overburden our young viewers. Our videos covering experiments with objects in water have received a lot of positive feedback. We also focus on creativity, as the children often compose and sing songs, come up with dances, and play games. As I said, educational content is a very delicate thing, it needs to be taught very carefully. Otherwise, the children will get bored with all sorts of moralizing and lectures, and will simply prefer another channel. Therefore, in videos with different lessons, we use exciting props. Usually these are bright huge objects. Based on observations, it is really interesting for children to observe the interaction of our heroes with similar objects, which differ in their scale.
Article continues below advertisement
What do you think is the key to your blog's success?
We have a great team of professionals from the film crew who handle many tasks for us. We cooperate with screenwriters, props and operators. At the very initial stages, my husband and I did all this, and, of course, there was not enough time for everything. And now, thanks to our team, we create high-quality videos with cool props, bright animation and visual effects. The film crew is an indispensable assistant directly to me, my husband and children. Older children are already well into the role, they know the script, but the younger ones may sometimes not understand what is happening. And then the team will always explain, support and guide. For my husband and I, this is also a plus, since children are not capricious with professionals, as they are with us. We are still parents.Without our team, it would not be possible to reach where we are now.
What videos do your children watch? Do you try to limit their media consumption in any way?
Our children have limited use of tablets and electronics. They only have 2 hours on the weekends to watch cartoons or play on their phones because outside of filming, they are very busy with extracurriculars.Ivan is involved with competitive sports and singing. So, she has a lot of matches and performances to attend. Meanwhile Stephi is in gymnastics, going to international competitions and training for 3-4 hours 4 times a week. Maria, Dasha and Alex are all into swimming. We try to fill their time with family activities, team sports, and recreation. The children also love to travel, which my husband and I are very supportive of.
Article continues below advertisement
Your kids are already getting a taste of the professional world and thinking in these terms. Do they ever make suggestions about future projects or filming?
We know many of our competitors personally and exchange experiences, topics, and props with them. If the children notice something interesting, they'll share it with us and we'll discuss how to incorporate it into our videos. Although it's not strictly professional, we still shoot our videos for fun and it's important to us that everyone enjoys the process. Of course, it's always a bonus when a new video gets a good response from our audience. In addition, we had a positive filming experience with our competitors. First of all, we understand that this is not a struggle, but mutually beneficial cooperation. And including the desire of our children. Therefore, we are always for development in different directions, for supporting the opinions of our children and for cooperation.
Do you have any plans for expanding the channel or developing additional media resources?
As long as the children are still interested, we plan to continue our blog. We want to reach different audiences in different countries and have started developing personal channels for each child. With these, they can express themselves and share their personal hobbies. Ivan already has his own channel with 40,000 subscribers, where he focuses on football. He has a great desire to shoot his own videos. Ivan also sings for the blog. We have already began working on a new song and plan to share this in the new year.We also have plans to launch an app for children with our partners, featuring videos and games.