'Yikes': Watch 'Wheel Of Fortune' Host Pat Sajak Accidentally Give Away Puzzle Answer On Air
"Yikes," indeed! On a recent episode of Wheel of Fortune, host Pat Sajak accidentally gave away the answer to a puzzle on the popular game show.
Article continues below advertisement
During a bonus round during last Thursday's broadcast, the 74-year-old made an on-air slip-up and accidentally said the answer aloud. The board read "_ _ _TE _RAN_L_" when Sajak said, "Well, I'd rather be standing here than there, quite frankly." It just so happened that the phrase "quite frankly" was the answer contestant Jeffrey needed to bring home the big prize.
Article continues below advertisement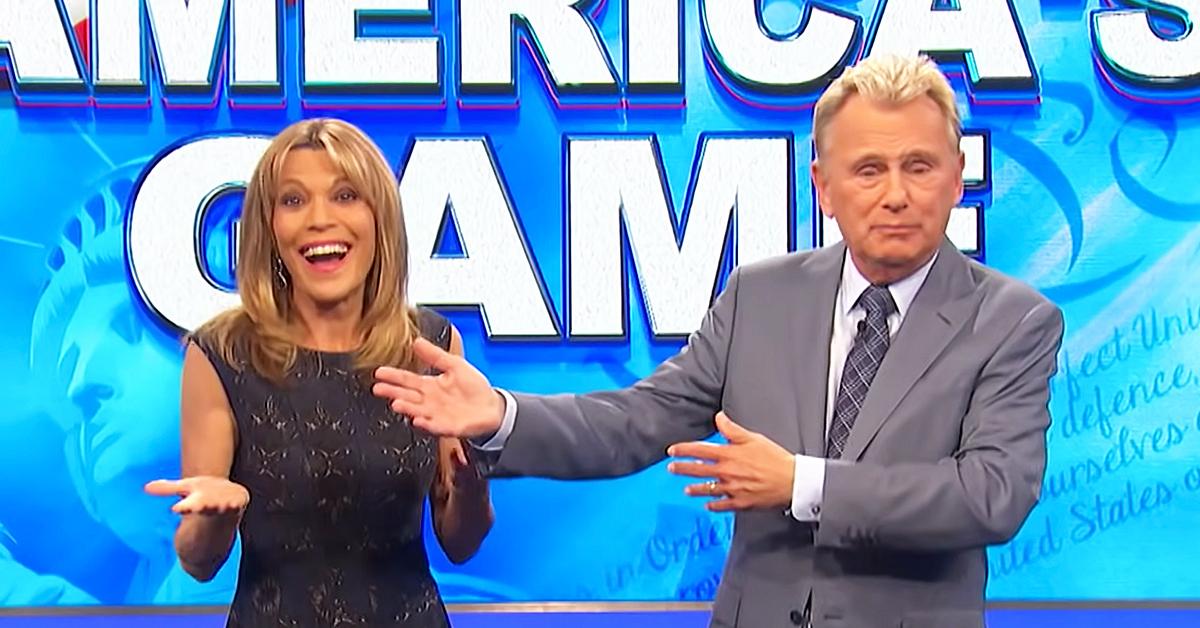 Professional letter turner Vanna White caught her longtime friend's mishap. After the puzzle, she asked, "Did you hear what you said?"
Article continues below advertisement
"I did, right after I said it," Sajak confirmed. "I wonder how many people at home caught it."
The host went on to say, "It goes to show you that people are concentrating and they're not paying any attention to me." Jefferey confirmed that statement to be true, as he continued to stare at the puzzle and ultimately didn't guess the correct answer before time ran out.
Article continues below advertisement
Sajak continued, "It's funny what your mouth will say that your brain says you shouldn't do that."
Article continues below advertisement
Sajak's latest gaffe comes after a string of cringe-worthy slip-ups — he recently landed in hot water with fans in February after seemingly mocking a contestant's lisp — and sources told OK! that the show's producers are eager for him to step aside.
Sajak, who was forced to hand off hosting duties to White in 2019 after undergoing emergency surgery for a blocked intestine, "just hasn't been the same since," noted the source. "The producers want him to at least take a break from the show. They're hoping that will pull him out of this terrible tailspin!"
Article continues below advertisement
Let's hope Sajak doesn't spill the beans on anymore puzzles. Wheel of Fortune airs weeknights at 7:30 p.m. on ABC.