PHOTOS
10 Times Sarah Jessica Parker Acted Just Like Carrie Bradshaw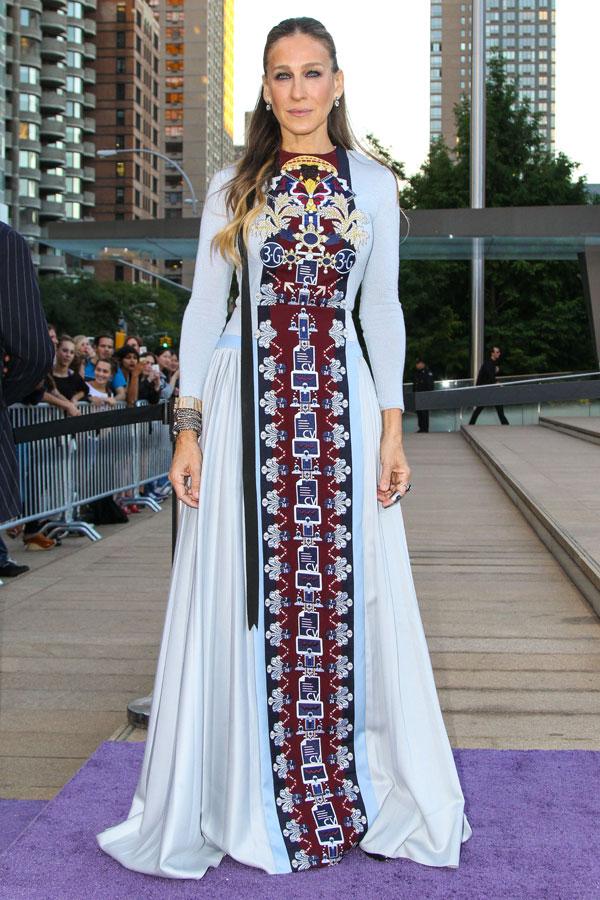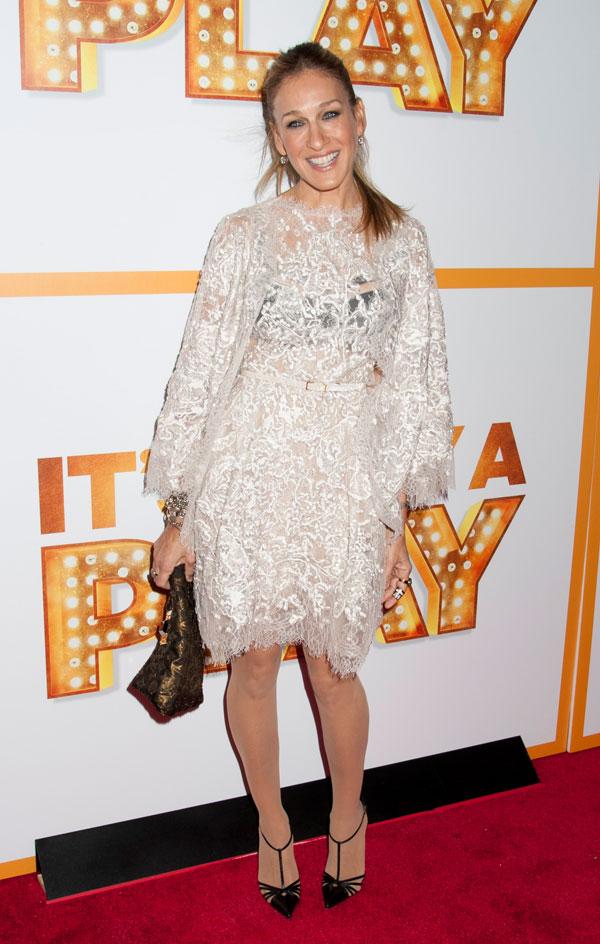 and Carrie Bradshaw are synonymous names to us at this point—and yes, they do share some very striking similariites.
When it comes to their admiration for New York, shoes, and fashion, these chicks are basically twins. Click through to see 10 times Sarah Jessica Parker acted just like Sex and the City's Carrie Bradshaw.
And no, we have yet to figure out if SJP stores sweaters in her oven.
Article continues below advertisement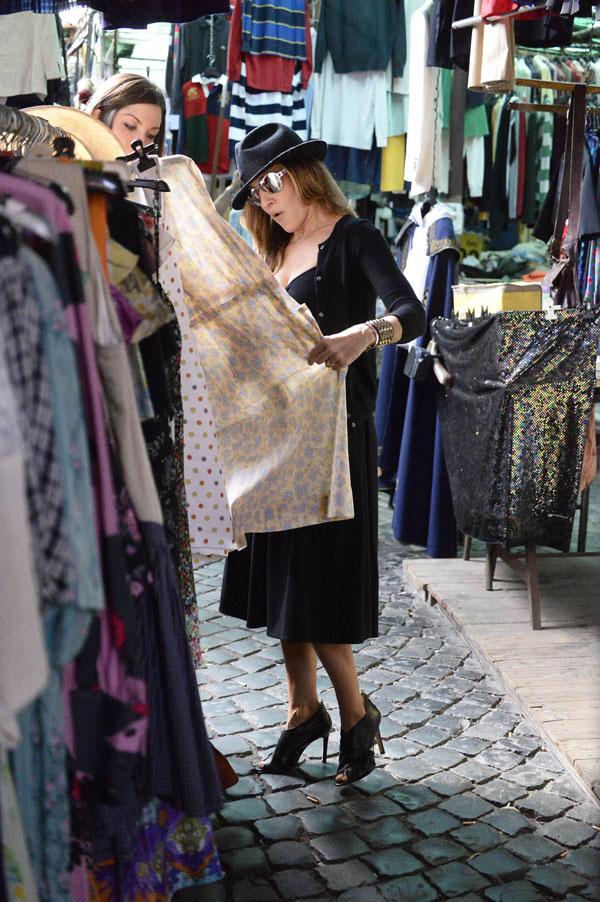 Remember when Carrie bought a vintage white suit as her wedding dress? The character was always able to score unique finds. While in Rome, SJP was spotted indulging in a day of treasure hunting at a flea market. Don't get in her way—this girl is concentrating!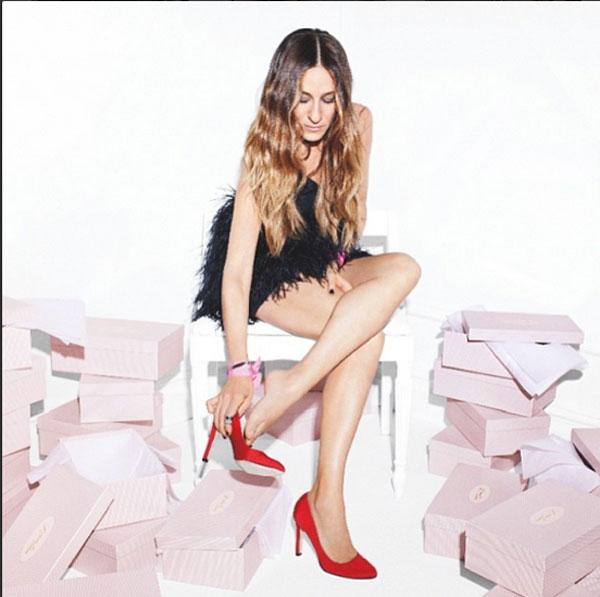 Speaking of shoes...
Sarah Jessica Parker teamed up with the CEO of Manolo Blahnik to create a collection of to-die-for heels that are sold at Nordstrom. Carrie got her Vogue feature, and we know a footwear line would be her dream come true.
Article continues below advertisement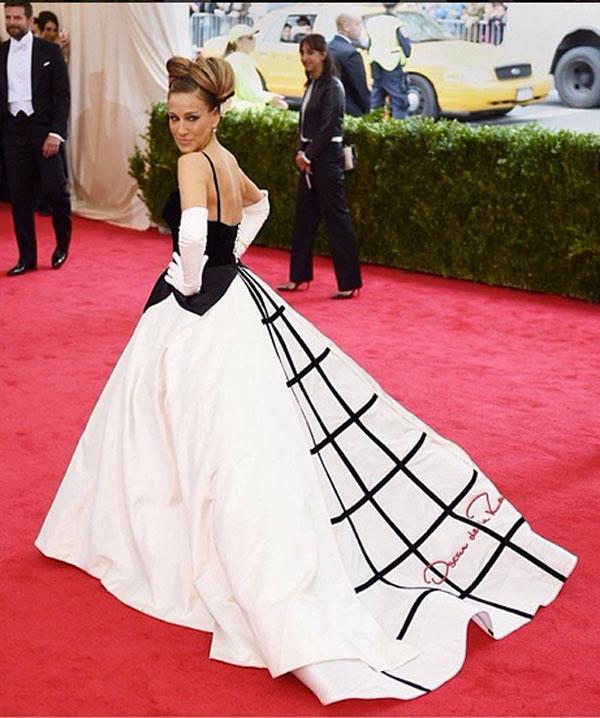 The feminine and structured designs of Charles James inspired the 2014 Met Gala, and Sarah Jessica Parker turned to Oscar de la Renta for her dramatic look.
The only other person (um, character) that could pull this off is Carrie. Are we right?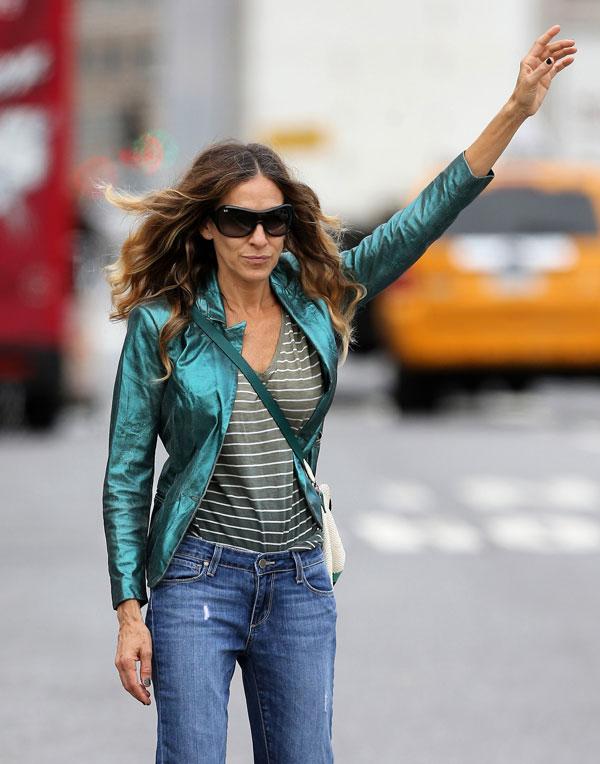 Hailing a cab while wearing an iridescent moto jacket? Yeah, that's a SATC moment if we ever saw one.
Article continues below advertisement
brunch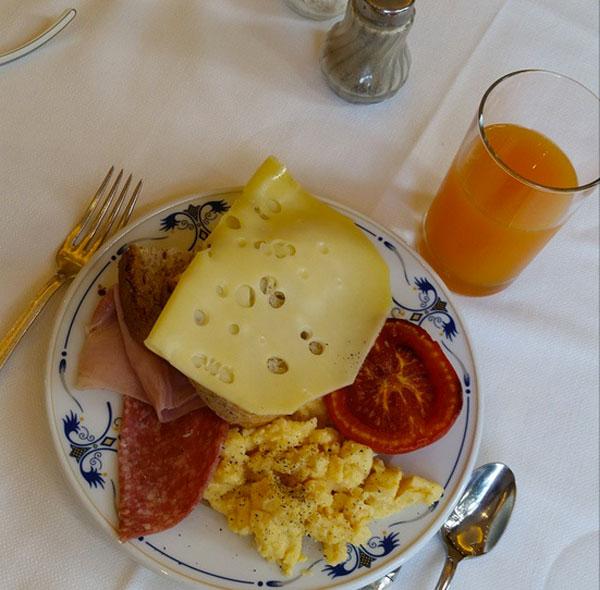 Carrie always met with her girls for brunch and gossip. The fact that SJP Instagrams her grub makes us happier than you'll ever know.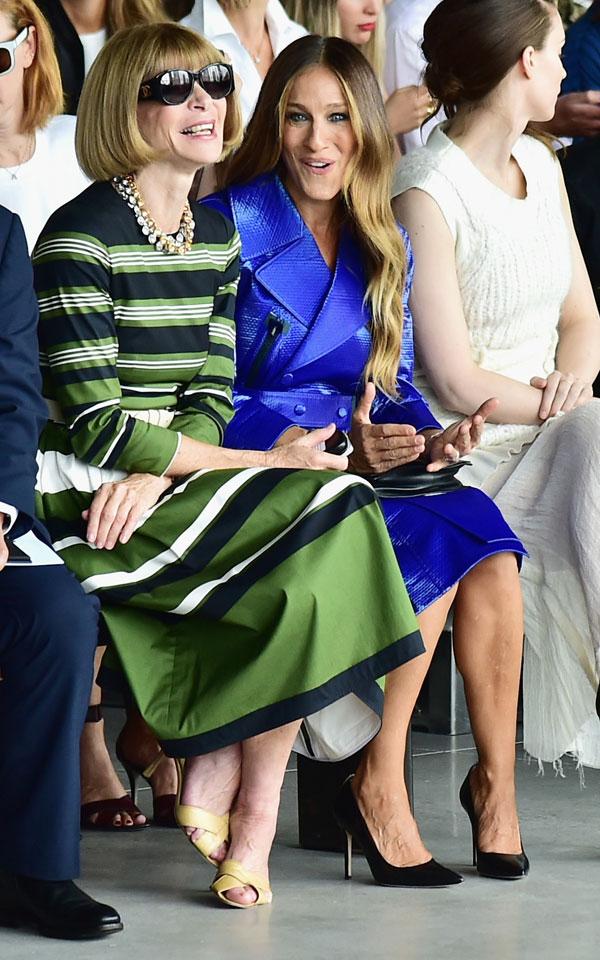 Carrie was tight with her Vogue editor Enid, and Sarah Jessica is pretty darn close with real-life Vogue EIC Anna Wintour.
Article continues below advertisement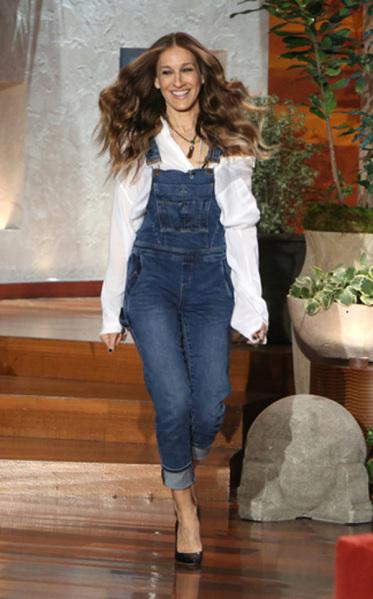 No, Miranda wasn't the only gal on SATC to wear overalls. Carrie was seen in the 90s staple, too. Sarah Jessica Parker even wore a pair during her interview with Ellen DeGeneres.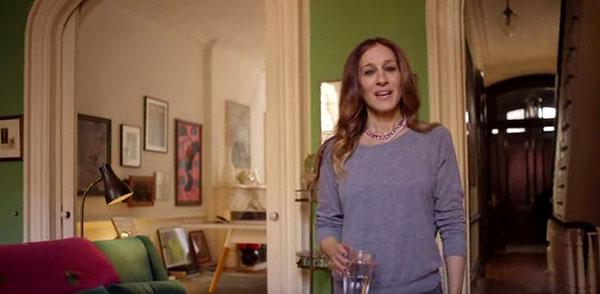 Carrie Bradshaw took FOREVER and a day to find the perfect desk. And can you blame her? She had a well-decorated apartment with a specific aesthetic. Sarah Jessica Parker clearly has the same seasoned interior design talent. We caught a glimpse of her humble abode during her "73 Questions" interview with Vogue.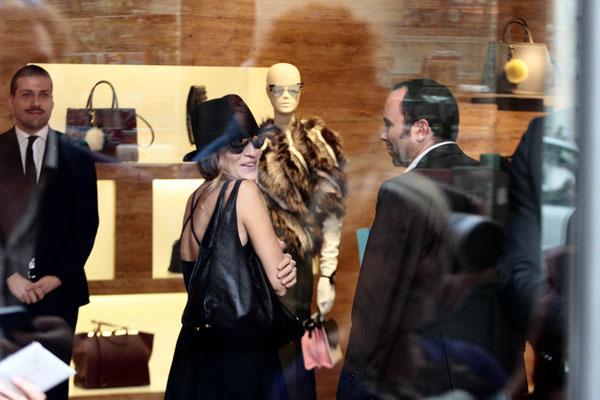 Carrie loved, no, adored the Fendi baguette. SJP was spotted shopping at the designer destination while in Rome.
Enough said.