PHOTOS
13 Celebs Who Went Wedding Dress Shopping on TV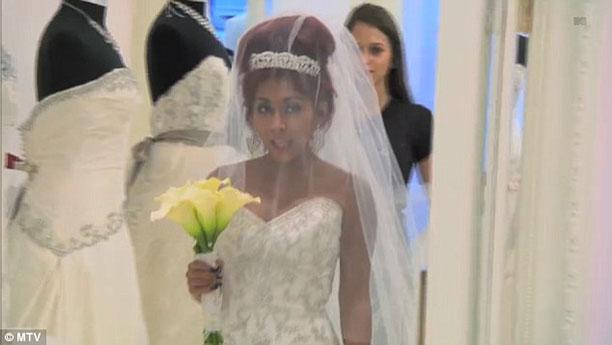 Plenty of reality stars have their weddings on TV, but some go so far as to film their wedding dress shopping experience. Dress shopping is typically supposed to be a private thing for the bride, her mom and maybe a few female relatives, but not for Teen Mom stars, Real Housewives, Snooki and more! Click through to see the bride-to-bes that shared their bridal salon-going with the world.
Article continues below advertisement
Snooki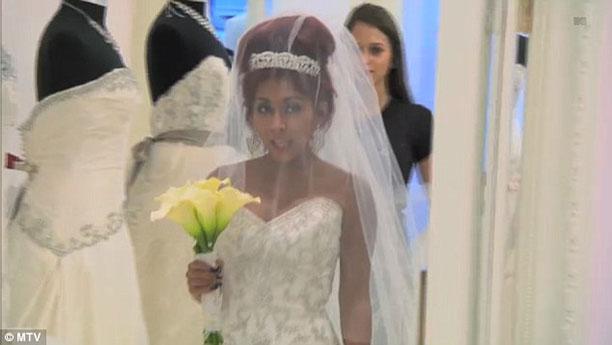 On the current season of Snooki & Jwoww, we'll see both engaged ladies hit up the bridal salon (with their gay BFF Joeys in tow). Let's just hope Jionni and Roger don't see the episode before the weddings because that's terribly bad luck!
Tamra Barney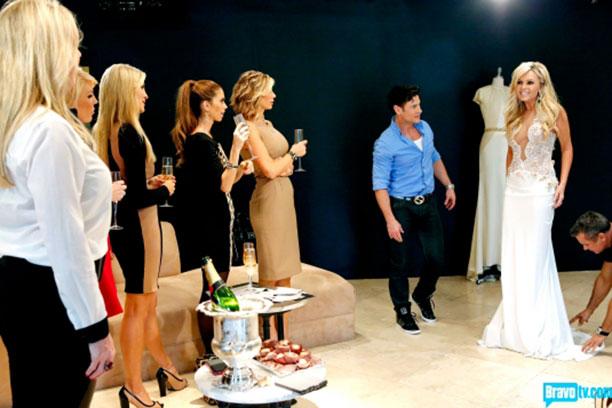 An entire episode of Real Housewives of Orange County season 8 was devoted to Tamra Barney's dress shopping excursion. She took her fellow castmates with her and all of them "oohed" and "aahed" while she tried them on. Tamra couldn't decide which one she liked best though so she bought three gowns and wore all of them to her wedding. Of course.
Article continues below advertisement
Katie Yeager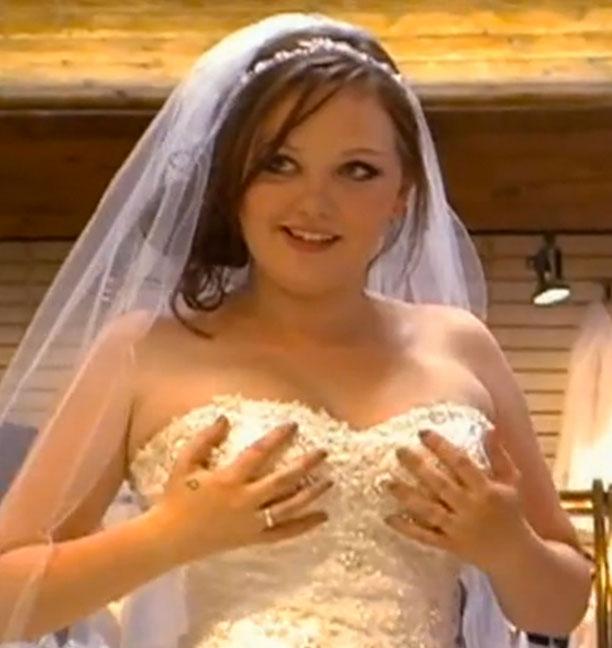 We saw Teen Mom 3's Katie Yeager go dress shopping with Joey while on their trip to Salt Lake City, which was probably the only time throughout the entire season that they weren't fighting. Too bad the couple broke up one episode later.
Article continues below advertisement
Kim Kardashian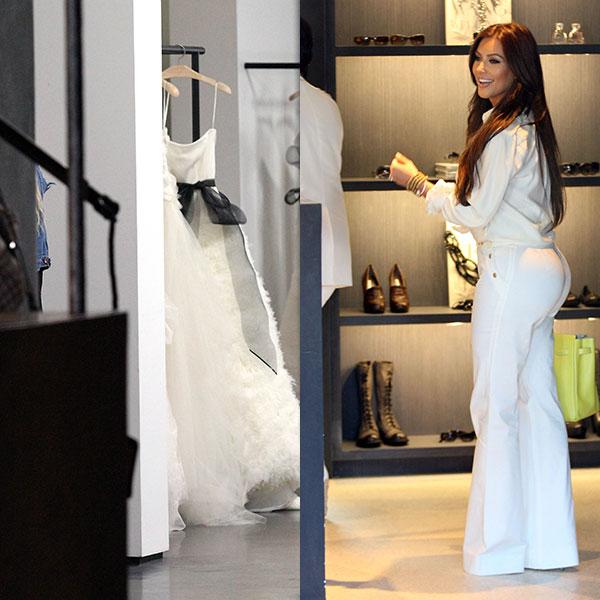 In Kim Kardashian's two part wedding special (to Kris, not Kanye) on E!, we saw everything from the dress shopping at Vera Wang to the actual wedding on-screen. Maybe she'll keep her next wedding more private? Just a suggestion.
Article continues below advertisement
Joanna Krupa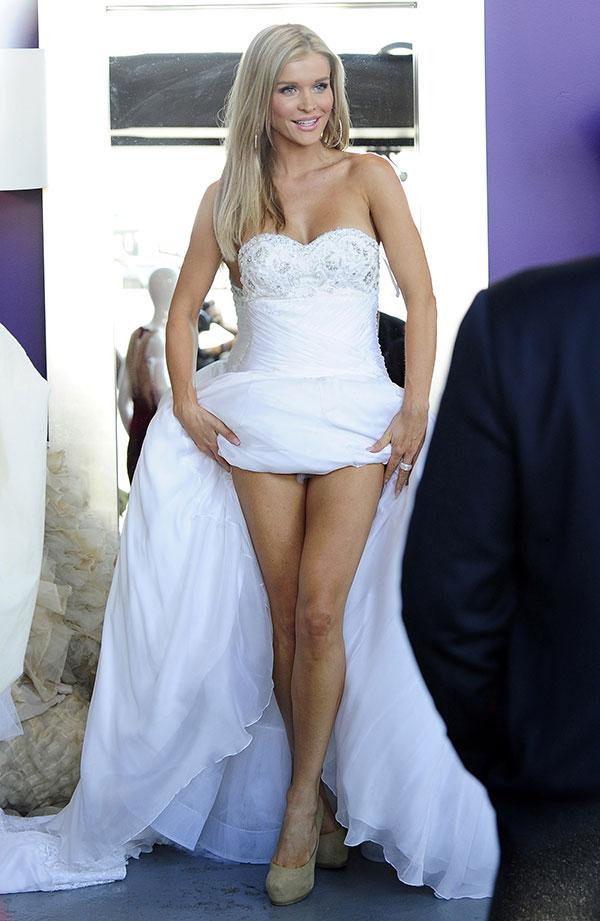 When Joanna Krupa from RHOM went dress shopping for her wedding to Romain, she brought all of her castmates (minus Adriana) with her. She also brought the Bravo cameras and the paparazzi, but that's besides the point.
Article continues below advertisement
Vanessa Lachey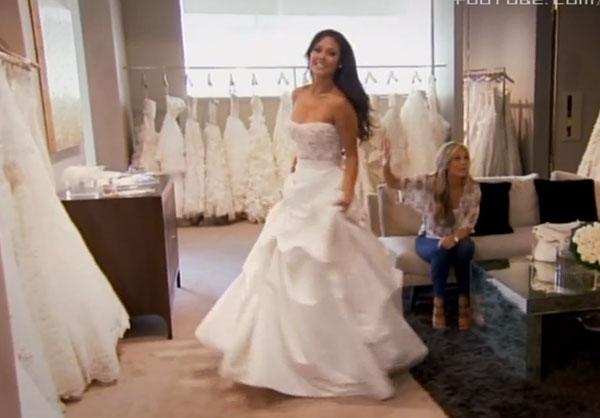 Vanessa Lachey took the TLC cameras to her dress shopping trip since she and hubby Nick were filming a wedding special for the network at the time. That moment where Vanessa finds "the one" and starts crying is truly touching.
Article continues below advertisement
Nene Leakes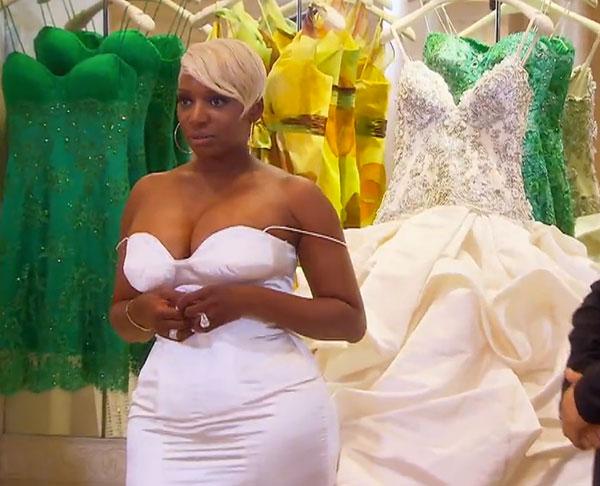 Nene Leakes has shared every single detail of her wedding planning process with fans on I Dream of Nene, so clearly dress shopping would get its own segment, too. The dress is the most important part, is it not?
Article continues below advertisement
Catelynn Lowell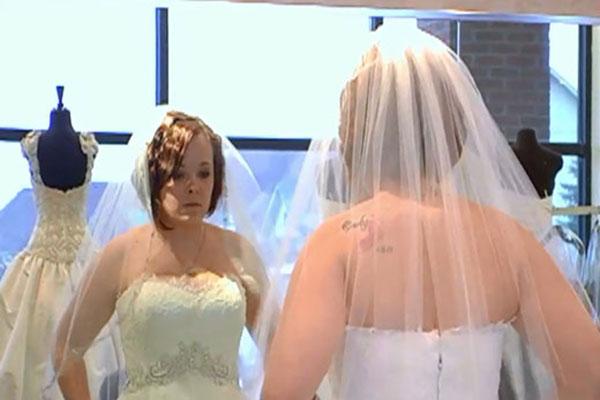 In one of the last-ever episodes of Teen Mom, fans got a glimpse at Catelynn Lowell dress shopping with April, Kim and some friends. Her wedding to Tyler has since been postponed, but we have faith she'll get to wear that gorgeous strapless A-line one day!
Article continues below advertisement
Kendra Wilkinson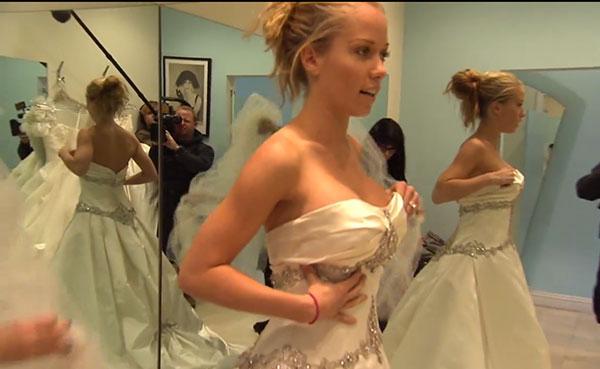 Kendra Wilkinson's dress shopping experience was fun to watch, mainly because her boobs kept popping out of like, everything she tried on. Good thing she had her BFFs there to tell her what looked good, right?
Article continues below advertisement
Kim Zolciak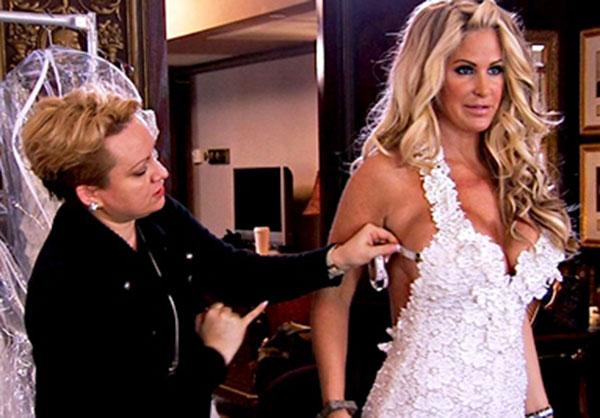 Kim Zolciak had a very quick engagement, so she barely had time to go shopping for a gown. Maybe that's why she ended up wearing a gown that was pre-worn? Don't be grossed out, though. Her dress reportedly cost $58,000!
Article continues below advertisement
Evelyn Lozada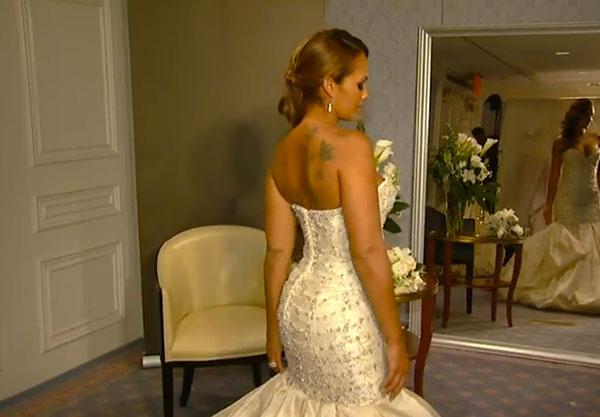 Evelyn Lozada's wedding dress hunt ended up on-screen on Basketball Wives and in a two page spread in Life & Style Weekly. Don't bridal salons have a limit on how many people you can bring with you though? That room must've been packed.
Article continues below advertisement
Ashley Hebert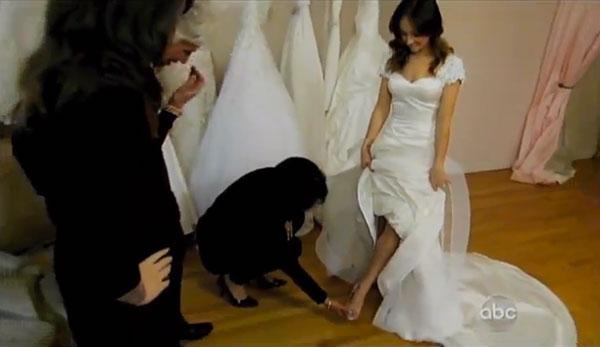 When Ashley Hebert and JP Rosenbaum decided to televise their Bachelor wedding on ABC, clearly Ashley knew the cameras would follow her to the dressing room. She didn't seem to mind, though. She was such a ham for the cams!
Article continues below advertisement
Heidi Montag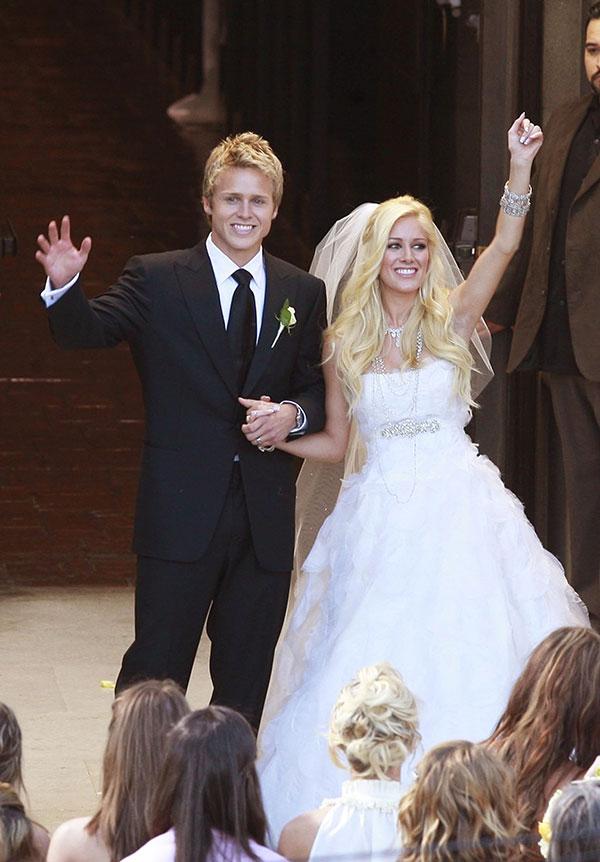 Back in 2007, Heidi Montag went bridal gown shopping with Jen Bunney, Lauren Conrad's nemesis. The whole experience was taped for The Hills, obviously. Ah, television.