PHOTOS
Hailey Baldwin, Cara Delevingne & More Step Out For Paris Fashion Week — Plus, A Personal Shopper To The Stars Dishes On This Season's Hottest Styles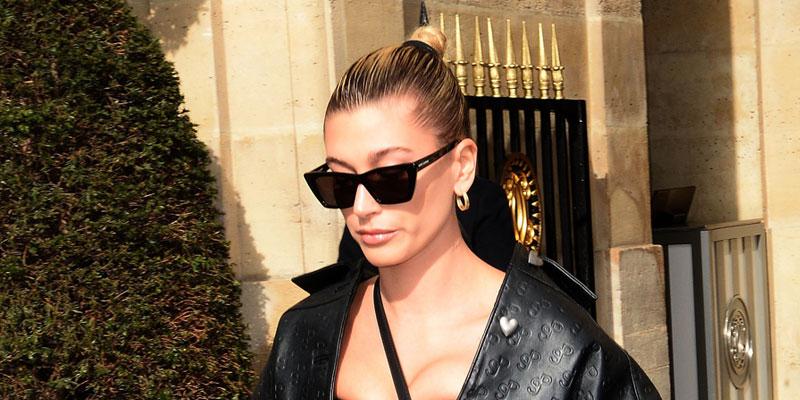 Paris Fashion Week is here again, and that means a parade of stylish celebs marching through the streets in some truly droolyworthy outfits. In this sea of enviable outfits, there are certain items that stand out as the season's must-haves, and unfortunately they can be pretty difficult to get a hold of. So, what are the hottest fashion items out right now, and what do you do if they're all sold out? OK! spoke exclusively to Irene Miller, founder of luxury personal shopping company The Front Row Paris, and got all the details on which items to invest in now.
Article continues below advertisement
According to Irene, who has worked with royals, athletes, influencers, and A-listers alike, her most frequently requested items are, "Chanel 19 bags, Chanel granddad sandals, new Bottega Pouch with chunky chain amongst others."
However, fashion lovers know that many of these items are nowhere to be found on the shelves of local boutiques and department stores. So how does The Front Row Paris locate the goods? "Through an international network of contacts I have developed over the years," Irene explained. "Patience, determination and of course passion are key in doing so."
Ready to take the plunge and work with a luxury personal shopper? Irene shares her tips on getting started. "There are key points a shopper should pay attention to when purchasing items through an online personal shopper. First of all, they should deal with a registered business.
It's mostly unlikely that a registered business would take a risk working with counterfeit items which are of course completely illegal," she says. "Furthermore, shoppers should be able to provide paperwork from the boutique where the item has been purchased. It can be a gift receipt, duplicate receipt or sometimes a copy as in France for example, once a business is registered, all the original receipts are kept for the company's accounts."
Article continues below advertisement
Another rule of thumb? If it seems too good to be true, it probably is. "Personal Shoppers who don't charge a fee or propose to pay via PayPal with Family/Friends transaction should raise suspicion as they don't provide the PayPal Buyers Protection Insurance."
Lastly, make sure your shopper has happy clients who can attest to their services, Irene advises. "Reputation and client feedback are particularly important!"
Which fashion finds are on your shopping list this season? Check out these celeb looks from Paris Fashion Week and let us know in the comments which items you can't wait to get your hands on!
Article continues below advertisement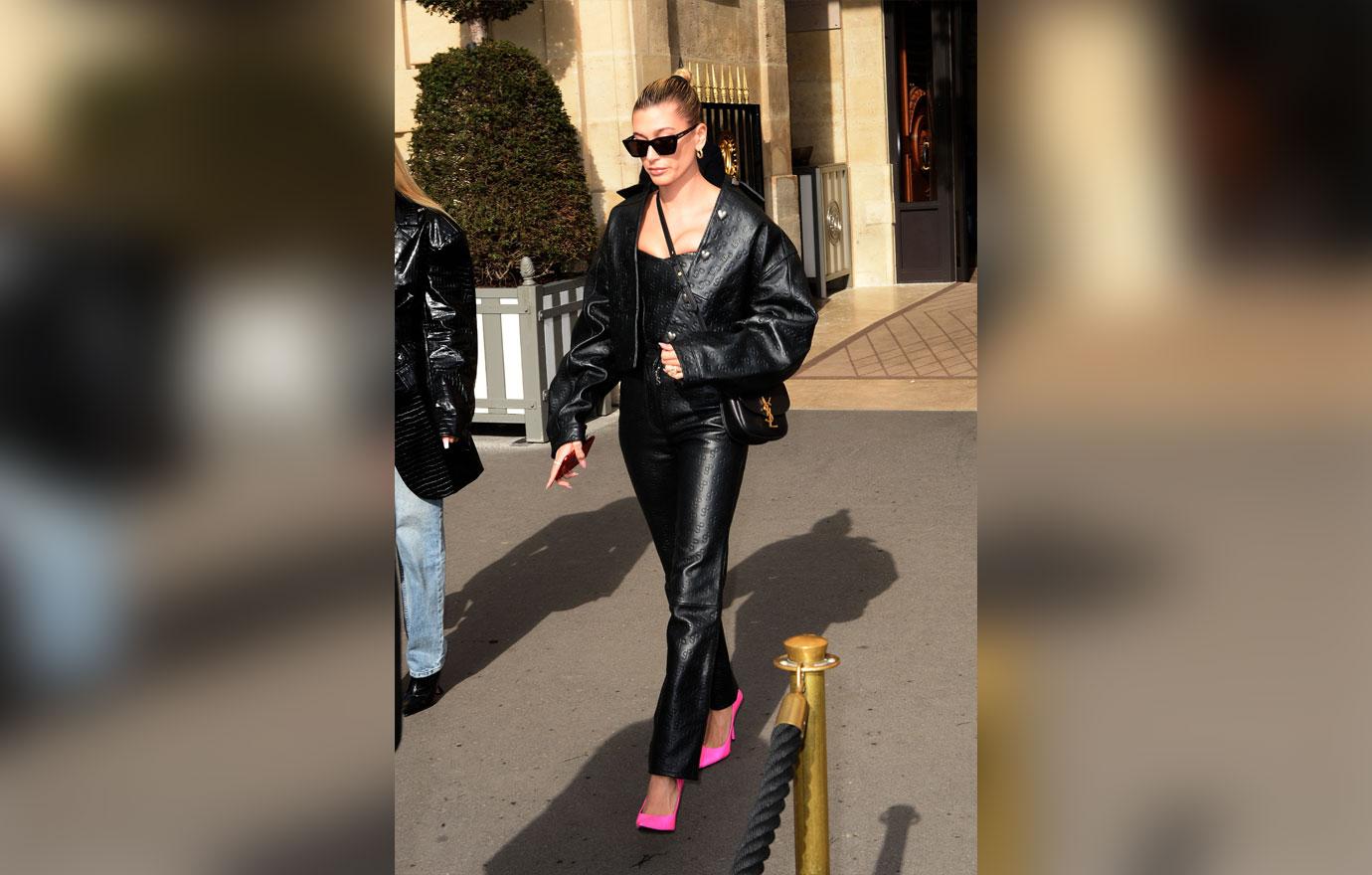 On Tuesday, February 25, several catwalk queens made their way to the Dior fashion show. Hailey Baldwin, 23, looked stunning in an all-black leather outfit that consisted of an oversized jacket and a bustier top. She paired the look with sunglasses, pink pumps and a YSL bag.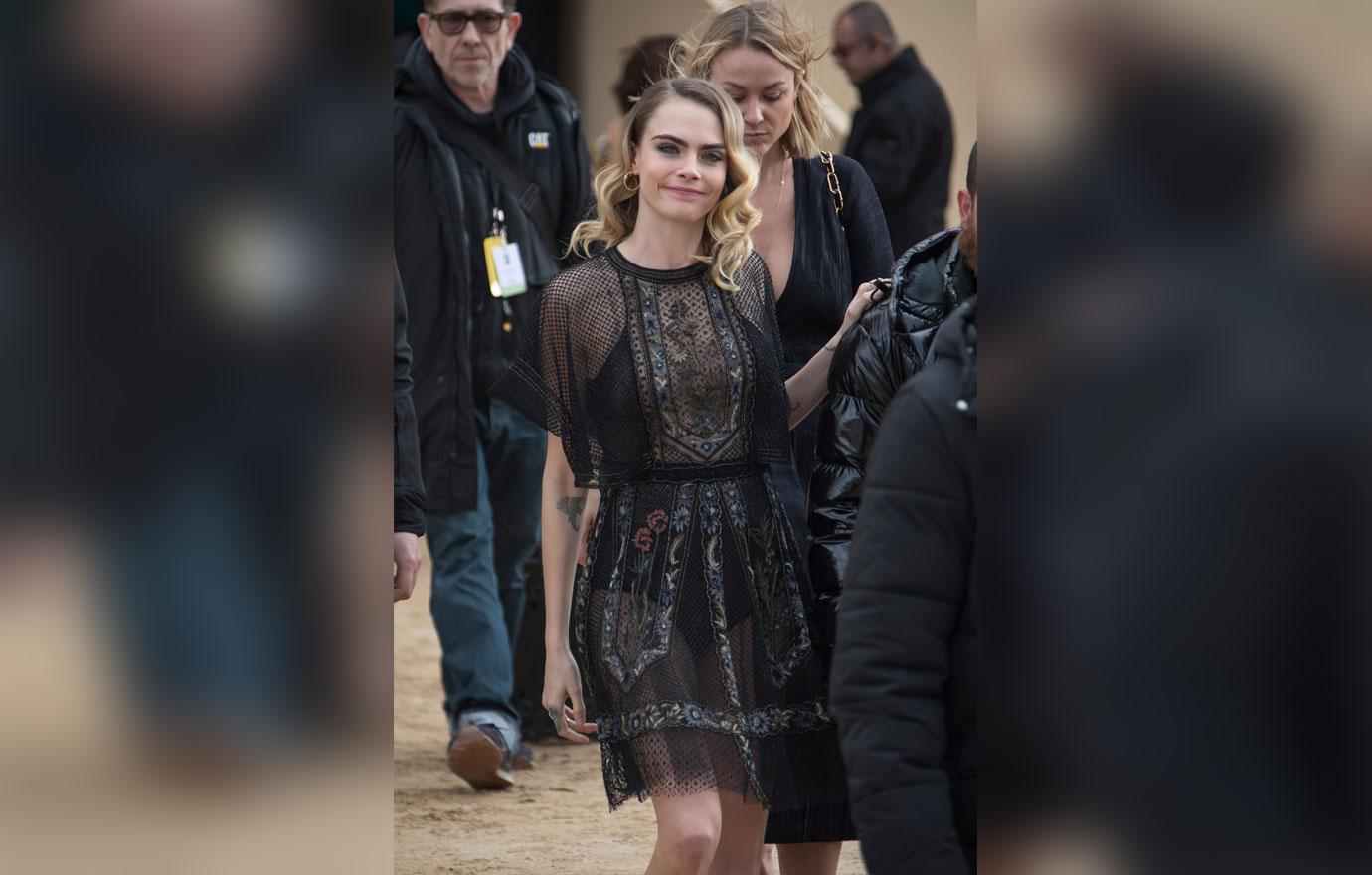 At the show, Cara Delevingne rocked a see-through dress with black heels. She appeared unbothered as she smiled for the cameras. As OK! readers might recall, she clapped back at Justin Bieber after he listed her as the least favorite of Hailey's friends. "If you have nothing against me then why don't you unblock me? Love you @haileybieber – he should have just eaten the bull penis," the 27-year-old wrote alongside a clip of Justin playing "Spill Your Guts Or Fill Your Guts."
Article continues below advertisement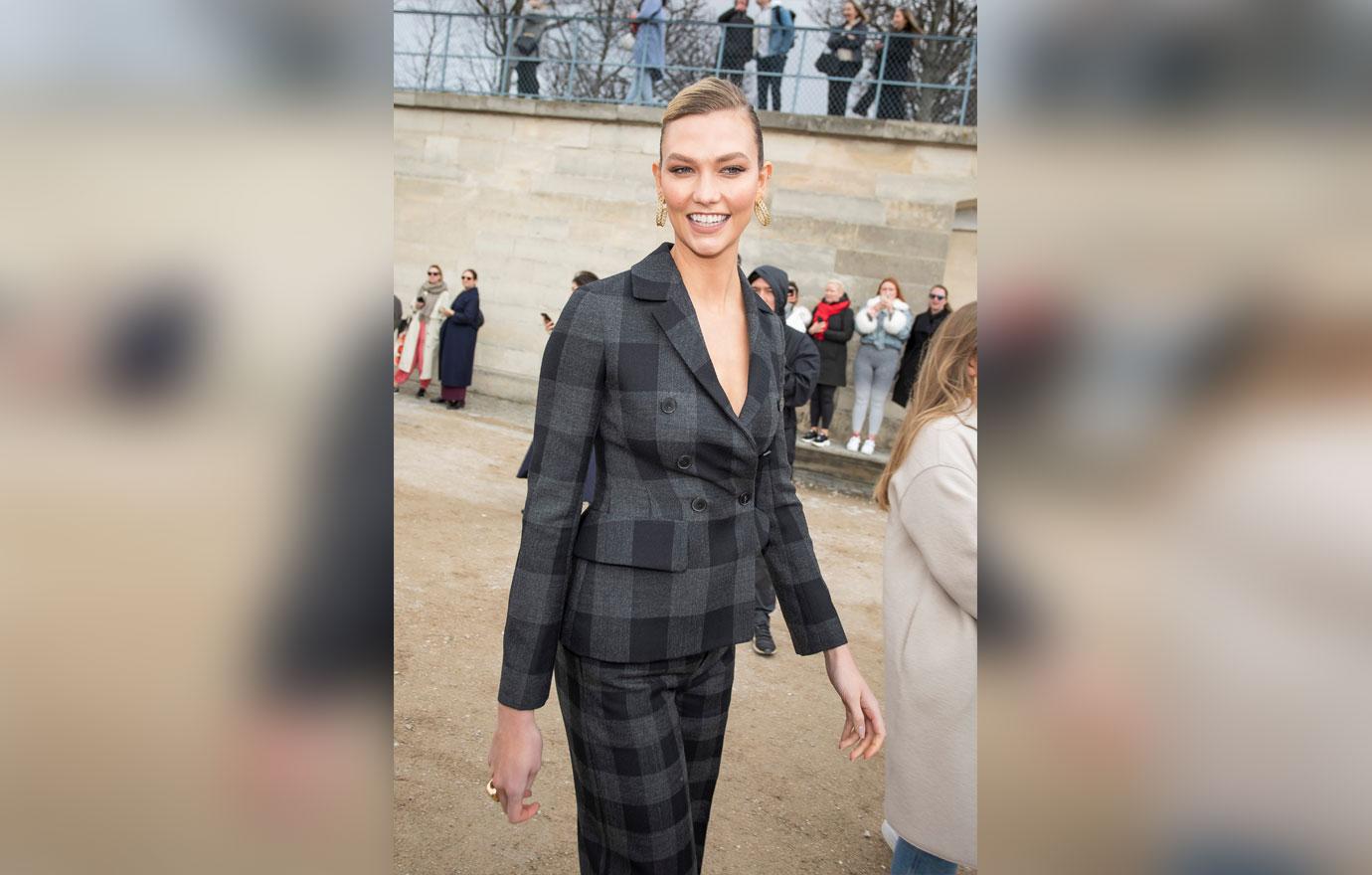 While enjoying her front row view of the show, Karlie Kloss sat next to Cara. The 27-year-old model rocked a black and grey plaid pants suit that revealed a hint of cleavage. She sported dewy-looking makeup and pulled her hair into a sleek bun.
In a similar fashion to Karlie, model Alexa Chung also opted for a plaid look that consisted of green and royal blue colors. The 36-year-old paired the look with black booties and wore a bold red lip.
Article continues below advertisement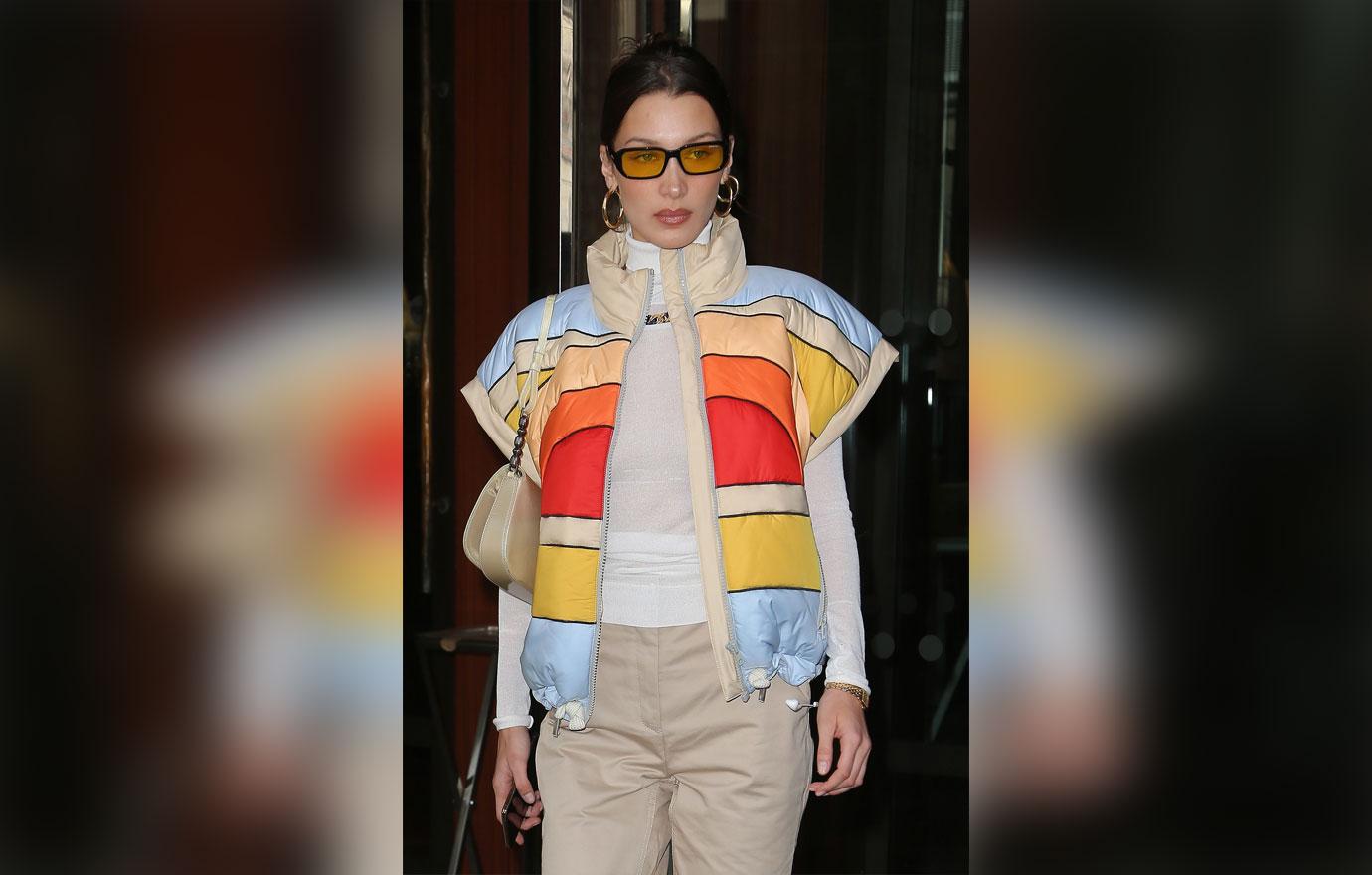 As for Bella Hadid, she rocked a multicolored vest, a white turtleneck and beige slacks. The 23-year-old also wore sunglasses and pulled her hair into a low bun. She rocked natural-looking makeup as she made her way to the show.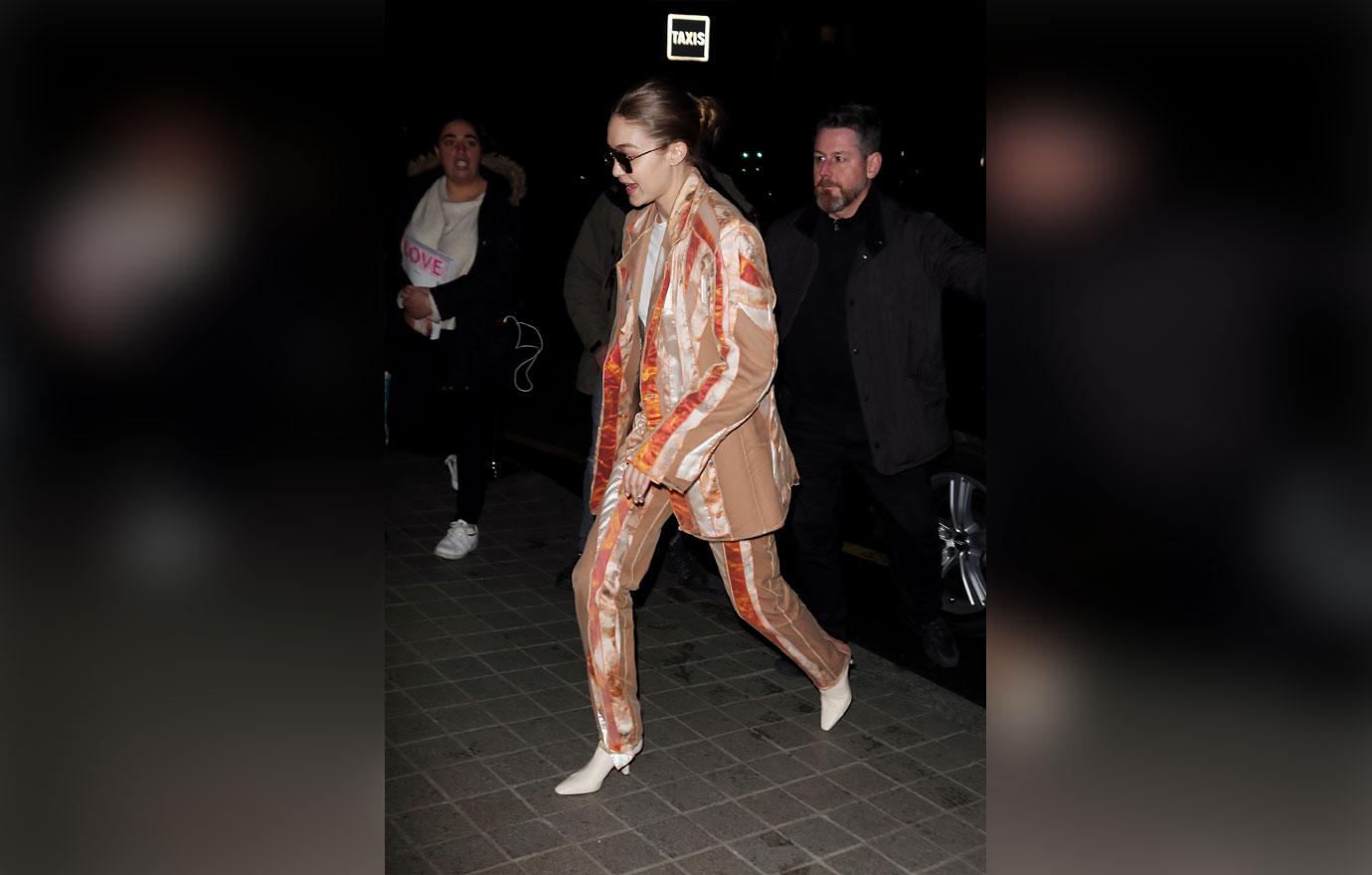 Bella's sister, Gigi, also stepped out in a colorful outfit. Zayn Malik's girlfriend, 24, looked stunning in a rose gold pants suit that featured red and orange stripes. One day prior, Gigi was captured out and about as she made her way to her fittings at Chanel. Keeping to her colorful theme, Gigi rocked a yellow trench coat and purple and orange sneakers.
Article continues below advertisement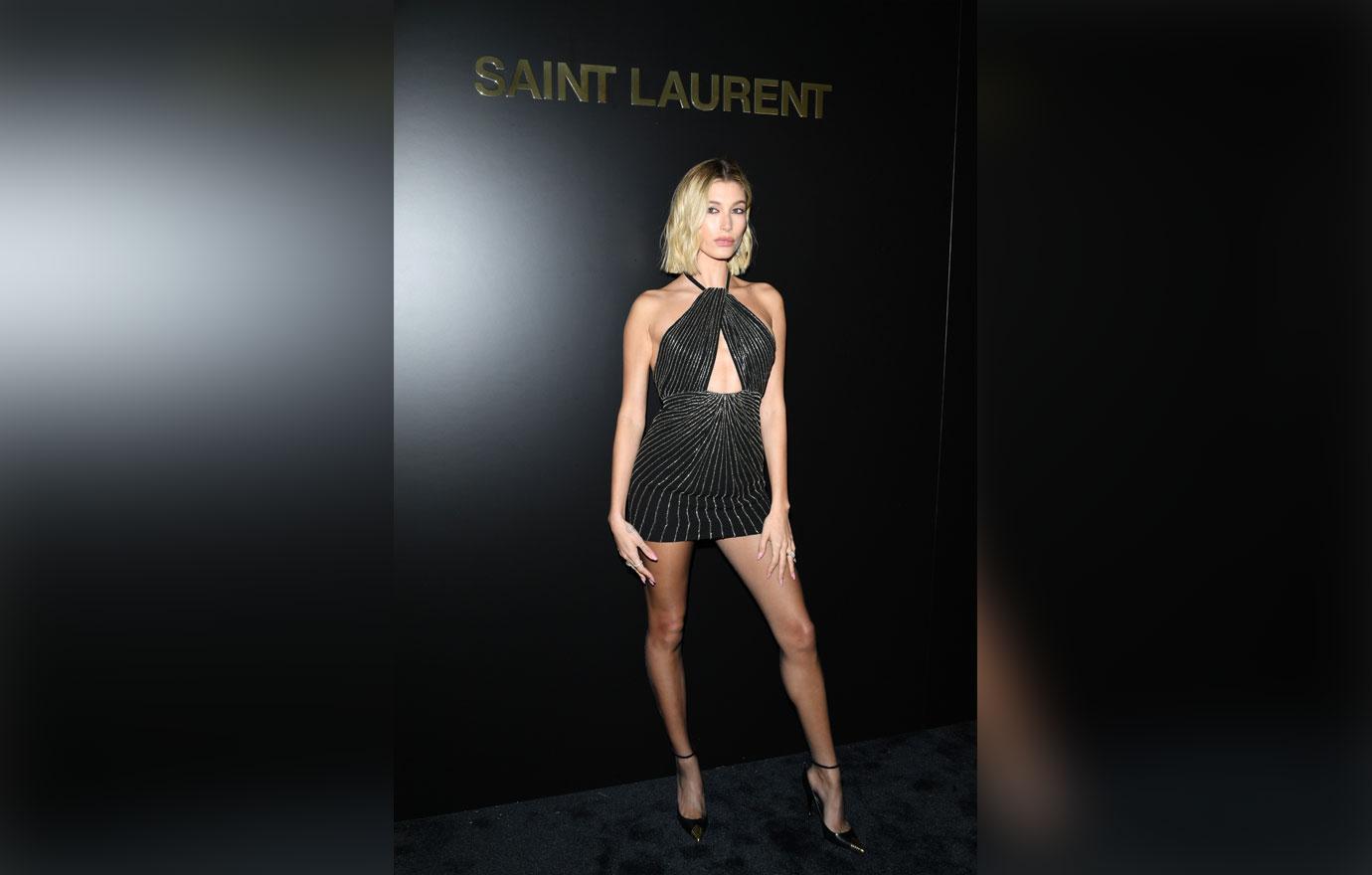 Later that day, Hailey switched into a sexy minidress that showed off her long legs and a hint of cleavage at the Yves Saint Laurent fashion show. She also styled her hair in loose curls.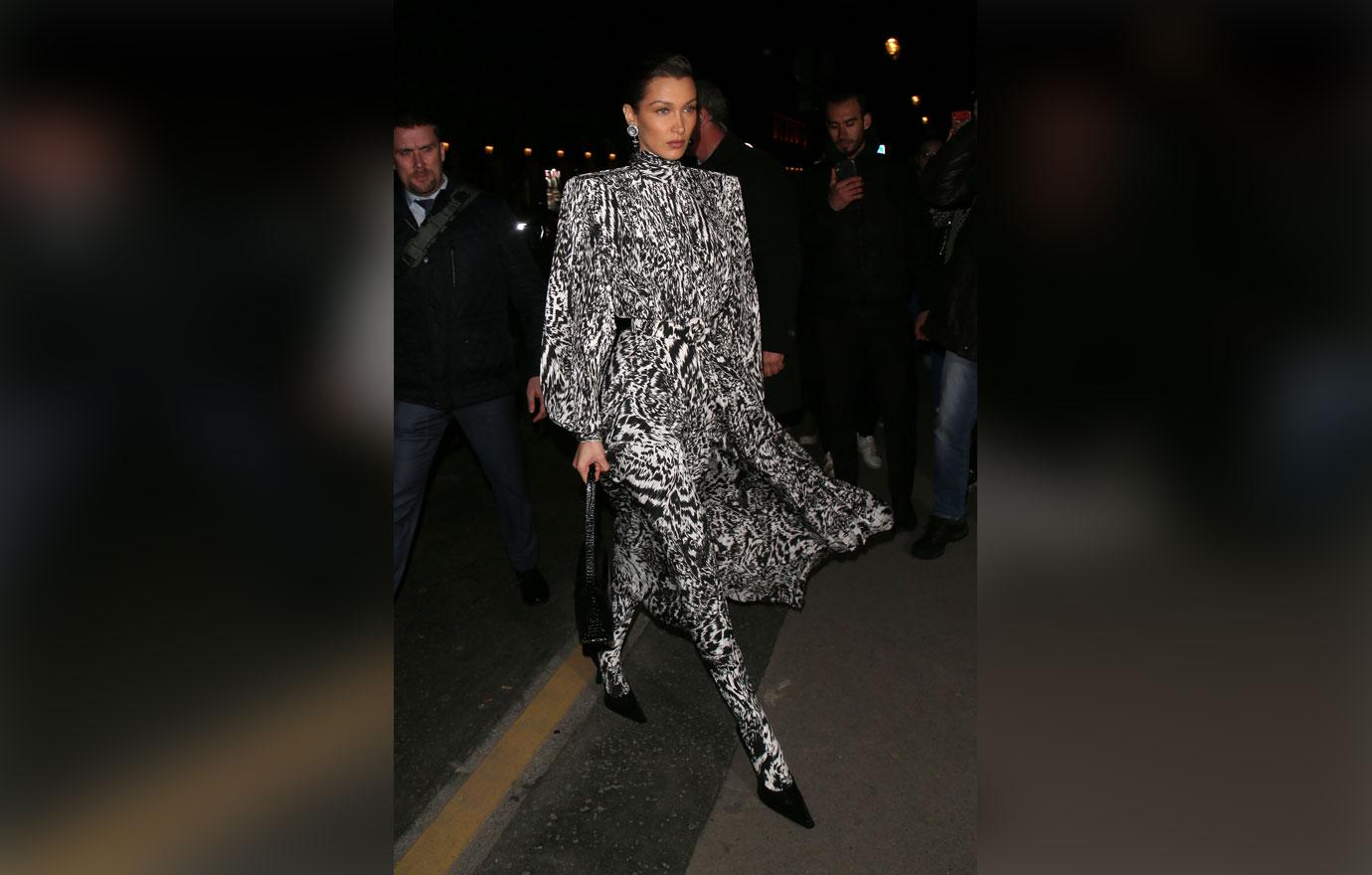 Bella was spotted in a fierce black and white ensemble.
Article continues below advertisement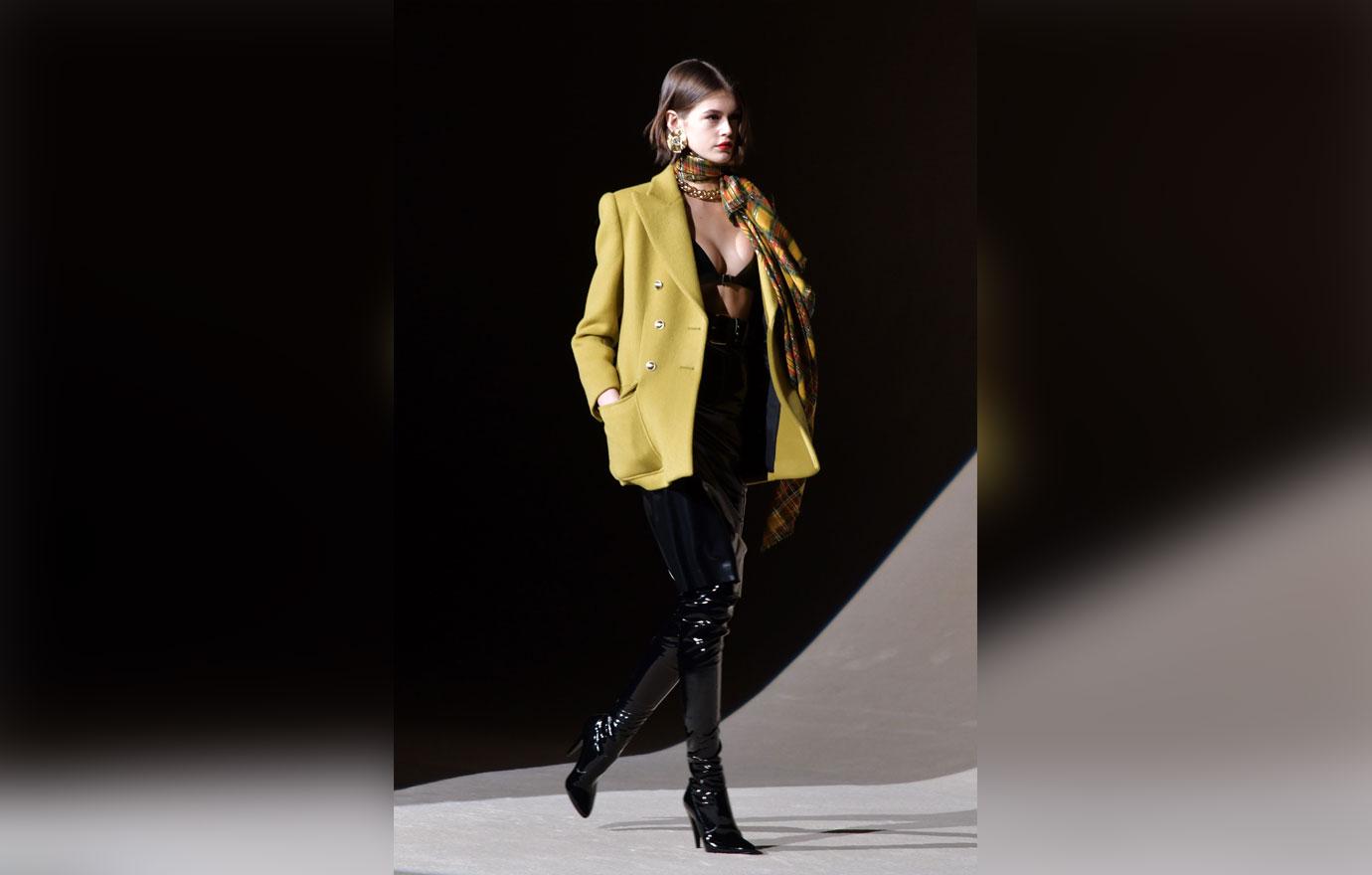 Kaia Gerber worked the runway in leather heels, a yellow jacket and black bra. She also sported a bold red lip.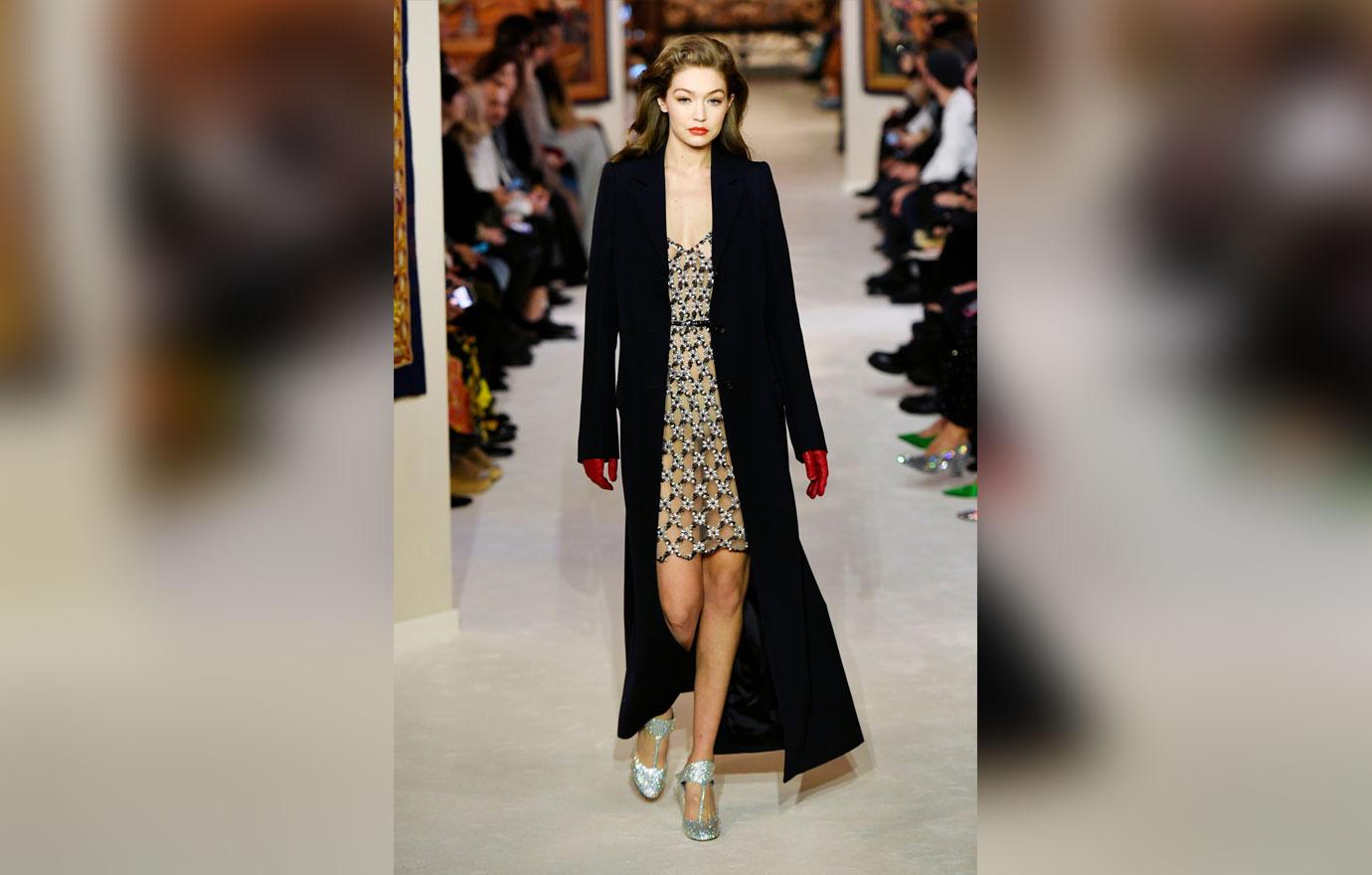 Gigi also proved that she was hard at work. She commanded the runway in a flower-designed dress, sparkly heels and red gloves.
Article continues below advertisement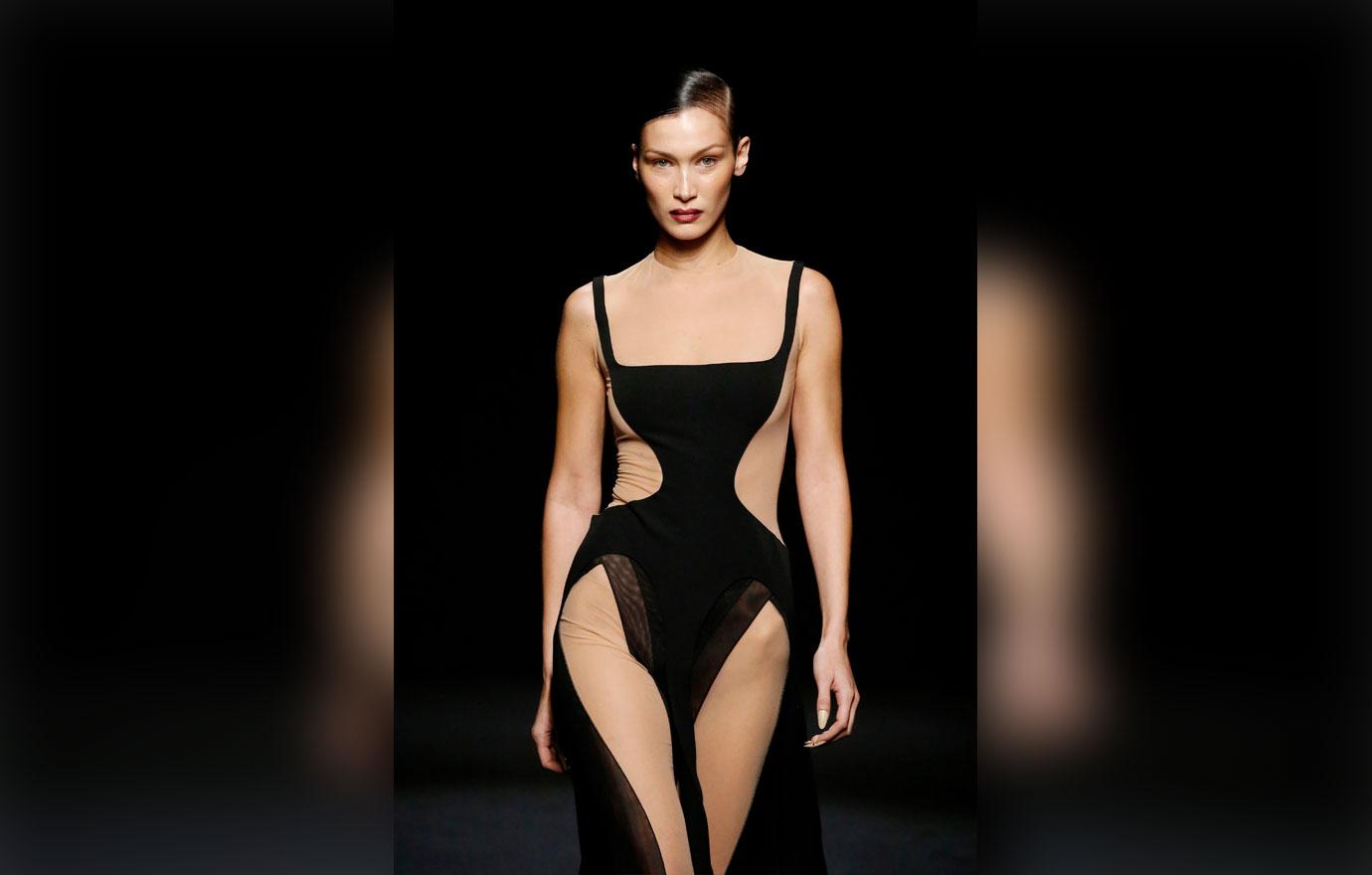 Like her sister, Bella also looked stunning for the Thierry Mugler fashion show with an outfit that left little to the imagination.
Hailey continued to show off her Paris street style. In one photo, she rocked a matching green blazer and skirt that featured gold buttons.
Article continues below advertisement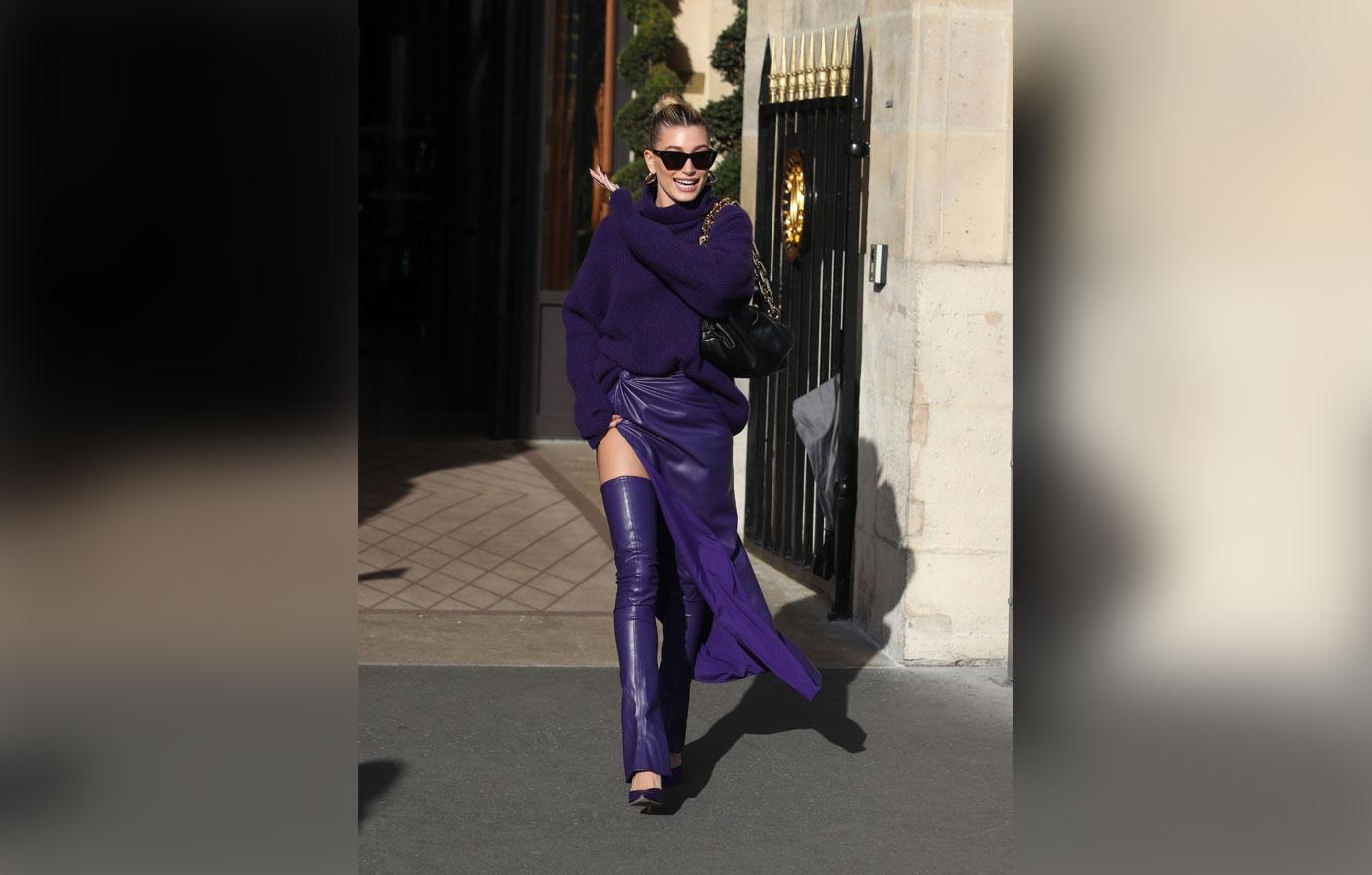 Later that day, she transformed into an all purple outfit with dark sunglasses.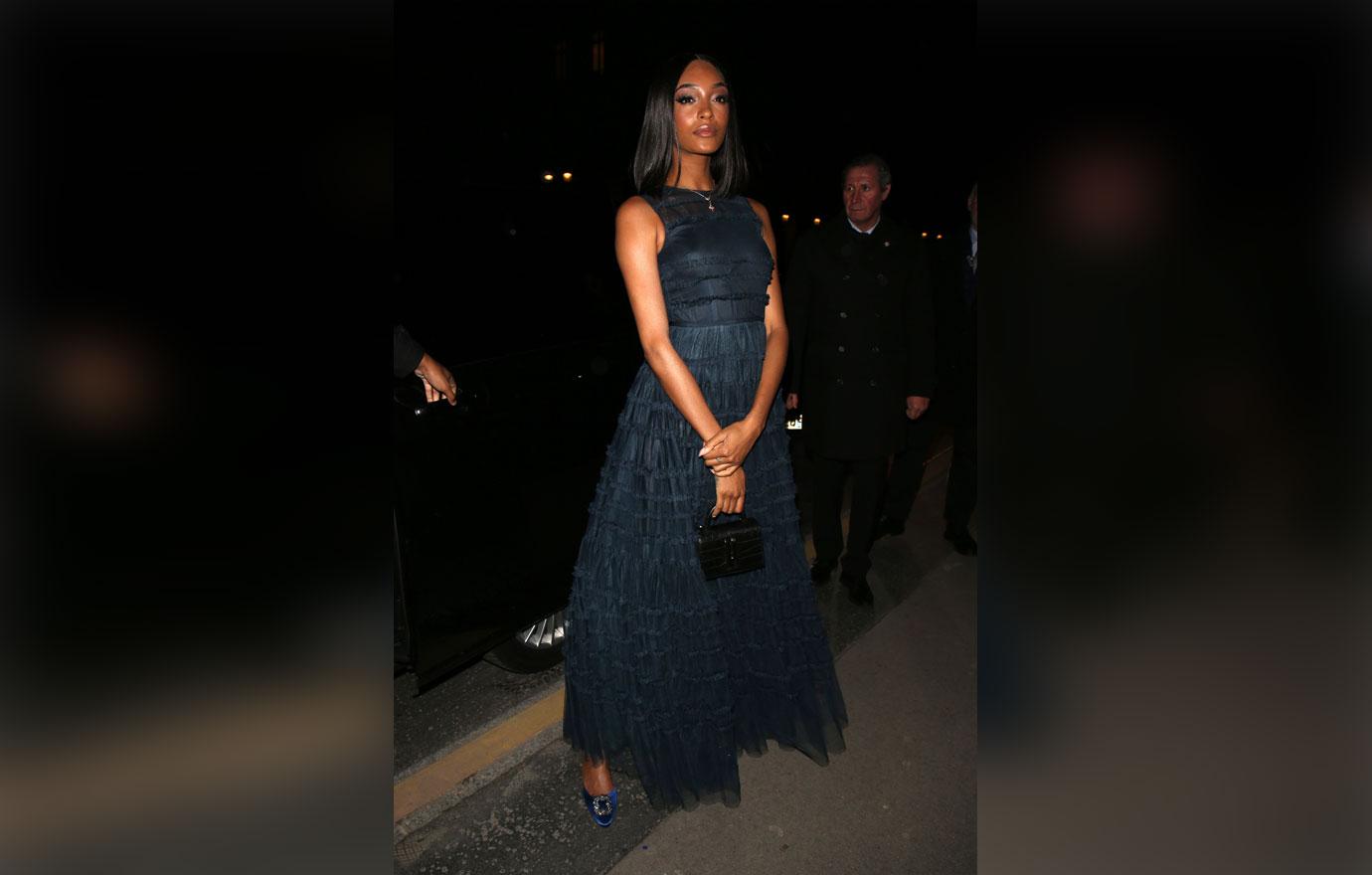 Model Jourdan Dunn looked breathtaking in a dark blue ruffled dress with dewy-looking makeup.
Article continues below advertisement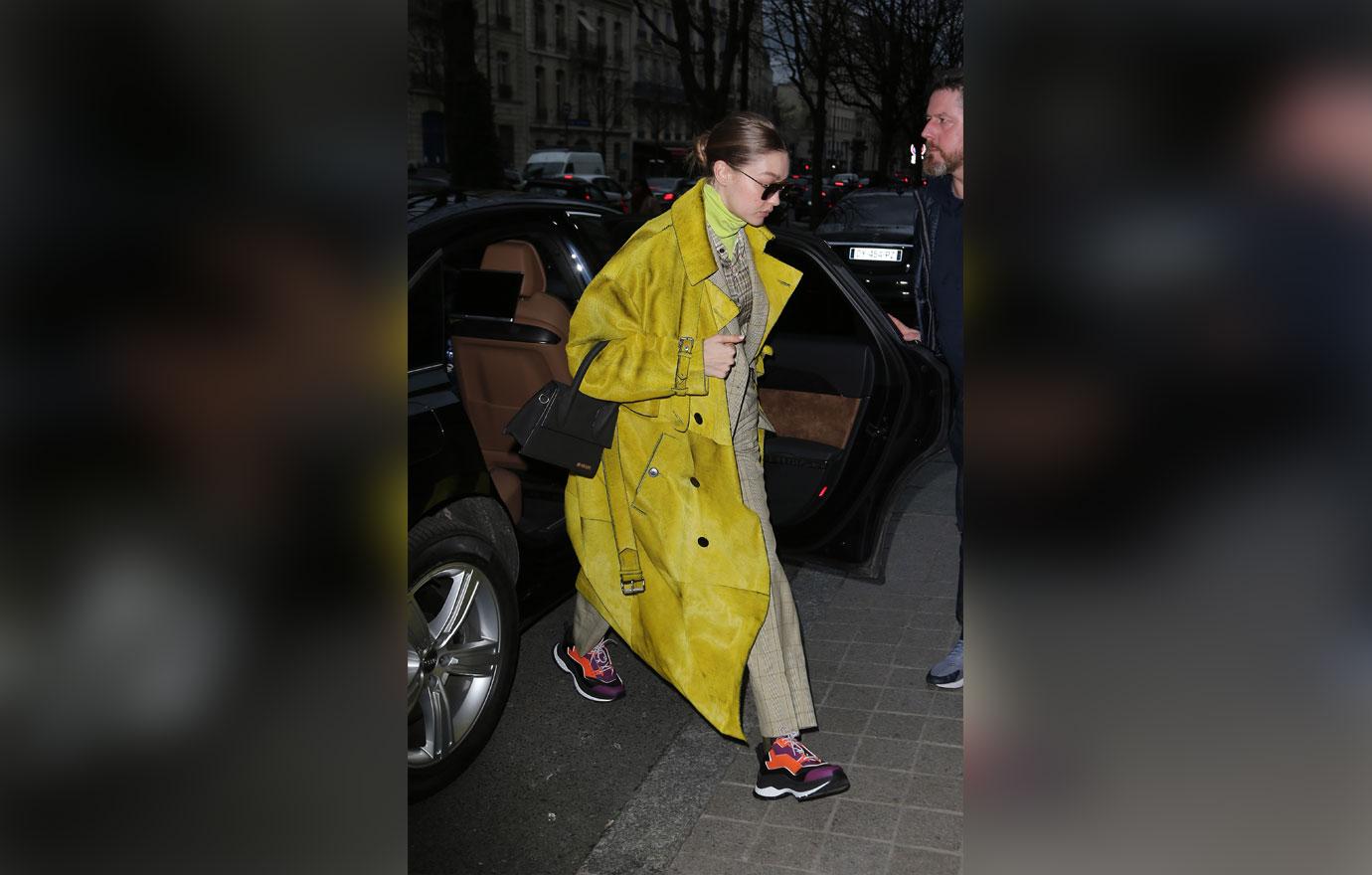 What do you think about the looks from Paris Fashion Week? Share your thoughts in the comments below!