PHOTOS
The Most Influential Moments in VMA History
There are certain VMA performances and awards that burn into your brain—and then there are the ones that actually had a major impact on pop culture. Relive the moments that changed everything!
Article continues below advertisement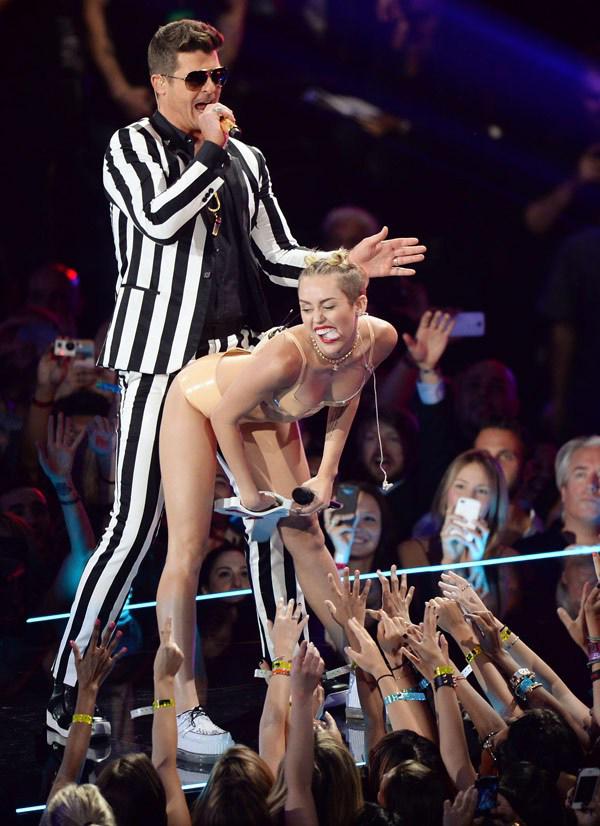 Miley Cyrus and Robin Thicke. The 2013 MTV VMAs. Those two phrases are synonymous. Miley and Robin collaborated for a "Blurred Lines"/"We Can't Stop" performance which, of course, went viral due to Miley's nude leather costume and her excessive twerking. Celebs were shocked, fans gasped—basically the entire world didn't know what was happening. The duo's performance famously received more tweets than the Super Bowl. Talk about making an impression.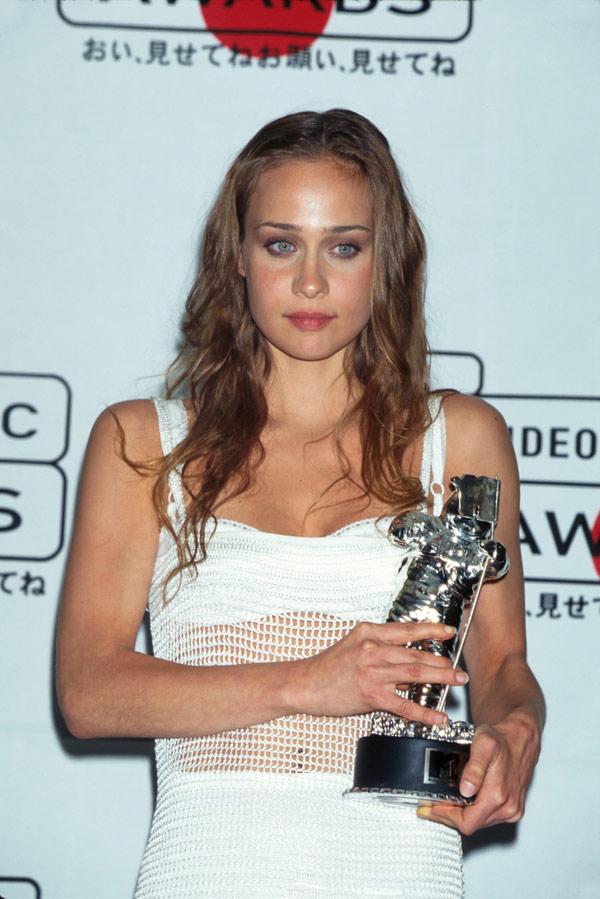 Oh, Fiona Apple. The then 20-year-old accepted a VMA at the 1997 show and unleashed a diatribe against the industry and the creation of 'cool,' cementing her rep as the bad girl of music.
Article continues below advertisement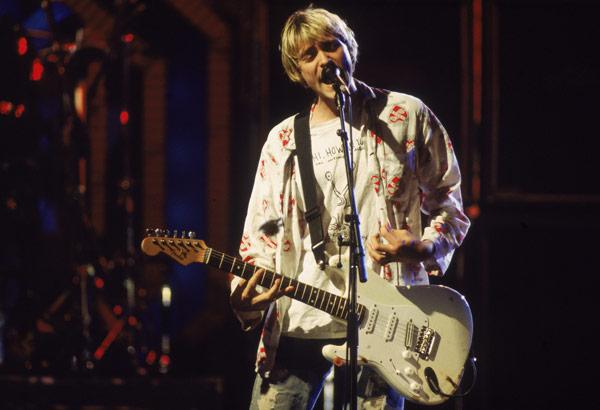 At the height of their fame, Nirvana toyed with MTV execs by starting to play their controversial song "Rape Me" before seguing into "Lithium."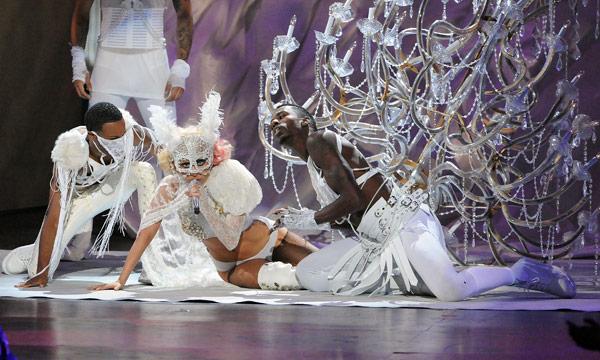 Lady Gaga was in the first few months of her fame when she performed "Paparazzi" at the 2009 VMAs. In the bizarre performance, she drenched herself in blood and screamed and writhed on the floor. World, meet Gaga.
Article continues below advertisement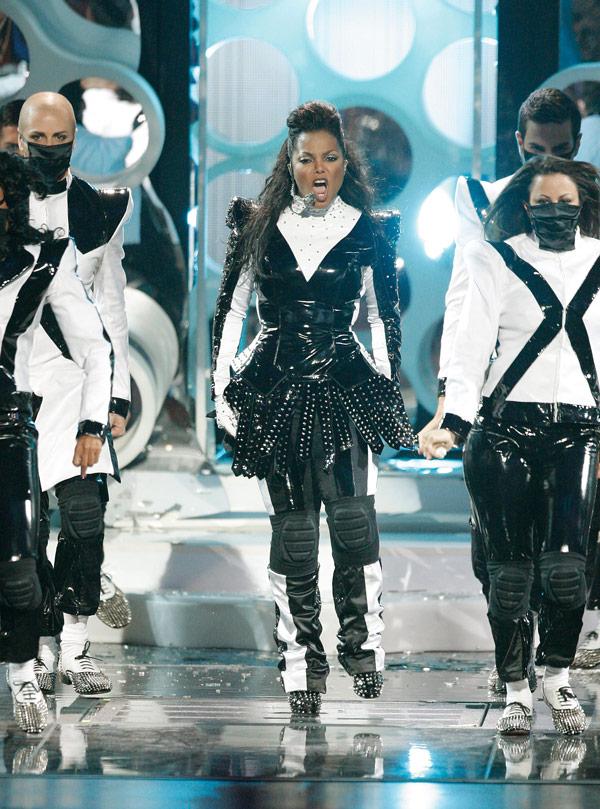 Less than three months after Michael Jackson's death, his sister Janet ended a tribute to him by dancing her half of their duet, "Scream." Of all the tributes that went on in 2009, it was far and away the most moving.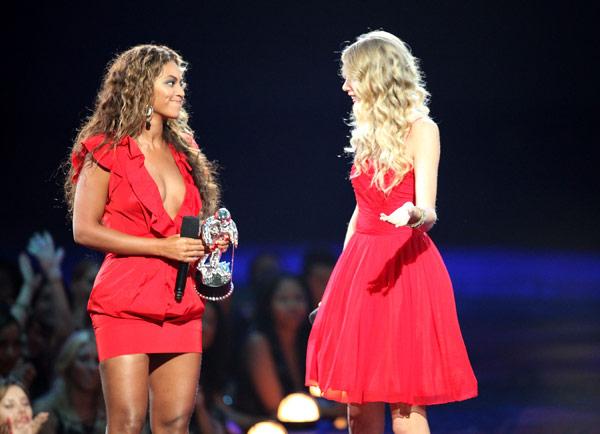 You probably remember Kanye interrupting Taylor Swift, but how about when Beyonce won a VMA later in the night at the 2009 show, and brought Taylor back out to give a speech? Both women won for female solidarity.
Article continues below advertisement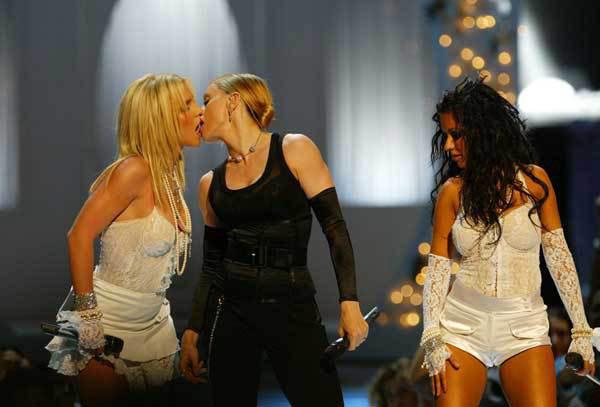 Okay, so Christina Aguilera got gypped. Madonna smooched both pop princesses that night, but the live same-sex/torch-passing that everyone remembers is her blessing on Britney Spears.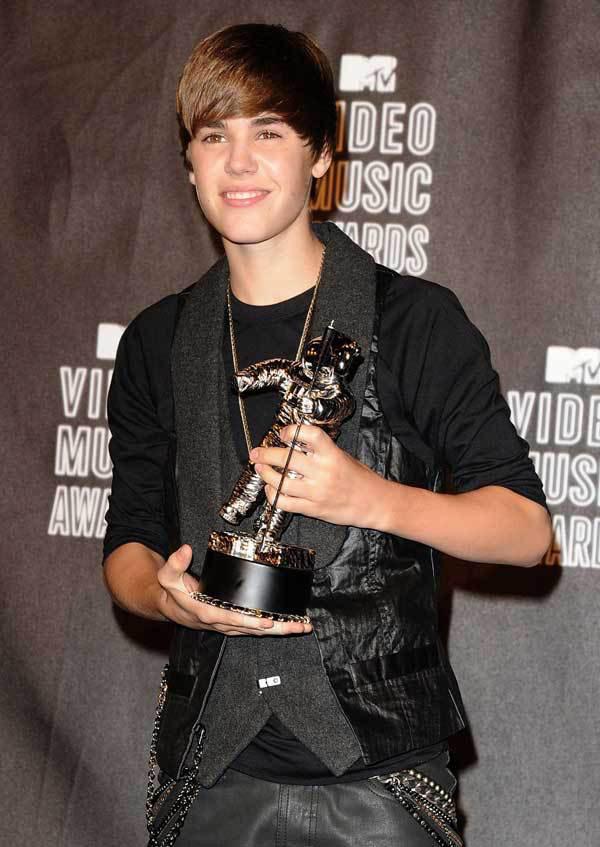 Can you remember a time before Justin Bieber arrived? His "Best New Artist" win in 2010 made him the youngest person, at 16, to ever take home a moonman, unofficially kicking off the teenybopper rage of the last few years.
Article continues below advertisement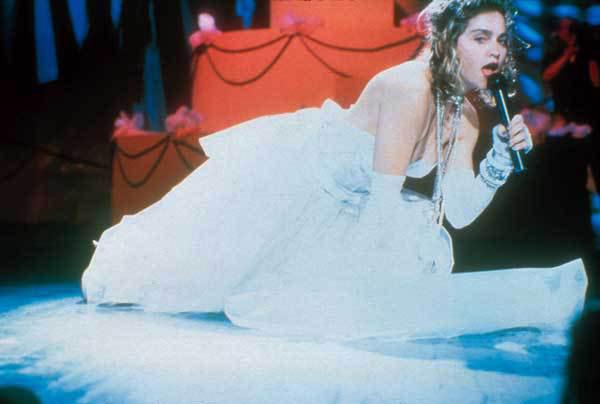 It was the first VMAs ever, and Madonna kicked things off by singing about being a virgin while wearing a lace, corseted wedding dress. Pop singers have been trying to top it ever since.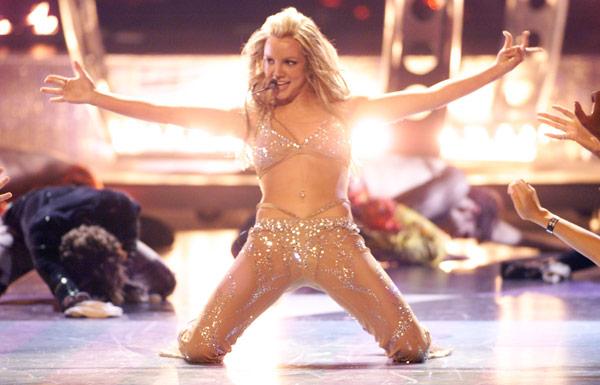 One gal who got close: A high-school aged Britney Spears, who stripped off her clothes to reveal a nude costume at the 2000 VMAs. How was anyone supposed to just play an instrument and sing after that?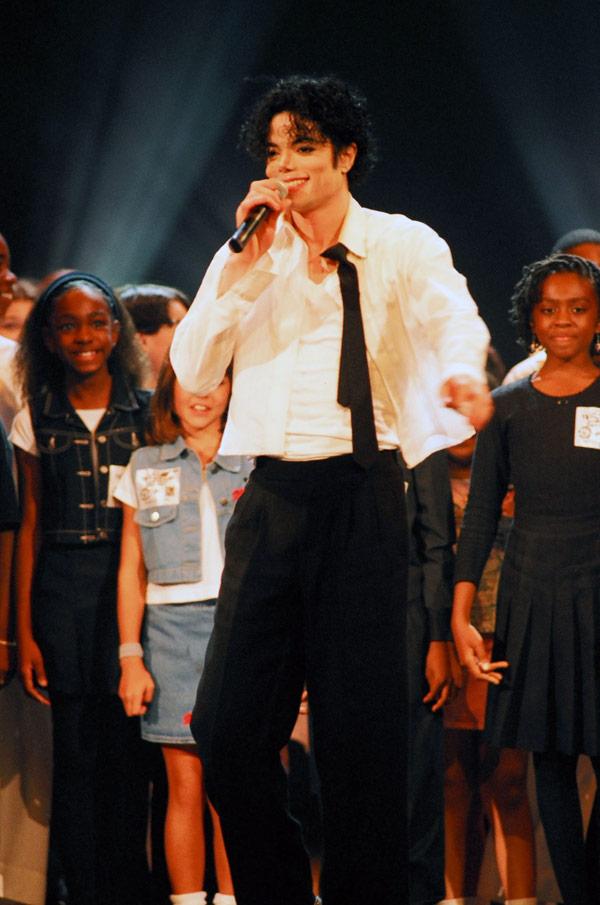 MTV has given out their Video Vanguard Award, a sort of lifetime achievement honor, since that first '84 show. But in 1991 it was renamed the Michael Jackson Video Vanguard Award to reflect the fact that no one has had an impact like MJ.