PHOTOS
7 Times Madonna Passed the Torch to Another Pop Star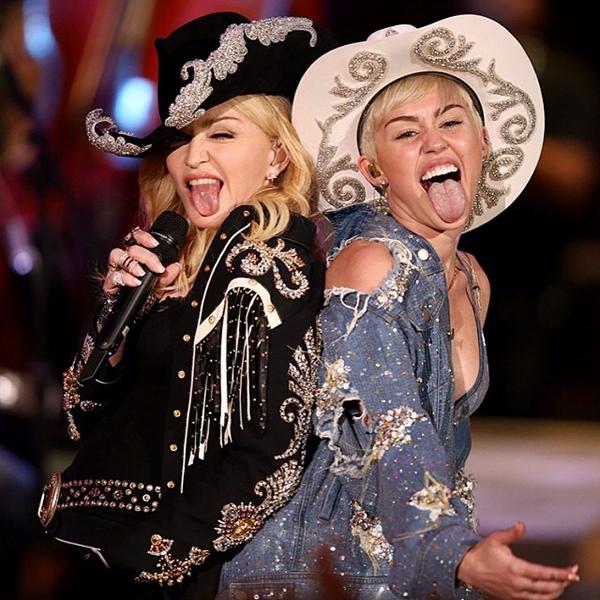 Madonna has been the queen of the music industry for thirty years now. How does she choose to remind us of her power? By constantly finding her way into other pop stars' performances and appearances, thus giving them her royal blessing. Check out a few examples!
Article continues below advertisement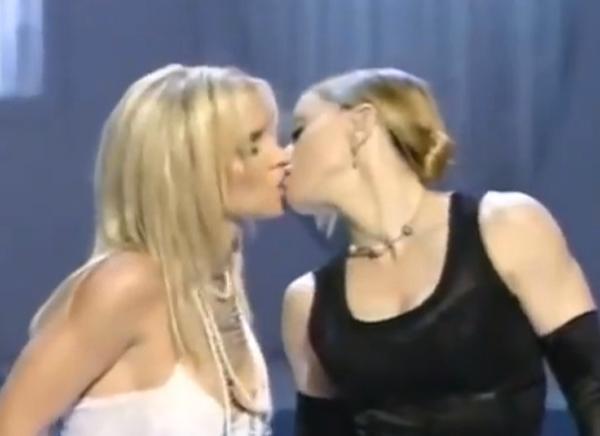 It all began with a kiss. Madonna smooched both Britney Spears and Christina Aguilera at the 2003 VMAs after they recreated her infamous "Like a Virgin" performance.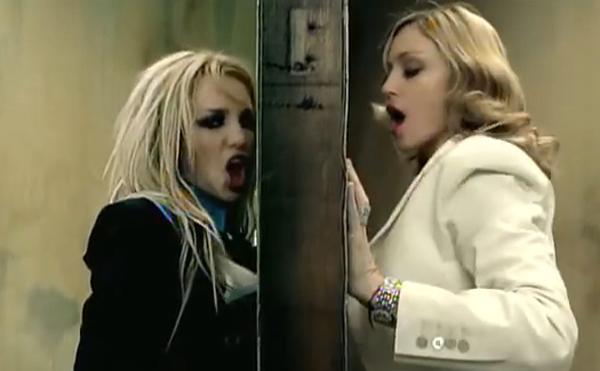 Madonna and Britney Spears' spit-swapping was just the beginning of their collaborations, though. Their song "Me Against the Music" came out right after the VMAs.
Article continues below advertisement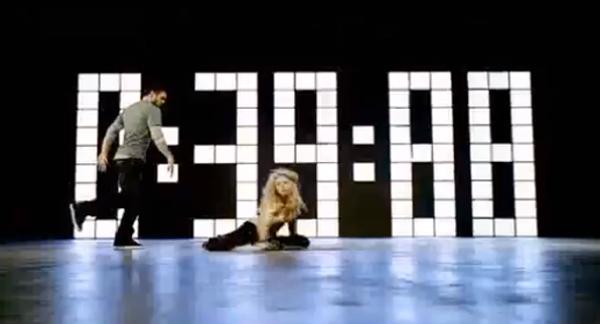 Madonna then teamed up with Britney's ex Justin Timberlake in 2008 for the dance song "Four Minutes."
tumblr_m1emcjc1xm1qejgz3o1_500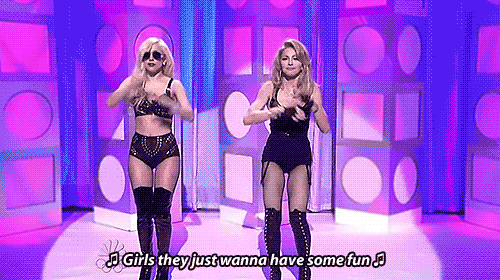 Rivalry? What rivalry? Madonna poked fun at her beef with Lady Gaga by appearing alongside the star in a faux catfight on Saturday Night Live in 2009.
Article continues below advertisement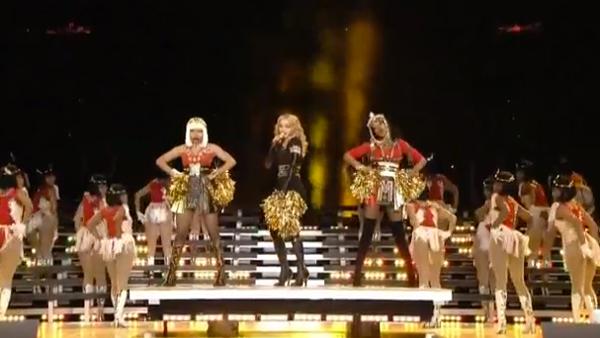 In the most watched Super Bowl half-time show of all time, Madonna performed with cheerleaders Nicki Minaj and M.I.A. by her side in 2012.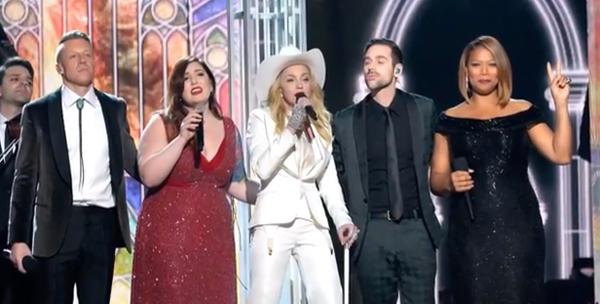 At the 2014 Grammys, Madonna appeared during a performance by Macklemore, Ryan Lewis, Mary Lambert, Queen Latifah to help preside over 33 weddings, including those of same-sex couples. She managed to steal the show even in that environment!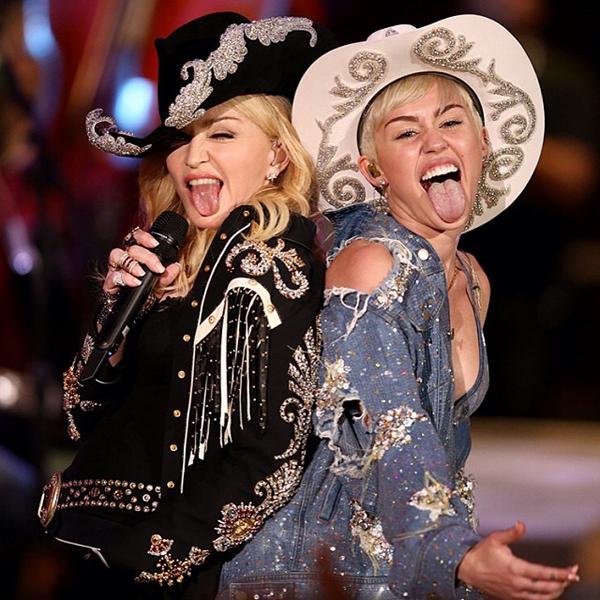 Madonna appears on Miley Cyrus' very special "Unplugged" special on MTV... and she even imitated Miley's tongue move! Get your own thing, Madonna.