PHOTOS
A New Duggar Love Story: Josiah And Lauren Duggar's Relationship History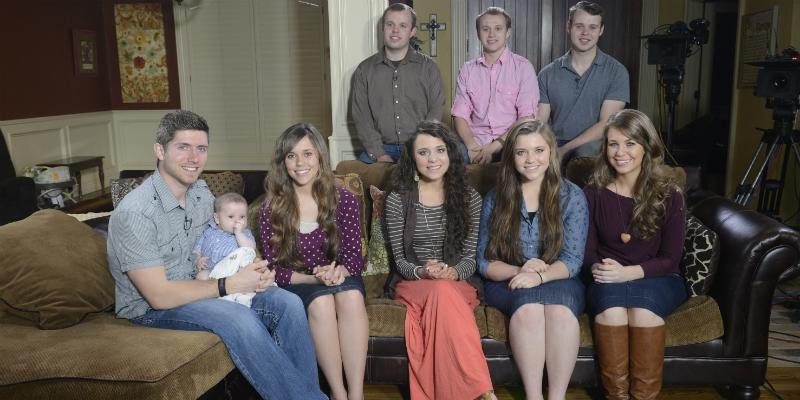 There's always a blazingly fast romance in the Duggar household. And Josiah Duggar and Lauren Swanson had a love story that was no different. The young couple felt sparks flying between them and shortly after their first date they said, "I do!" OK, so they did wait six months before tying the knot but still.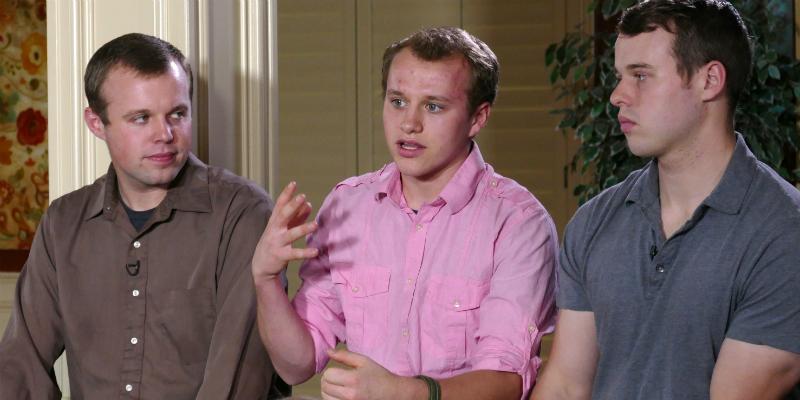 Article continues below advertisement
August 2015: Making Room For The New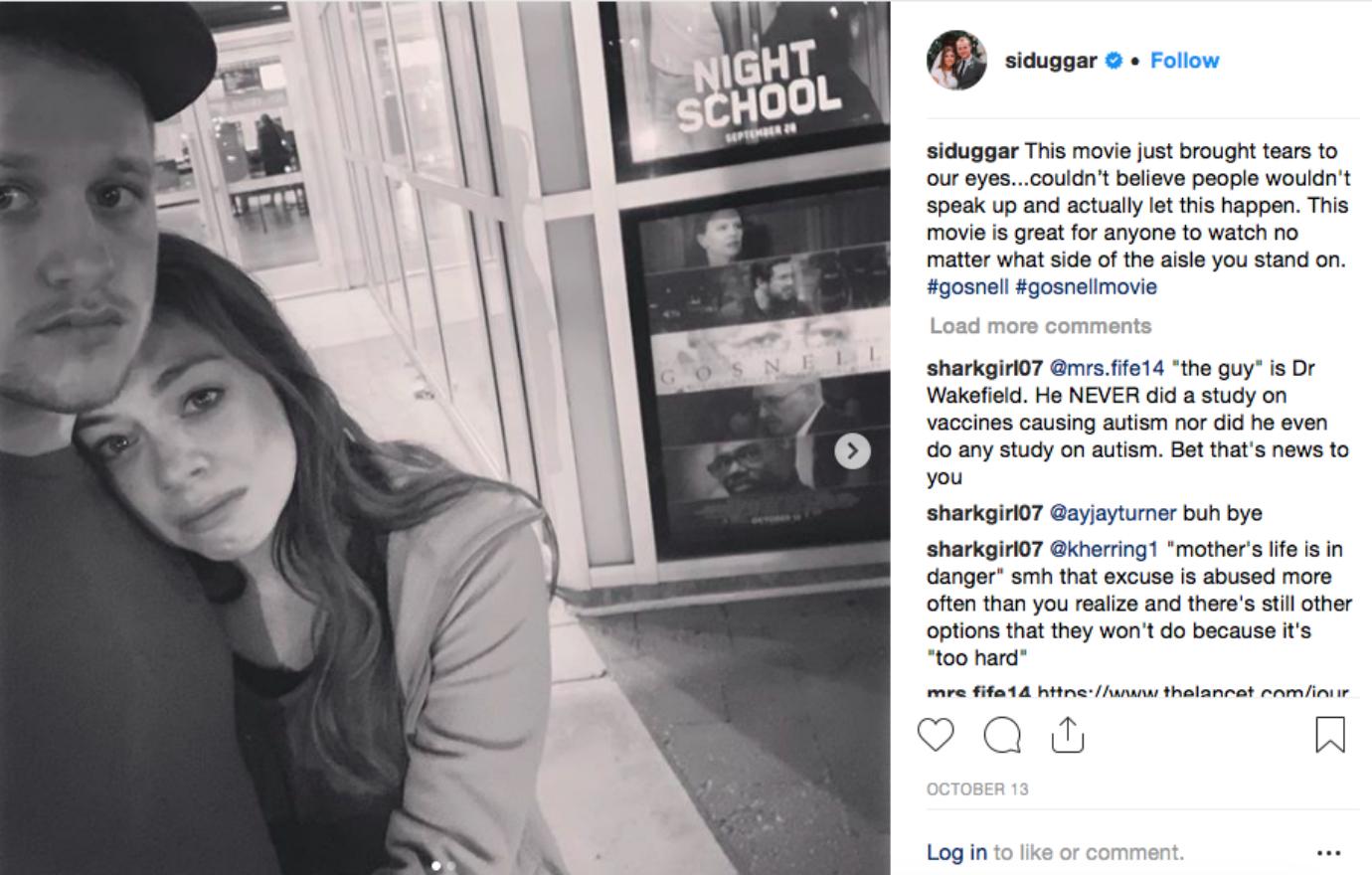 Josiah ended his four-month courtship with Marjorie Jackson. This was probably a good thing considering that both were just teens. The Duggar family released a statement to People about the end of the relationship.
"Both Josiah and Marjorie have enjoyed getting to know each other and to build their friendship over the past months. We are so grateful that they each are seeking the Lord's will for their future. A few weeks ago Marjorie and Josiah agreed to end their courtship, keeping in step with what they believe the Lord's will is."
January 2018: Sparks Fly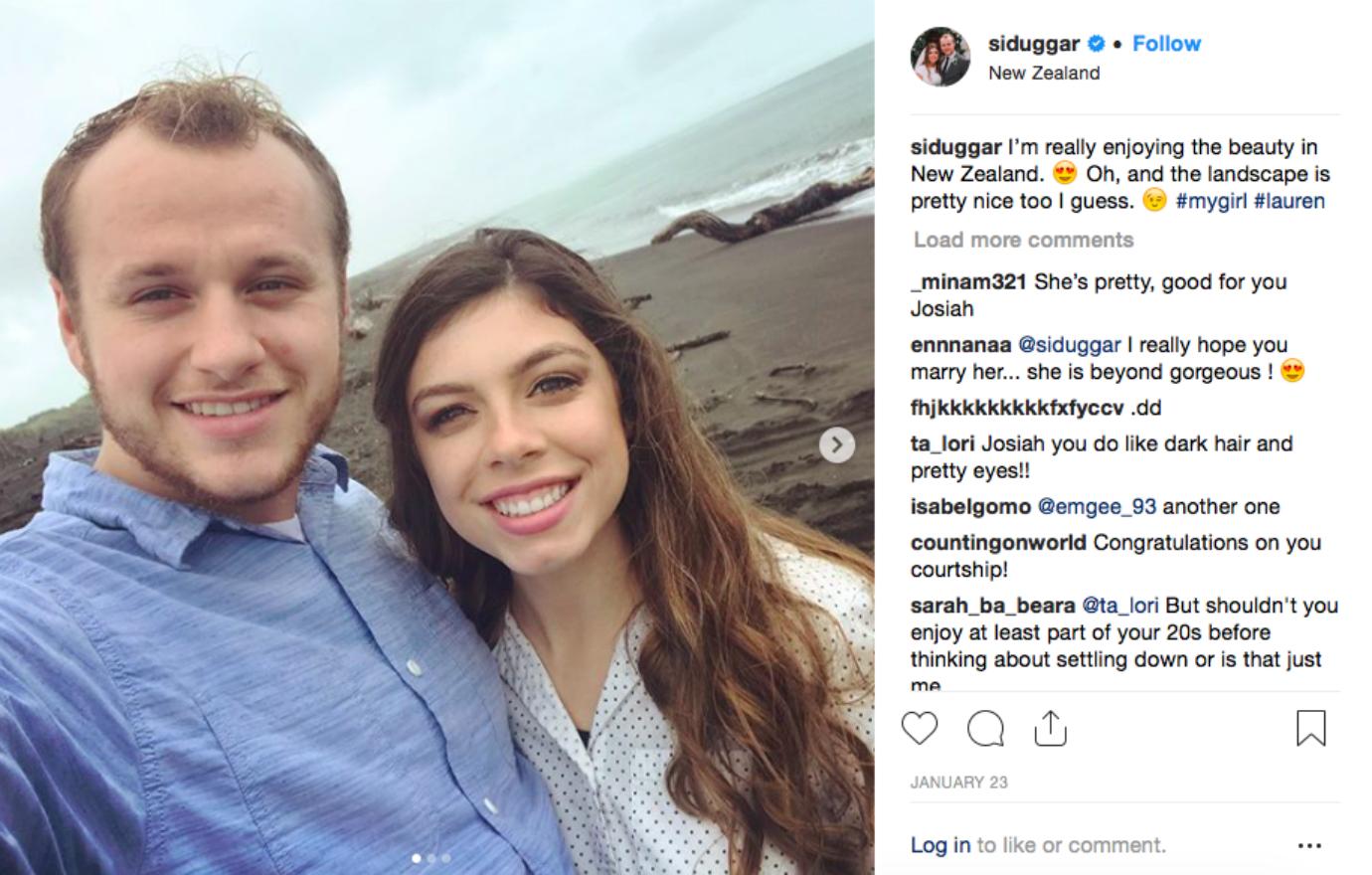 Lauren supported the Duggar family on a trip to Australia and New Zealand where they spoke at a conference. Around this time the cameras caught the two looking very friendly with each other.
January 23rd 2018: Officially A Couple
The rumors were confirmed when Josiah and Lauren officially announced that they were courting. Another statement to People unfolded with the two saying, "It's truly an exciting time for us, as we take this big step in establishing a relationship, getting to know one another even better and praying together toward our future. We are thankful to God and our families for the love and support we've received in starting this new chapter of life and look forward to sharing it with others as the future unfolds."
Article continues below advertisement
March 2018: Engaged
A few months later they were engaged. This time the Duggar family took to their website to share the happy news with friends, "We are so excited to announce that Josiah and Lauren are officially engaged!! We have prayed for many years that the Lord would bring the right spouses to each of our children. We have known Lauren and her family for a very long time and have seen how she has grown in her knowledge and understanding of the Lord."
Article continues below advertisement
April 2018: So Happy Together
The two lovebirds began sharing Instagram images of them together. They spent Easter Sunday together and shared the photo with the caption, "Happy Resurrection Day!"
Article continues below advertisement
May 2018: Planning A Wedding
The happy couple set up their registry at Bed Bath & Beyond. Josiah shared a pic of the couple with the caption, "She enjoys shopping, and I enjoy being with her! Happy Monday!"
Article continues below advertisement
June 2018: Married At Last
Lauren officially became a Duggar on June 30th, and Josiah, who was 21 years old at the time, shared his first kiss with his lovely wife. In typical Duggar fashion, they released a statement on their website about the happy day, "What a joy it is to be husband and wife! Our wedding day was absolutely perfect! What was even more perfect was to see my beautiful bride walking down the aisle."
Article continues below advertisement
August 2018: The Honeymoon
Lauren and Josiah honeymooned in Vienna because she loves The Sound of Music, which took place there.
Article continues below advertisement
November 2018: Pregnant?
Pregnancy rumors swirled when fans noticed that the Duggar timeline was a little off with Josiah and Lauren. Generally, Duggar relationships began with a courtship followed by an engagement announcement six to twelve weeks later. The wedding would come three months later and three months after that a baby announcement. With a June wedding and no baby news on the way, fans worried that the couple were going to deviate from Duggar traditions in a big way.