PHOTOS
Aaron Paul's Daughter Makes SDCC Debut — In Cosplay!
Aaron Paul made everyone's hearts flutter when he brought his baby daughter, Story, to AMC's Breaking Bad 10th Anniversary panel at San Diego Comic-Con on Thursday July 19. Read on to see all the adorable moments!
Article continues below advertisement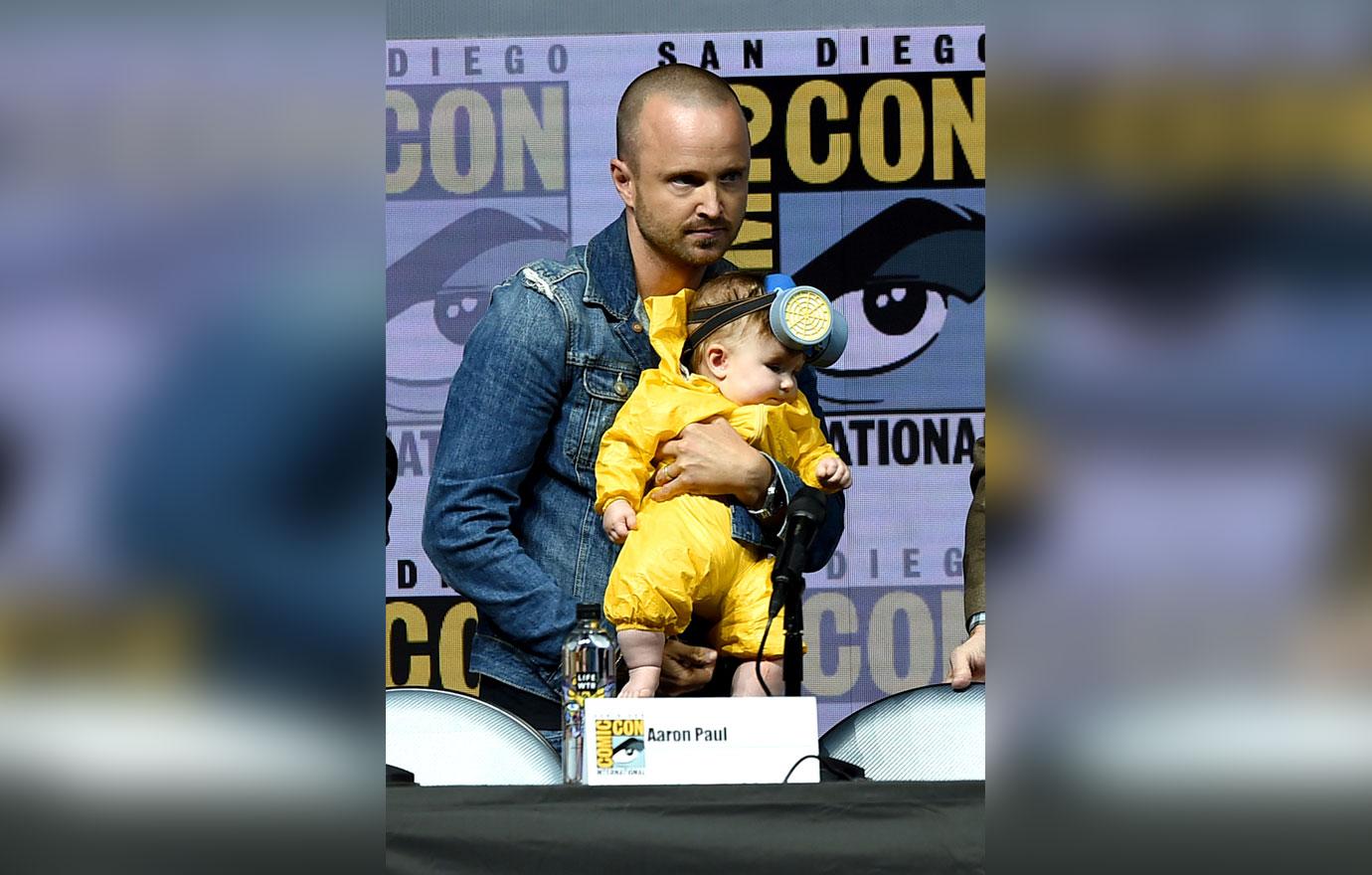 The doting daddy dressed up his five-month old daughter in cosplay as a mini Jesse Pinkman. Aaron played the meth dealer for five seasons on the critically acclaimed drama.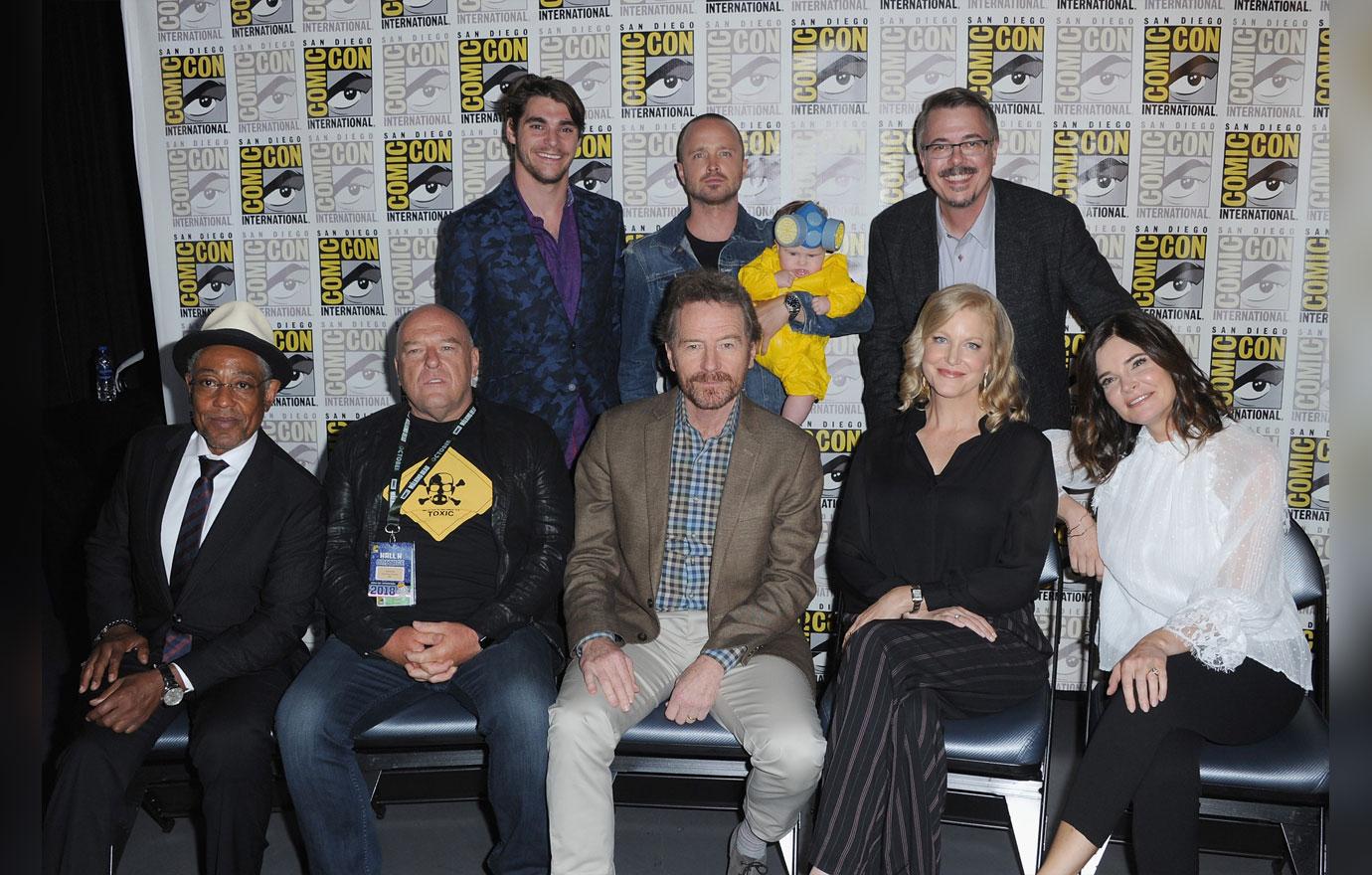 Story wore the yellow and blue hazmat suit that became iconic during the series' run.
Article continues below advertisement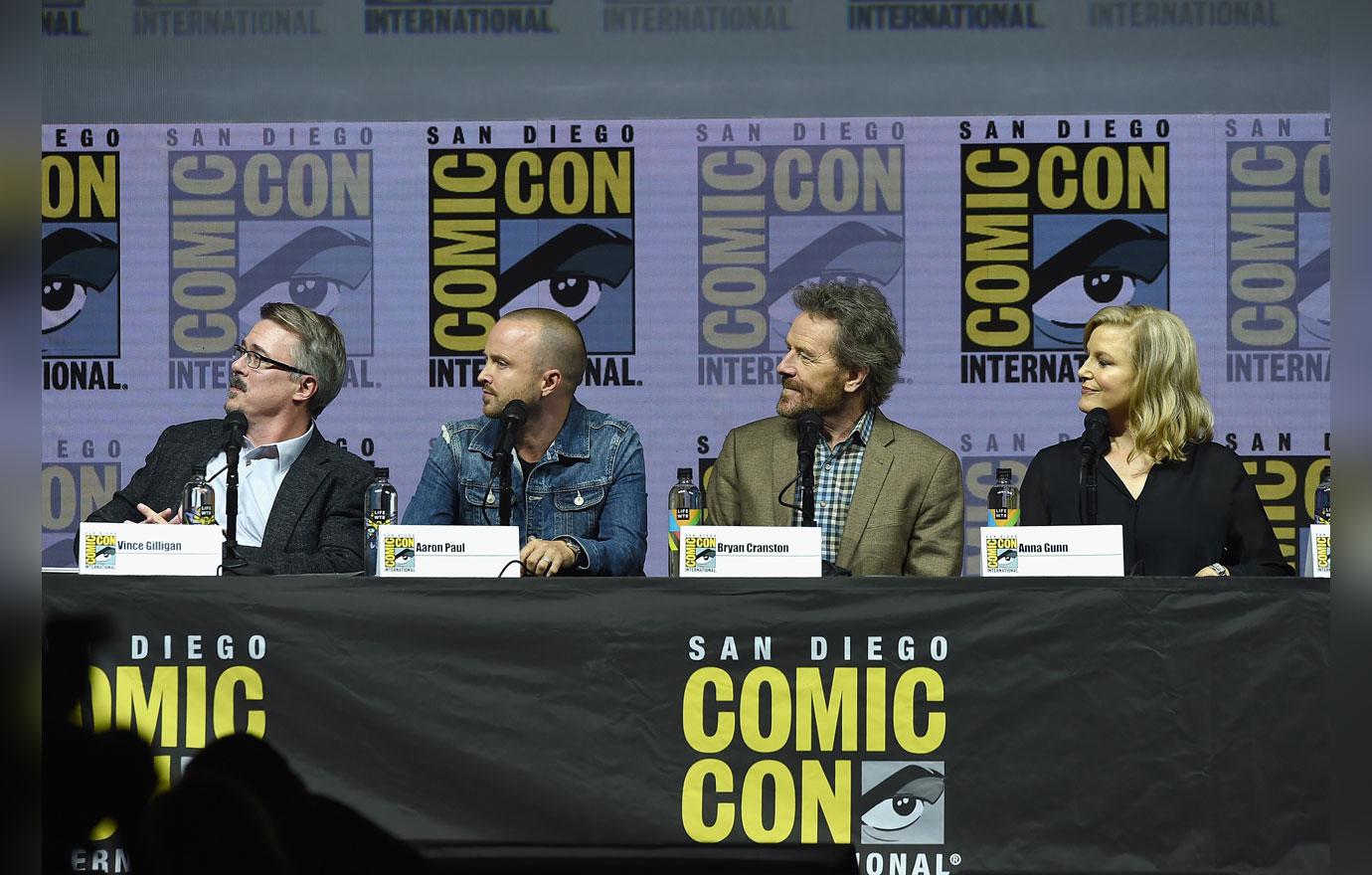 The audience at Hall H during SDCC couldn't help but gush pver the little tyke's outfit that paid homage to her father. Before the event began, Aaron said "Is my wife here? She's supposed to come pick my baby up!" The audience roared with laughter.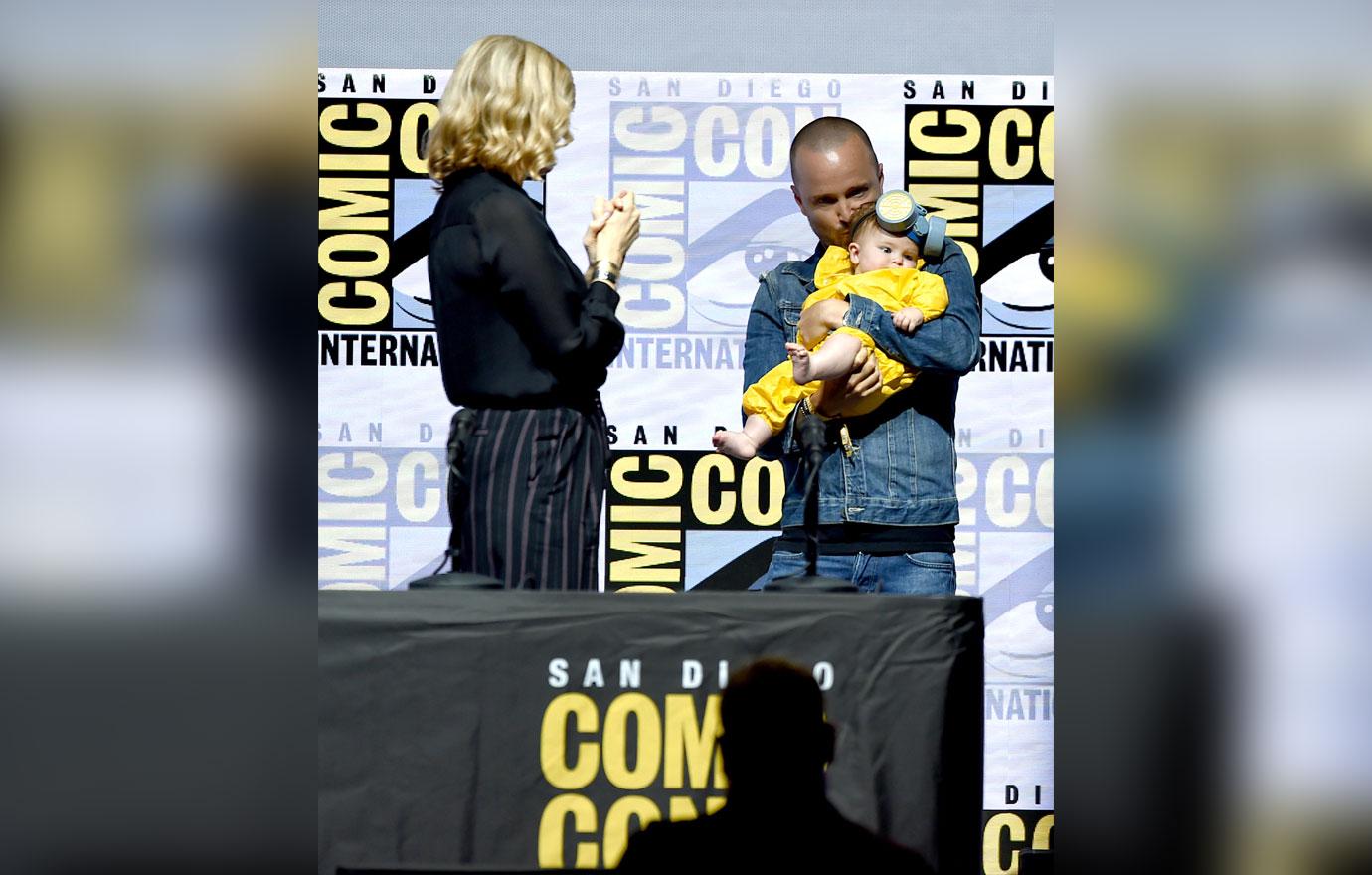 The 38-year old shared an Instagram selfie with his daughter during the panel. They made quite the pair!
Article continues below advertisement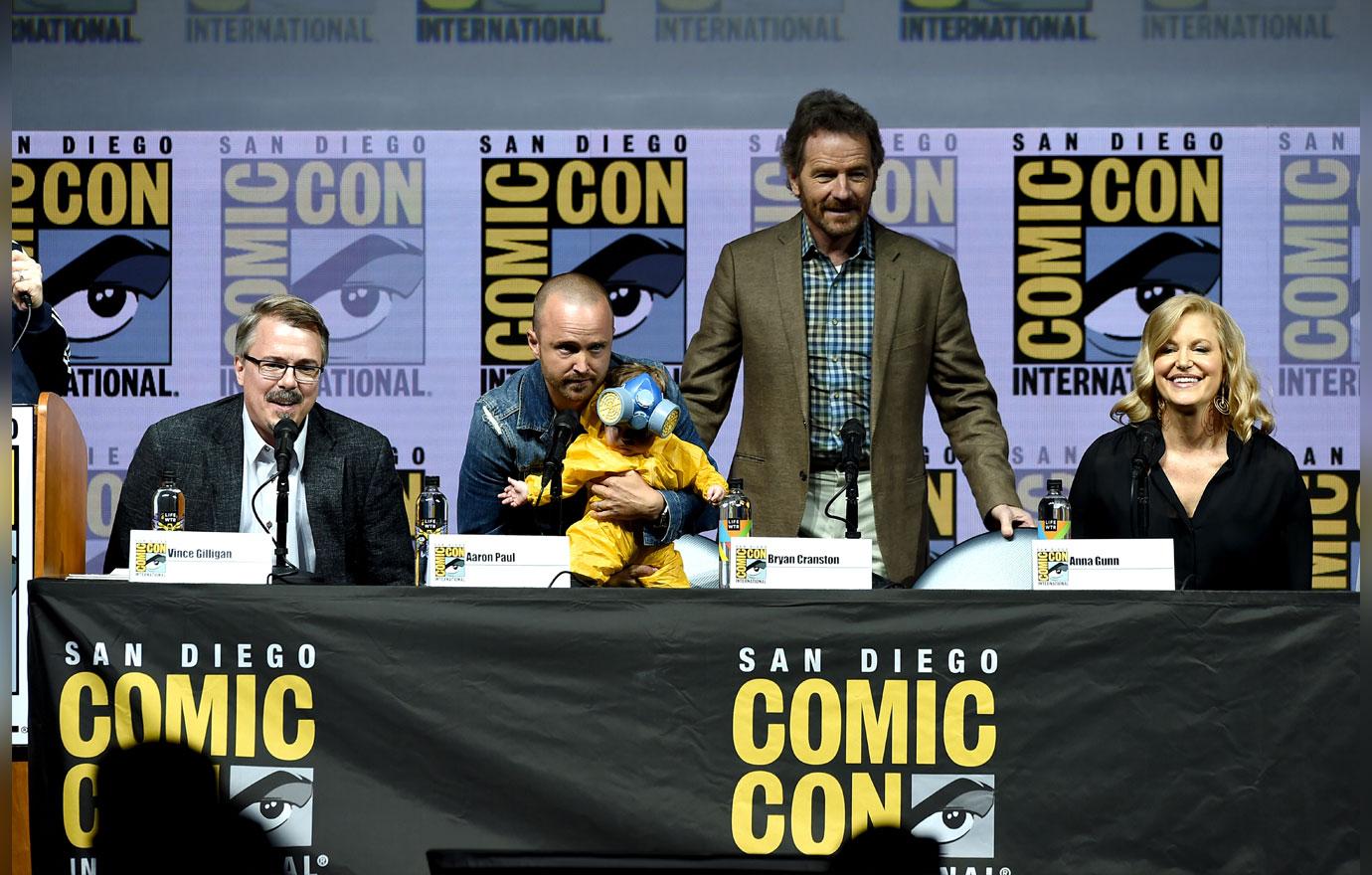 Paul and his wife, Lauren Parsekian, welcomed their daughter on February 6.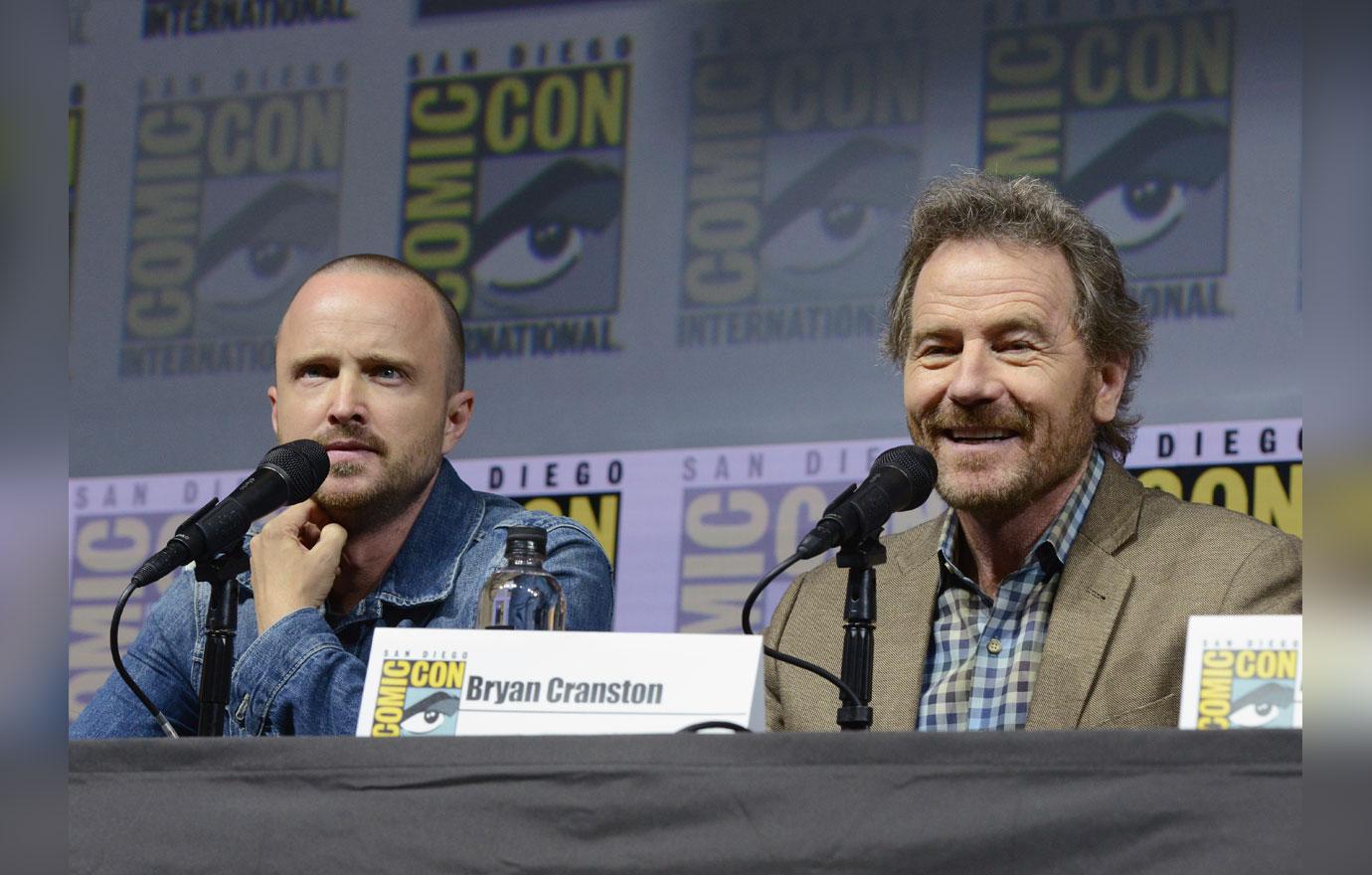 How adorable is Aaron's daughter in her costume? Sound off in the comments below!