PHOTOS
Adrienne Bailon Shares Battle With Hashimoto's Disease — 6 Things To Know About The Condition Which Causes Pregnancy Complications & Thyroid Problems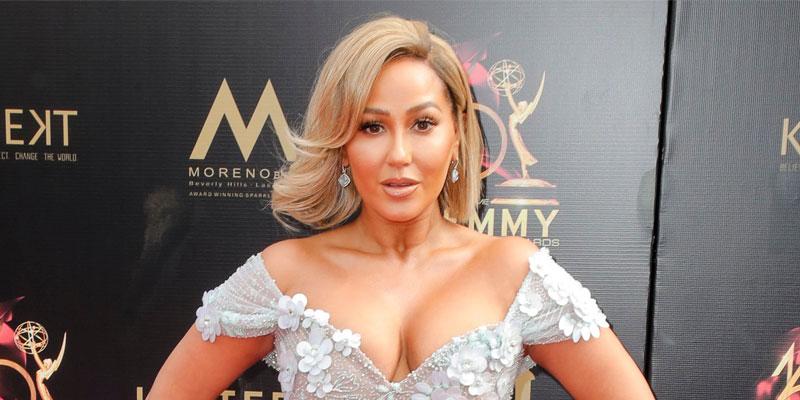 Adrienne Bailon has been open in the past about her struggles with Hashimoto's Disease. During the season premiere of The Real, the talk show host gave more insight into her life with the autoimmune disease and how following a vegan diet helped her manage it. But what does living with the illness mean exactly? Here are a few things to know about the condition.
Article continues below advertisement
Adrienne, 35, recently showed off her weight loss, which she attributed to following the plant-based diet. She revealed her new look on The Real's season six premiere on September 16.
"I said last season that I went vegan. I stuck with it all summer and stuck with a plant-based diet. It has made a world of a difference," Adrienne explained. "Lots of you guys know I suffer from Hashimoto's, which is an autoimmune disease. So it's really been helpful for that. I feel great and happy to be back."
Article continues below advertisement
Hashimoto's affects the thyroid gland that creates the hormones that control many activities in your body, including how fast you burn calories.
People who suffer with the disease create antibodies that attack the thyroid and therefore, leads to hypothyroidism. Hypothyroidism causes your metabolism to slow down and leads to weight gain.
Article continues below advertisement
The sickness is most commonly found in women than men and often runs in families. Hashimoto's can cause infertility and women can have trouble getting pregnant. Women can also have issues with their menstrual cycle and problems during pregnancy. Symptoms may not show up for years and may be hidden. Pregnancy problems include miscarriage, preeclampsia, anemia and postpartum bleeding.
Doctors aren't exactly sure what causes Hashimoto's disease but the risk is higher if you have a family history of the disease and if you've recently given birth. Many women have thyroid problems after having a baby, called postpartum thyroiditis.
Hashimoto's Disease can be treated with daily dose of levothyroxine. Levothyroxine is the same hormone that the thyroid gland makes. The dose can be taken in the form of a pill and must be taken everyday and probably for the rest of your life.