PHOTOS
Alec Baldwin Is Shipping Out To Vietnam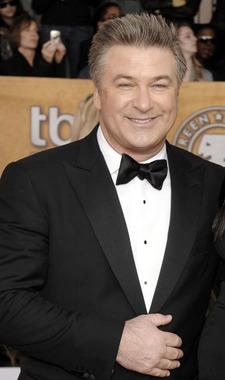 Every great actor has to have a Vietnam movie on their resume.
Alec Baldwin hasn't made one yet, but maybe this is the next best thing.
The 30 Rock star is going to southeast Asia to present a radio show accompanying the New York Philharmonic's Vietnam debut, according to the Rockford Register Star.
His show, The New York Philharmonic This Week, will cover the orchestra's two concerts at the Hanoi Opera House in October.
Article continues below advertisement
When he appeared on The Late Show With David Letterman, the oldest Baldwin brother said that the gig is "one of the greatest thing to ever happen to me."
The site reports that the Long Island-born star joked with Dave that the orchestra knew where to find him, because "all of the people who are prominent in classical music come from two locations: Vienna or Massapequa, Long Island."