PHOTOS
Alexis Eddy From MTV Show 'Are You The One?' Dead At 23 — Grandmother Blames Show For Destroying Her Life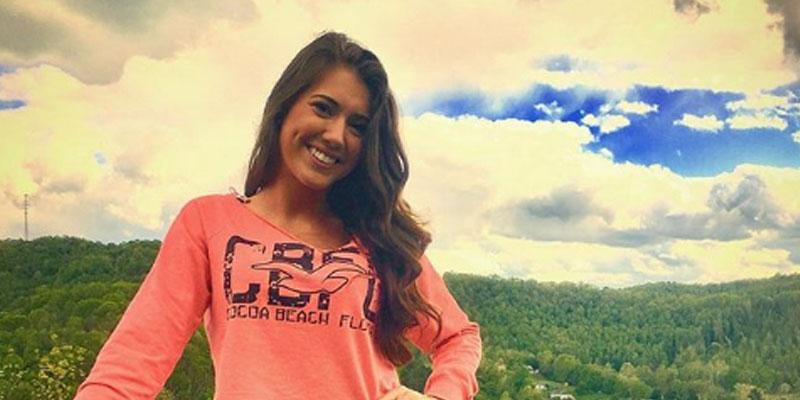 Alexis Eddy, former contestant on the MTV show Are You The One? died on January 9. She was 23 years old. The Mannington Police Department in West Virginia confirmed the news to Us Weekly.
Article continues below advertisement
According to reports, police arrived at Alexis' home in West Virginia after a call was made about a female in cardiac arrest around 7 a.m. on January 9. She was pronounced dead at the scene and transported to Fairmont Regional Medical Center. Us Weekly added that no foul play was suspected.
Alexis' grandmother, Carol Efaw, spoke to RadarOnline.com later that day and claimed that the cause of death was an overdose. "My son and daughter-in-law are devastated," Carol, 68, said. "Alexis was a lost soul." She added that "Those shows mess up kids," claiming the MTV show encouraged her addiction. "She is not hurting anymore at least." Police are waiting for results from a toxicology report to determine the cause of her death.
Article continues below advertisement
Alexis appeared on the dating show in 2017 when she was 21 years old. One of her most memorable on-air moments was when Alexis shared that she had a cousin who was convicted of murder during the season.
The star, who appeared on the sixth season of the dating show, was outspoken about her journey to sobriety on social media. "MAN. Getting sober and being able to see and work on correcting my character defects is the absolute best thing that could've ever happened to me," she tweeted in August 2019.
Article continues below advertisement
In September 2019, Alexis posted on social media that both she and her father were clean and sober. "Guuuuuys look at this pic of me n my daddio finally sober together. Pic on the right was two years ago... what a difference," she captioned the two pictures.
The same month, Alexis posted a selfie of herself outside of the Community Recovery Center. "Recovery at its finest," she wrote. "Gr8ful 2 b clean & sober #justfortoday."
Article continues below advertisement
In October 2019, Alexis announced her engagement to Nat Lee. However, it appears that the two split as the announcement has been removed from social media. The former MTV contestant posted on social media that she spent New Year's Eve on her own. "I'm bringing a mirror with me out tonight so I can kiss myself when the ball drops," she tweeted on December 31. "#2020 got love for ME and ME ONLY."
A fan responded to her New Year's Eve tweet asking if she was "still sober." "I'm clean; drink on occasion," she wrote back.