PHOTOS
'Bachelorette' Alum Ali Fedotowsky Reveals She Has Skin Cancer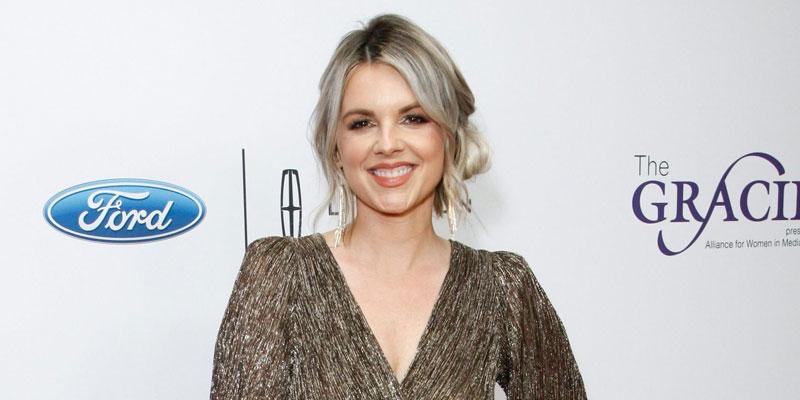 Bachelorette alum Ali Fedotowsky revealed she was diagnosed with skin cancer a few weeks ago on Instagram on Thursday, January 23. The reality star explained that she has the most common form of the disease called basal cell carcinoma. She also divulged that her doctors caught it in its early stages so her prognosis is good.
Article continues below advertisement
"GET YOUR SKIN CHECKED. A couple weeks ago I found out I have skin cancer. When my dermatologist used the c-word, I just about fainted in his office. Thankfully, the type of skin cancer I have is rarely fatal and really never fatal when you catch it early. It's called Basal cell carcinoma. Swipe to the third pic to see what my mole looked like before I got the biopsy done (so you know what to look for). It's on the left side of my body. The scar right above my belly button is from when I had cells/skin that may be cancerous removed six months ago. Needless to say, i'm never exposing my stomach to sun without sunscreen again!" she wrote.
She continued, "Basal cell carcinoma is super common. The most common skin cancer. You probably know someone who has it. So it's no big deal. But what IS a big deal is not treating it and treating it early. That is why going to a dermatologist and getting your skin checked every year is SO important (I now go every 3/6 months). The VERY first thing I did when I got diagnosed was text my family on a group text urging them all to get their skin checked. So I'm doing the same for all of you, my extended family, right here and right now. I'm lucky it wasn't melanoma. And I'm lucky that I caught it early. Moving forward I plan on making it a priority of mine to use the best natural products on my skin and be rigorous about applying sunscreen and reminding all of you to do the same! I love you guys!"
Article continues below advertisement
Ali's fans thanked her for sharing her story in the hopes it helps others. "Thank you for raising awareness. I think you are very brave. I've never been to a dermatologist, but I am going to make an appointment today. I wish you health and happiness," one person wrote in the comments section of her post. "Love your honesty and transparency. I am so glad it is a basal cell carcinoma and not something more dangerous and I'm glad they got it quick," another fan added. "It speaks volumes that you're sharing something so personal to help others," a third person noted.
Article continues below advertisement
"Self love is a difficult thing to fully embrace. When I look at myself in the mirror I can't help but notice that my hips are wider than they used to be, my wrinkles are deeper than when I was in my 20's, and my stomach has lumps and bumps that didn't used to be there. I try to remember that my hips are wider because they give birth to two beautiful children. My wrinkles are deeper because I've spent countless sleepless nights making sure my kiddos are cared for, fed, and loved. And my belly is extra squishy because it spent 18 months making sure two sweet little babies had a place to call home," she wrote at the time.
Article continues below advertisement
What do you think of Ali sharing her diagnosis in the hopes of helping others? Sound off in the comments below!