PHOTOS
Alicia Silverstone Has A Unique Way Of 'Reprimanding' Her Child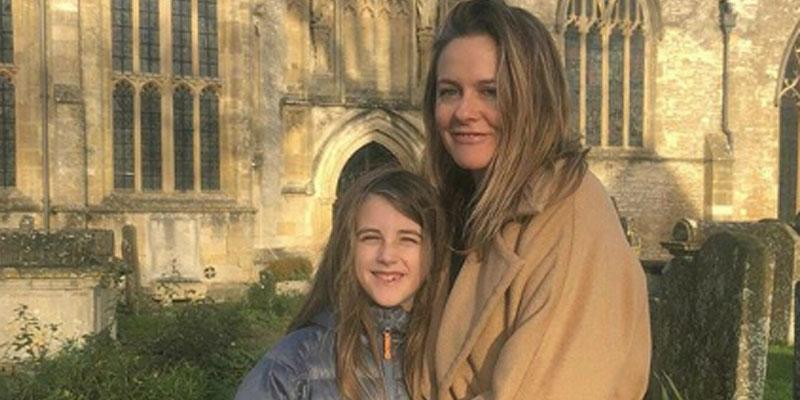 Alicia Silverstone has a special way she parents her son Bear Blu when it comes to reprimanding him. The actress recently opened up about the mutual "respect" they have for one another.
Article continues below advertisement
"Because of the healthy lifestyle that we lead, he didn't go through terrible twos and terrible threes. There wasn't really much of that," the 43-year-old shared with People. "When you're really meeting their needs, and you really understand what they want and need … I didn't find any of that."
"There have been moments where there were things we had to redirect and correct, of course, but it just wasn't the fight that you hear about. … The most I have to say is, 'No thank you, Bear,' " the Clueless star added. "And he goes, 'Okay.' … That's my reprimanding."
Article continues below advertisement
She continued, "And he's got it. Because he respects me and I respect him." The mother of one welcomed Bear, 8, with ex-husband Christopher Jarecki in May 2012.
MORE ON:
Alicia Silverstone
Alicia also revealed that Bear "reminds her to be absolutely present" because she doesn't "want to miss a moment of him."
Article continues below advertisement
"I don't want him to feel like anything is more important than him," Diary of a Wimpy Kid: The Long Haul actress continued. "He has the balance of knowing that Mommy has to work, and life is not revolving around him. It's not some kind of spoiled thing. It's just that when you love someone, you want to take them in and soak them in. And many of us didn't get that," Alicia told the outlet of how she keeps Bear grounded. "If he starts to cry, I listen. If he's upset about something, I stop and I talk to him about it. You'd be surprised at how much you notice that other people don't."
"I had so much going on in my world and in my emotions, and when he was born it was like the whole world stopped. Everything froze, and it was just absolute bliss being with him and breastfeeding, being connected to him. Just taking care of him was just such a pleasure," the lifelong vegan advocate said. "That's remained the same all along."
What are your thoughts on how Alicia's parenting tip? Sound off in the comments below!