PHOTOS
'Bachelor' Cast-Off Amanda Stanton Defends Decision To Highlight Young Daughter's Hair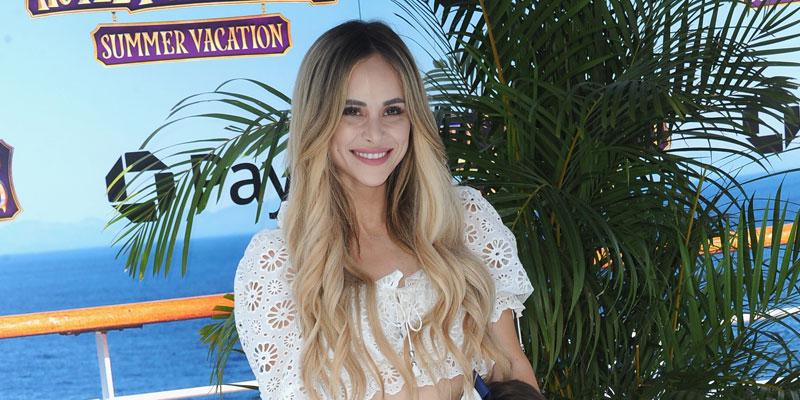 Bachelor star Amanda Stanton got mom-shamed over social media today, January 28, when she shared a video of her 6-year-old daughter Kinsley getting highlights in her hair. Fans slammed her for her decision to chemically alter her daughter's hair and criticized her choices on Instagram. Amanda clapped back at trolls who denounced her parenting skills.
Article continues below advertisement
Amanda posted several photos and videos on her IG stories showing her and her daughter at the hair salon. She referred to her daughter's dye job as "babylights."
The 28-year-old shared this pic after the trip to the salon of herself hugging Kinsley close and captioned it, "Babe's first highlights!"
Article continues below advertisement
Negative criticism immediately flew to the comments section of the post and fans expressed their disgust. One wrote, "When she is in therapy or the plastic surgeon's office at 13 for not feeling good enough about her looks in this ridiculously shallow insta-world, Mama might be regretting some of the choices she made for her. As the mother of an 18 year old and 15 year old girl...trust me, I know!"
Another commented, "First grade kid who behaves like a teen and has the attitude of a spoilt teenage brat. Not gonna play out so well once she's older and you realize she's outta control. Not going to tell you how to parent your child but it's sad to see how much of their childhood their missing because they're busy trying to act older and are being encouraged to do it. Sad."
Article continues below advertisement
The Bachelor in Paradise alum responded to the hate on her Instagram stories and said, "Confession: When I posted the poll about getting Kins hair (HARDLY) highlighted, I knew it would trigger the trolls. But I did it anyway… so in a way I was trolling the trolls!"
"Of course I got some messages saying she's too young etc...but I got a lot more saying 'I'm so glad you let her and didn't care what anyone negative had to say.' So, moral of the story is not everyone is going to agree with everything you do & that's okay! We all are entitled to our own decisions and opinions and thoughts on parenting etc and not everyone is going to agree with you and that's OKAY," she continued.
What are your thoughts on Amanda's decision to highlight her daughters hair? Sound off below!