PHOTOS
Amber Heard and James Franco Hop on a Motorcycle, Plus More Celeb Pics!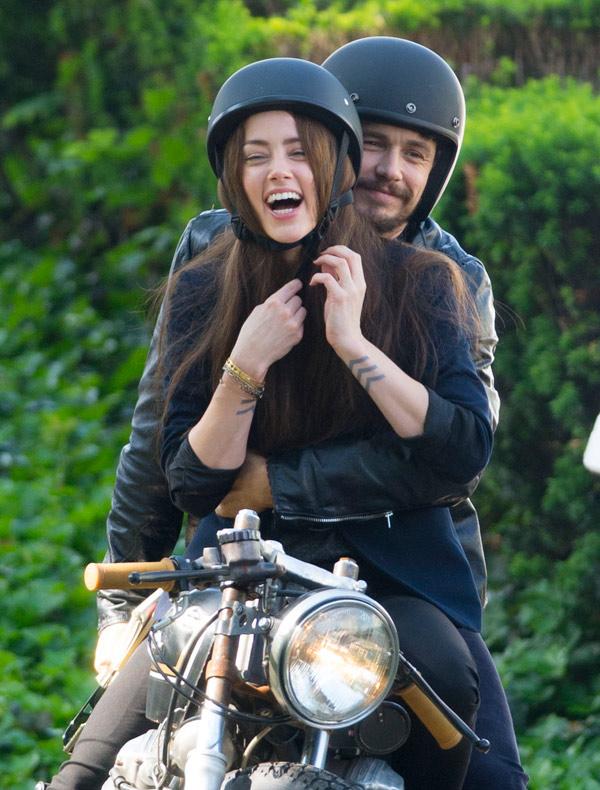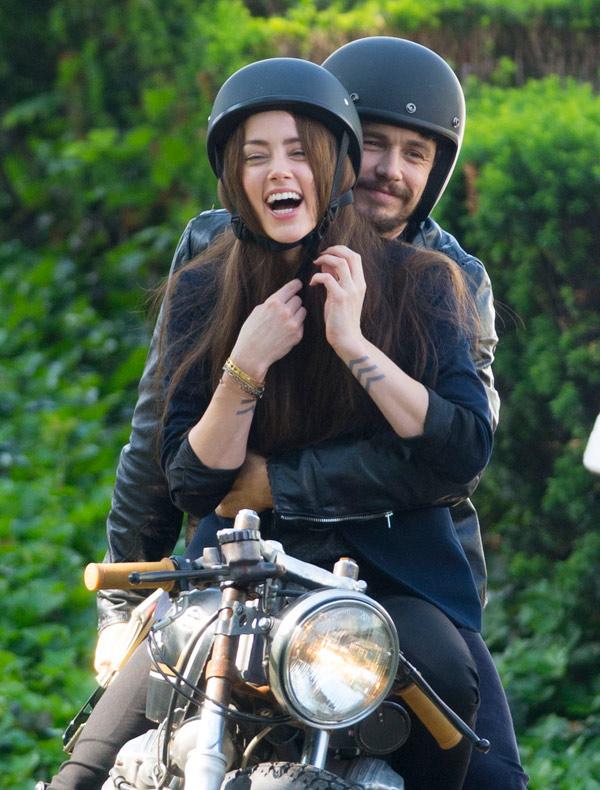 Amber Heard and James Franco hop on a motorcycle on the set of the upcoming film, The Adderall Diaries!
Article continues below advertisement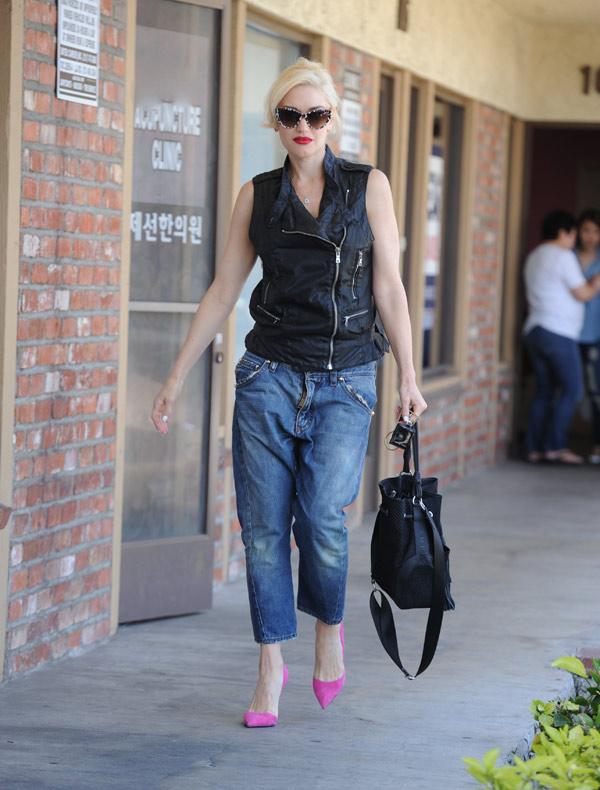 On Wednesdays, Gwen Stefani rocks hot pink pumps!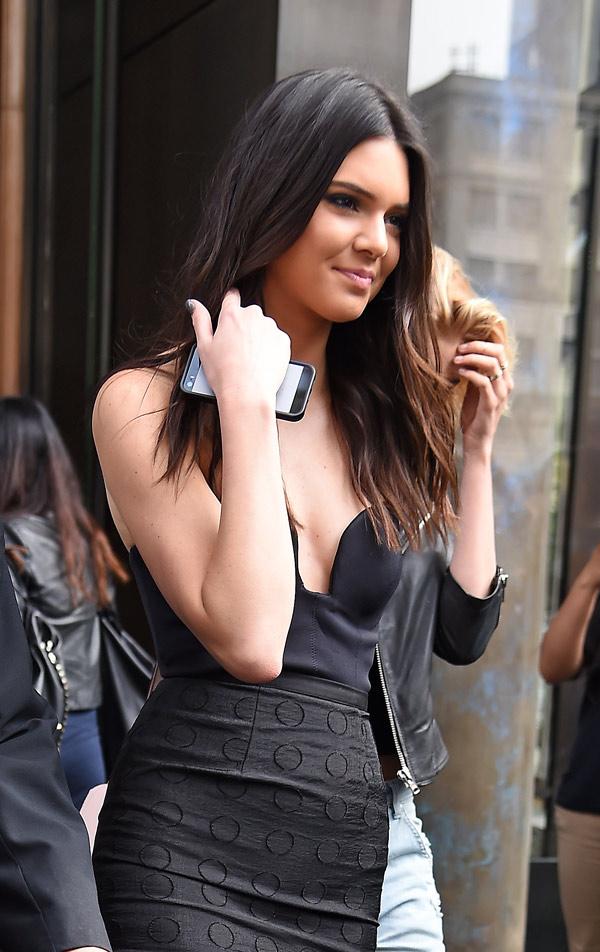 Kendall Jenner works a sexy LBD while heading over to Jimmy Fallon's studios!
Article continues below advertisement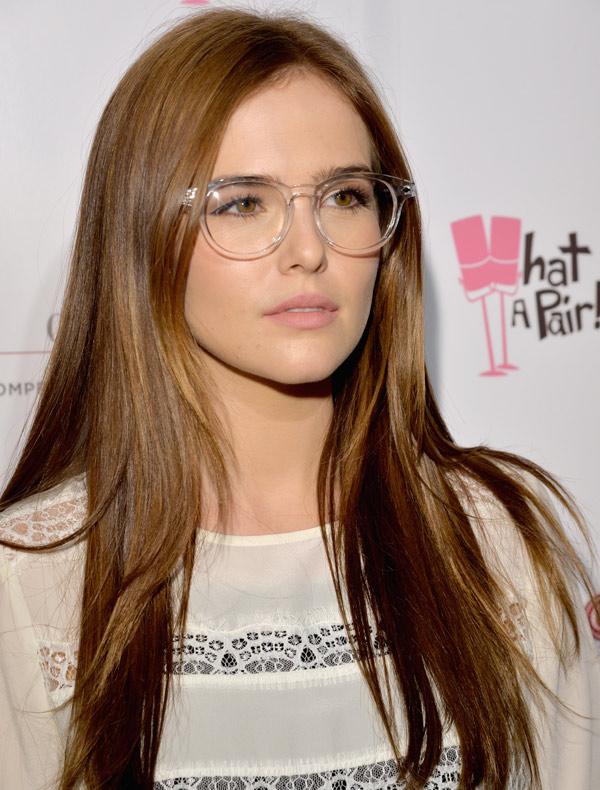 Zoey Deutch rocked the red carpet at the What A Pair! Benefit Concert to support breast cancer research and education programs at the Cedars-Sinai Samuel Oschin Comprehensive Cancer Institute. She stunned in the coolest clear-framed eyeglasses!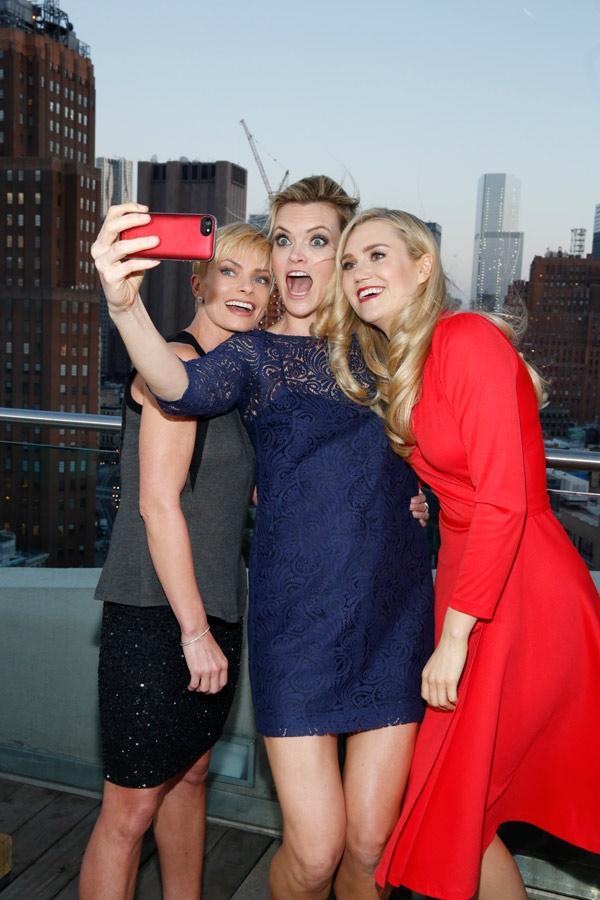 Somebody caught a selfie! Jaime Pressly, Missi Pyle, and Nora Kirkpatrick from Jennifer Falls got together for a classic selfie while celebrating the Jennifer Falls premiere at the Jimmy at The James Hotel.
Article continues below advertisement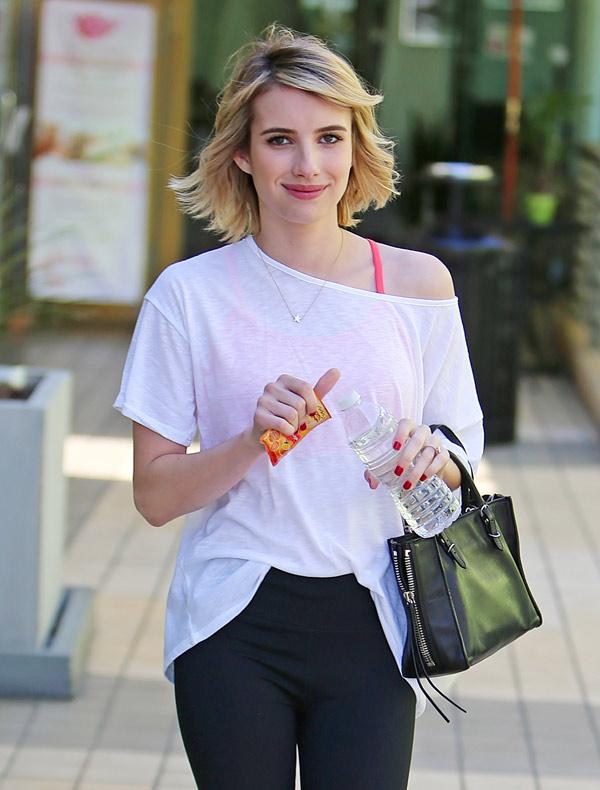 After a healthy yoga session, Emma Roberts rehydrated with a bottle of water and some Emergen-C.
giada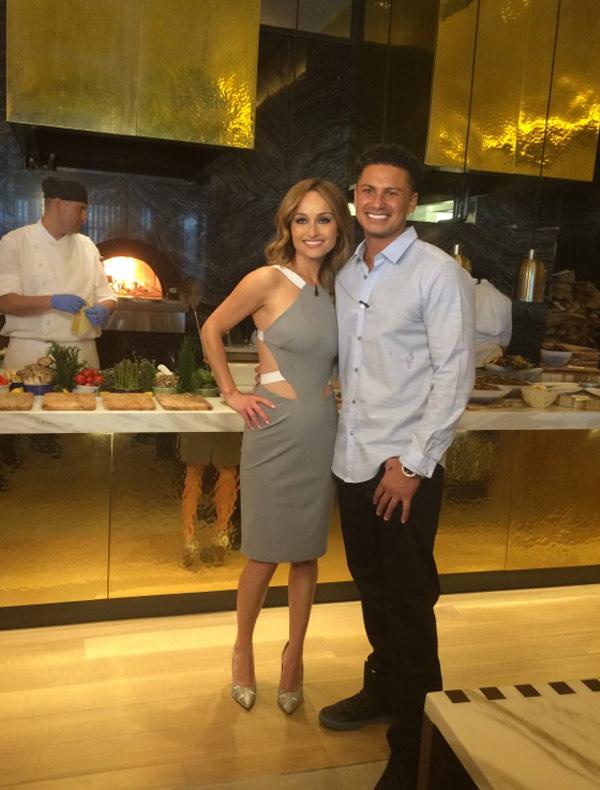 DJ Pauly D got the scoop from Giada De Laurentiis at her new restaurant in Las Vegas, named after the food guru herself.
Article continues below advertisement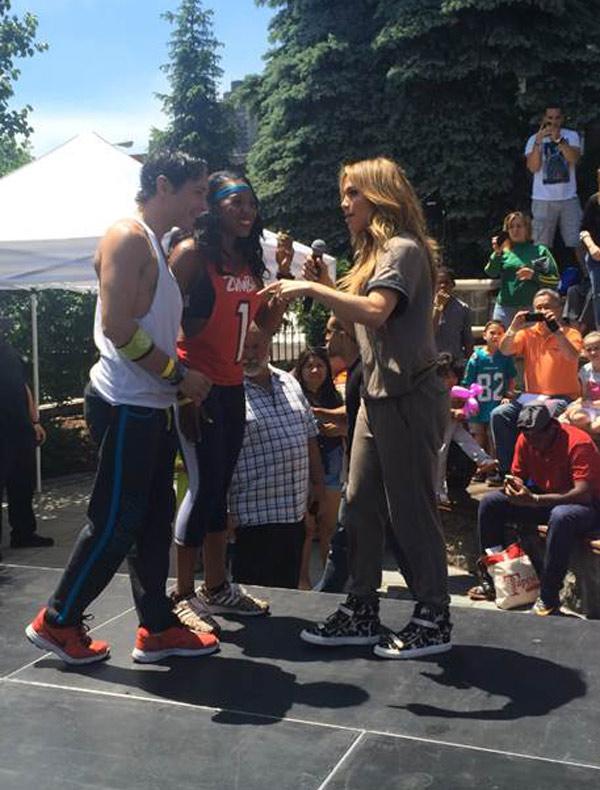 Jennifer Lopez showed off her dance moves when she led a Zumba class with Zumba instructors Samuel Salazar and Shahidah Ansari at the Montefiore Health Fair in the Bronx!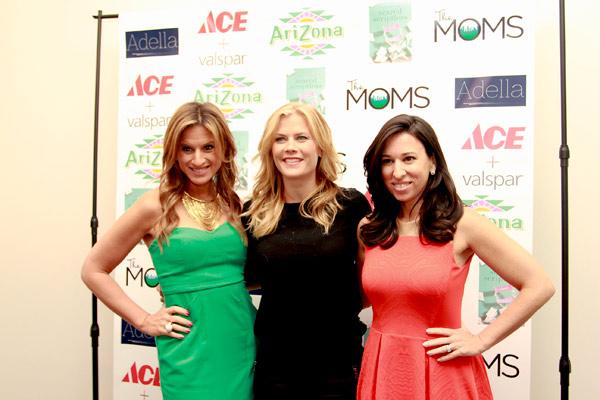 The MOMS Denise Albert and Melissa Musen Gerstein posed with Alison Sweeney at their Mamarazzi event held at the Adella wine bar in New York City. The event for Alison's novel Scared Scriptless was hosted by The MOMS, Valspar Paint, and Arizona Beverages.
Article continues below advertisement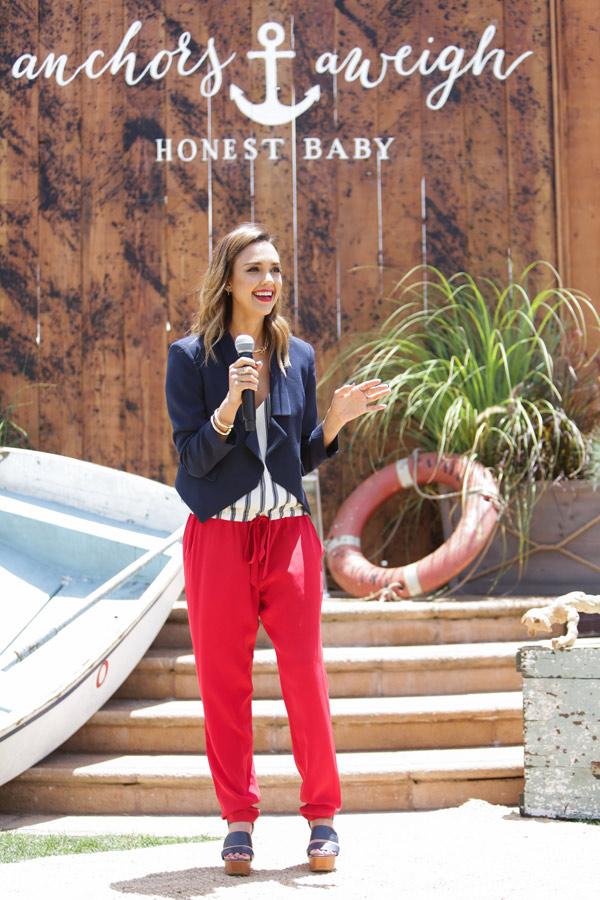 Jessica Alba's The Honest Company hosted a baby shower in collaboration with Operation Shower for expectant and new U.S. Navy families! Jessica gave a speech to the crowd before they enjoyed the fun event.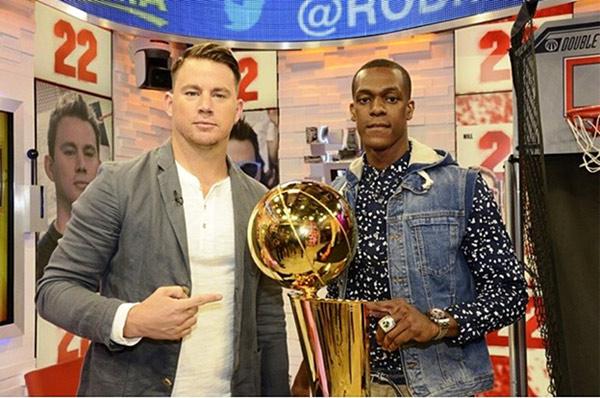 Channing Tatum and NBA star Rajon Rondo got together for an awesome picture, featuring a shiny gold statue called—you got it—the NBA Championship Trophy! Tonight is actually the NBA Finals rematch between the Miami Heat and the San Antonio Spurs! Will you be watching!?