PHOTOS
Pregnant Amber Portwood Finally Tells All On Her Explosive Paternity Scandal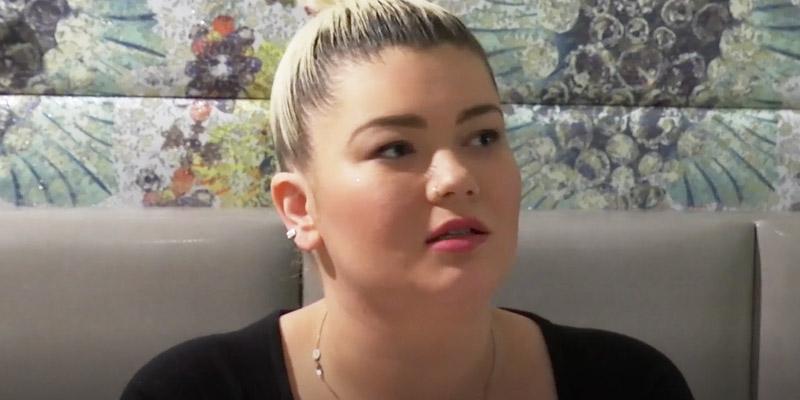 Amber Portwood and her new boyfriend, Andrew Glennon, are expecting a baby boy this May...but is he REALLY the father?! Fans have been speculating that the Teen Mom OG star's baby daddy is her ex-fiance, Matt Baier. After sources insisted that former MTV star is not the baby's father, the pregnant reality star took to Twitter to drop a major bombshell amid the paternity scandal.
Article continues below advertisement
The speculation started when Andrew took to Instagram to announce the baby boy is due May 13th.
"Now everyone can go see what or who Amber was doing on August 20, 2017," an Amber Twitter parody wrote, as fans over Reddit and Twitter speculated it could be Matt's baby because the couple was on the rocks at the time of conception.
Article continues below advertisement
"She was still sleeping with Matt then and I know this because I was talking to that loser," one fan commented on Twitter, as another wrote, "It seems really close between the time Amber was last with Matt and when she got with Andrew. I think there's definitely an overlap."
Back in August 2017, Radar exclusively reported that two ex-girlfriends slapped Andrew with restraining orders. The first was granted for a period of three years, while the second was dismissed. He exclusively told Radar at the time, "This is jeopardizing our relationship, which tears my heart. She is still processing. Right now everything is up in the air."
Article continues below advertisement
The source insisted, "It's definitely not his."
Article continues below advertisement
However, Amber took things into her own hands! She responded to fans that sent her photos of previous news stories regarding the timeline of her relationships with Matt and Andrew and who the father could be. She wrote, "Me and Matt broke up in May lol."
What do you think of Amber's response? Let us know your thoughts!