PHOTOS
Amber Rose And Blac Chyna Spend $10K On Strippers During Girls Night Out!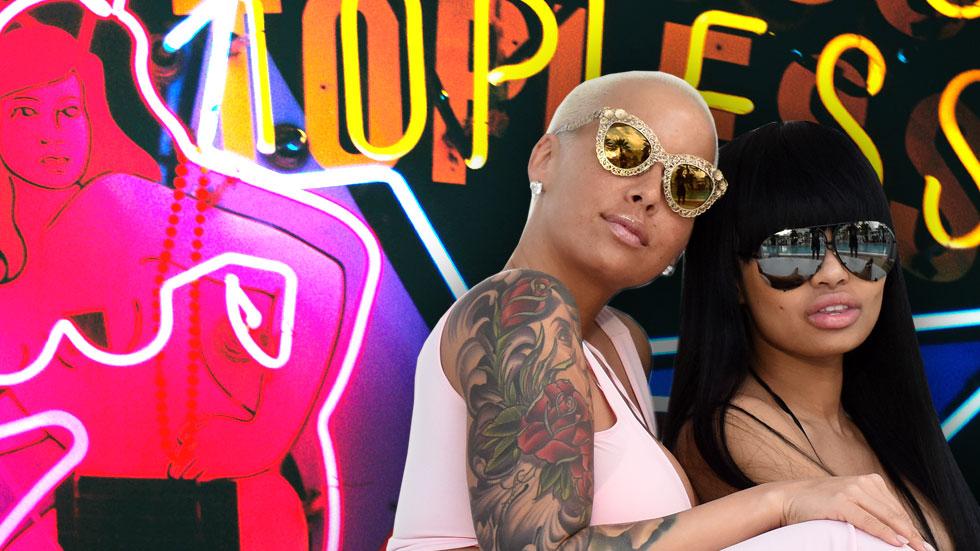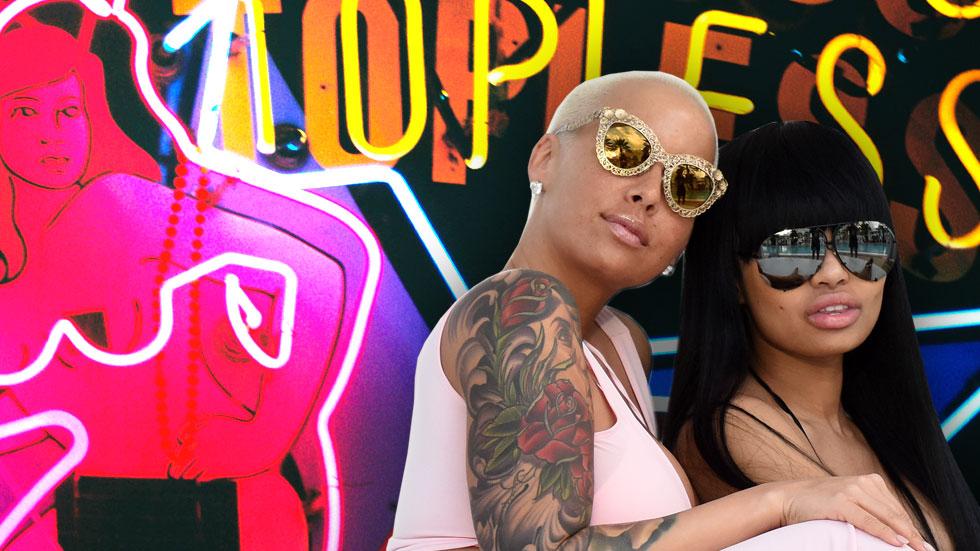 Apparently rappers are not the only ones who can throw stacks on the strippers! Amber Rose and Blac Chyna spent a small fortune when they hosted Ace of Diamonds nightclub in Los Angeles earlier this week.
Article continues below advertisement
Amber Rose leaves Ace of Spades Night Club in Los Angeles, California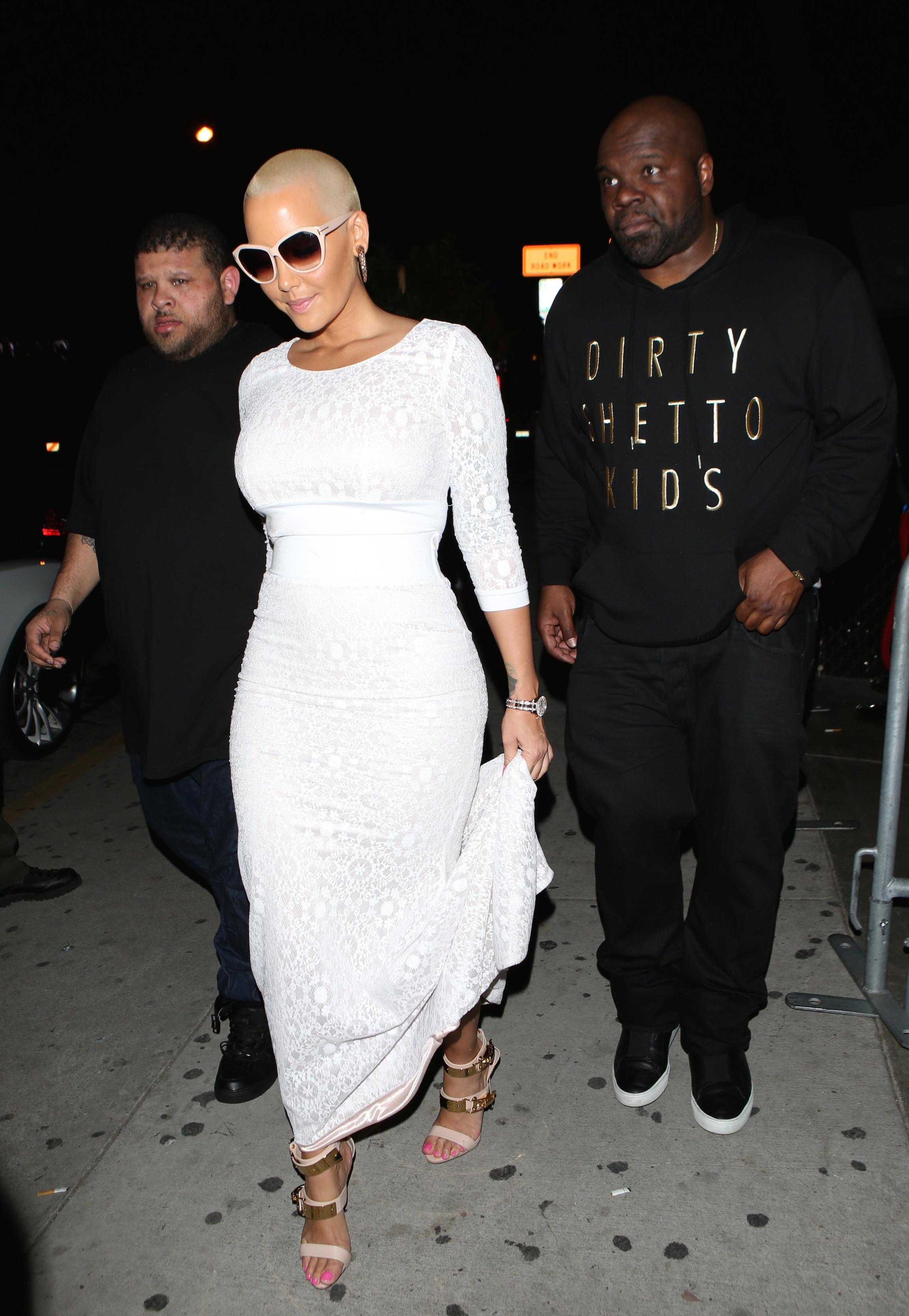 The beautiful friends, who both used to strip themselves, had no problem spending a reported $10K on other beautiful women, and on a Monday night no less!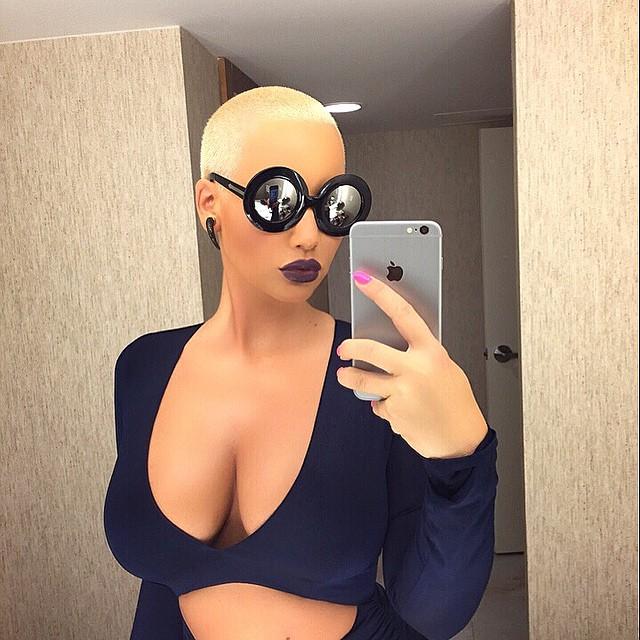 That was probably slight change for Amber, who has an estimated net worth of $5 million. She clearly has no problem with other women, which may be due to her past. In addition to revealing back in 2011 that she "was a stripper since I was 15 years old," Amber also admitted, "I had two three-year relationships with women. So, I was with women for six years before I met Kanye."
Article continues below advertisement
INF - Amber Rose Shows Off Her Cleavage While Blac Chyna Shows Off Her Nipple Rings In A Sheer Top By The Pool In Miami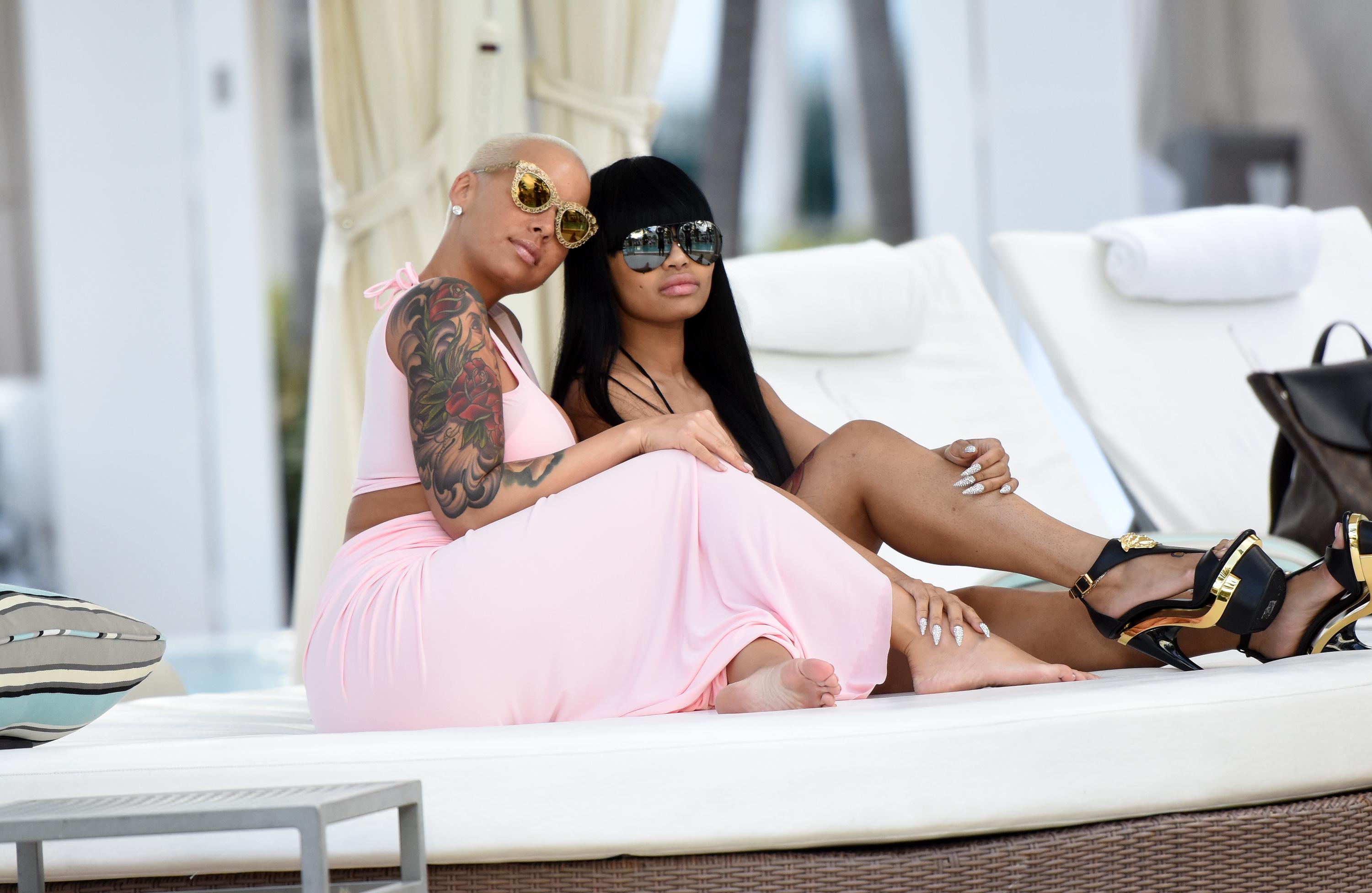 Meanwhile, we may be seeing more of Amber and Blac Chyna soon, as the 31-year-old is reportedly planning to do a reality show, which will hopefully include her bestie.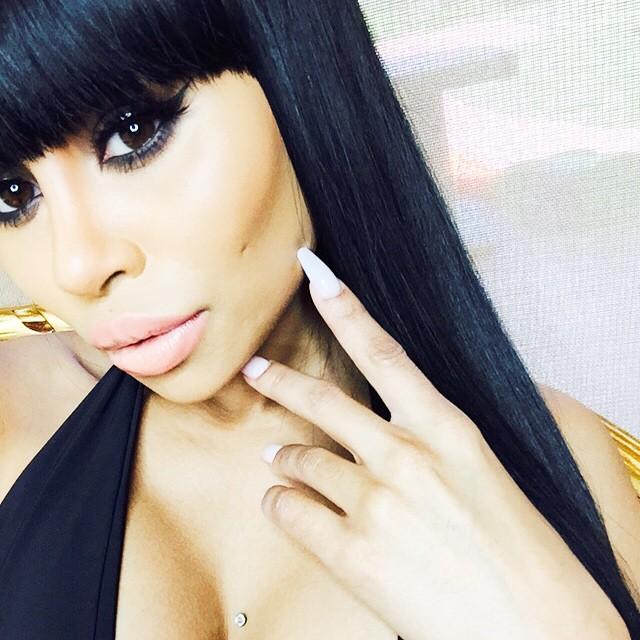 Amber Rose and Blac Chyna arrive at Supper Club in Hollywood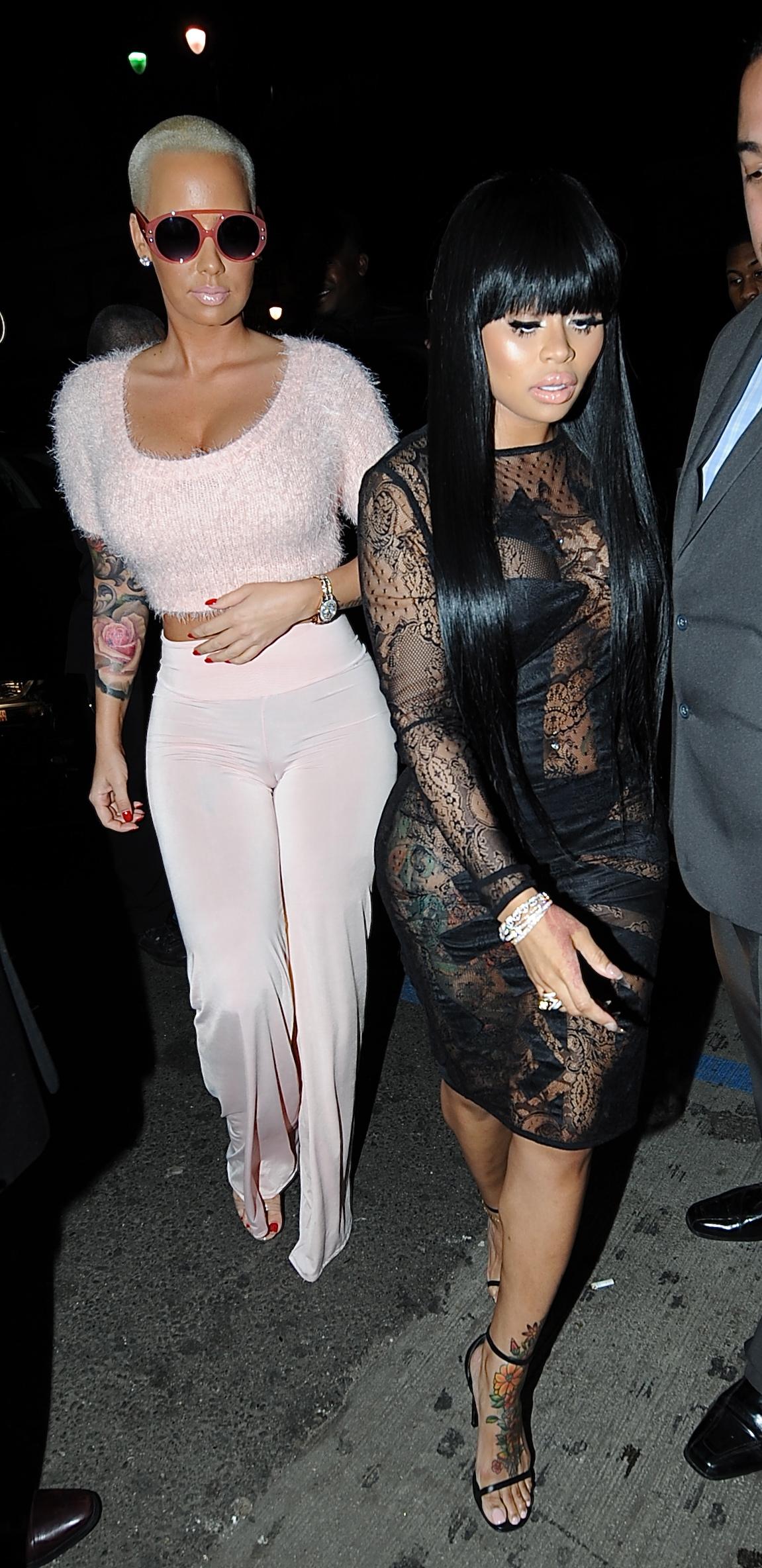 And considering Tyga reportedly left Blac Chyna for Kylie Jenner, and used to be Kim Kardashian's bestie, she'll have plenty of gossip under her sleeve as well! What are your thoughts on Amber and Blac Chyna spending thousands on strippers? Let us know in the comments section below.
PHOTOS: Kylie Jenner Hangs With Tyga And His Entourage!