PHOTOS
Amber Rose Covers Her Curves In Dollar Bills After Admitting Stripper Past Was 'So Much Fun'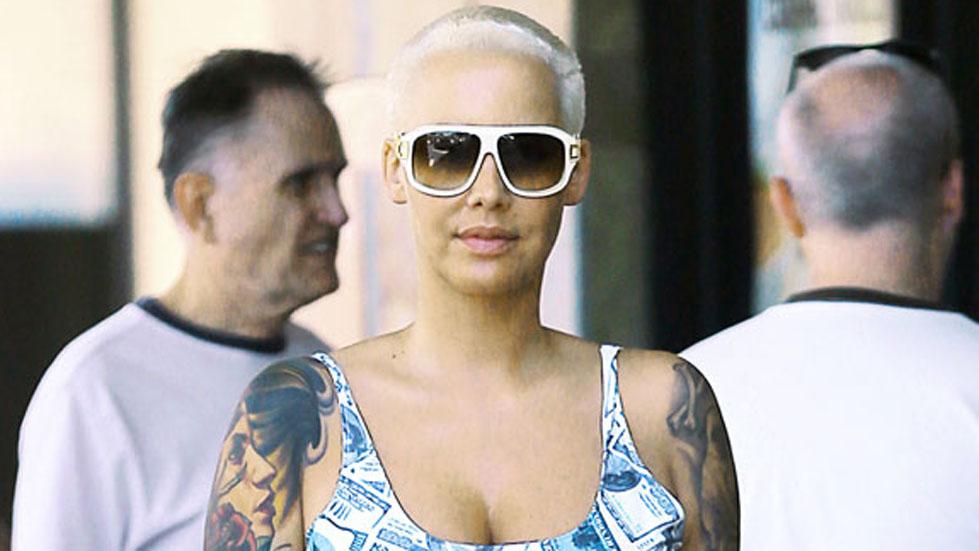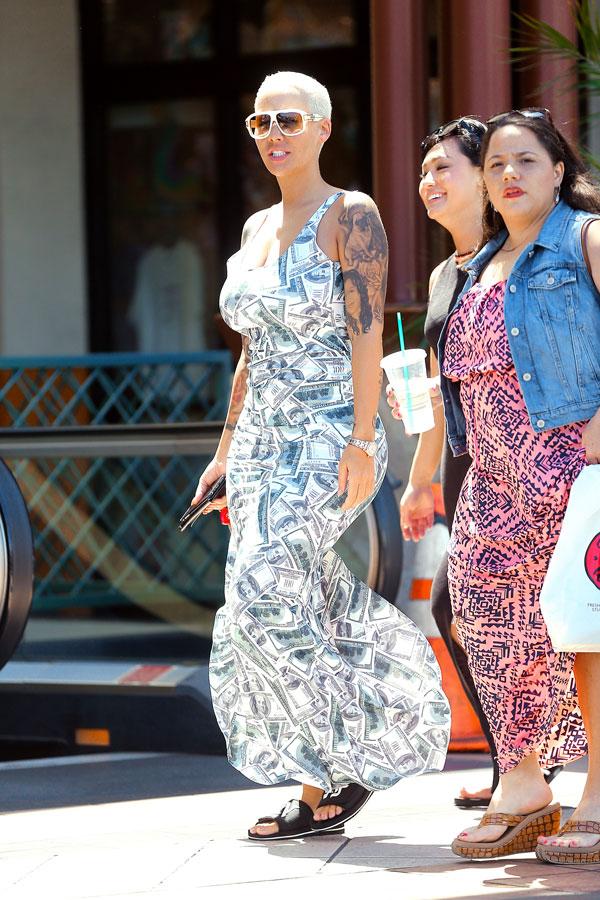 Well that's one way to make a fashion statement! Amber Rose looked a tall glass of money as she ran errands in Los Angeles.
Article continues below advertisement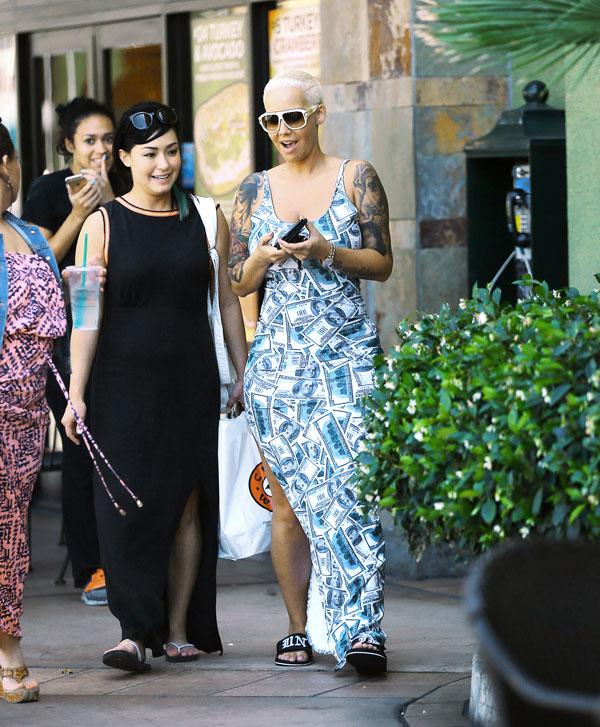 Dressed in a form-fitting dress covered in money bills, Amber showed off her famous curves and completed the look with some snazzy shades. And the vixen is certainly no stranger to dollar bills, as she has been quite open about her past a stripper.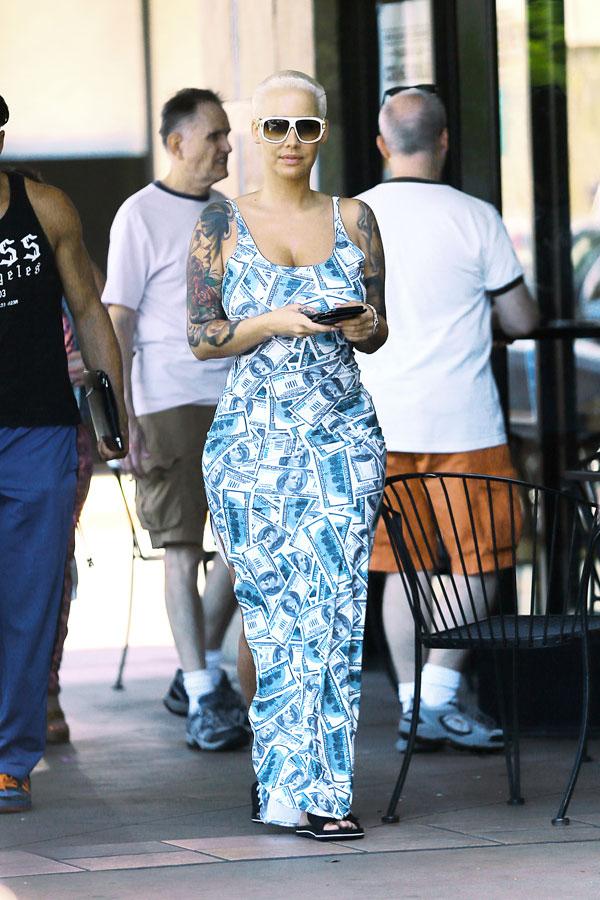 Earlier this year, she admitted it was the "Best time of my life. It was so much fun. Listen, I don't have any sob stories about me dancing - I had the time of my life." She began dancing at the age of 15 but did not do it full-time until she was 18-years-old.
Article continues below advertisement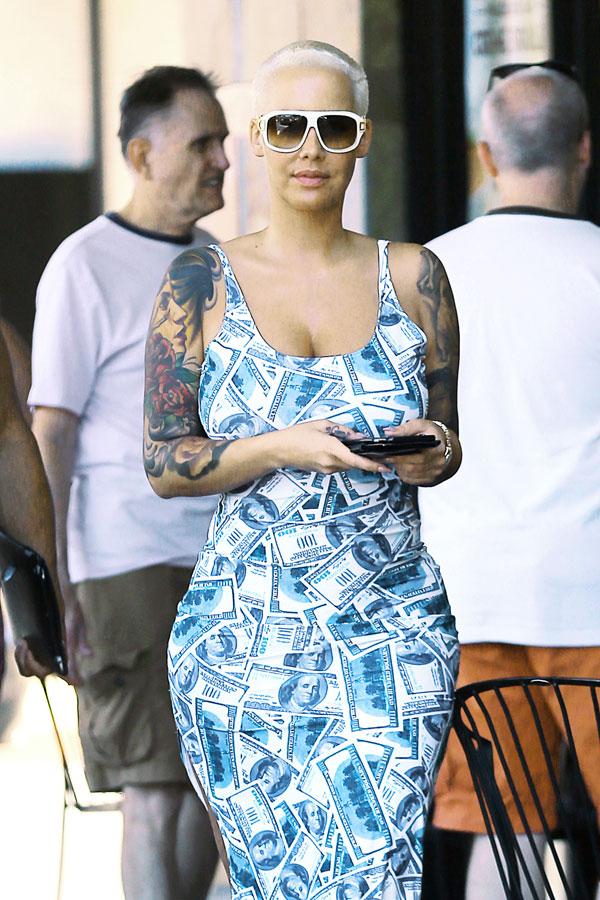 These days, however, Amber is a mother and an author, as she is releasing her highly anticipated memoir, How To Be a Bad B-tch, in October, which will discouss everything form her personal life to how to build one's confidence. And if anyone knows about self-confidence, it would be Amber. Meanwhile, this is not the first time Amber has shown off her curves while covered with bills.
In honor of #ThrowBackThursday, who can forget this photoshoot Amber did last year?