PHOTOS
Amber Rose Squats With Perfect Form As She Hikes With A Personal Trainer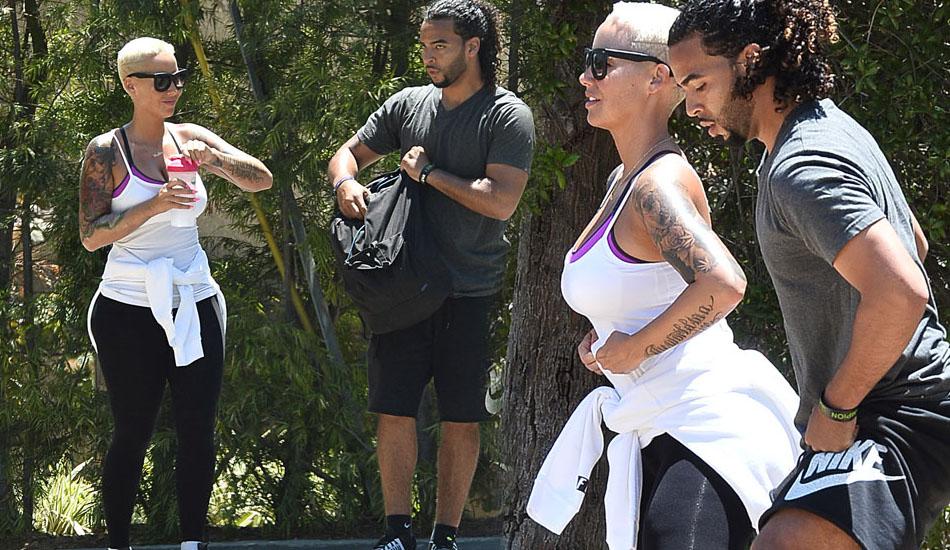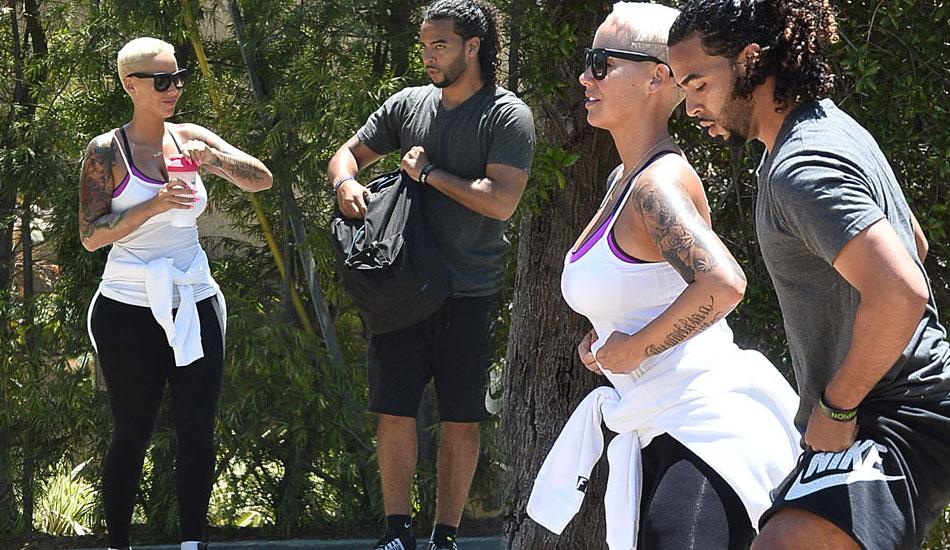 So this is how she keeps those famous curves women all over the world envy! Amber Rose was seen hiking in California with her personal trainer, and she still managed to look pretty hot!
Article continues below advertisement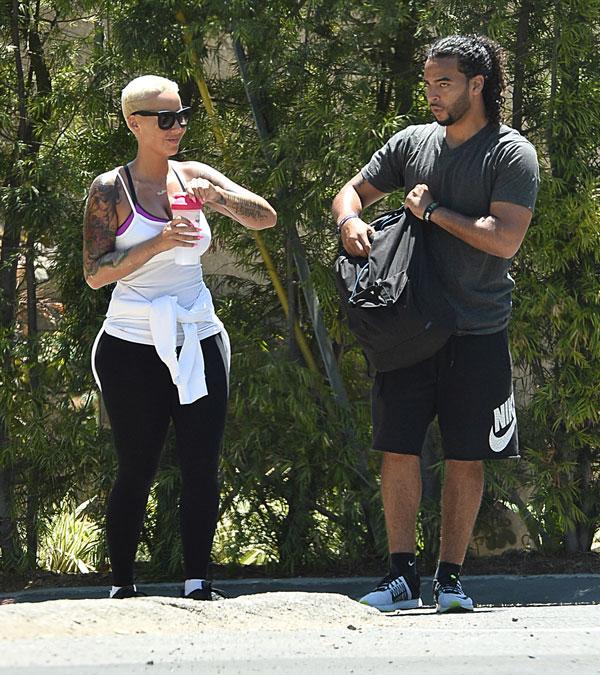 The beauty covered her backside with a white jacket, finishing the look with black leggings and a white tank top. She tried to remain incognito underneath her shades, but there is no mistaking Amber, especially with her short blond hairdo and sleeve full of tattoos.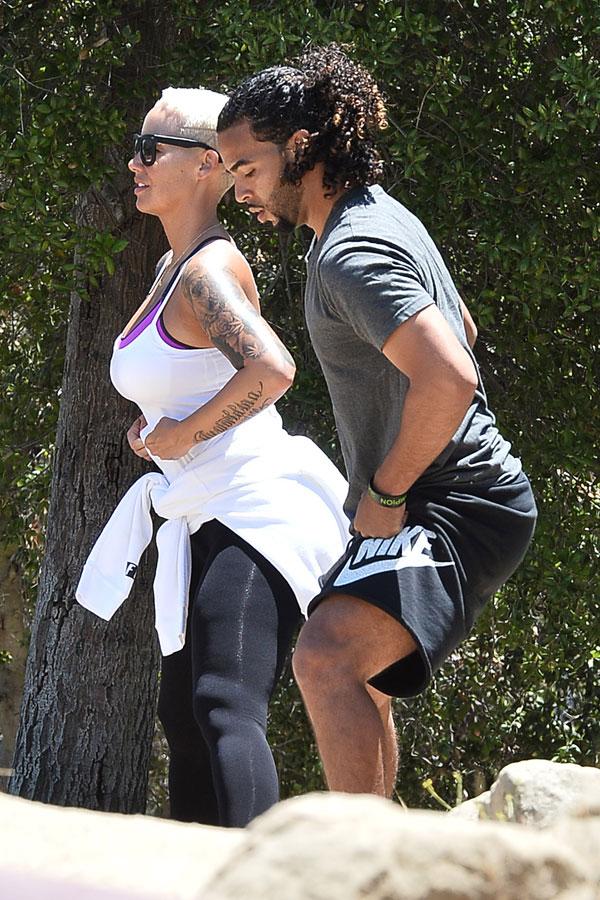 She and her trainer were seen doing squats and lower body work. Meanwhile, Amber is moving on from estranged hubby Wiz Khalifa in a major way.
Article continues below advertisement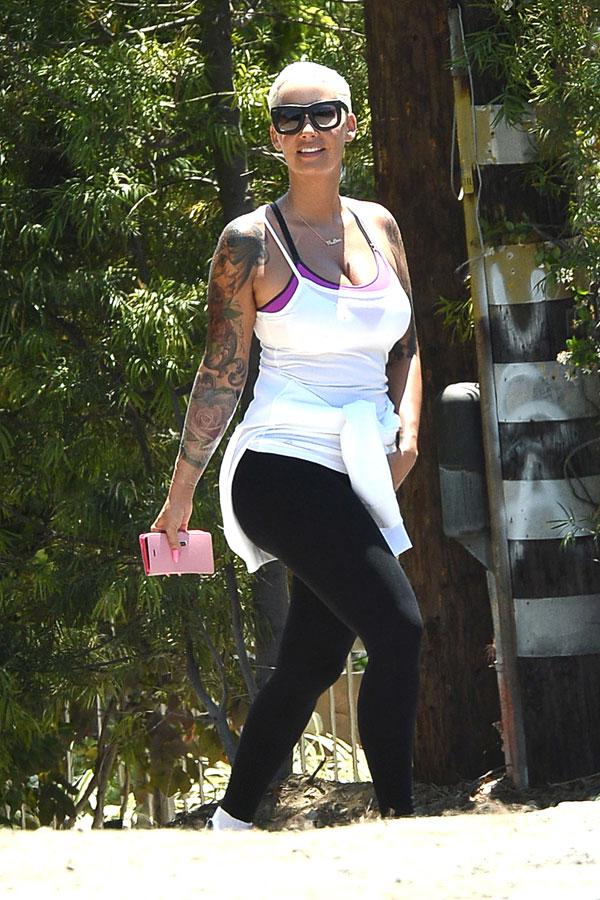 Not only does she have a new man (Machine Gun Kelly) but she allegedly covered the tattoo of his face from her left arm.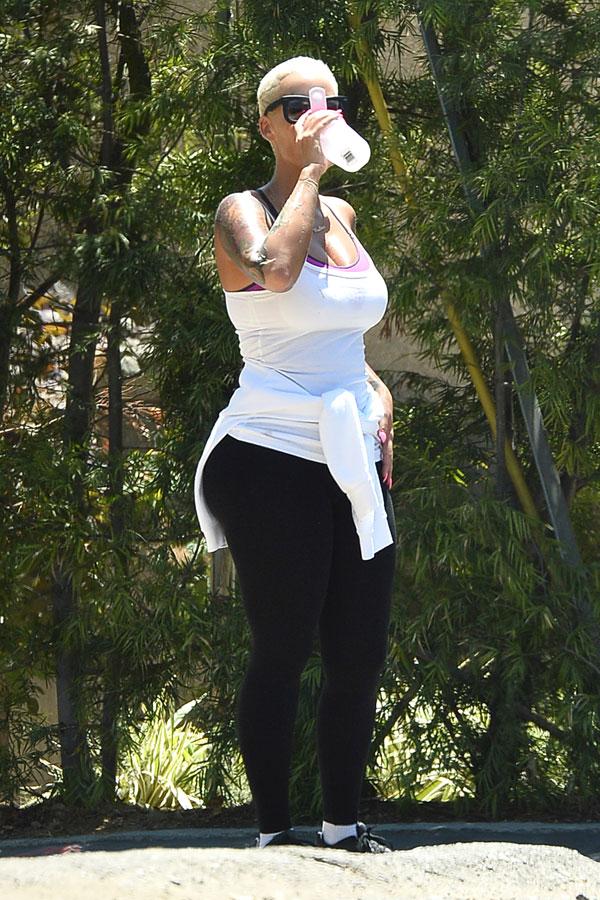 Amber was recently seen with a white bandage on her arm as she left a tattoo removal salon in Beverly Hills alongside MGK. And according to reports, she has covered the tattoo with a fresh sleeve of roses.