PHOTOS
Say What? Amy Adams Declined A Hug From Brad Pitt!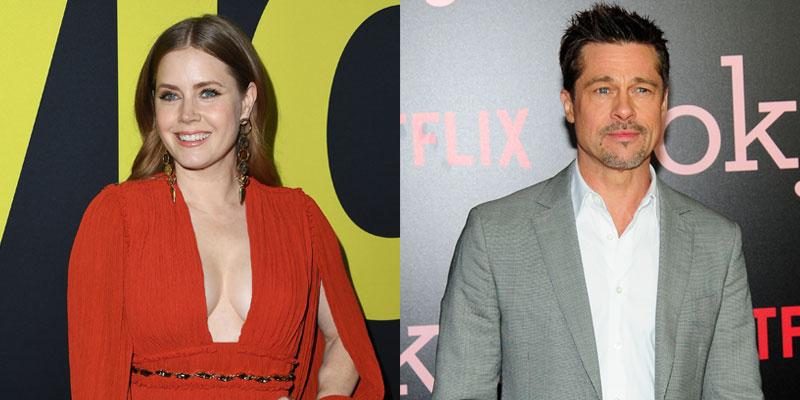 On Thursday, December 13, Amy Adams was seen walking into Jimmy Kimmel Live!, where she sat down to promote her newest film, Vice. The actress gave her fans a behind-the-scenes look into the movie and even shared her hilarious interaction with one of the movie's producers, Brad Pitt, on set. Scroll through to get all the details.
Article continues below advertisement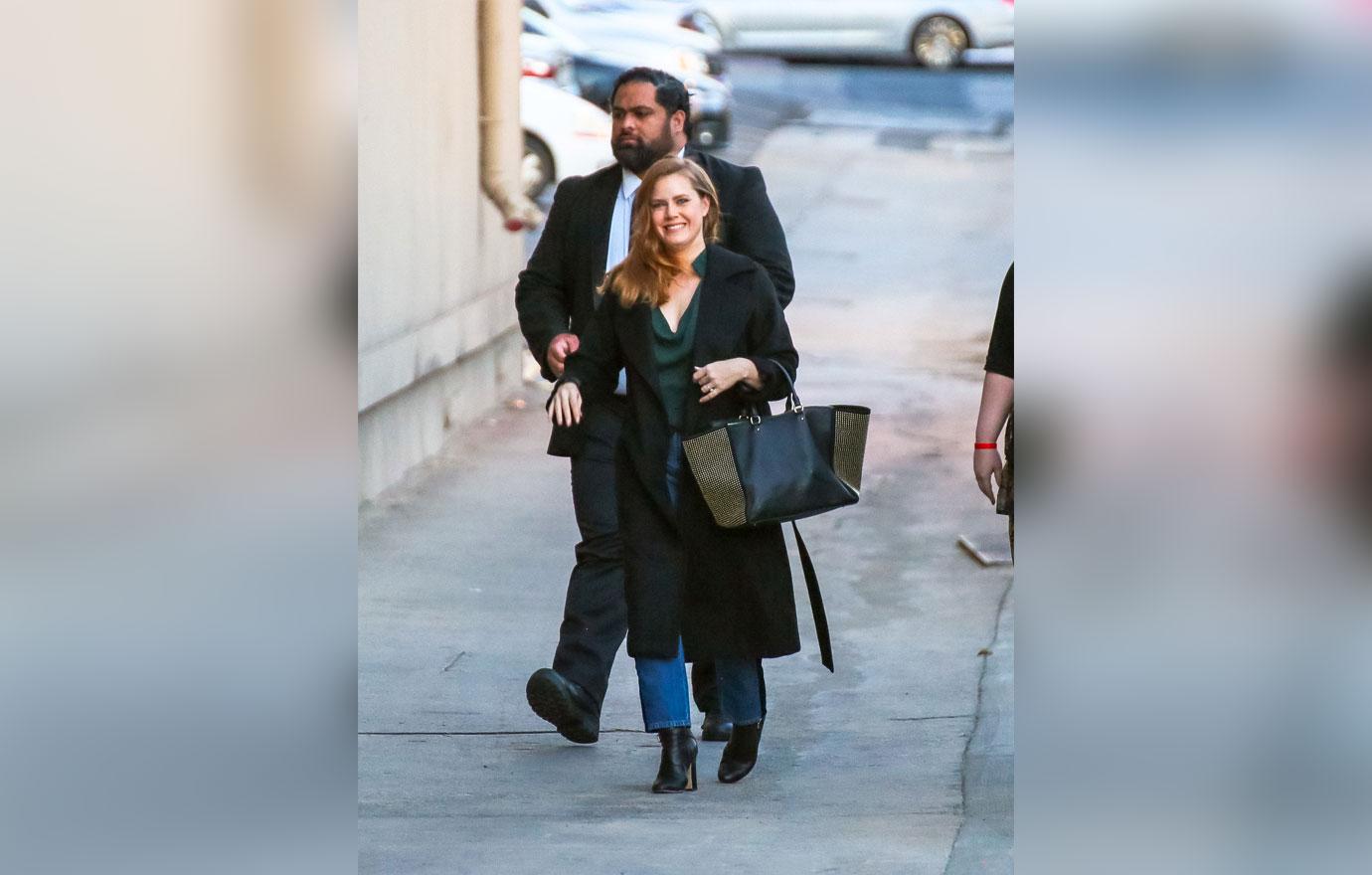 Amy looked gorgeous walking into Jimmy's set wearing an over sized black coat that cut right above her ankles. Underneath the coat, she wore a dark green, silk blouse that she tucked into a pair of lightly-washed denim jeans.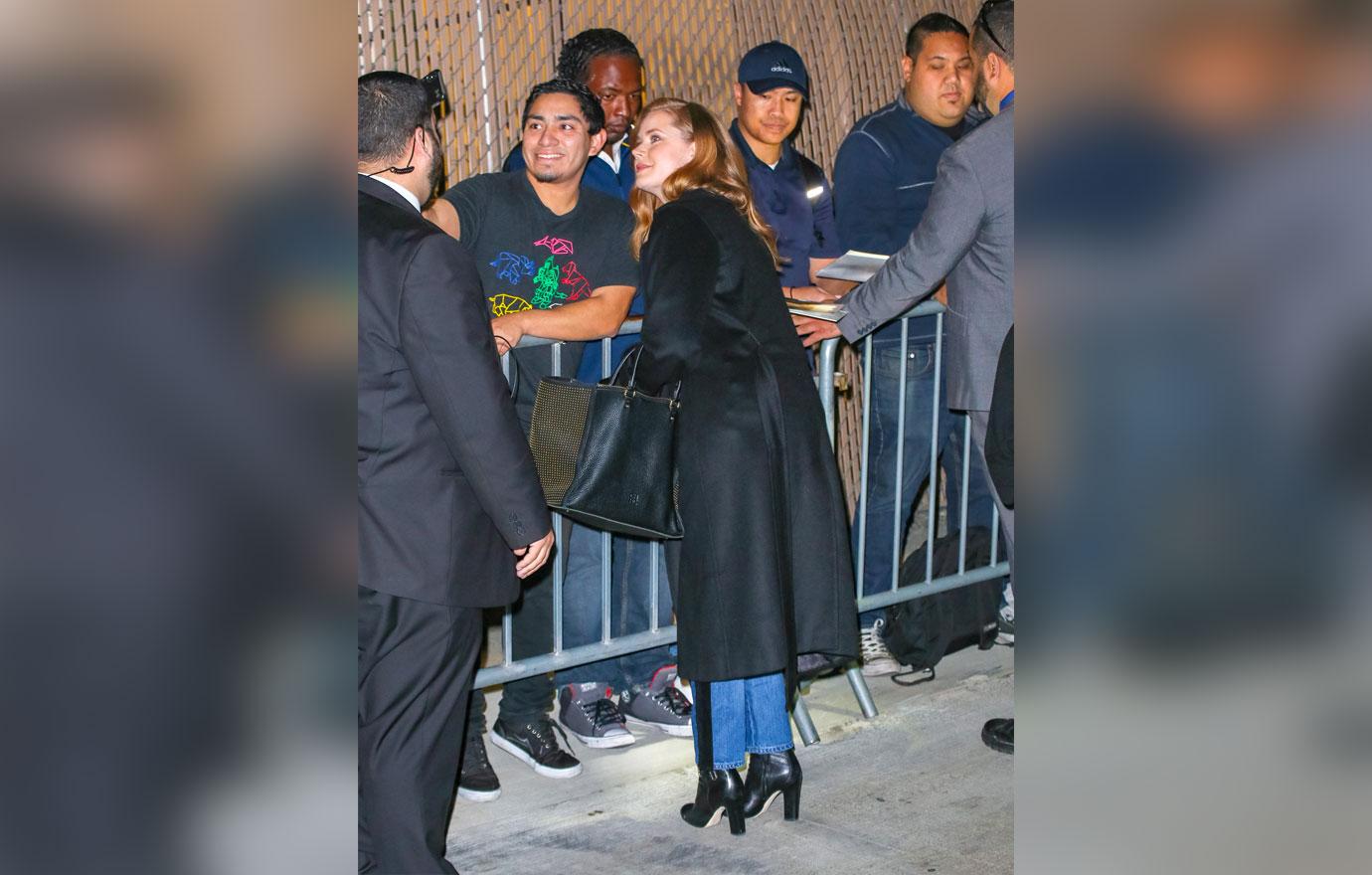 The redhead accessorized with black, heeled booties and a fabulous black tote that featured gold, studded, detailing.
Article continues below advertisement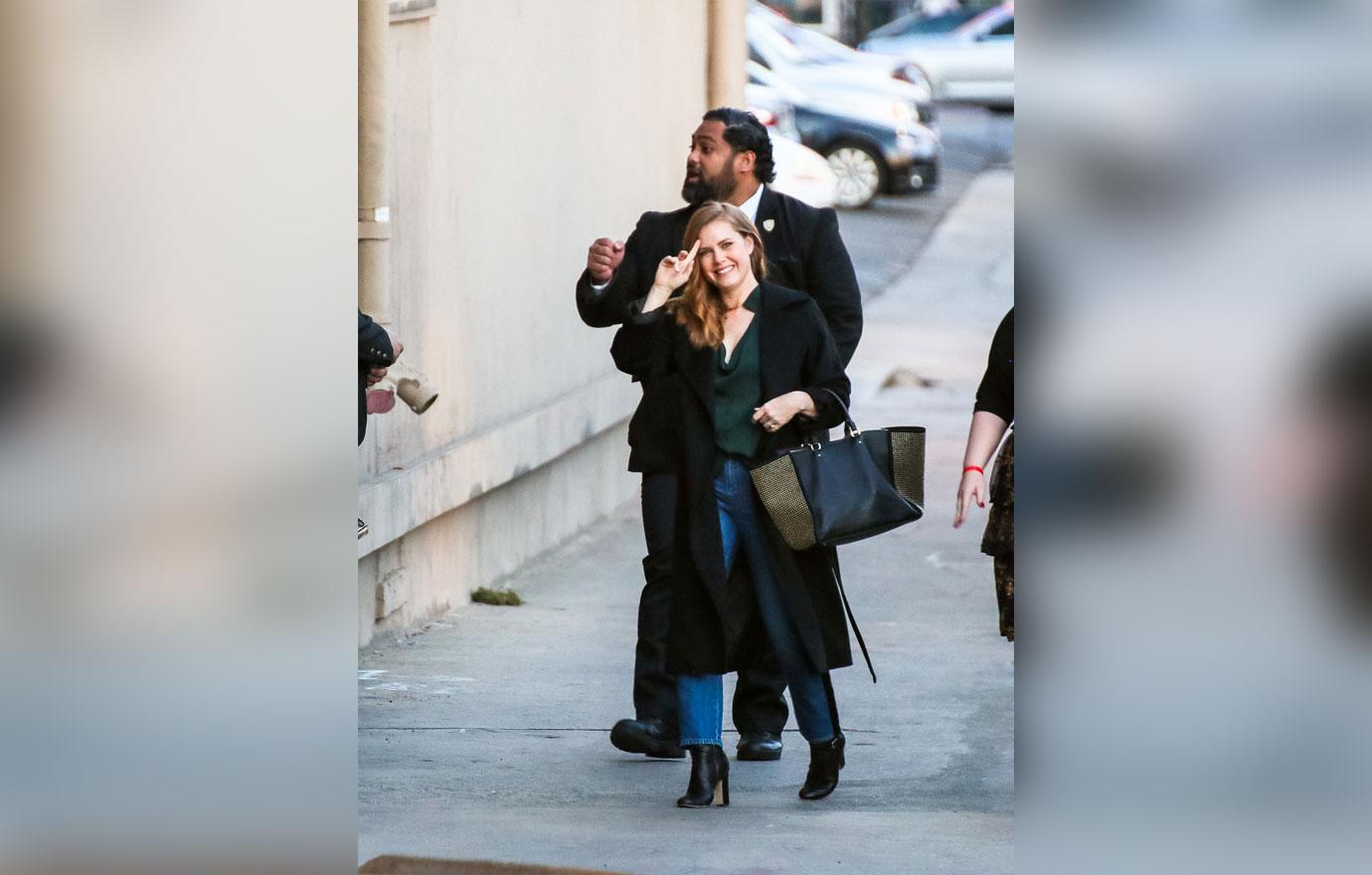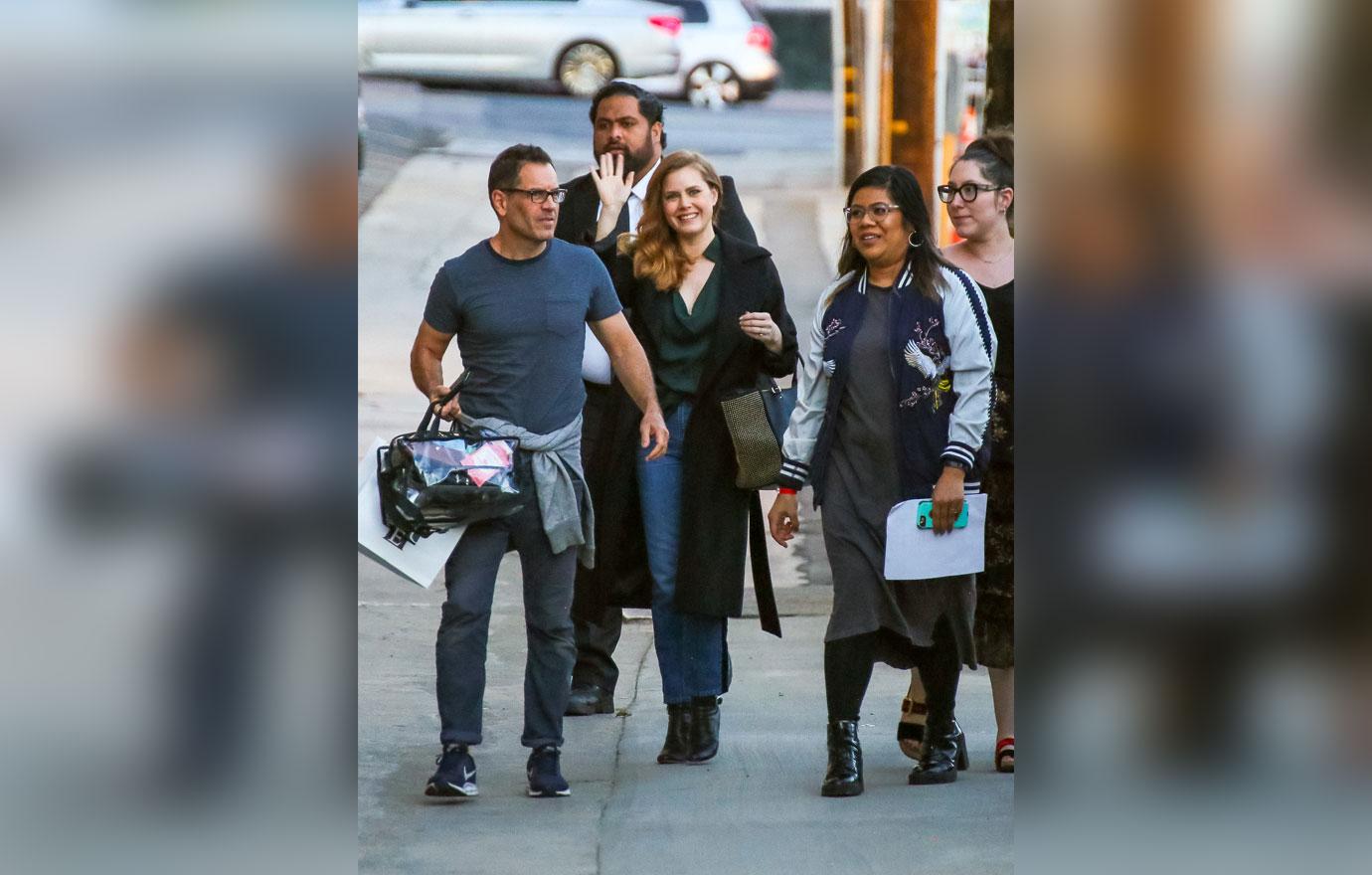 After mentioning that this is her third film with Christian, Jimmy asked her about the producers of the film, two of which are Will Smith and Brad Pitt. "Brad came to set one day and I had just been diagnosed with pink eye — all the girls on set were wearing lip gloss and practically skipping," she joked.
Article continues below advertisement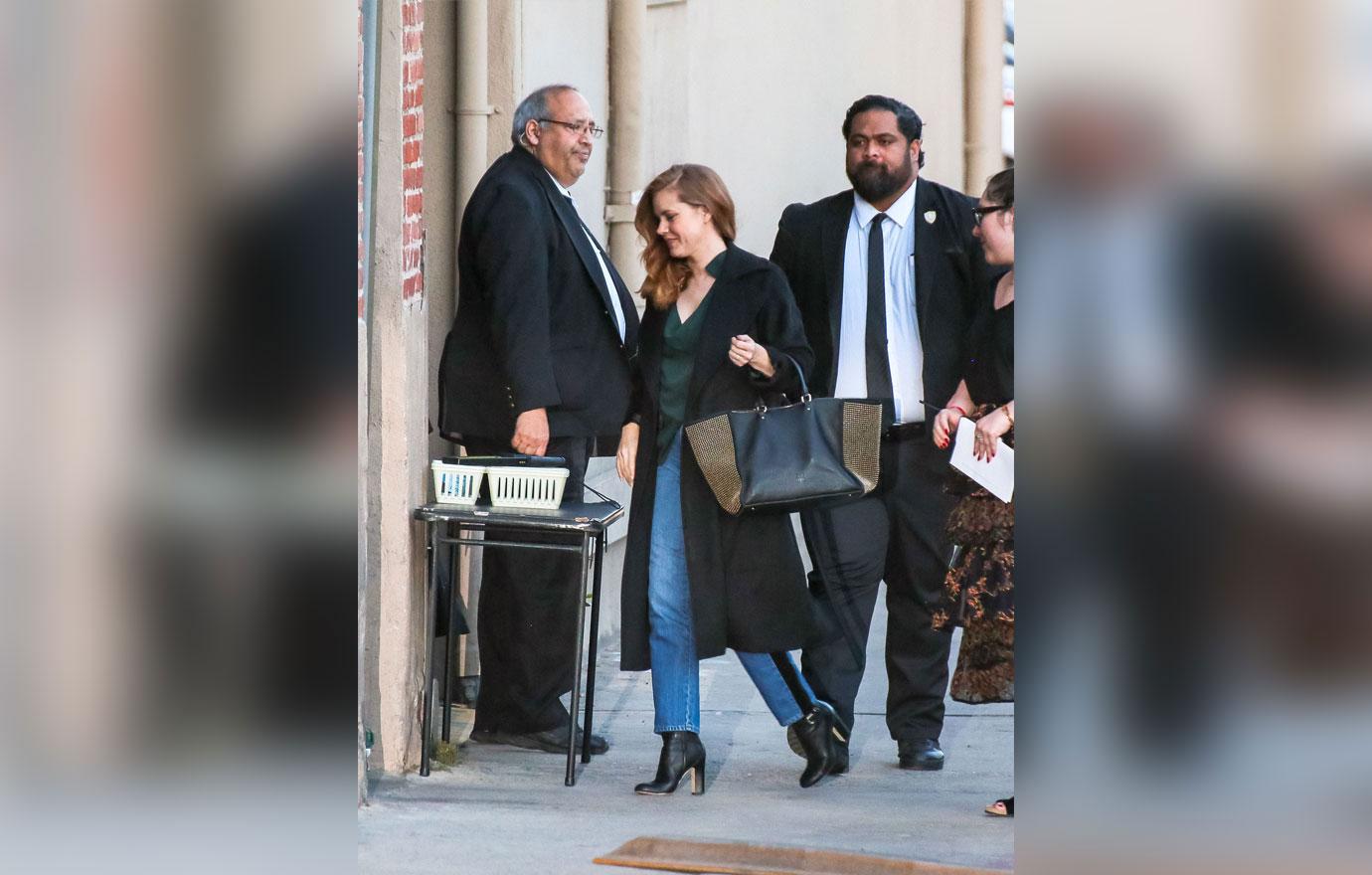 "I've seen him before but every time you see him, you think he's going to move in slow motion and you imagine yourself looking really pretty in like a white nightgown but that wasn't the case," she shared. At the time, Amy was wearing a large pant suit and tons of facial prosthetics to get into character.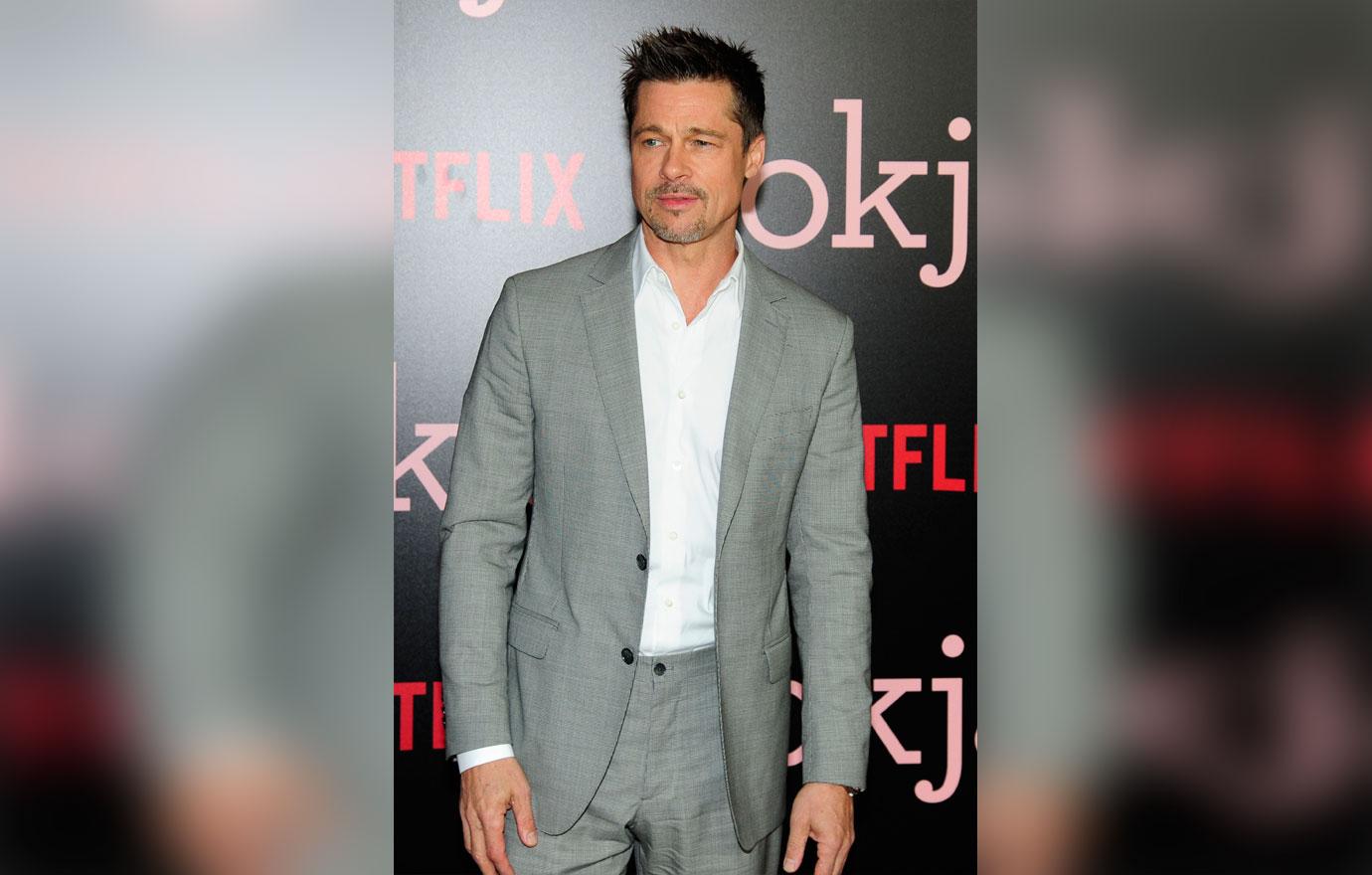 "I was in my fat suit with pink eye." Amy then explained that when the Fight Club actor offered a hug she had to decline due to her contagious eye infection. "In that moment I became the first woman in history to reject a hug from Brad Pitt."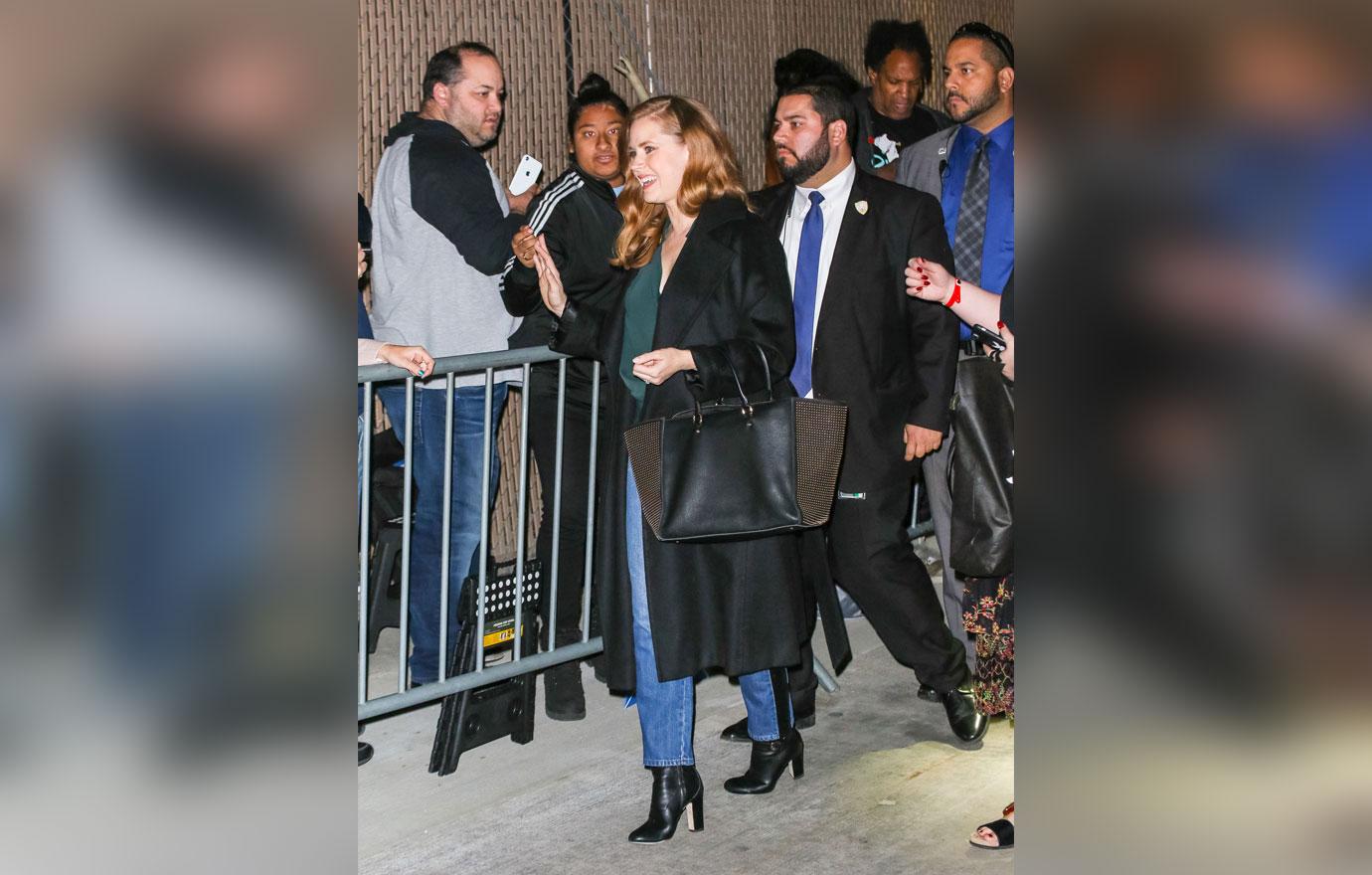 Vice premiers in U.S. theaters on Christmas day.
What do you think of Amy and Brad's hilarious interaction? Let us know in the comments!