PHOTOS
Amy Schumer & Emily Ratajkowski Get Detained While Protesting Brett Kavanaugh Vote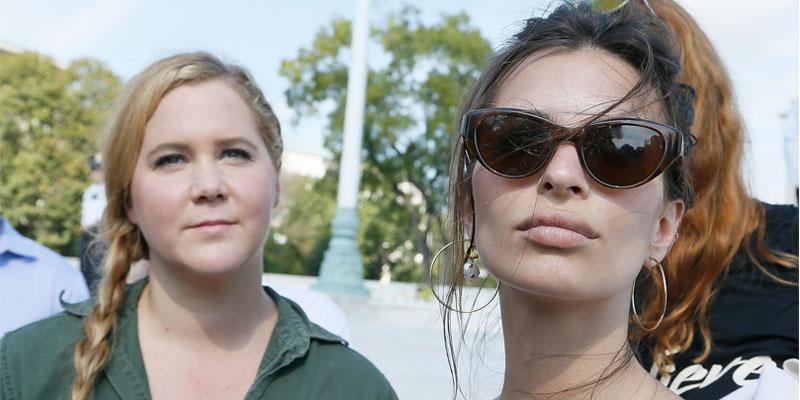 Both Amy Schumer and Emily Ratajkowski have been very active in politics, particularly women's issues for years, including speaking vocally about #MeToo in Hollywood. Now ahead of Brett Kavanaugh's Supreme Court nomination vote, the celebrities joined forces on Capitol Hill Thursday, October 4 to #BelieveSurvivors who accused the judge of sexual assault.
Article continues below advertisement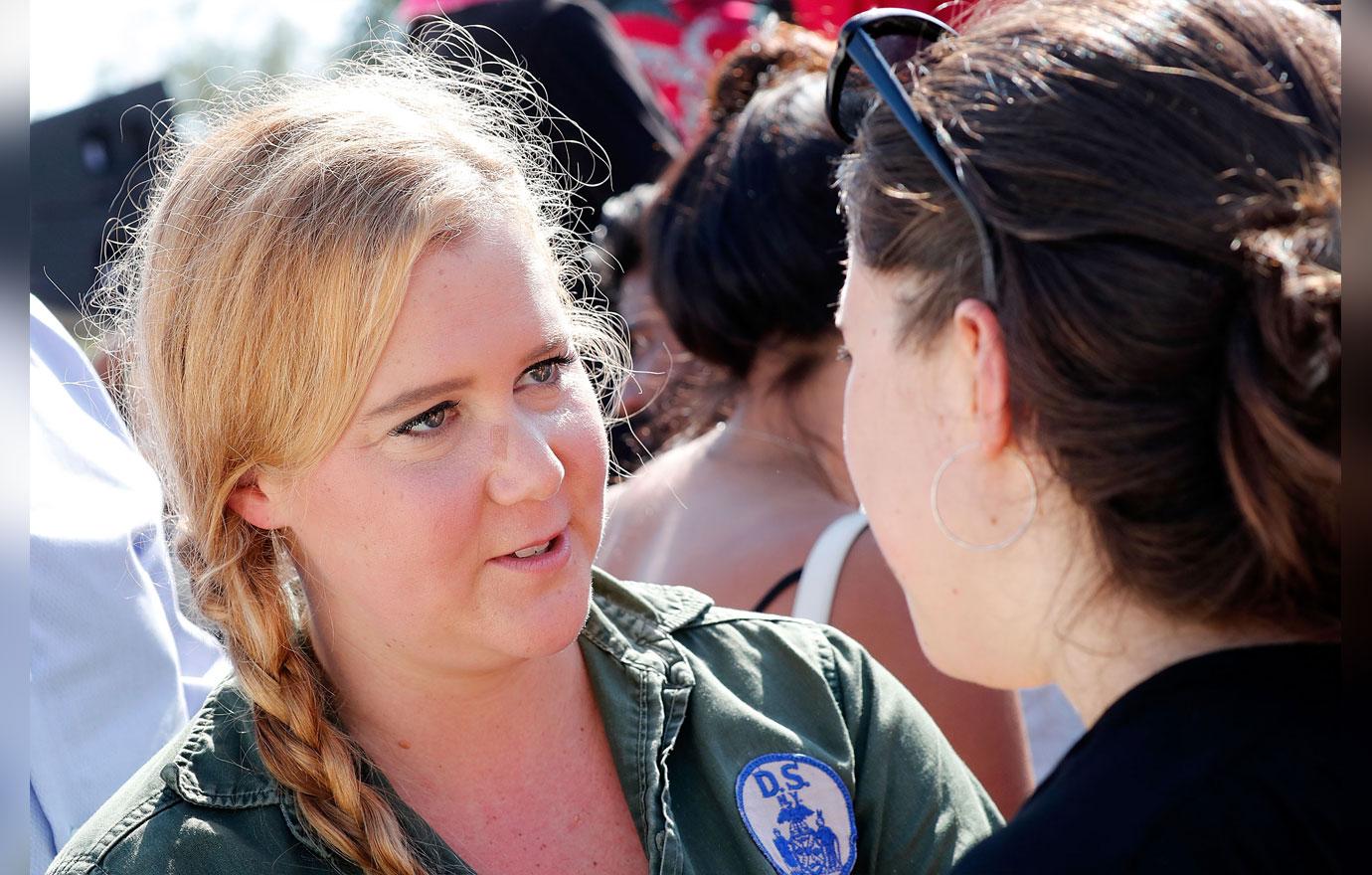 In a speech during the rally, Amy said, "We're going to keep showing up. And no matter how this goes, they can not keep us down."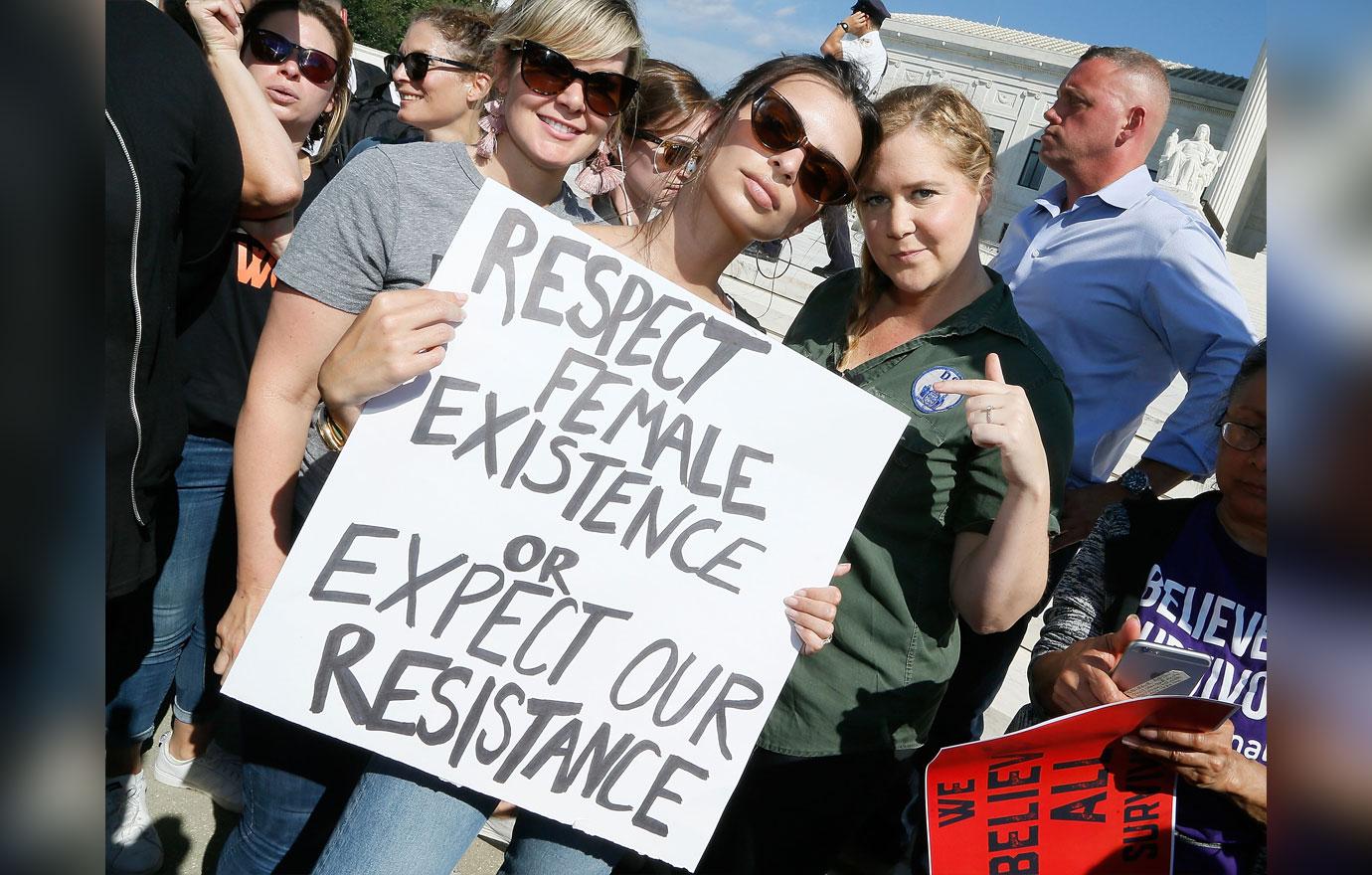 She continued to say, "A vote for Kavanaugh is a vote saying women don't matter.
Article continues below advertisement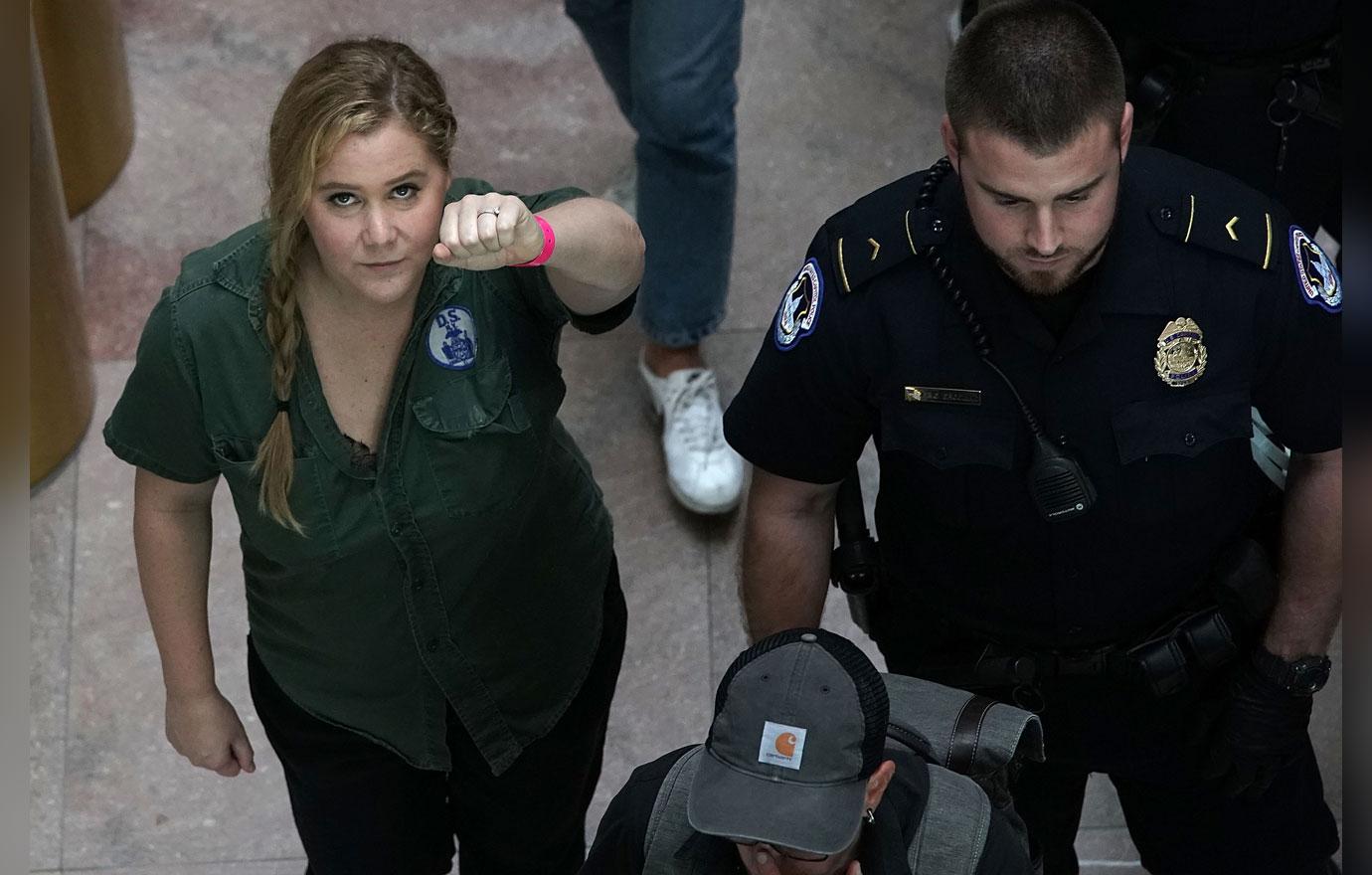 Amy, 37, was reportedly arrested after her speech, and it turns out Emily, 27, was as well. According to CNN, Capitol Police arrested 302 people during the protest.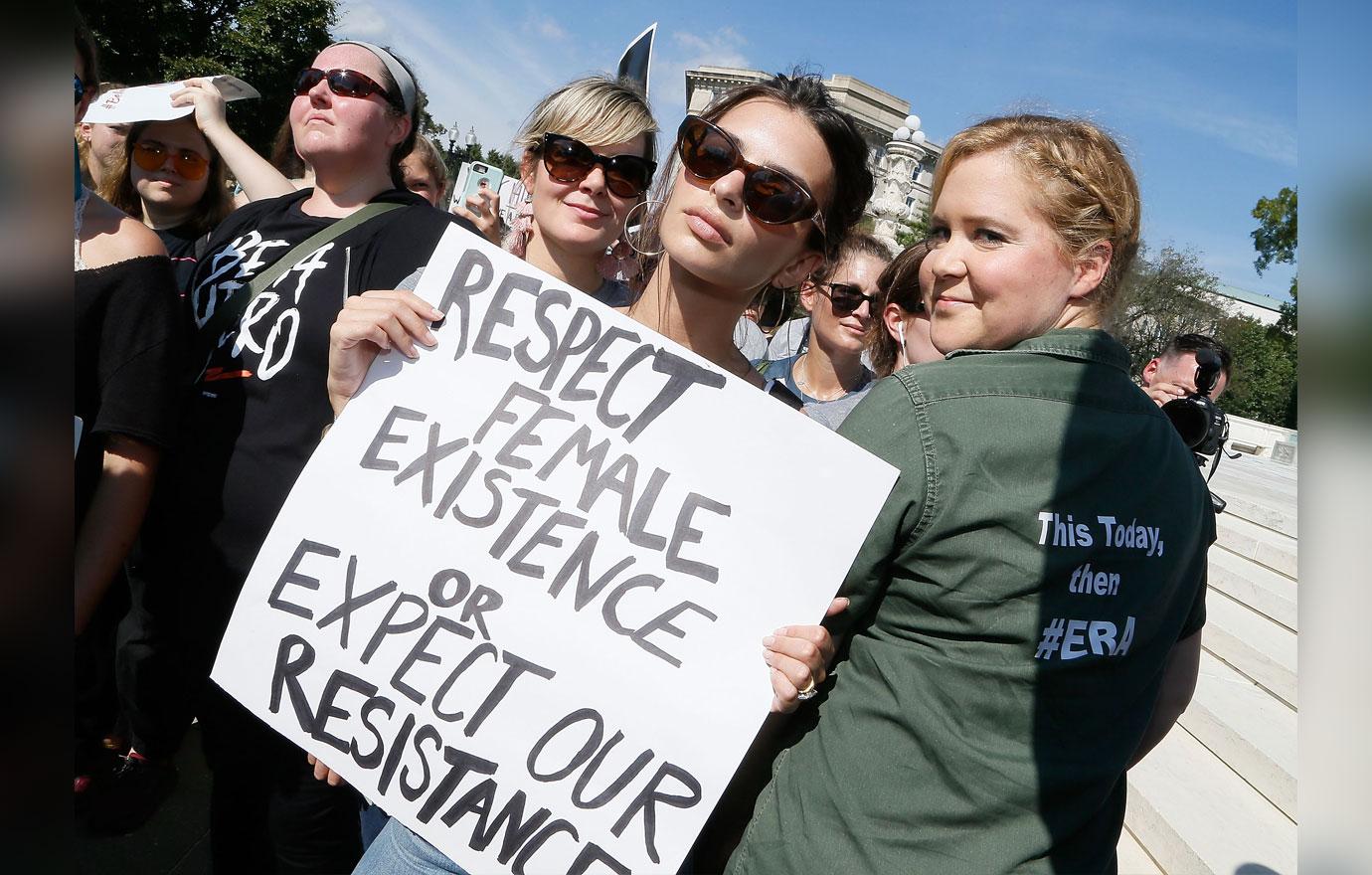 She captioned a photo on Instagram, "Today I was arrested protesting the Supreme Court nomination of Brett Kavanaugh, a man who has been accused by multiple women of sexual assault. Men who hurt women can no longer be placed in positions of power."
Article continues below advertisement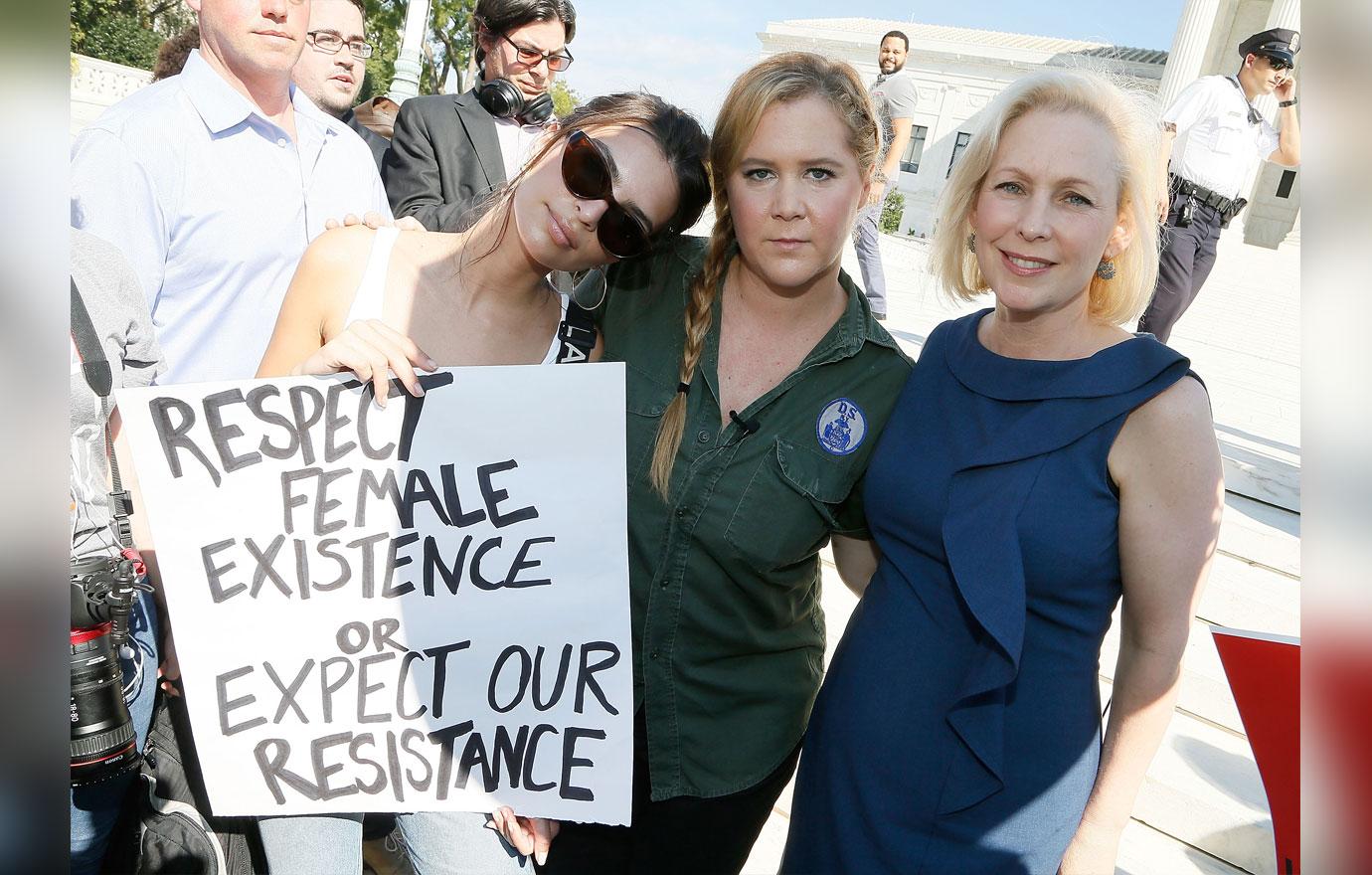 Emily continued, "Kavanaugh's confirmation as a Justice of the Supreme Court of the United States is a message to women in this country that they do not matter. I demand a government that acknowledges, respects and supports women as much as it does men."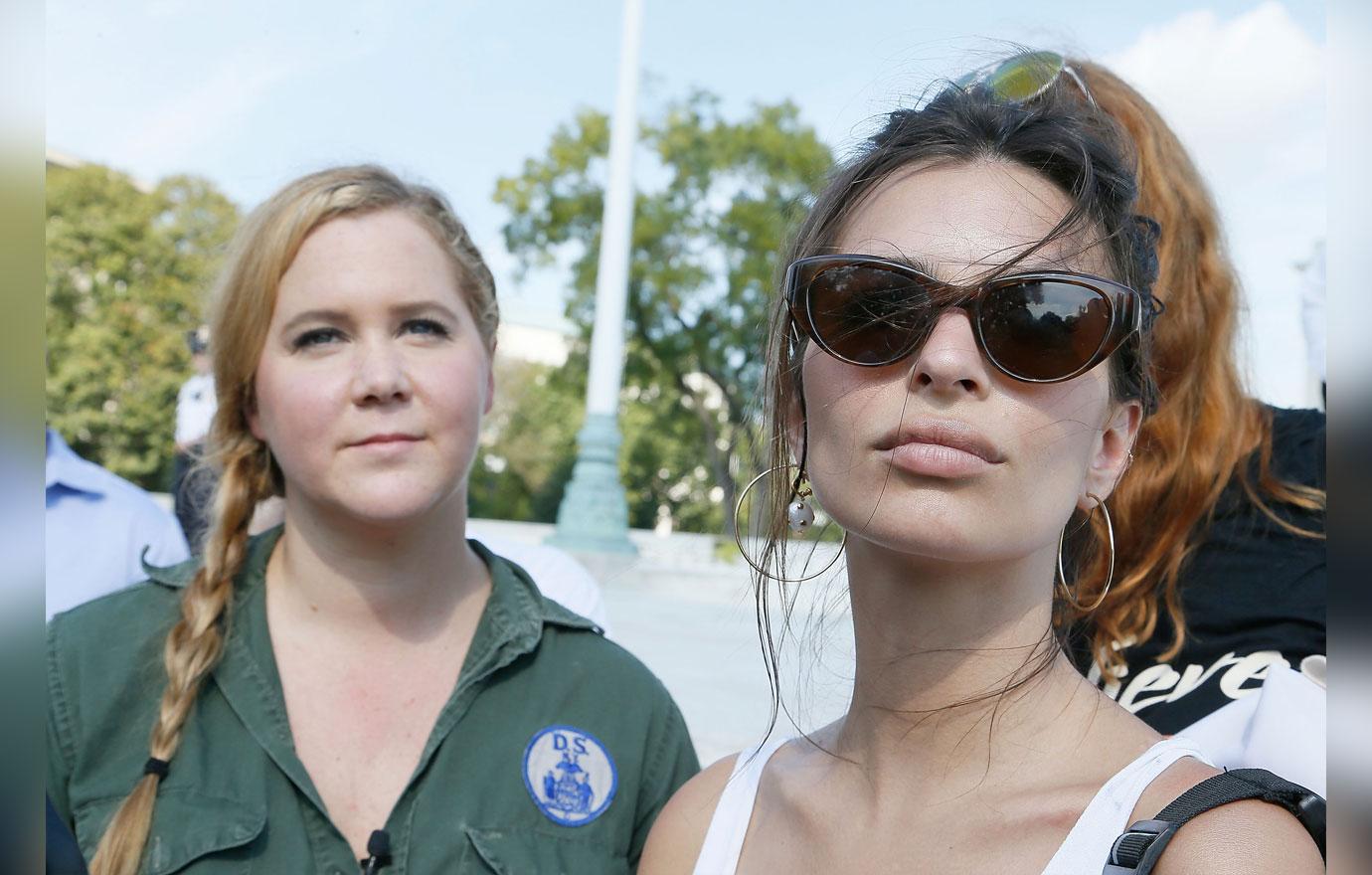 What do you think about Amy and Emily's recent protest? Let us know in the comments!