PHOTOS
Andy Cohen Addresses Rumors He's Dating John Mayer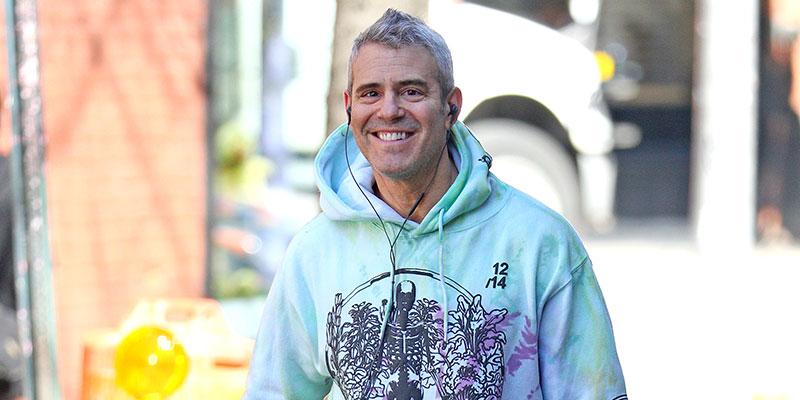 Things got more than a little steamy on Andy Cohen's latest episode of Watch What Happens Live when John Mayer stopped by and the two were gushing over each other so much that they finally had to address rumors that they're dating. Read on for all the details!
Article continues below advertisement
It was Andy's 50th birthday over the weekend, and who better to help him ring in the big day but his pal John—who went as far as to serenade the birthday boy with a live cover of Diana Ross' "It's My House!" Andy could barely contain his excitement—he was literally jumping out of his seat!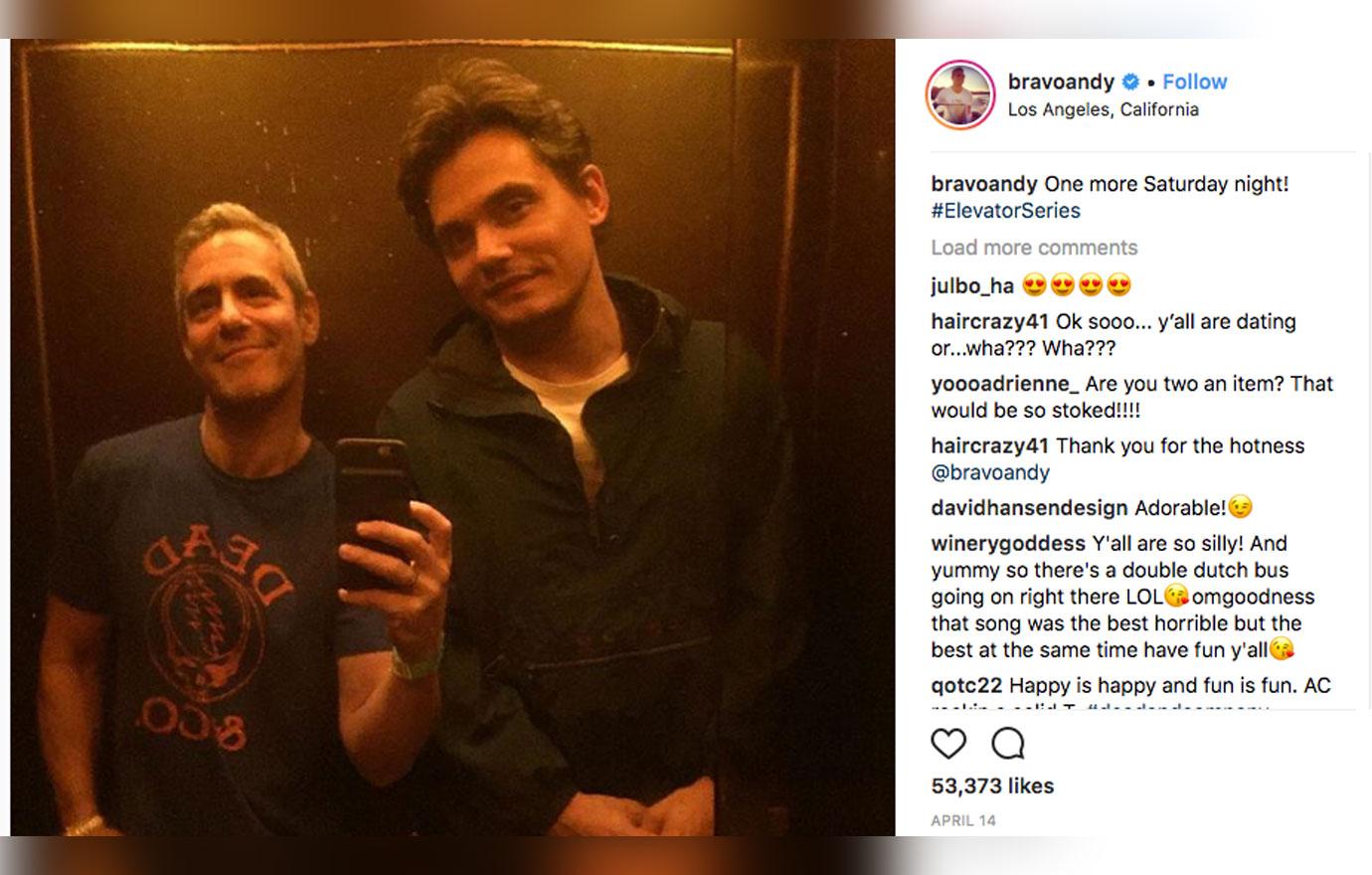 John, who is frequently popping up on Andy's social media feeds (and vice versa), went on to tell the 50-year-old, "I sent you a video message from a sauna the other day." And Andy was quick to say in return, "I messaged you back writing, 'I love it when you message me from the sauna!'"
Article continues below advertisement
The episode shifted to the two longtime pals just shooting the breeze, talking about John's hypersensitivity to everything—including vitamin E. So Andy started to hilariously mocking him. In his defense, the "Your Body is a Wonderland" singer said, "I have a lot of moving parts in me, and I can sense when any one of them is off. I know my body."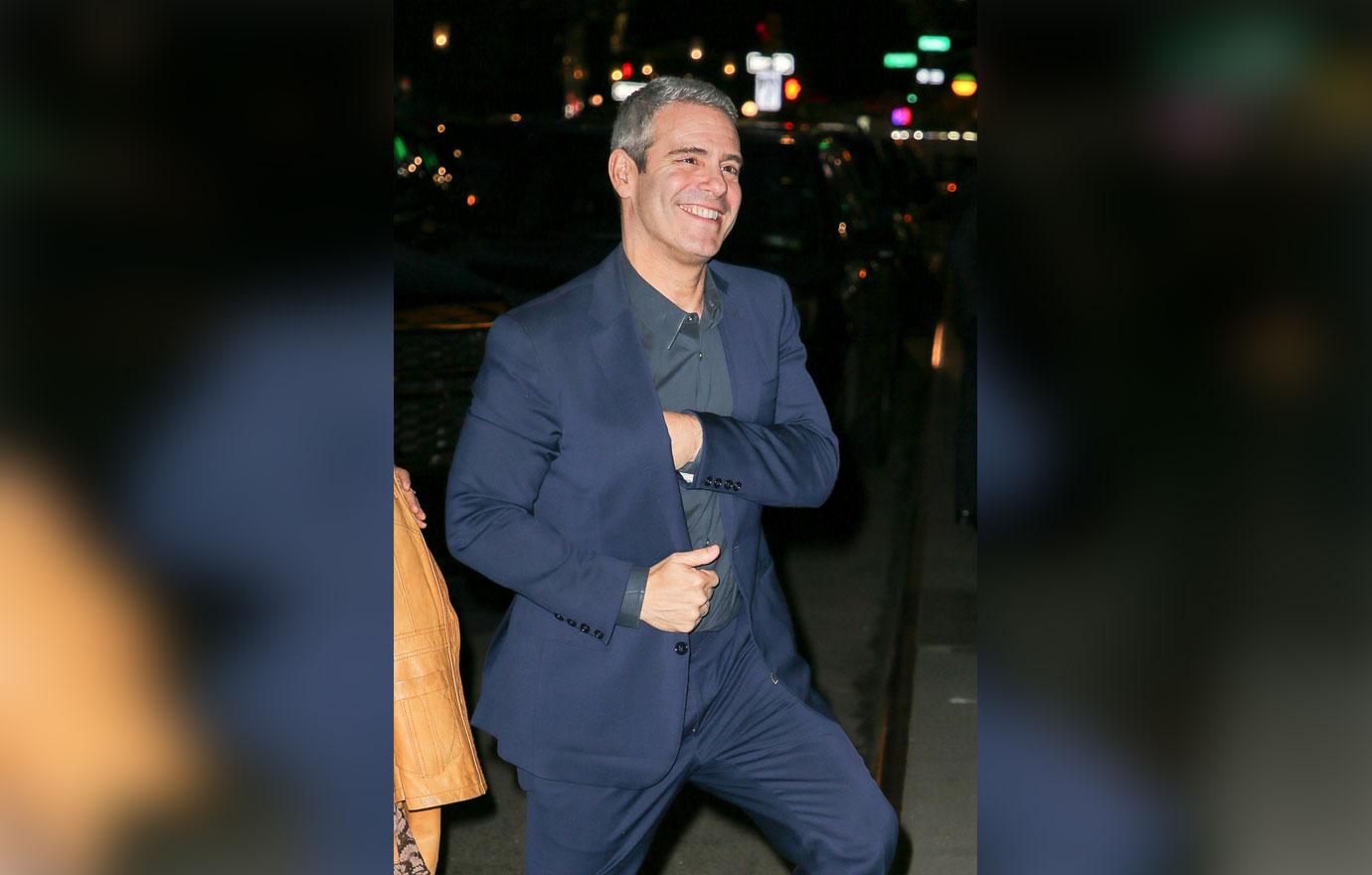 That's when Andy quickly responded, "Oh, I feel like I know your body too" and he gave him a little side-eye glance. And John agreed that he does! "You do know my body," he agreed.
Article continues below advertisement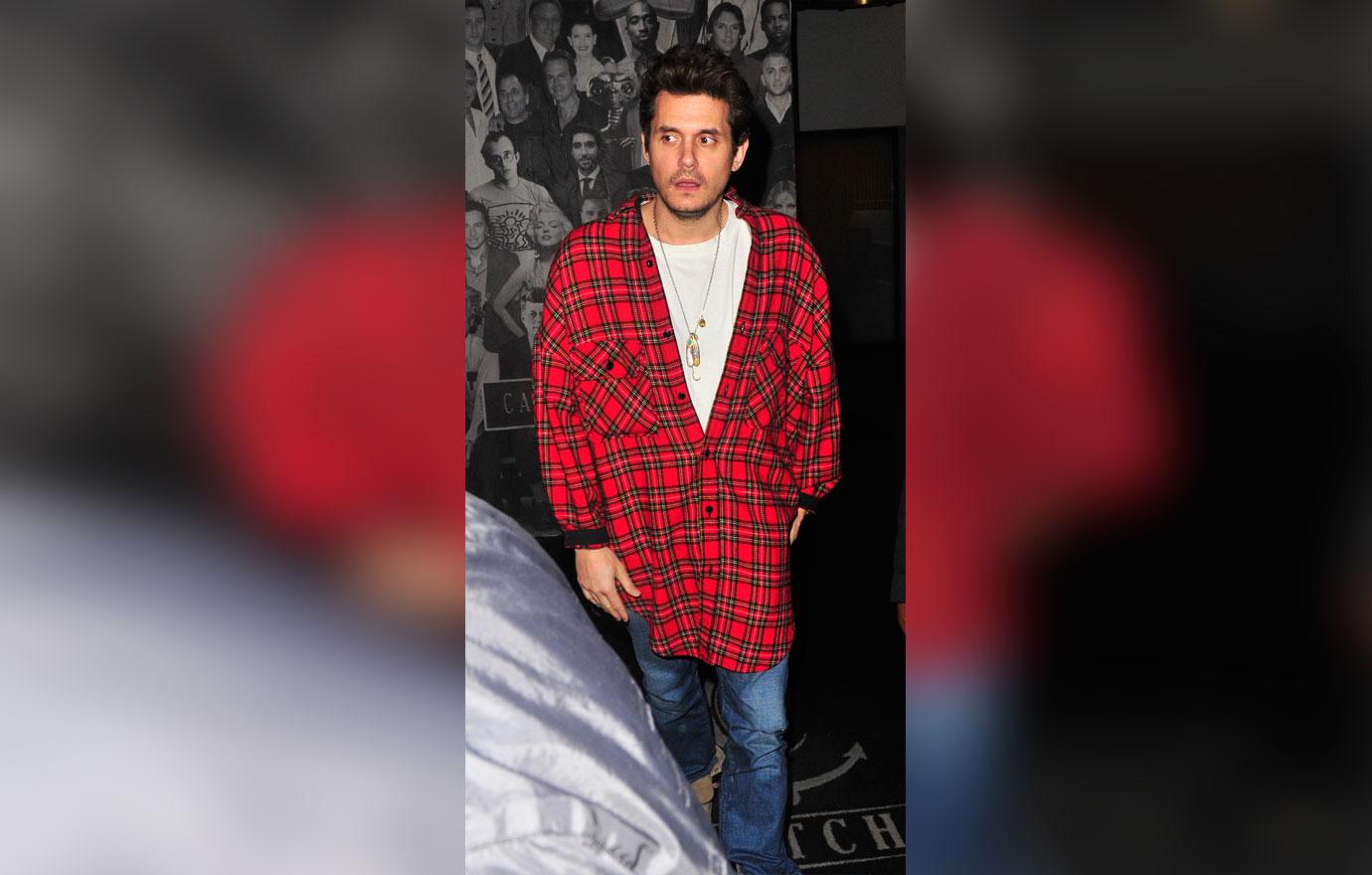 John then asked, "Do you think people wonder if we're in a secret relationship? We get a lot of nods from behind the bar," referring to Andy's crew off-camera.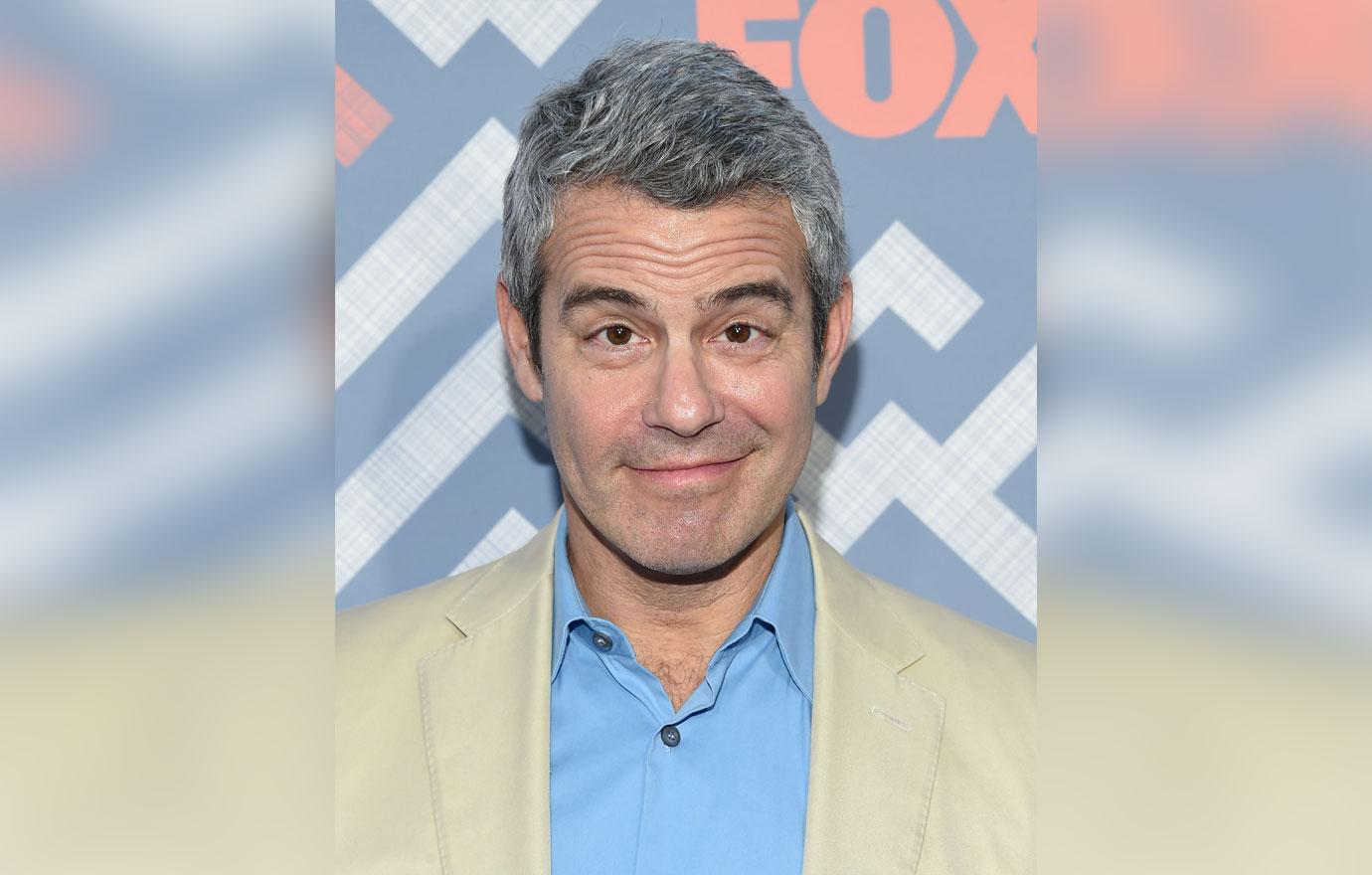 Andy looked like he at first didn't know how to respond, then he looked at his crew off to the side and said, "Oh, all my team does. That's hilarious." He and John chuckled about it and attempted to give each other a high five, which…didn't quite work out as planned. As Andy said, "See, I tried to give you a straight high-five and you gave me a gay handshake." John had a quick answer for that, though: "My nails are still wet." He then blew on them. LOL!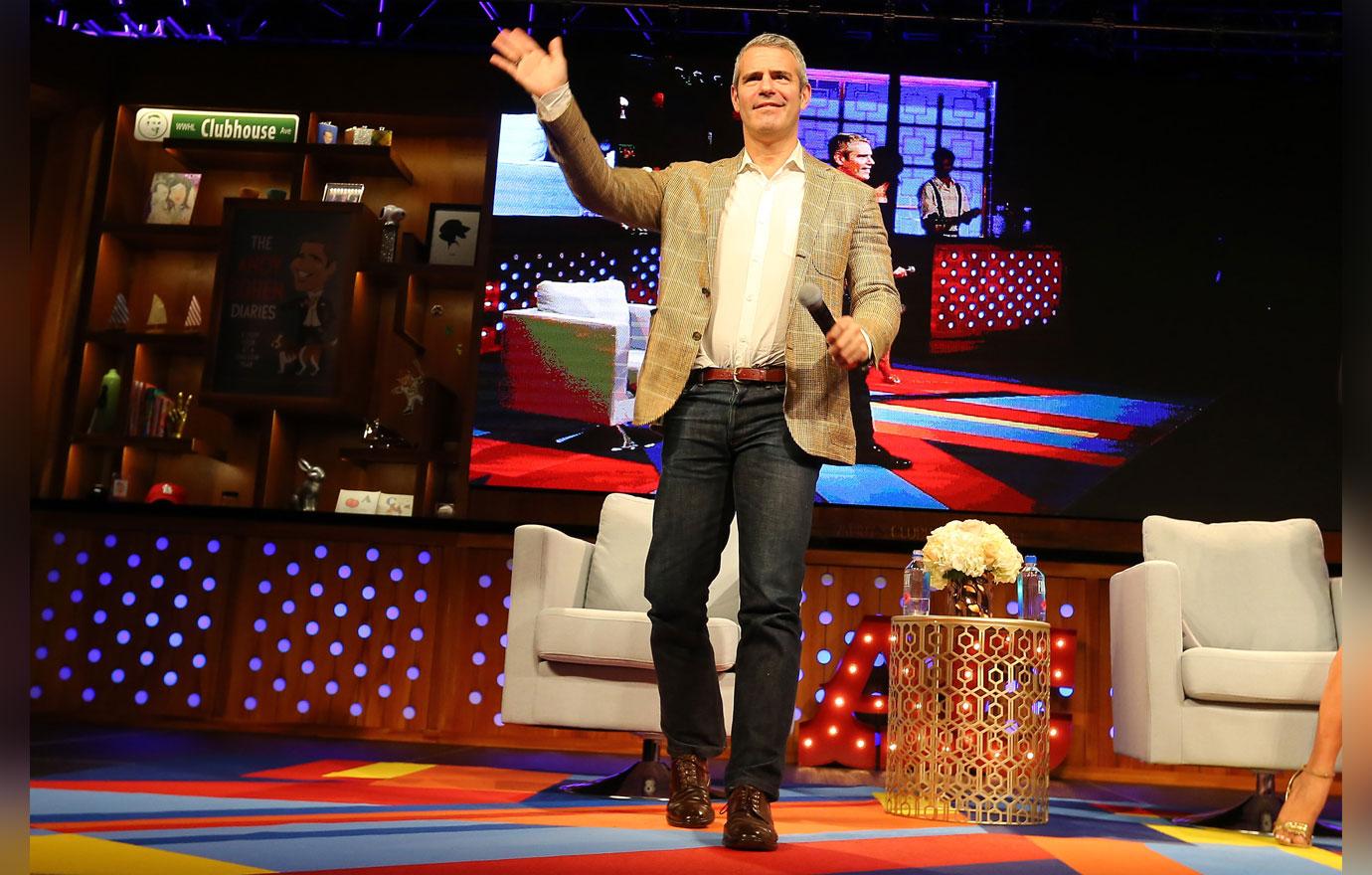 Do you think John and Andy are just super close friends or is there something more going on? Sound off in the comment section!