PHOTOS
Angelina Jolie Looks Scary Skinny While Scootering With Daughter Vivienne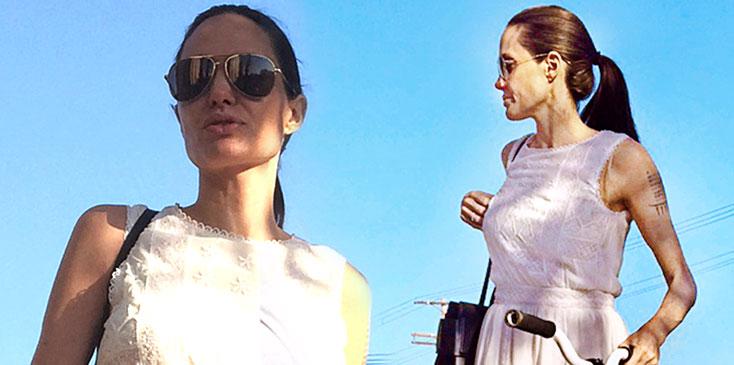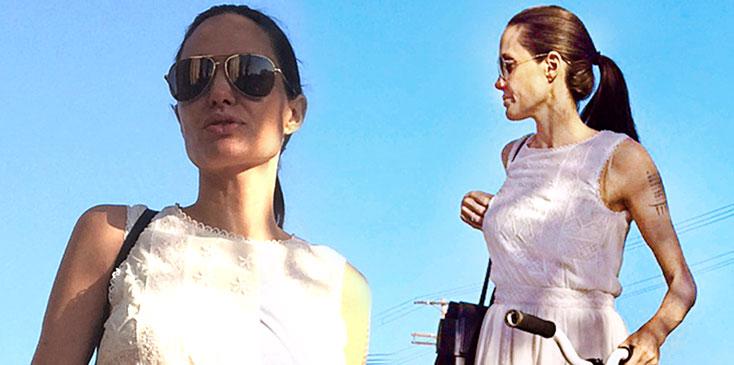 Angelina Jolie is back stateside! The 40-year-old was seen shopping and scootering with her daughter Vivienne looking frail and thin.
Article continues below advertisement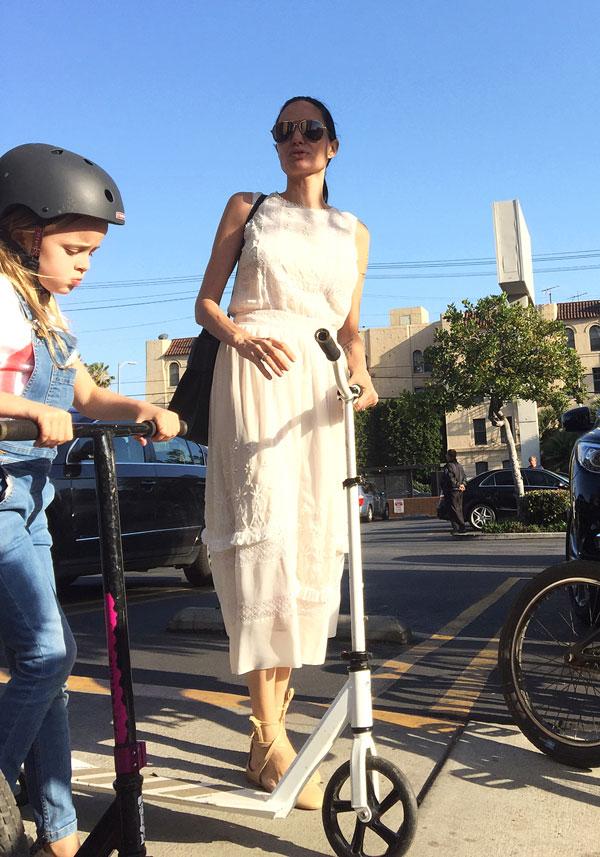 The mother-of-6 was seen with her youngest child in Hollywood shopping at their local grocery store Gelson's.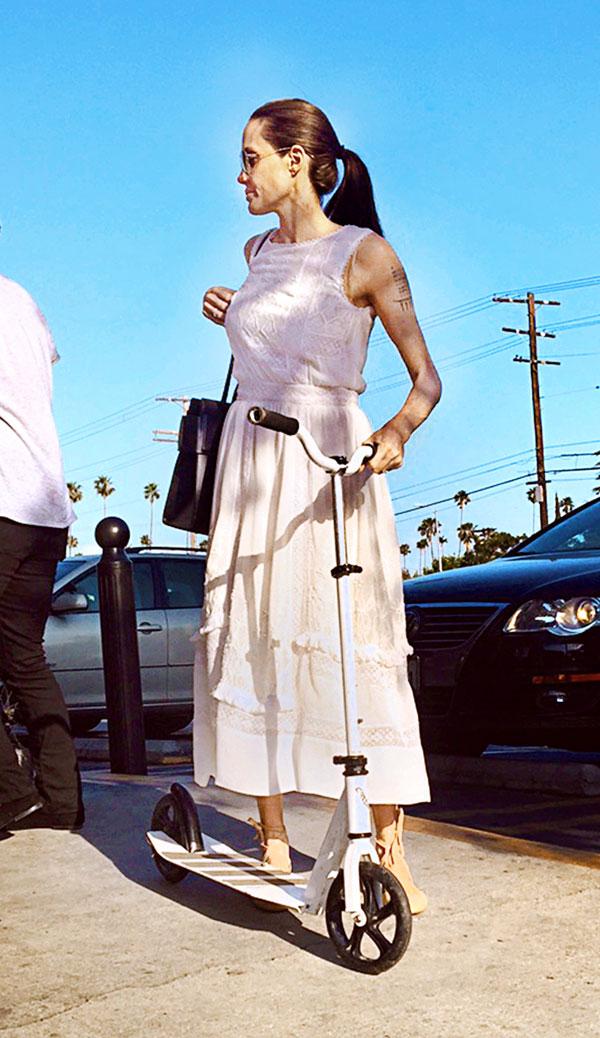 Leaving her assistant to bring the groceries back, she scootered home with her 7-year-old.
Article continues below advertisement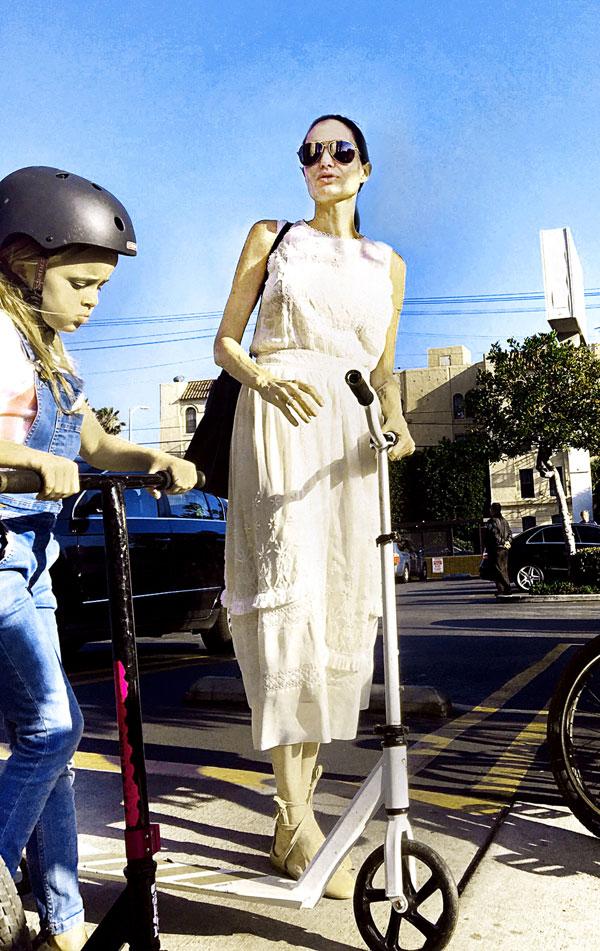 But more shocking than seeing Jolie home after spending so much time abroad was her scary skinny figure, with her arms looking more skeletal than ever.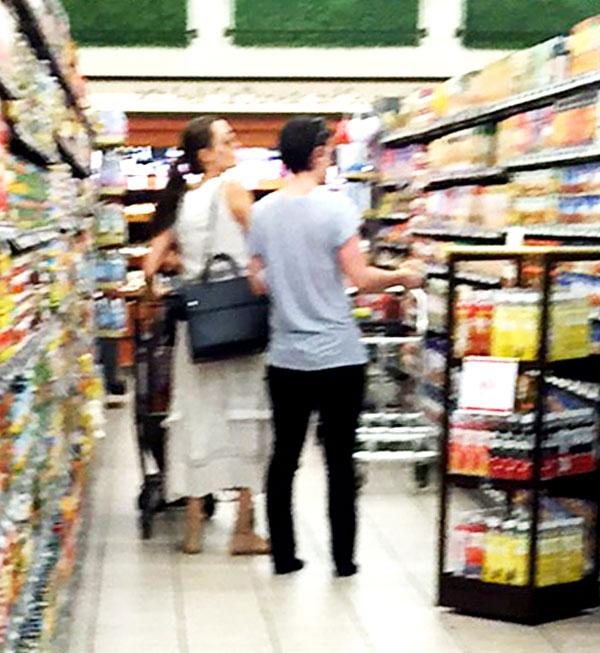 Angie has been alternating between her home in London and filming an upcoming movie in Cambodia, but it looks like she will be spending more time in the UK now since she was just announced as a visiting professor at the London School of Economics.