PHOTOS
Angelina Jolie & Barely Recognizable Shiloh Jolie-Pitt Buy HUGE Teddy Bear From Kids Who Had No Clue Who She Was!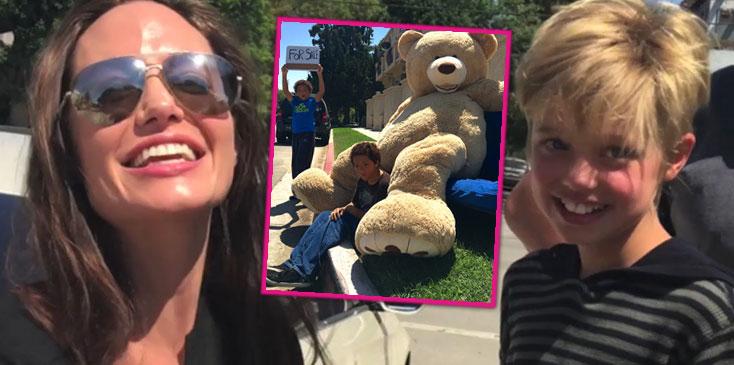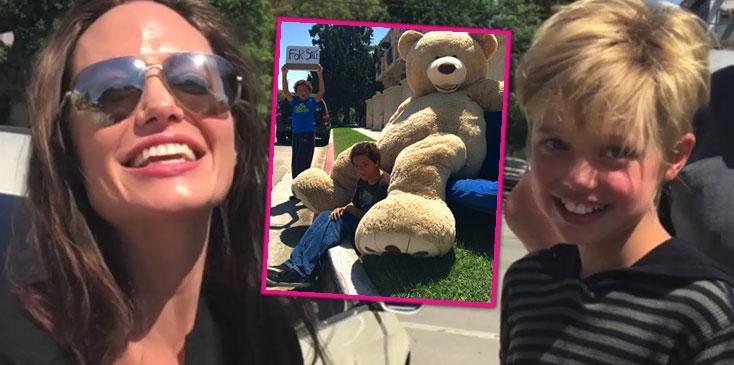 Angelina Jolie proved she's charitable and humble when she and a barely recognizable Shiloh Jolie-Pitt purchased an oversized teddy bear from two children on the side of Los Angeles highway. But even better than watching her stuff the bear into her car was the fact the kids had no clue who she was!
Article continues below advertisement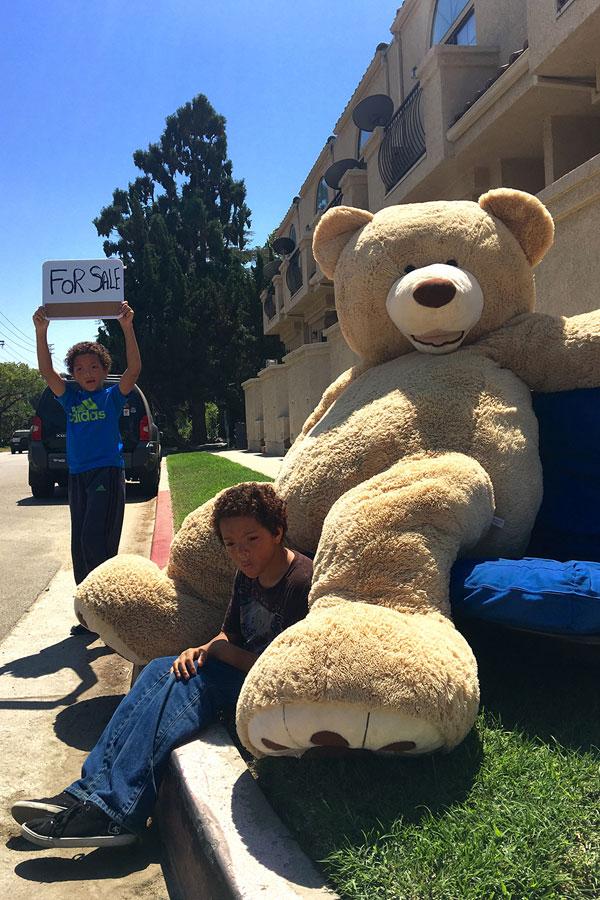 Twins Brandon and Allen Alexander were trying to see their huge stuffed animal on the side of the road in L.A. when, unbeknownst to them, one of Hollywood's most A-list actresses pulled up in her white Cadillac.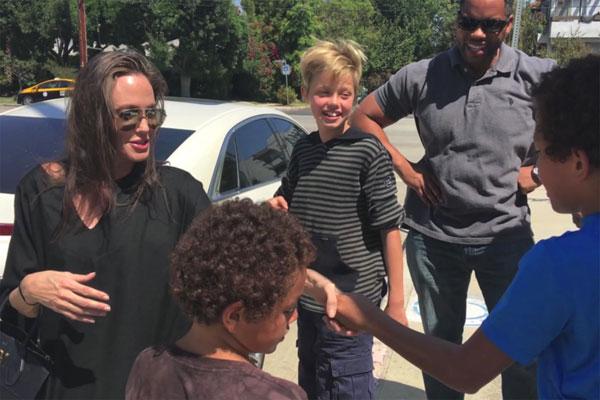 Jolie and Shiloh, who looked much different with short hair and tomboy clothes, doubled the asking price for "AG" the bear, giving each of the children $50.
Article continues below advertisement
EXCLUSIVE: **PREMIUM EXCLUSIVE RATES APPLY** Angelina Jolie stops to buy an eight-foot teddy bear from two children in Los Angeles, California, and struggles to squeeze it into her car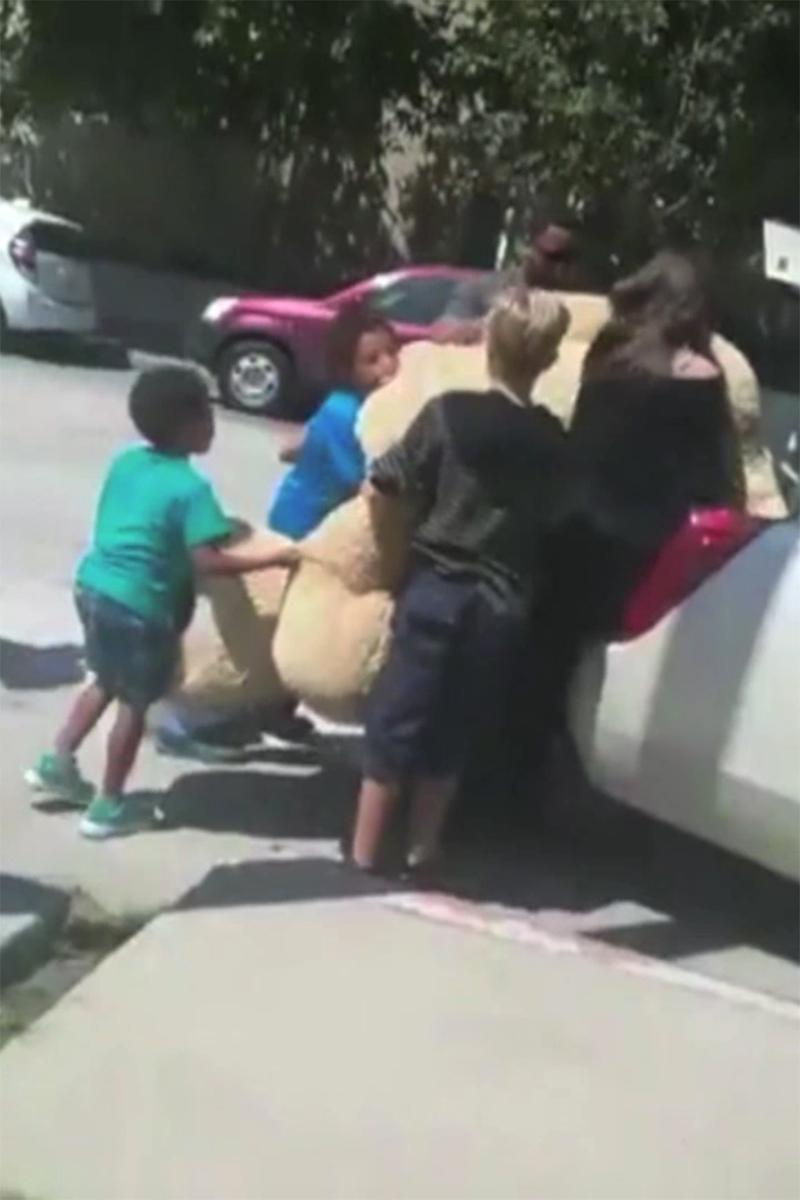 However, the kiddies had their work cut out for them when they helped Angelina stuff the eight-foot bear into her car!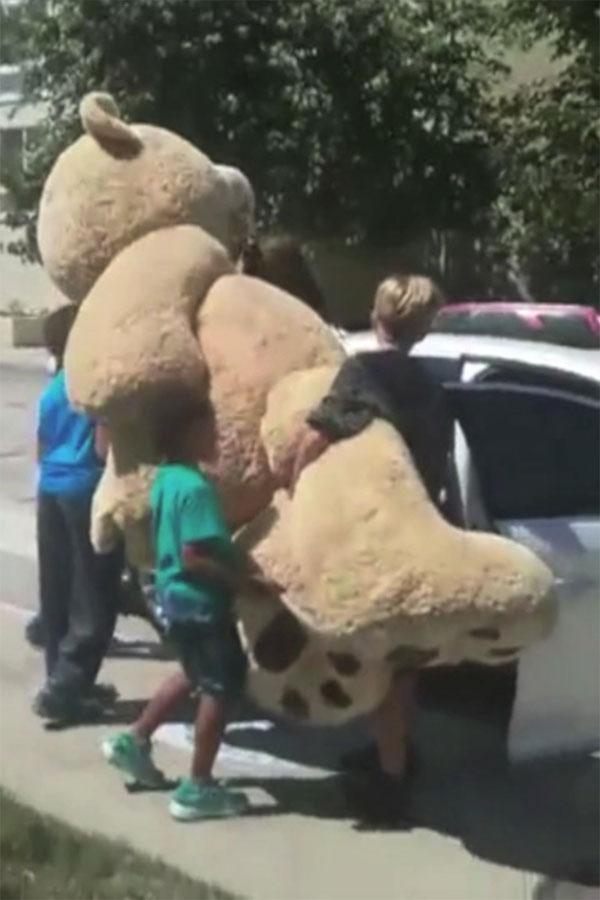 "You're very good at doing your job sweetie," she said to the young entrepreneurs. "You guys are so cool!"
Article continues below advertisement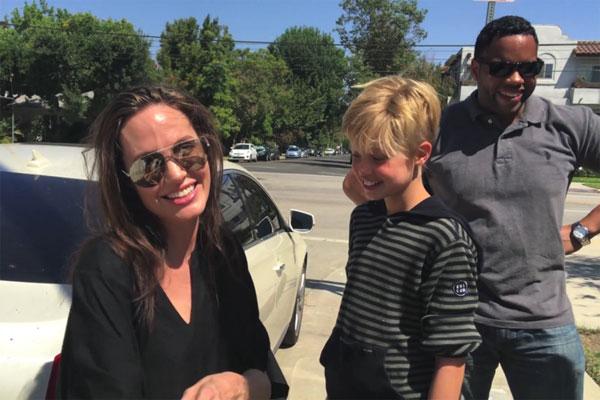 The youngsters later learned from their parents Tim and Karen that the buyer was none other than the wife of Brad Pitt, whom they only knew from Kung Fu Panda!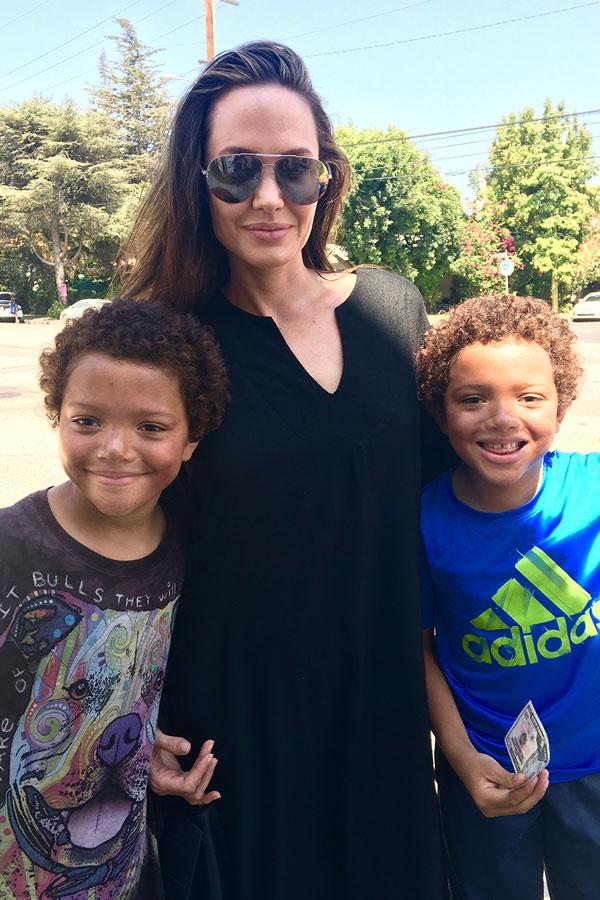 Angelina introduced herself as "Angie" and shook hands and posed for photos with the family.
Article continues below advertisement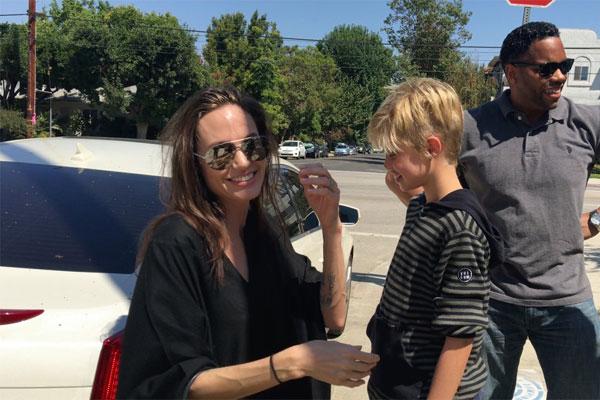 Watch the hilarious encounter in a video posted by the kids's father!